National Hockey League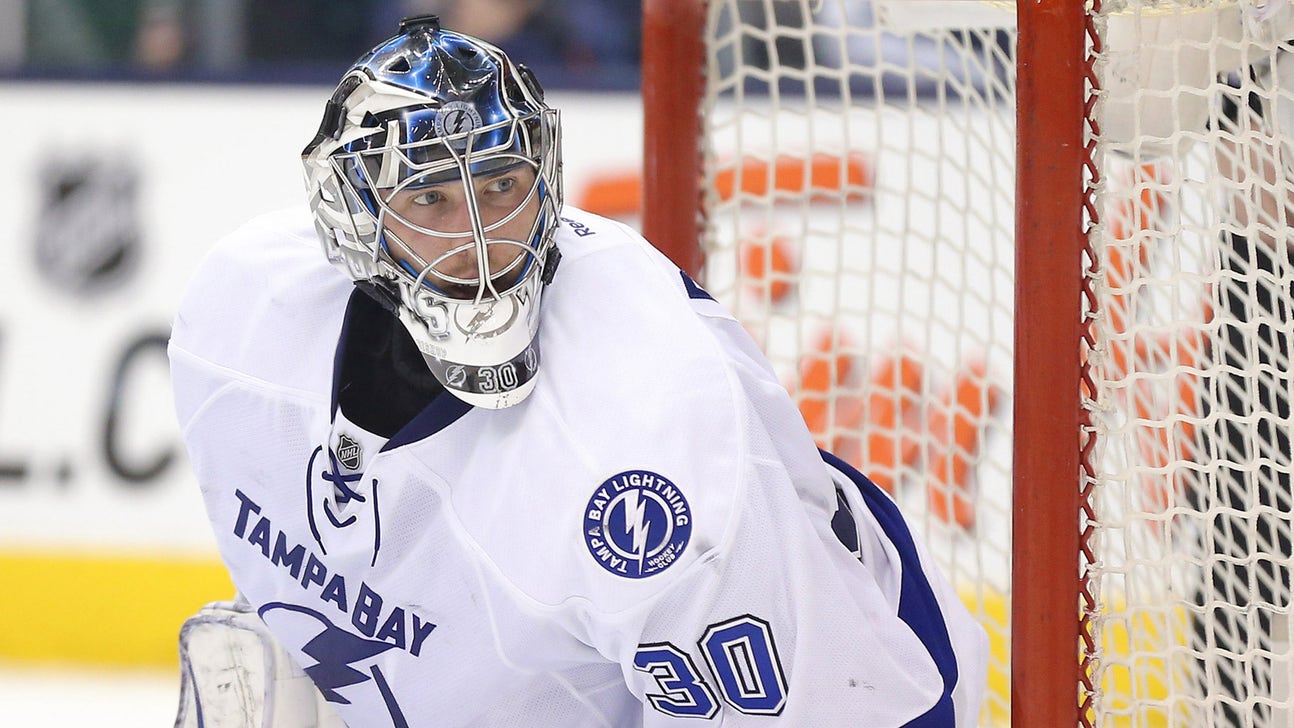 National Hockey League
Lightning goalie Ben Bishop faces shots for first time since wrist surgery
Published
Aug. 7, 2014 11:30 a.m. ET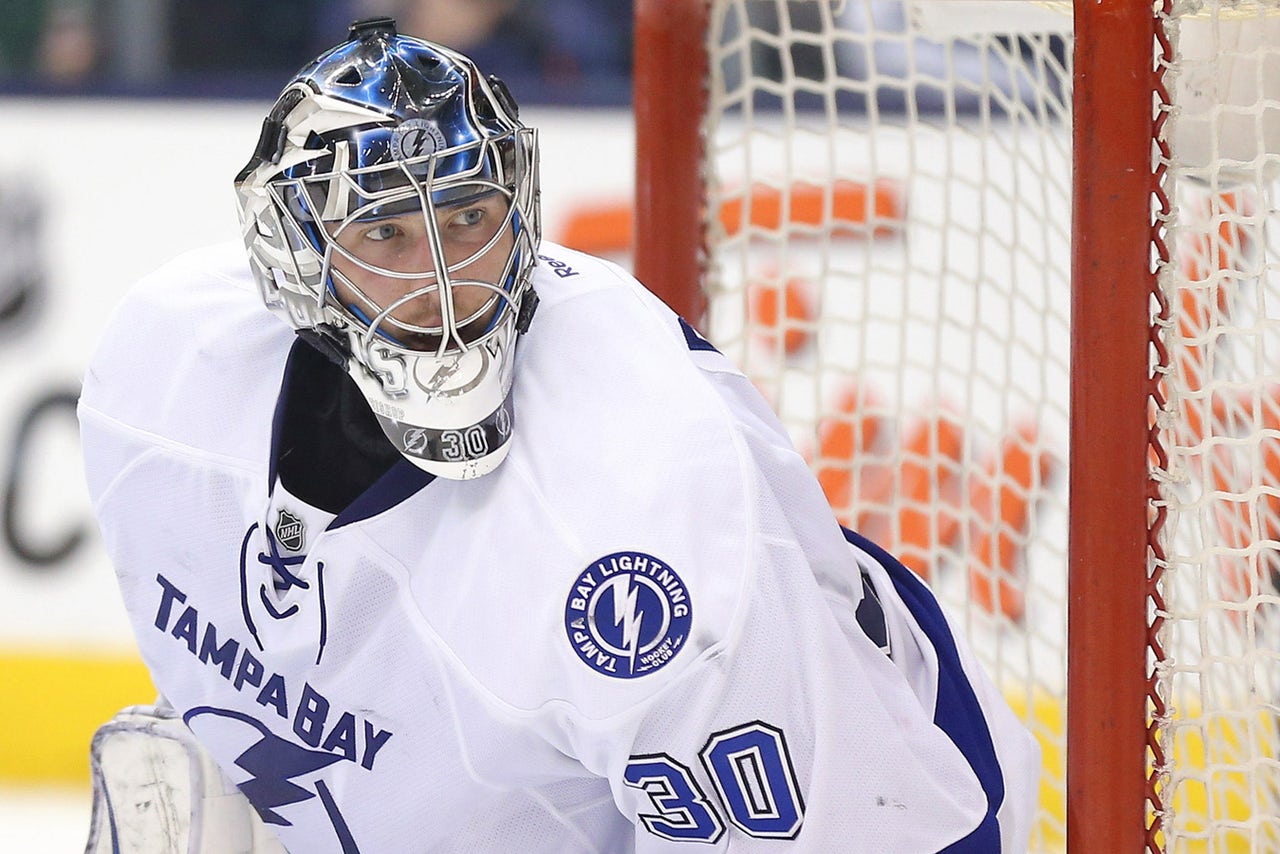 Everything appears big in Ben Bishop's life. Standing a towering 6-foot-7 while backstopping Tampa Bay to 37 wins -- and honored as a Vezina Trophy finalist in June--Bishop just signed a rather large two-year, $11.5 million contract.
Further big news arrived this week as Bishop skated onto the ice to face live shots for the first time since suffering an elbow injury late in the Lightning's 2014 season. Ligament damage earlier in his breakthrough campaign also necessitated summer surgery to his right wrist, creating a considerable challenge as Bishop prepares for the Bolts' rapidly approaching training camp.
KENNEDY: You put on your mask -- all your gear—laced up your skates and stood in goal against shots. How did it go on the ice?
BISHOP: It felt good. Monday, Tuesday and today (Wednesday). I was a little apprehensive, and the wrist isn't 100 percent yet. But there was no real pain. The training staff, the coaches and I wanted to see how it was coming along. I would say I have to get about the last 10 percent healthy. Last Tuesday they took the screws out that were holding the ligaments in place. We've been rehabilitating, doing range of motion.
KENNEDY: You played 63 games last season. You endured a physically punishing season. People shooting vulcanized rubber at you with bad intent. Collisions in the crease. Why in the world did you choose to be a goaltender?
BISHOP: Because I've always been a little selfish and I discovered when I was young that goaltenders got to play the entire game. I didn't have to come off the ice! I enjoyed playing forward and I loved scoring goals like anyone else. But my senior year in high school I made my decision.
KENNEDY: You're a big baseball fan, enjoying your hometown Cardinals and you're often at Rays games. Did you play? You know, catchers are in on every pitch.
BISHOP: Absolutely, and I was a catcher. From kindergarten into my freshman year of high school. I enjoyed everything about it. But then the seasons and practices conflicted and I moved on.
KENNEDY: The culture of hockey shields injury information from the public like the Code of Omerta. Nobody in any locker room talks. Like guarding nuclear secrets. How bad was the wrist injury?
BISHOP: Begin with this -- I had to change the way I played the game. It was injured and taped earlier in the season and then really hurt against Toronto about a month later. From that point on I was wearing a hard cast every night. We (training staff) messed around with it a little bit, but I couldn't bend the wrist (blocker and stick side). So if I had to cut off the angle with my blocker, that was a problem. Using my stick to bring the puck back to me was different.
KENNEDY: We're talking about inches in rebounds and fractions of seconds of reaction time by both teams between a save and a goal. This is all happening in the blink of an eye.
BISHOP: To be honest with you, there were probably five to 10 goals I would have saved with a good wrist that ended up in the net. I can think of two right now off the top of my head. Easily 5 to 10. I wasn't going to say anything, or complain. I just kept doing my best given the circumstances.
KENNEDY: And to the credit of your teammates and coaches, they had to see this, yet nobody said a word.
BISHOP: Then the left elbow popped just before the playoffs (diving for a lose puck) and I'm thinking, "I can't believe this just happened."
KENNEDY: The air went out of the arena that night when you came off the ice—and, looking back, the season.
BISHOP: I'm just grateful it was only strained. It's fine now.
KENNEDY: Here we are in August and camp is a month away. NHL players condition in the offseason to a higher degree of intensity than any other professional sport. We've taken our cameras up to see Steven Stamkos with Gary Roberts in Ontario. So, what did you do to prepare --€" how far could you push yourself.
BISHOP: (Trainer) Mike Poirier and I have been inventing exercises I could do. This summer was certainly different with how hard I could go. One bad elbow and one bad wrist makes it difficult to lift to do upper body conditioning. Mike's been awesome. I've worked on the track with sprints and hurdles. Extended my yoga to stay flexible. And I've ridden my bike on asphalt to get my cardio up. I still have over a month until camp and two months until the season.
KENNEDY: On that topic, the regular season begins on Thursday, Oct. 9 at home in the Tampa Bay Times Forum against Florida. Looking at past years with St. Louis, Ottawa and here with the Bolts, it appears this should mark the first Opening Night start of your NHL career. Have you thought about that?
BISHOP: You're right, it will be the first one. But I don't want to start focusing on that quite yet. Mentally, I'm still getting thru the summer. There's quite a ways before that. Plus, I did start our home opener last year, and we had a great crowd -- loud, sold out. That was the real opener for me.
KENNEDY: How about the coming season? What do you see?
BISHOP: Hopefully we're a better team. We've gotten better throughout my time here. The final month of April when I arrived from Ottawa two years ago. Then last season. Now all the moves Steve Yzerman has made heading into camp. There's the old cliche that defense wins championships. Well, we have defense, and we will also have Steven Stamkos healthy again. He's an incredible goal scorer. We will be able to score.
KENNEDY: We pause for the "Jon Cooper Temper Your Expectations" segment of our chat.
BISHOP: Coop's right. We have many new faces. There will be considerable adjustments and a growing familiarity. And we have a lot of sophomores who experienced great freshman seasons. Can we expect that same level of success? The NHL is a learning process. What we need to do is focus on getting everything right at the right time. First to make the playoffs. And then excel in the playoffs. Look at the LA Kings, who proved what an eighth seed can do in winning the Stanley Cup.
KENNEDY: Congratulations on your new contract. Your thoughts on signing such a substantial deal. This appears such a whirlwind since you came to Tampa.
BISHOP: This didn't happen overnight. I spent three years in the minors, and there are a lot of individuals who helped me reach the NHL. Then in St. Louis, and especially in Ottawa, every step mattered. When Craig Anderson got hurt there, and I played like 16 games in a row. That helped me so much, preparing me for last season when I started so much. I was prepared. Our coaches here helped me, my teammates, and Steve Yzerman made this a cordial process. We got a deal done quickly.
KENNEDY: Now you can afford to get your clubs regripped. You love golf. I would suspect that this has been cruel and unusual not to play all summer.
BISHOP: I haven't played at all. Just riding in carts. I couldn't swing a club. And just think of all the courses between here in Tampa and back home in St. Louis.
KENNEDY: Maybe Stammer will give you strokes when you return, in consideration of your time off.
BISHOP: I'm going to want strokes from him. And he can really hit the golf ball.
KENNEDY: Finally our Fox Sports Florida colleague and Lightning Stanley Cup champion Chris Dingman was honored you called him to gear up and take shots this week. He's won the Cup twice, you know. Did he score on you?
BISHOP: Let's just say over three days I learned a lot about his career. He scored 15 goals in the NHL. He told me about each and every one of them. Oh, I got an earful. In all seriousness, he's a great guy, and now a friend for doing this. But I think he only scored once on me in three days.
---
---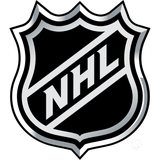 Get more from National Hockey League
Follow your favorites to get information about games, news and more
---