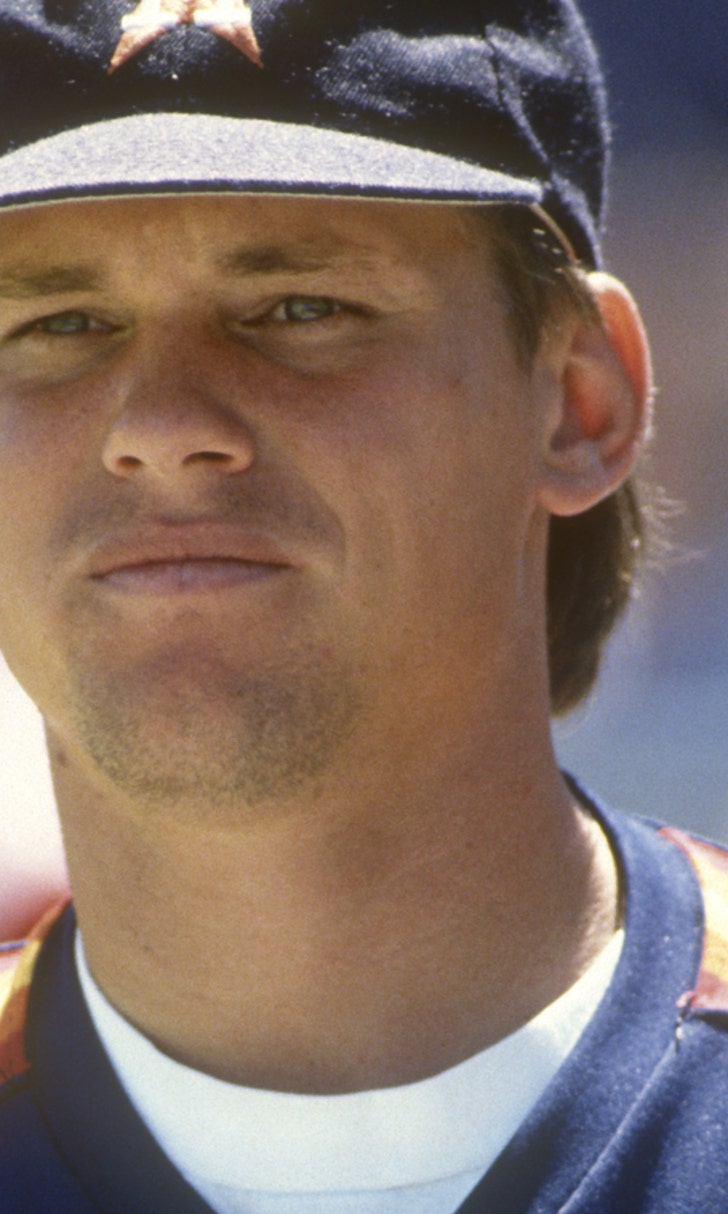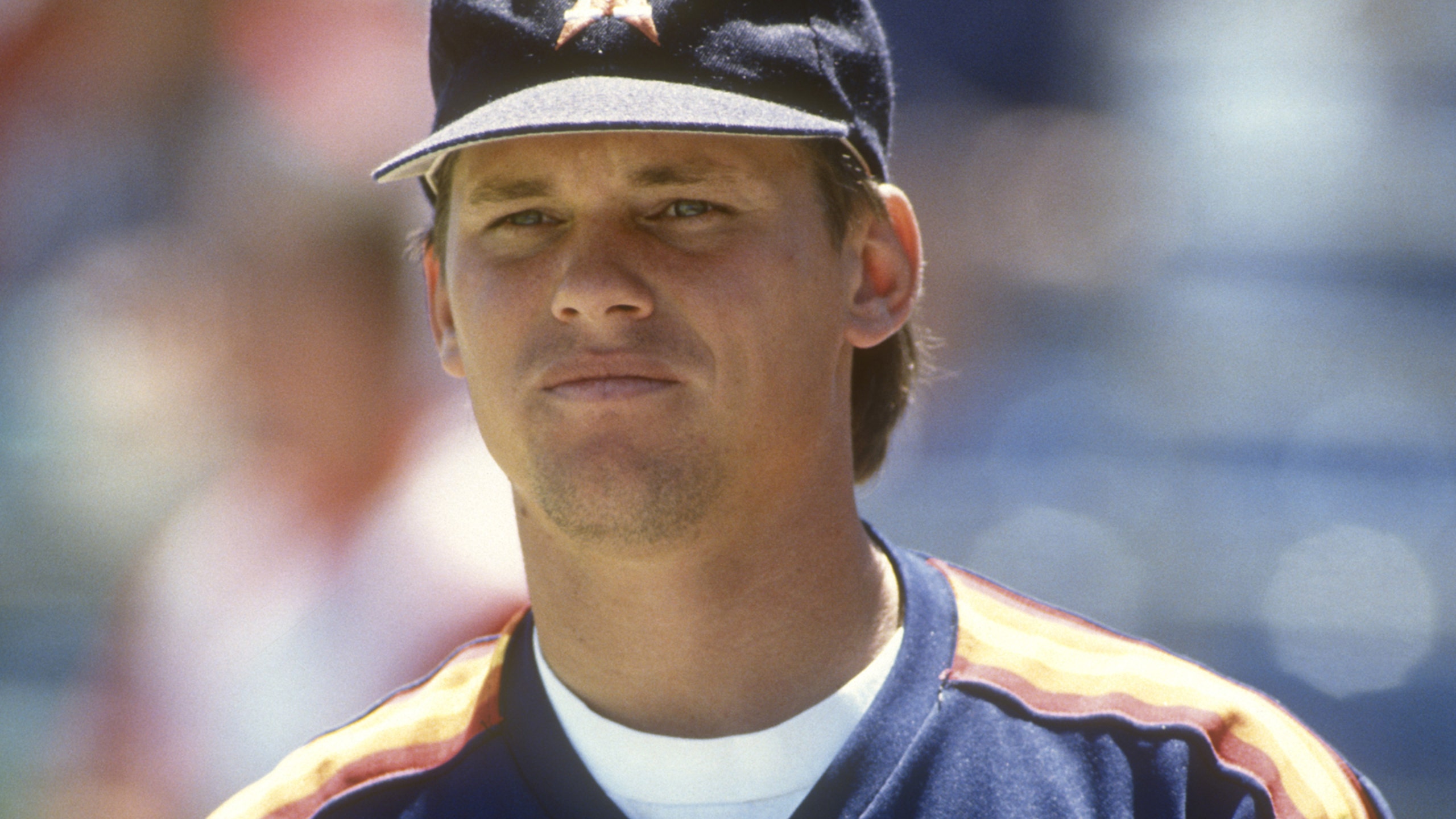 Lessons learned from three Hall of Fame teammates: Randy Johnson, John Smoltz and Craig Biggio
BY foxsports • January 6, 2015
Before the 2015 Hall of Fame class was announced Tuesday, I had just one former teammate that had been enshrined in Barry Larkin. This year 11 former teammates were on the ballot and three of them -- Randy Johnson, Craig Biggio and John Smoltz -- deservedly got in.
Hall of Fame voters and baseball analysts spend lots of time breaking down the numbers and explaining why they did or did not vote for a player. I remember these guys as people and teammates, and each left an impression on me. I learned something from each of them, things I'll never forgot.
Randy Johnson
In 1998 I was a relief pitcher for the Houston Astros. We had an incredible team, one that ultimately went on to win 102 games, still a franchise record. Our offense was a juggernaut, we led the National League in runs scored behind big seasons from Jeff Bagwell, Craig Biggio, Derek Bell and Moises Alou. Our rotation was similar to what the Orioles had in 2014 -- lots of good, but we lacked a true ace. That changed just past midnight on July 31 when news broke that we landed Randy Johnson from the Seattle Mariners.
The Big Unit went on to dominate the NL hitters in those last two months of the regular season, posting a 10-1 record with a 1.28 ERA in 11 starts. He threw four complete games, all were shutouts. He was terrific in two postseason starts despite not earning a win. His presence on our team was commanding.
What stuck out to me most about Randy Johnson was who he was on game day compared to the other four days in between starts. Randy was as nice and gentle as they come -- a good guy you could engage in conversation and a guy that was more than happy to share advice that might help you the way it helped him over his career. Photography was a surprising hobby then and still is now.
Game day was a completely different story. He was one of those guys that flipped the switch the days he pitched. Those days you felt like you were in the middle of a Slayer mosh pit. There was an intensity, a look in his eyes that told you he was out to win. His competitiveness was infectious and while never a real vocal leader, his leadership qualities were undeniable.
Lesson learned from Randy: When you step between the lines, be a bulldog, believe you're the best player on the field and act like it.
Craig Biggio
Biggio, like any Hall of Famer, was another teammate who left a strong impression when we shared the same uniform. I knew who Craig was before I got to Houston, but to see him close up and to see how he brought it to the field everyday was the only way you could really appreciate him as a player.
Biggio is older than me, but we both played our college baseball in the Big East -- he at Seton Hall and me at St. John's. As a Northeasterner I knew who he was; he had that edge that a lot of guys from that part of the country bring to the table. "Gritty" is a term we make fun of sometimes, but Biggio personified it. I can't name a teammate that played harder and truly did whatever it took to be on the field to perform. He played through pain that would make other guys ask for a day off. He changed positions multiple times when other players would have scoffed at the idea. Whatever it took, whatever was best for the team, Craig did it.
In 1998 I watched him hit his 50th double and steal his 50th base of the season. Biggio was in rare 50/50 company; Tris Speaker, way back in 1912, is the only other player to accomplish the feat. Biggio should have been in on the first ballot, in my opinion, but nevertheless the honor he received Tuesday was one well deserved.
Lesson learned from Craig: Play each game like it's your last, and take nothing for granted.
John Smoltz
There are some parts of an athlete that are made and some that are innate. Level of competitiveness is one that you are born with. John Smoltz, to this day, is the most competitive guy I have ever been around. I've played basketball with and against him -- darts, golf, bowling, you name it. He rarely lost at any of it, but when he did it drove him crazy. It was that competitiveness, combined with elite talent and relentless work ethic, that propelled him to first-ballot Hall of Fame status.
He, like Biggio, would do whatever he had to do to compete and to stay on the field. Whether it meant changing his arm angle to work around an injury, toiling with a knuckleball to help keep him on the field or making the switch to reliever, he'd do anything to address his team's need.
I played with John as a closer in 2004, a role he took on out of necessity, one he was very good at, but one he didn't necessarily love. The warming up but not going into the game was a tough one for him. His arm didn't react well to it and his ultra-competitiveness didn't enjoy the adrenaline rush of getting ready to go into a game and then ultimately not.
Lesson learned from John: Compete at all costs, nothing else matters but the win.
---
---