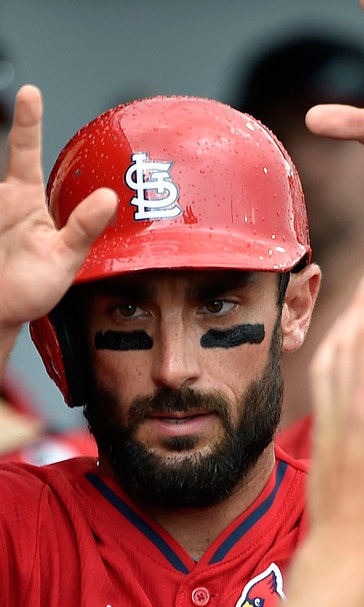 Lessons from Jupiter: Cardinals' team chemistry is special
BY foxsports • March 27, 2015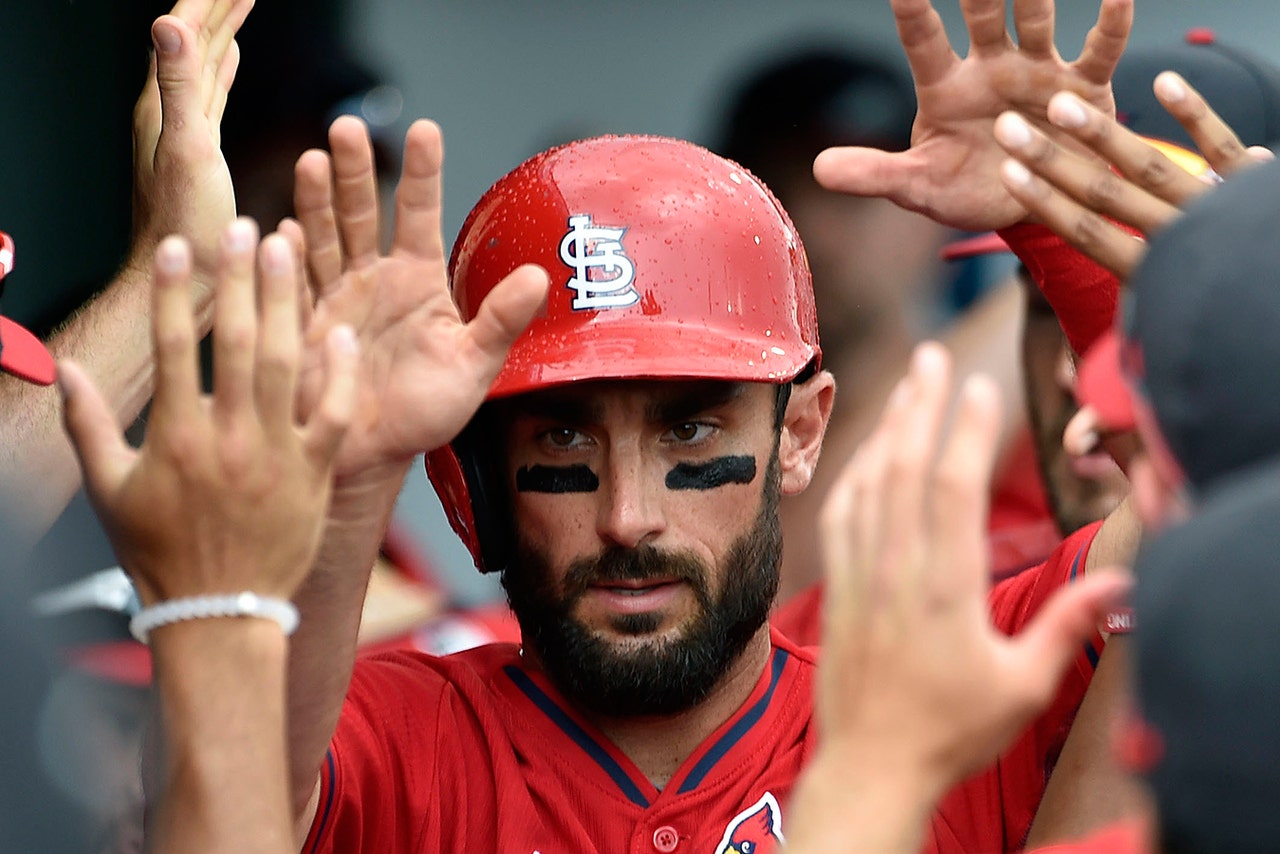 ST. LOUIS -- The snow on the back deck Friday morning provided more than ample proof that I'm not in Florida anymore. Oh, well. Guess that means it's time for the "what I learned in spring training" story.
Here you go.
• The Cardinals really have a special chemistry. When the new guys talk about the difference between the Cardinals and their previous teams, I'm usually a tad skeptical. You know, like what else are they going to say? But when veteran John Lackey buys in, it adds considerably more validity to the theme.
Consider: Shortly after Mike Matheny announced last week Lackey would be making his next start in Sarasota -- a six-and-a-half hour round trip from Jupiter on a good day -- I was talking with another reporter. He had missed the first part of Matheny's scrum and asked what was said before he joined in. "Well, Lackey's going to be making the drive to Sarasota on Sunday," I told him. Coincidentally, Lackey was walking by at the very moment, overheard me and grumbled, "We'll see about that."
Earlier in the week, Lackey had made clear that he would not mind starting in a minor league game on a backfield behind Roger Dean Stadium rather than take a long bus ride to pitch against big leaguers.
"It's only three-and-a-half hours," I told him, a bit smugly.
"Not happy," Lackey said.
A couple of days later, Matheny told us that Lackey had no problem with making the long ride to make his second start of the spring. Hmm, I thought.  
But sure enough, when talking to Lackey after the start in Sarasota -- one in which he was knocked around -- he had changed his tune. All things considered, it was a good day and he was happy with the work he put in. He seemed almost bothered when the long bus ride was mentioned. I walked away thinking that whatever Matheny is telling his troops, they are listening. And the team is better for it.
• They should steal more than 57 bases. Cardinals right fielders totaled one stolen base last year. Their new right fielder, Jason Heyward, stole 20 for the Braves, and there's no reason to believe he won't do about that for the Cardinals. Kolten Wong should be good for another 20, or more, in his second season. Even as a backup, Peter Bourjos should improve on last year's total of nine. Factor in Jon Jay, Pete Kozma and Randal Grichuk and the Cardinals have more threats to run than a year ago.
• Perhaps it's time to lower expectations for Kevin Siegrist. The lanky lefty has looked good this spring, but not 2013 good. Perhaps it's time to consider he won't pitch that well again. After all, two earned runs in 39 2/3 innings was historic. Hitters adjust and his velocity seems to have fallen a bit. Last year, he was stalled by injury. This year, it's still early. Maybe he'll find the 97-98 mph that he hit regularly. Even if he does, to expect another season like his 2013 is asking too much.
• Matt Adams still needs to work on his bunting. Only a few times did I see a team shift its third baseman to the right side of second base and leave Adams a certain hit if he could put down a bunt. Adams tried to do so even fewer times, and not once was he successful. Matheny said Adams was in too big a rush, like he was trying to drag bunt down the third-base line. Adams could be confused, too. On one hand, his manager has made it clear that he wants Adams to bunt when third base is open, just enough to make teams doubt whether they should shift. On the other, Adams knows the team needs his power and perhaps he thinks trying to bunt is like giving away at-bats. Somewhere, of course, is a happy medium.
• Matt Belisle is a happy guy. Except for when the right-handed reliever was on the mound, every time I saw him, he was smiling. Part of that probably was because he was throwing harder -- up to 94 mph -- than was advertised. But mainly, he's one of those guys with a sunny disposition. He doesn't seem too bummed to have landed with the Cardinals after six years with the Rockies, either.
• No team matches the Cardinals in 23-year-olds. Michael Wacha, Carlos Martinez, Marco Gonzales and Grichuk all are at least four months away from turning 24. Plus, Wong and Trevor Rosenthal are 24 and Heyward is 25. I'd say the Cardinals are set up for success for well beyond 2015.
You can follow Stan McNeal on Twitter at @StanMcNeal or email him at stanmcneal@gmail.com.
---