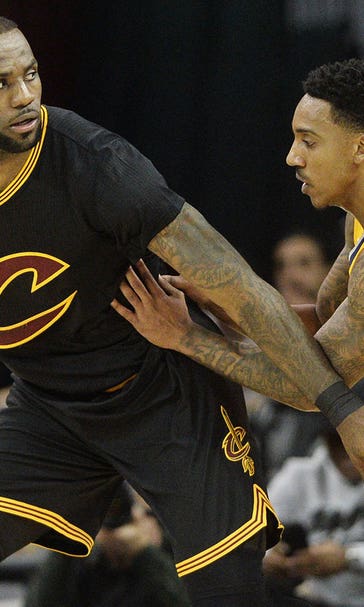 LeBron scores 31, Irving 26 as Cavaliers beat Pacers 113-104
February 15, 2017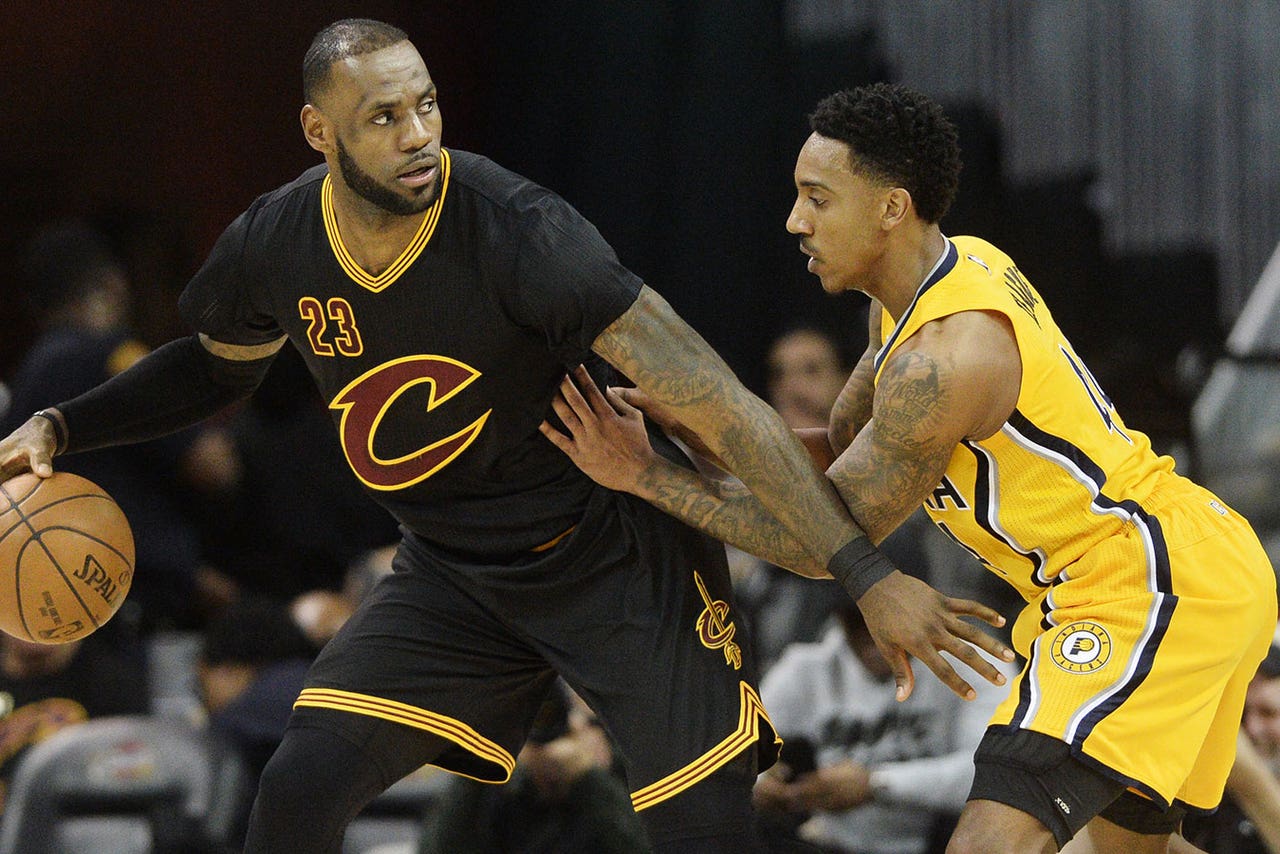 CLEVELAND (AP) — LeBron James scored 31 points, Kyrie Irving added 26, Kyle Korver made six 3-pointers and the Cleveland Cavaliers rolled into the All-Star break with their seventh win in eight games, beating the Indiana Pacers 113-104 on Wednesday night.

Irving and Korver combined to make four 3s in the first 2:50 of the fourth quarter — Korver finished with 22 points and became the seventh player with 2,000 career 3s — as the NBA champions pulled away and improved to 7-1 in February following a drama-and-distraction filled January.

And while most of the Cavs will relax over the weekend, James and Irving are headed to New Orleans for Sunday's All-Star game.

Glenn Robinson III scored 17 for Indiana, which lost its fifth straight. Pacers All-Star Paul George scored just 13 and missed 12 straight shots after the first quarter. George ended his drought by making a 3-pointer with 5:15 left.

Cleveland played its second game without All-Star forward Kevin Love, who could miss six weeks after undergoing surgery on his left knee. Love's injury could hasten the team to make a major move before next week's trading deadline. The Cavs have been in the market for a backup point guard, but could use another big man.

Down by 10 in the third, the Pacers tied it at 83-all on a 3-pointer by Robinson. That's when Korver, who made 8 of 9 3s in a win over Indiana on Feb. 8, dropped a trey and Irving hit one on Cleveland's next possession.

The pair knocked two more to give the Cavaliers a 97-87 lead, and then Korver, who finally looks at home in Cleveland's offense after coming over in a trade from Atlanta, made another 3-pointer and scored on a layup to give the Cavs a 106-89 lead.

James gave Cleveland fans a scare when he rolled his left ankle with 6:46 left in the first half. James went down after his legs got tangled while bringing the ball up in transition. He initially grabbed his ankle in pain before tying his sneaker a little tighter. He sat for a few minutes before returning to the floor.

However, he looked fine in the second quarter, scoring 13 points.

TIP-INS

Pacers: Fell to 9-18 on the road. ... Although the Cavs were missing Love, Indiana coach Nate McMillan knew his team had its hands full. "LeBron's not out," he cracked. "It's a very talented team. They lose some key guys. They're not stressing about that." ... F Thaddeus Young missed his seventh straight game with a sprained left wrist. ... G/F Lavoy Allen went through pregame drills, but sat out his second game in a row with a sore right knee. ... F Rakeem Christmas was recalled from the Fort Wayne Mad Ants, the team's D-League affiliate. Christmas played the final three minutes.

Cavaliers: Coach Tyronn Lue revealed Love's knee had already been bothering him when the power forward played in consecutive road games last week. "He played through it," said Lue, adding he didn't regret playing Love because he was "heading for surgery." ... Love's absence could make it tougher for Lue to find time to rest James and Irving after the break, when the Cavs will play seven back-to-backs. "Guys are going to get their proper rest going forward, even though Kevin is out," Lue said. "We're going to be fine."... Korver joined Ray Allen, Reggie Miller, Jason Terry, Paul Pierce, Jamal Crawford and Vince Carter in the 2,000 club.

UP NEXT

Pacers: Host Washington on Thursday before the All-Star break.

Cavaliers: Following the break, they'll host the New York Knicks on Feb. 23, which is also the NBA's trade deadline.
---