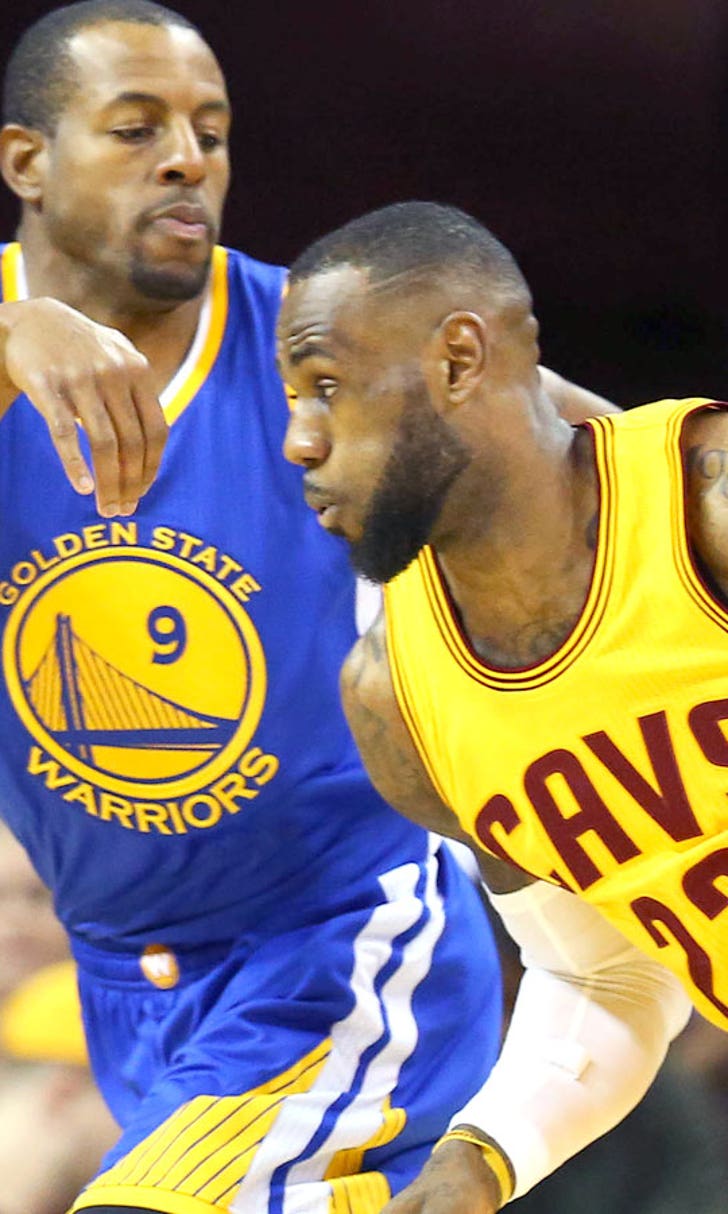 LeBron receives NBA Finals MVP votes
BY Connor Kiesel • June 17, 2015
Despite a losing effort, LeBron James' performance in the 2015 NBA Finals was one for the history books. Some of the media members who voted for the Finals MVP believed James deserved to win it -- even without the Larry O'Brien trophy to accompany it.
Golden State Warriors Andre Iguodala, who didn't start the first three games of the Finals, is certainly deserving of the honor, averaging 16.3 PPG on 52 percent shooting, 5.8 RPG and 4 APG, as well as doing much of the work defending James.
"For us, it's really fitting that the award went to Andre," Warriors head coach Steve Kerr said about Iguodala's sacrifice of his starting job and how that factored into the team's title.
James, however, clearly had the best numbers from a pure statistical standpoint, finishing with averages of 35.8 points, 13.3 rebounds, and 8.8 assists in the six Finals games.
Prior to Game 6, debate swirled over whom should be the Finals MVP -- and James himself declared that he wasn't playing for an individual reward but the "team prize."
Iguodala's 25 points in the championship-clinching victory was his most of the season.
---