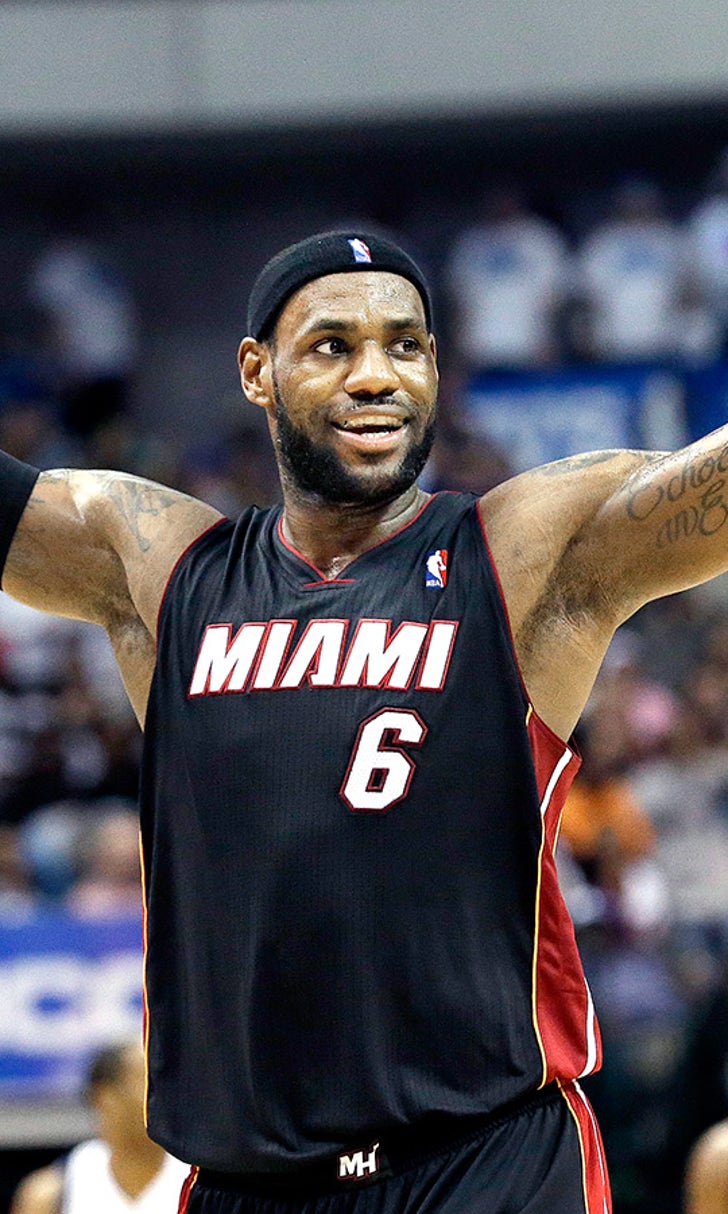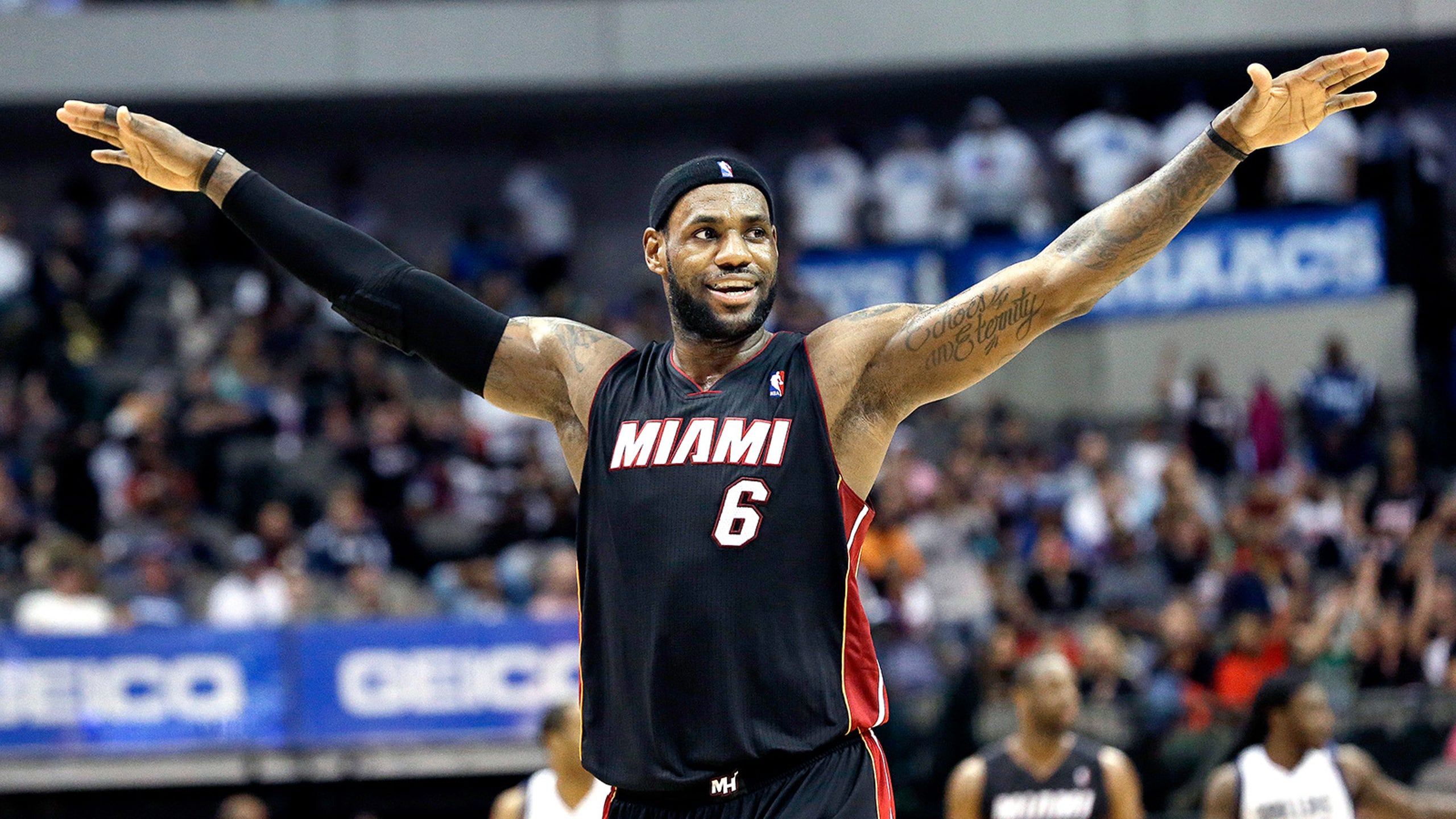 LeBron James: Mavericks 'are probably the reason why I am who I am today'
BY foxsports • February 19, 2014
No one should be surprised that LeBron James went for a season-high 42 points Tuesday night in a 117-106 win over the Dallas Mavericks.
The four-time NBA MVP openly admits that the Mavs provided some extra motivation for him.
Since James and the Miami Heat lost to Dallas in the 2011 NBA Finals, James has been on a mission, leading Miami to consecutive league titles.
But he has also had some of his best games against the Mavericks, a team that fell to 0-6 against Miami since defeating them in that 2011 best-of-seven series.
In those six games, James is averaging 32 points, nine rebounds and six assists.
"This team has been a reason why I am the player I am today, because they beat us," James said while sitting at his American Airlines Center locker late Tuesday night. "When they beat us, I went into a place I haven't been before in a long time. I went back to the fundamentals of the game. I went back to breaking down every aspect of my game to get better because I didn't perform at the level that I know I could have or should have in those Finals.
"I was able to go back to my hometown. I spent the whole summer there. I had an opportunity to go to Houston and work with Hakeem (Olajuwon). The Mavericks are probably the reason why I am who I am today."
Follow Jon Machota on Twitter: @jonmachota
---