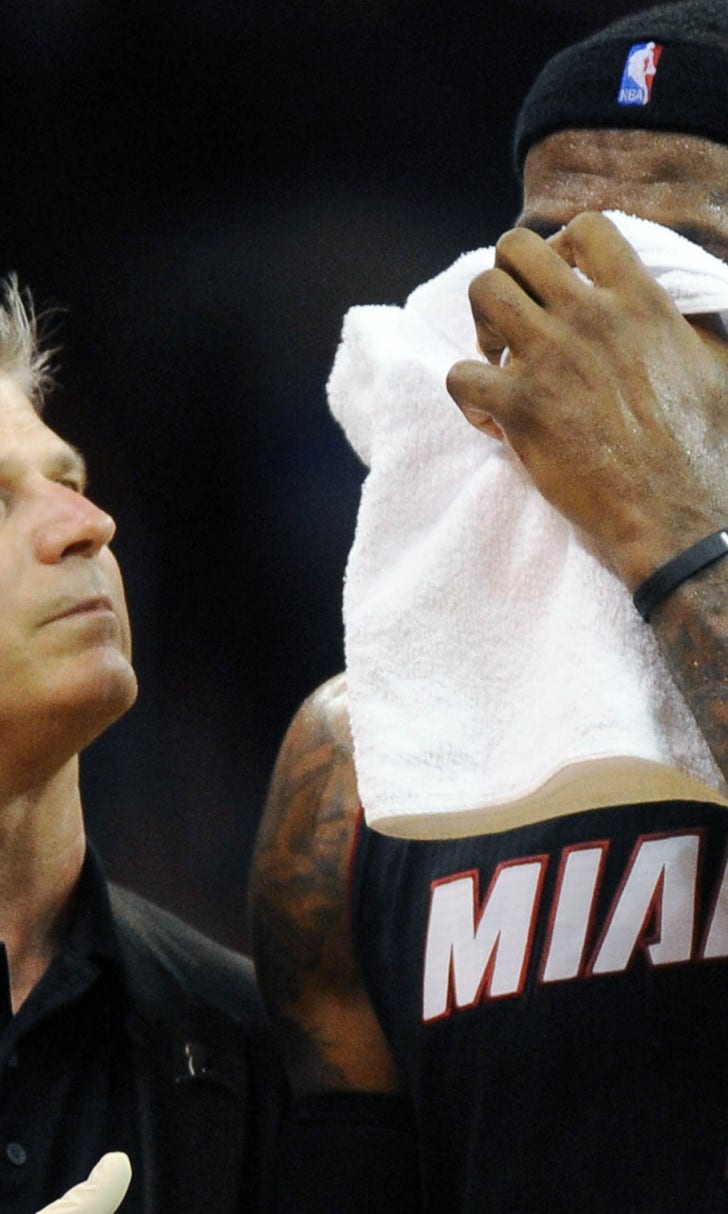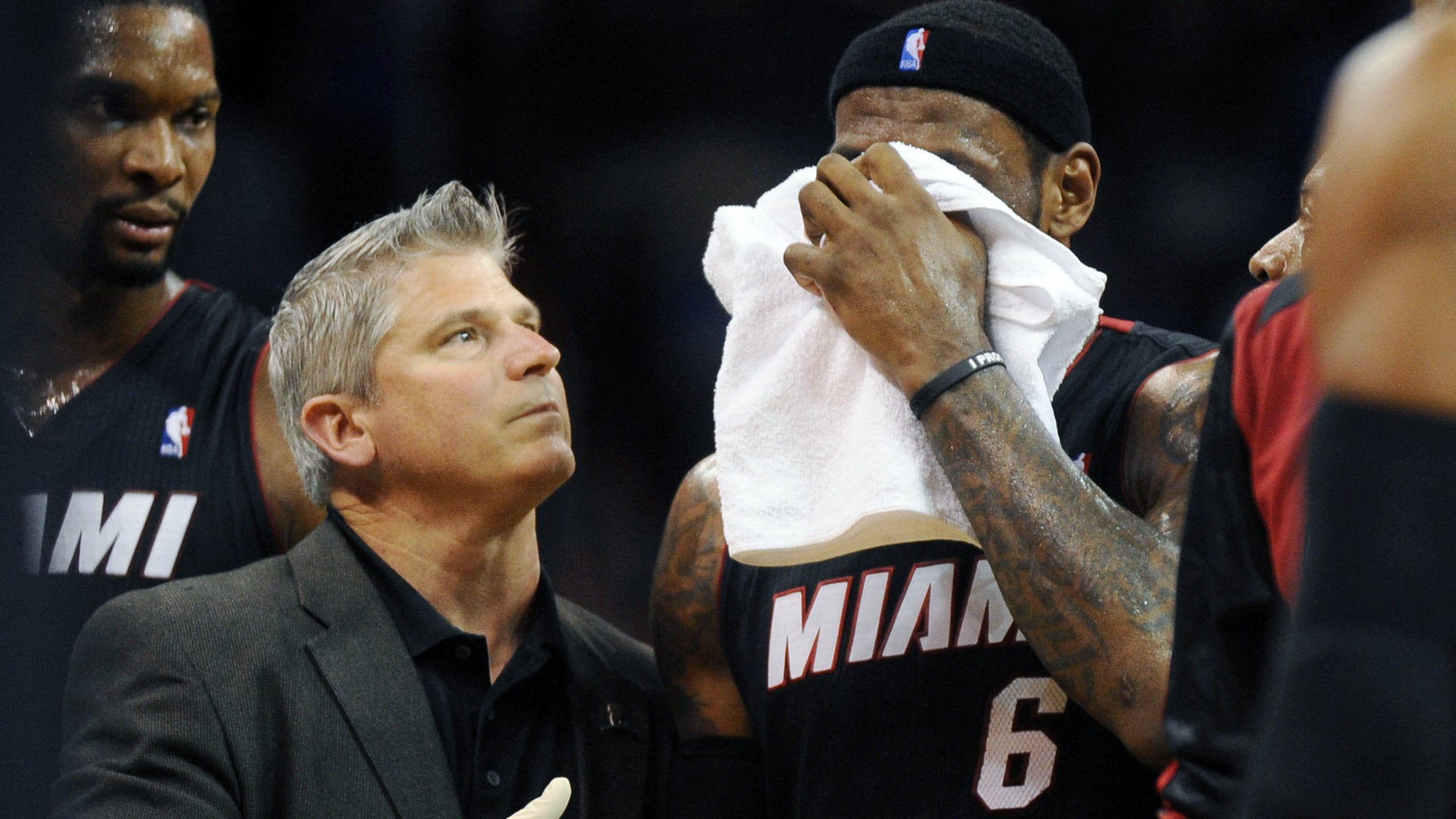 LeBron James (broken nose) to miss Sunday's game vs Bulls
BY foxsports • February 23, 2014
MIAMI -- LeBron James is not playing Sunday against the Chicago Bulls, three days after suffering a broken nose during a win at Oklahoma City.
Erik Spoelstra said James would not play during the Miami Heat coach's pregame meeting with the media.
"He didn't stand up and put up his dukes and fight us," Spoelstra said of James' reaction to the team's decision to sit its star. "We still understand the big picture. And the fact we don't play again till Thursday it makes the most sense."
Miami, which returned home following a 5-1 road trip, will play the New York Knicks on Thursday night at AmericanAirlines Arena.
James looked groggy and sported a bandage on his nose Saturday morning, when he did not practice but spoke to the media following the team's workout. He said he was still hurting after being injured on Thursday night.
"It's a little bit of everything, man -- pain … headaches … whatever," he said. "I'll get past it and hopefully get better in the next day. If not, we're not going to rush it. I'm definitely not going to rush it."
James said he was scheduled to be fitted for a mask Saturday afternoon.
James left Thursday night's game with 5:50 remaining in the fourth quarter after being hit in the face by Serge Ibaka's hand on a driving basket. No foul was called on the play.
James suffered a bloody nose and held a towel to his face while being escorted to the locker room. He did not return.
"I thought it was accidental," James said Saturday. "I thought it was a foul, I'll tell you that. He got me twice. I was just happy our training staff was able to stop the bleeding once I got into the locker room.
"The fact I was on the road for so long and it happened on the last day before I came home was the worst thing about the shot."
You can follow Charlie McCarthy on Twitter @mccarthy_chas or email him at mac1763@bellsouth.net.
---