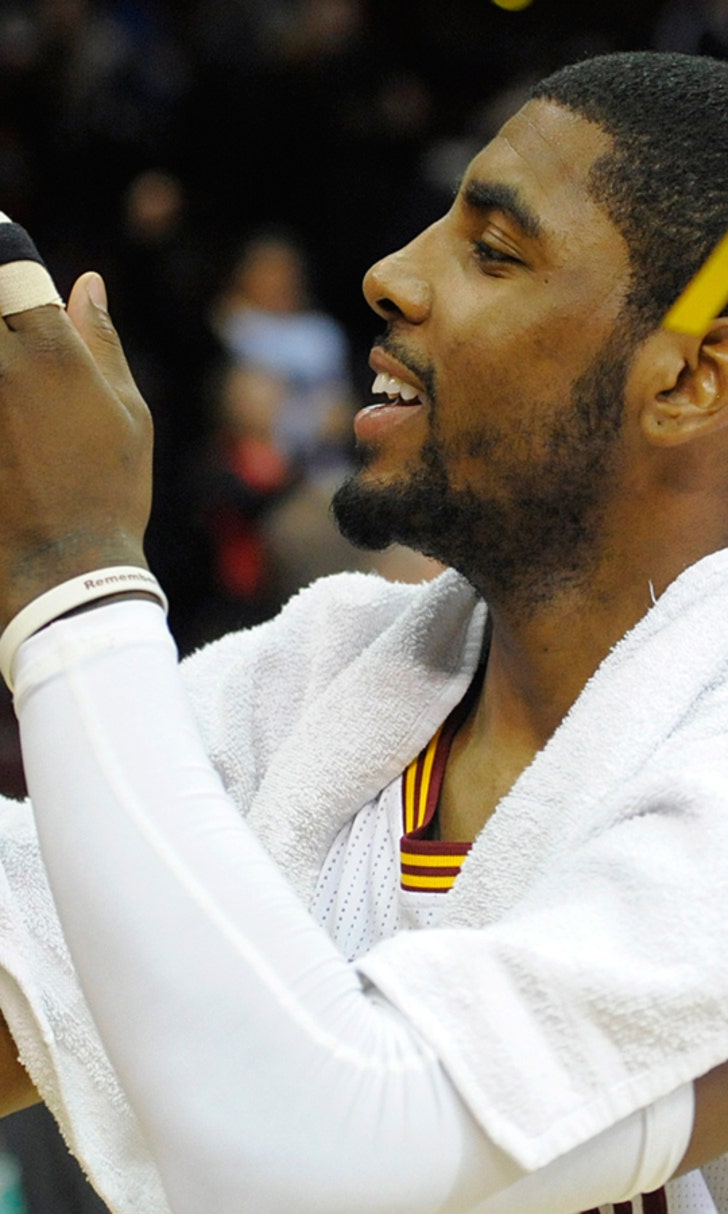 LeBron, Cavs put together the night they needed
BY foxsports • November 24, 2014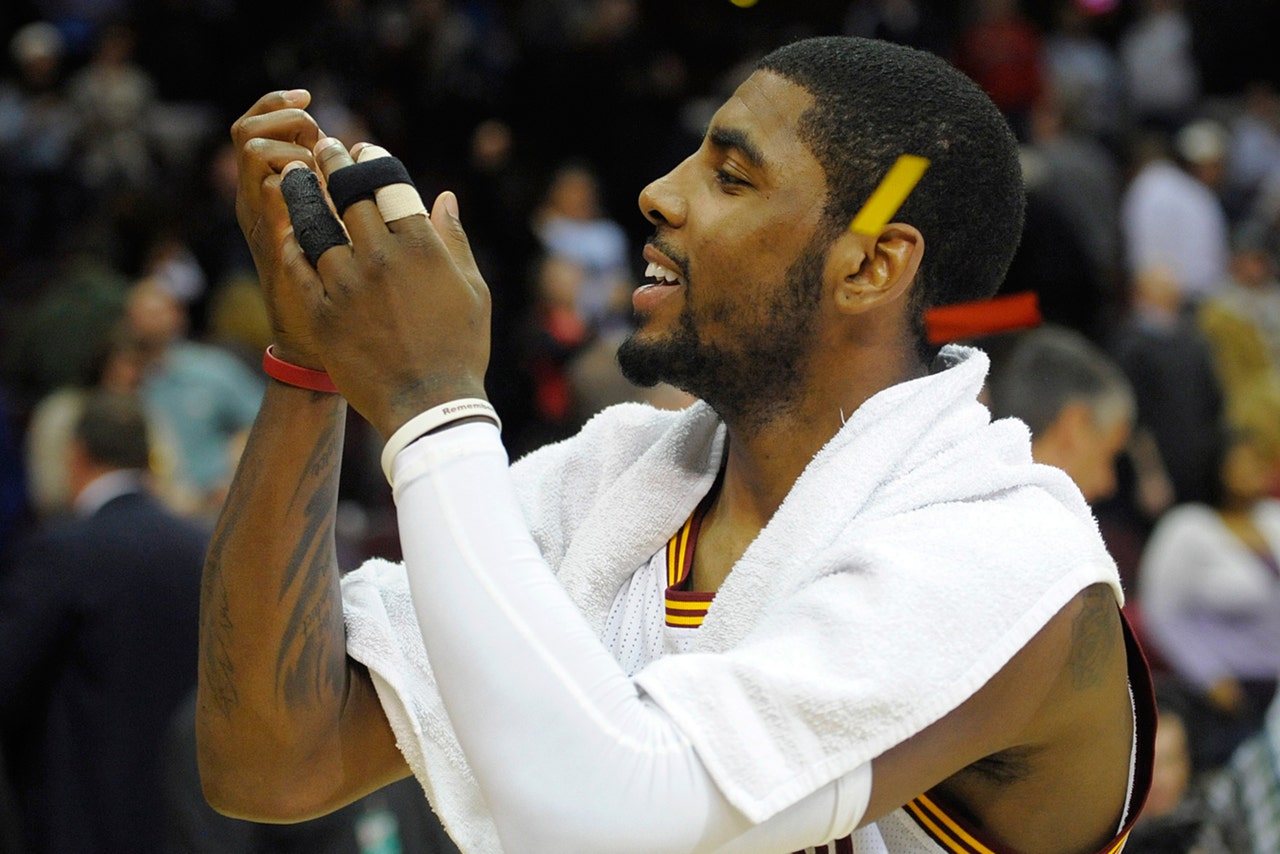 CLEVELAND -- Random dribbles on the host Cavaliers' 106-74 walloping of the poor Orlando Magic on Monday:
1. Even Will Cherry got in on it. Yes, Will Cherry, the former point guard with the Cavs' minor-league affiliate in Canton. The little point guard stole a pass at the start of the fourth quarter and drove in for a layup. It gave the Cavs a 30-point lead on a night in which they absolutely dominated from start to finish.
2. And didn't the Cavs need a game like this after losing four straight (including three in a row at home)? The sellout crowd was rocking, LeBron James was dunking, and overall, it was a good time had by all. Well, except the Magic. But more on them later.
3. Yes, this was a game the Cavs were supposed to win -- and expected to dominate. But you could say that about a few other games this season, and James and the Cavs fell flat. Sometimes, all it takes is one night of running and dunking and having tons of fun to get things back where they belong. Maybe this was that night.
4. Before the game, James said this: "We've got a four-game losing streak, so I stink. I'm not doing my job."
5. James added: " Me being the leader of the team, if I start hanging my head then it's going to start going to everyone else. They look up to me. They look to me to make a difference and I've got to stay positive even through the rough times."
6. So LeBron came out and attacked, driving to the basket, creating for others and just generally looking like the LeBron who Cavs fans had come to know and love (and expect). In the end, James went for 29 points on 9-of-17 shooting and passing for 11 assists. It's safe to say his self-diagnosis may have been a bit, um, over the top.
7. Clearly, James doesn't think he stinks. But he was exaggerating to make a point. He knew he had to play better, and like all champions, he came out and played his best game after what Cavs coach David Blatt described as a fairly dark stretch. James also called the team "fragile." But on this night, it was the Cavs who did the breaking.
8. James admitted after the game that he's his own worst critic, and that he made it a point to go the hoop and get to the free-throw line. It worked as he shot 11 free throws, knocking down nine of them.
8. Granted, it was just the Magic -- a young team that's content to make another trip to the top of the NBA Draft. They aren't rebuilding. It's more like starting from the ground up. But they are also a dangerous and athletic team capable of simply out-hustling other teams with their determination and "nothing-to-lose" approach. And let's face it, every opponent has been scary as the Cavs have struggled to find themselves.
9. Besides all that, a blowout win is a blowout win. Again, the Cavs needed one and frankly, they needed it something fierce.
10. Blatt admitted the Cavs (6-7) still have "a lot of work to do." He added it's important "never too get too high, never get too low." What matters most, Blatt said, is "consistency in effort."
11. Either way, everything sure went according to plan on this night. The Cavs moved the ball to the tune of 30 assists, committed just 12 turnovers, shot 52 percent from the floor and held the Magic to 36 percent shooting. It was a route through and through.
12. Cherry was just one of the underrated performances of the night. He did a nice job of running the offense and playing with fire. Also, backup big man Tristan Thompson grabbed 11 rebounds off the bench.
13. And let's not forget starting center Anderson Varejao. He entered the night shooting an Eastern Conference-best .574 from the field, and only improved in that area, finishing 7-of-9 from the floor for 14 points.
14. Blatt on Varejao: "I've coached a few guys like Andy in my career. You just gotta love him. That's all I can tell you. ... Andy is my kind of guy."
15. Kyrie Irving (12 points, four assists), Kevin Love (12 points, eight rebounds) and Shawn Marion (nine points) also made nice contributions without forcing a thing.
16. For the Cavs, it would be nice for this type of play to continue. The Washington Wizards are up next, as they pay a visit to Quicken Loans Arena on Wednesday. The Cavs owe them one after getting hammered in the nation's capital late last week.
17. Second-year guard Victor Oladipo led the Magic with 22 points. The kid is a player. Center Nikola Vucevic added 18 points and 13 rebounds. 
---