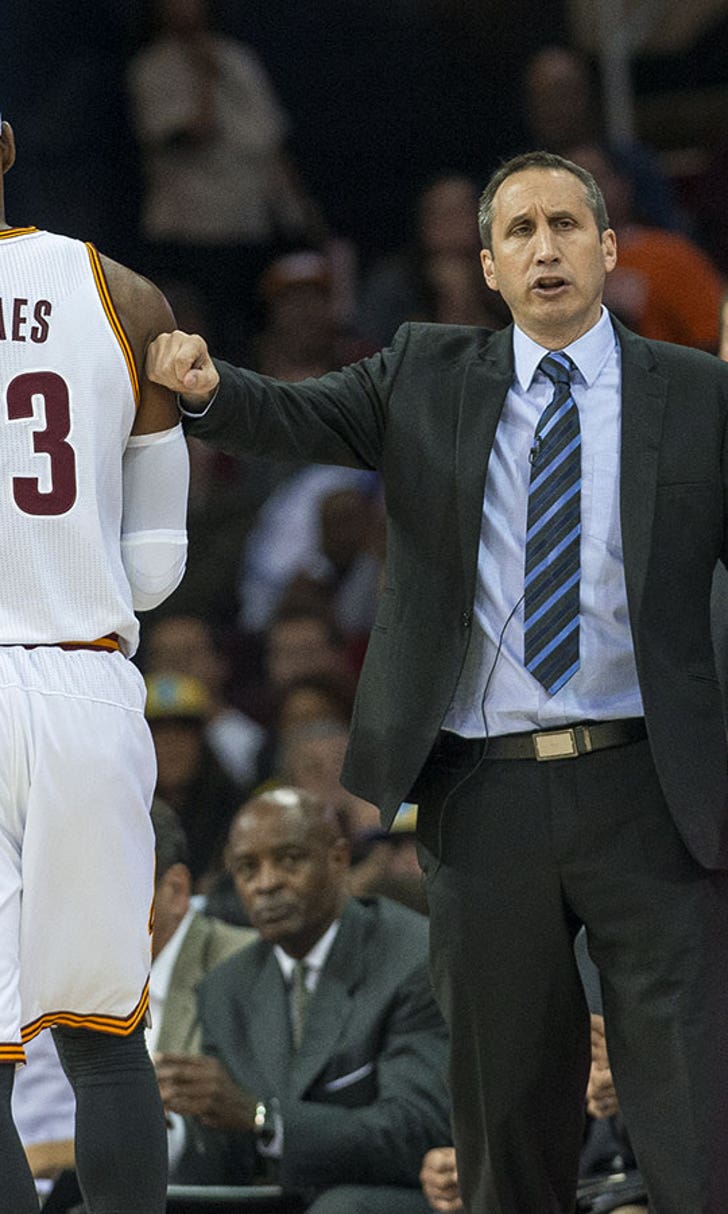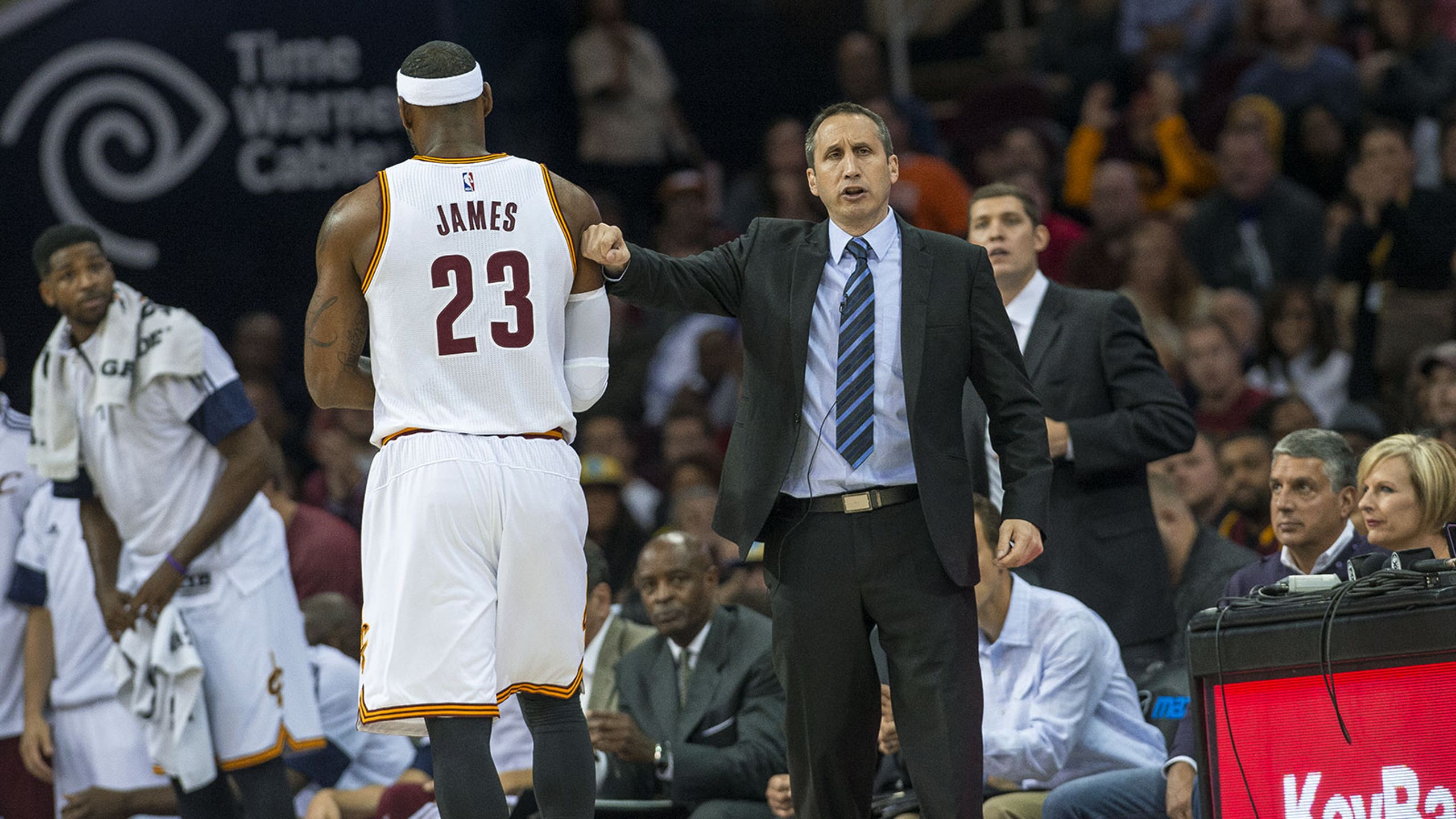 LeBron: Big Three's minutes must 'come down'
BY foxsports • November 19, 2014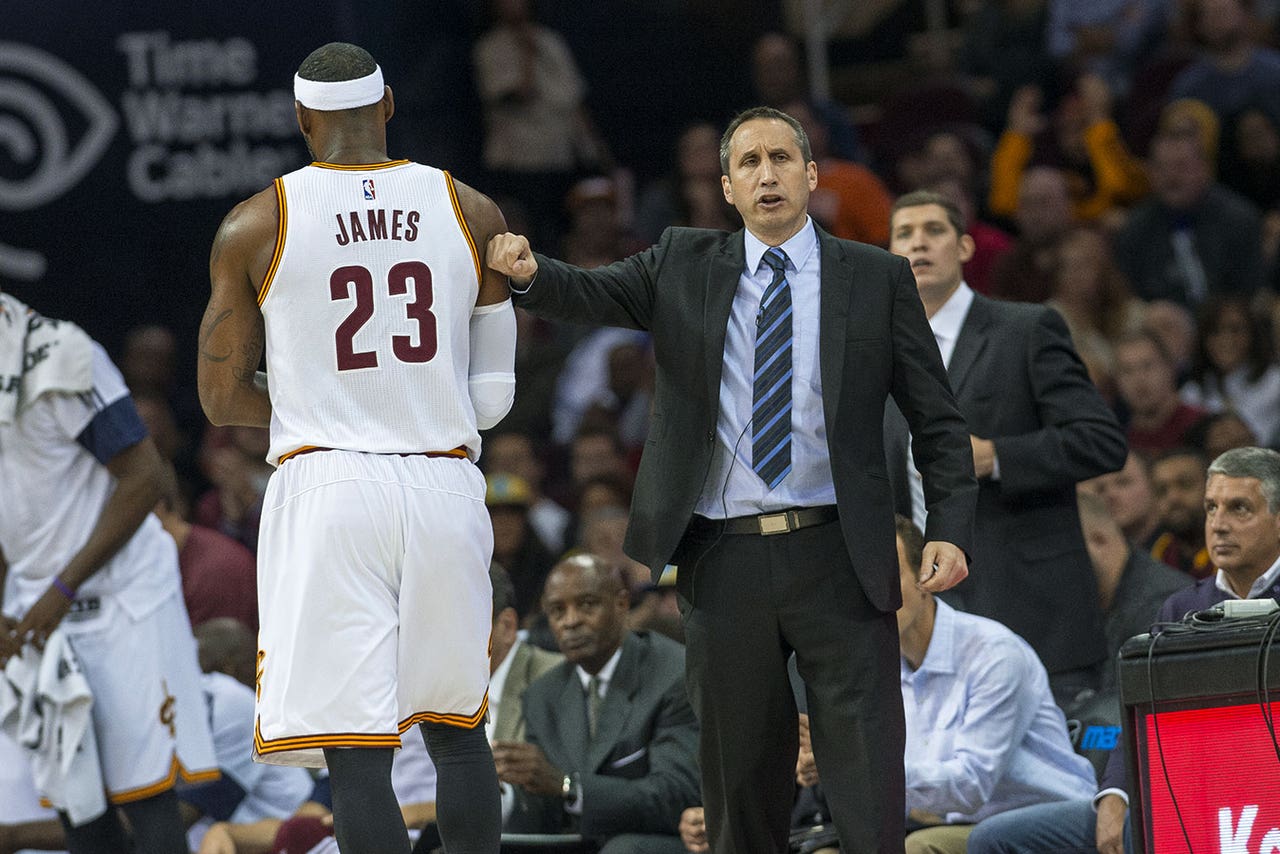 LeBron James is totally open to seeing his playing time reduced. Or more precisely, he seems to favor it.
"I wouldn't mind it," James said after Cavaliers practice Tuesday. "I think we have to give our guys on the bench more of an opportunity. I looked at a stat and myself, Kyrie (Irving) and Kevin (Love) are three of the top five guys in the league in minutes per game and that has to come down."
James speaks the truth, as he is third in the NBA in minutes per game (39.1), trailing only Oklahoma City's Reggie Jackson and Chicago's Jimmy Butler, respectively.
Irving (38.4 minutes per game) and Love (37.0), respectively, are right behind James. As James said, that gives the Cavs three of the top five guys in playing time.
Now, this probably isn't quite as big of a deal for Irving and Love. Irving is 22 years old, Love 26. James turns 30 at the end of next month. That's still relatively young, even in NBA years. But he's logged plenty of big minutes (and big moments) in his 11 years since entering the league straight out of high school. As the best player in the game, it takes a toll.
James has also been suffering from a muscle issue in his back, at least since last season -- his final with the Miami Heat before rejoining the Cavs. A source told FOX Sports Ohio earlier this month that the back issue was limiting James to "85-90 percent" of his normal ability.
So it would make plenty of sense for first-year coach David Blatt to cut into James' minutes. Only one problem: With a record of 5-4, the Cavs are hardly a well-oiled machine. They lack cohesion and consistency, and the only way to improve in those areas is time. That often means more minutes for your brightest stars.
"Obviously right now it's difficult because we're trying to find a groove, we're trying to find a rhythm and we're trying to implement something that you don't want to short-cut," James said Tuesday. "But at the same time you want to be smart about it. So I don't mind giving a few of my minutes up just to help the team, to help my minutes go down. I think it would be for the best."
The Cavs had won four straight before Monday's upset loss to the Denver Nuggets at home. They host the world champion San Antonio Spurs on Wednesday (6:30 p.m., FOX Sports Ohio).
Ideally, Blatt wants to get the Big Three's minutes down -- and yes, especially when it comes to James. But again, the coach also wants James, Irving and Love to get more familiar with one another in game situations. The only way to do that is to have them play together in games. And sometimes, together a lot.
"I just wanted to keep him at a comfort level that he is familiar with and that he functions well in," Blatt said of James. "That's the main thing."
James has been relatively positive about everything so far. As a player who's made five Finals appearances and won two titles, he understands being a contender doesn't happen overnight. But it's pretty clear he'd like to see the rotation expand, and his own minutes decrease.
"I really think it might be a good idea for our guys to play some shorter stretches harder rather than longer stretches," James said. "We're going to see how we can incorporate that philosophy."
Marion probable
Veteran swingman Shawn Marion is dealing with a sore foot, suffered in Monday's loss. He told Blatt that if he can walk, he will play Wednesday vs. the Spurs.
Marion replaced shooting guard Dion Waiters in the starting lineup six games ago. The Cavs are 4-2 in that span.
---