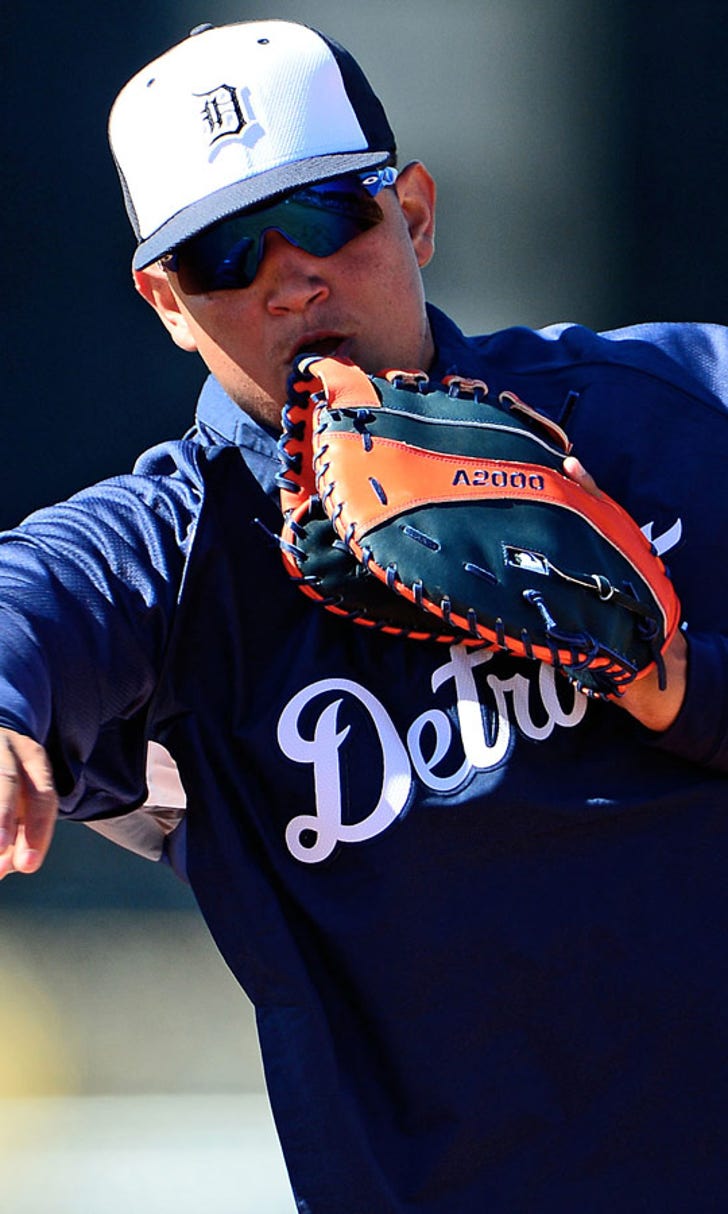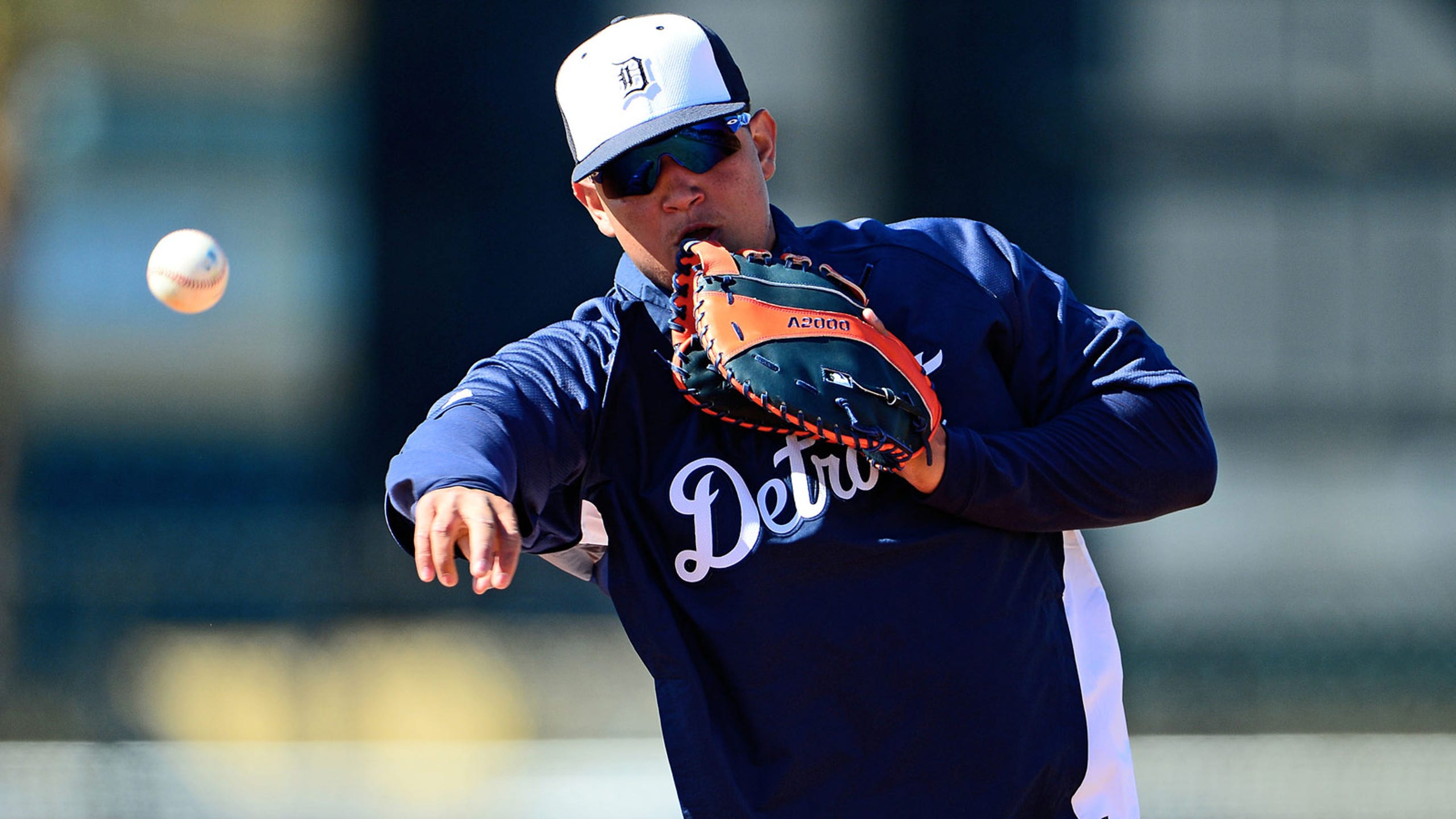 Leading by example: Miggy makes Ausmus' job easier
BY foxsports • February 18, 2014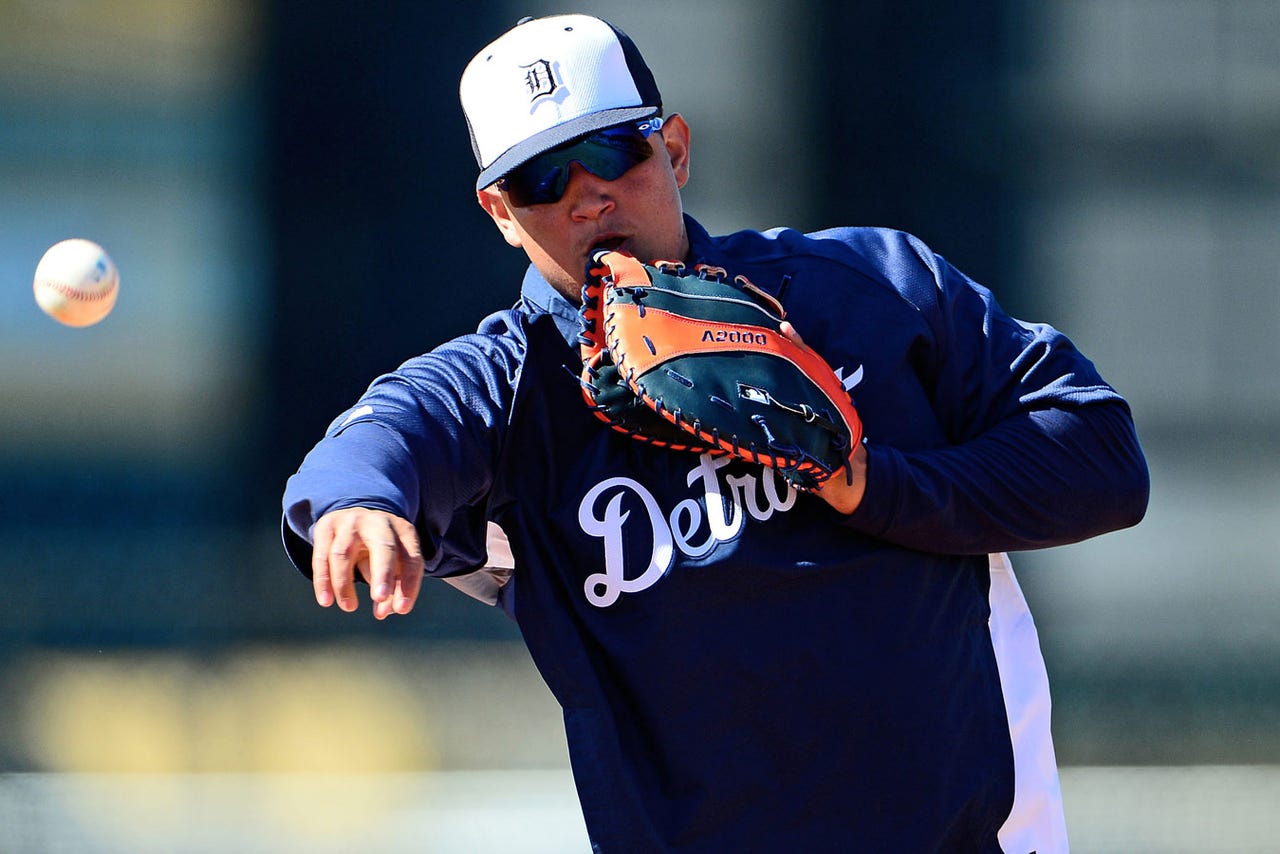 LAKELAND, Fla. -- Manager Brad Ausmus has been asked a lot about the Tigers clubhouse and the chemistry of the team. 
"When you have guys who go about their business and enjoy the game as much as Miguel Cabrera, Justin Verlander, Max Scherzer, when you have guys like that that kind of set the tone -- Anibal Sanchez, another guy, Victor Martinez, it's very easy for a coaching staff and manager because the younger guys fall in line behind them," Ausmus said.
"(When) the best player on the team is playing the game the right way, it's hard for the 10th best player on the team to not play the right way."
There's no question who the best player on the Tigers is and he's already shown the kind of player and leader he is.
"Two MVPs, Triple Crown and he shows up a week early?" Ausmus said. "When you have guys like that who are putting in the effort, and you can tell Miggy enjoys being around the clubhouse, enjoys playing the game. He's always smiling, laughing."
Cabrera said there was a reason he came to camp so early.
"To make sure everything's gonna be OK, make sure I was 100 percent healthy and trying to be ready," Cabrera said after the first full-squad workout. "I think that's the bottom line, trying to prepare myself, trying to come to spring training and be ready for the season."
Everyone knew that Cabrera was nowhere near the player he could be at the end of the season and during the postseason.
"It's different because at that time I was hurt," Cabrera said. "I was trying to play baseball. Right now, I feel healthy, I feel more fresh and I'm trying to be 100 percent in the season, trying to be in great shape to go out there and play good."
Dr. William Meyers eventually performed core muscle surgery on Cabrera Oct. 29 in Philadelphia.
Meyers also performed Justin Verlander's core muscle surgery Jan. 9.
"I think he gonna be ready to play," Cabrera said. "I think Dr. Meyers do a very good job about my surgery, about his surgery so I think we're gonna be ready 100 percent to play."
After Prince Fielder was traded to the Texas Rangers for Ian Kinsler, the Tigers decided Cabrera would return to first base and Nick Castellanos would be given every opportunity to play third base.
On Tuesday morning, Cabrera was at first base, taking ground balls along with Jordan Lennerton, who played first base at Triple-A Toledo last season.
"Nice, nice feeling," Cabrera said. "I feel relaxed, trying to pick some balls over there, trying to help our pitching to have good defense behind them, try to get better."
Cabrera has been in Detroit since 2008 so he understands and embraces the high expectations for the Tigers.
"I like it," Cabrera said. "When expectations are high, that means we got a great ball club. We still gotta go out there and play. I think we don't know what's gonna happen on the field so I think the first we can do is stay healthy. If we stay healthy, I think we can do a lot of things on the field."
The one thing they can't do on the field is refer to Ausmus as sir.
"I have gotten a few sirs," Ausmus said. "I've corrected them. Don't call me sir. I'm not that much older than they are."
Cabrera said he's calling Ausmus "Brad."
Verlander used to call former manager Jim Leyland "Skip" so he said that's who he thinks of when he says "Skip."
It's different for Cabrera.
"I never call Skip Skip," Cabrera said. "I never use that word. I'm not gonna have any issues with that. I called (Leyland) some nicknames."
Cabrera said he would hold off on coming up with a nickname for Ausmus. The two will have to get to know each other a little better for that.
---