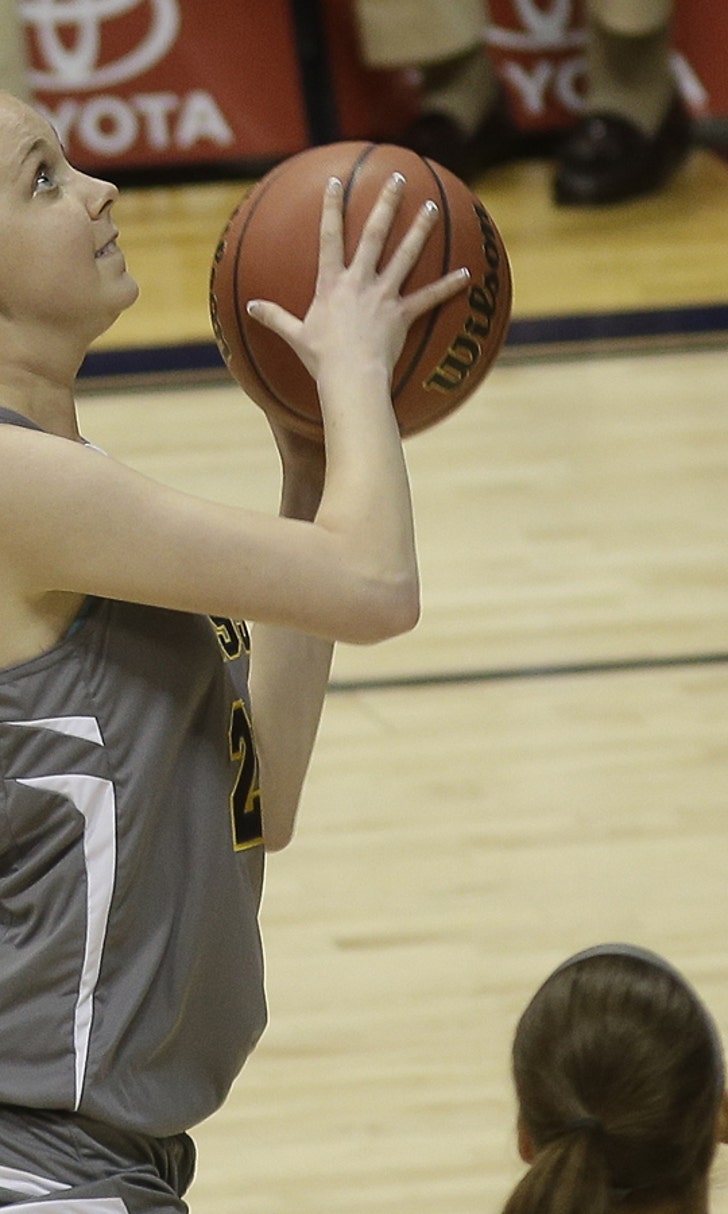 Lauren Hill scores in her second collegiate game
BY foxsports • November 22, 2014
As Lauren Hill said after her first college game, "'One Last Game' that's kinda scary, Don't we have a game next week? I don't want it to be my last game and I don't plan on it being my last game."
Well, Hill was right, her game against Hiram college wasn't her last game, she played again Friday against Bethany College.
Originally Hill was planning to sit out Mount Saint Joseph's second game of the season after traveling from Indiana to Ohio, but according to Cleveland.com, coach Dan Benjamin said Hill kept asking to make an appearance late in the game.
"We weren't sure what she was going to do. She hasn't practiced in two weeks and I was nervous about putting her in and her getting hurt. But she was on the bench saying, 'Coach, I'm starting to fade. I'm draining,' and I said I'm putting her in. My staff was like, 'No we're in this game.' I said, 'I don't care. It's not about the game.' It was one of the toughest decisions I've ever made."
Down by 14 with 8:06 left in the game, Benjamin made the sub.
Hill took the ball down low in the post, and scored the third basket of her collegiate career.
And once again, she scored with her right hand (which has been weaker due to her battle with Diffuse Intrinsic Pontine Glioma).
Another perfect Layup 4 Lauren.
Although MSJ went on to lose the game 69-64, Hill's layup sparked a run down the stretch.
Following the game, Hill returned home to Lawrenceburg where her high school officially retired her #22 jersey. The mayor then presented Hill with a key to the city and declared it 'Lauren Hill Week' according to FOX 19.
Follow on Twitter @hank_green5
---