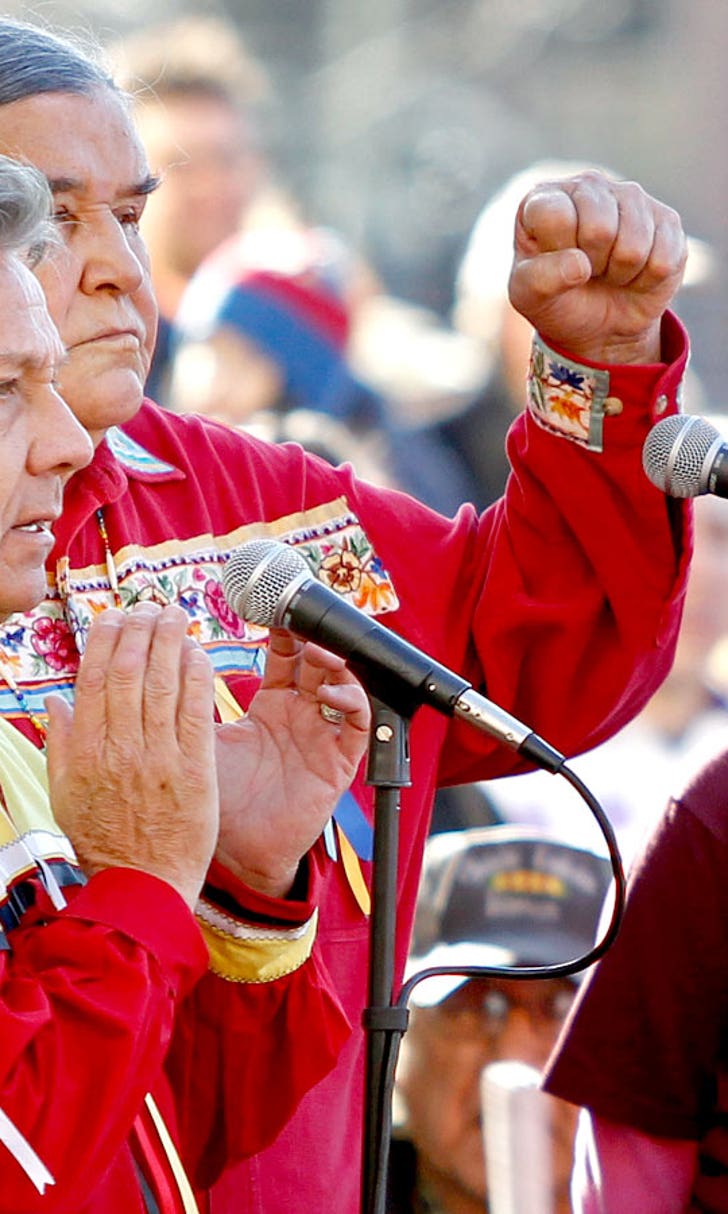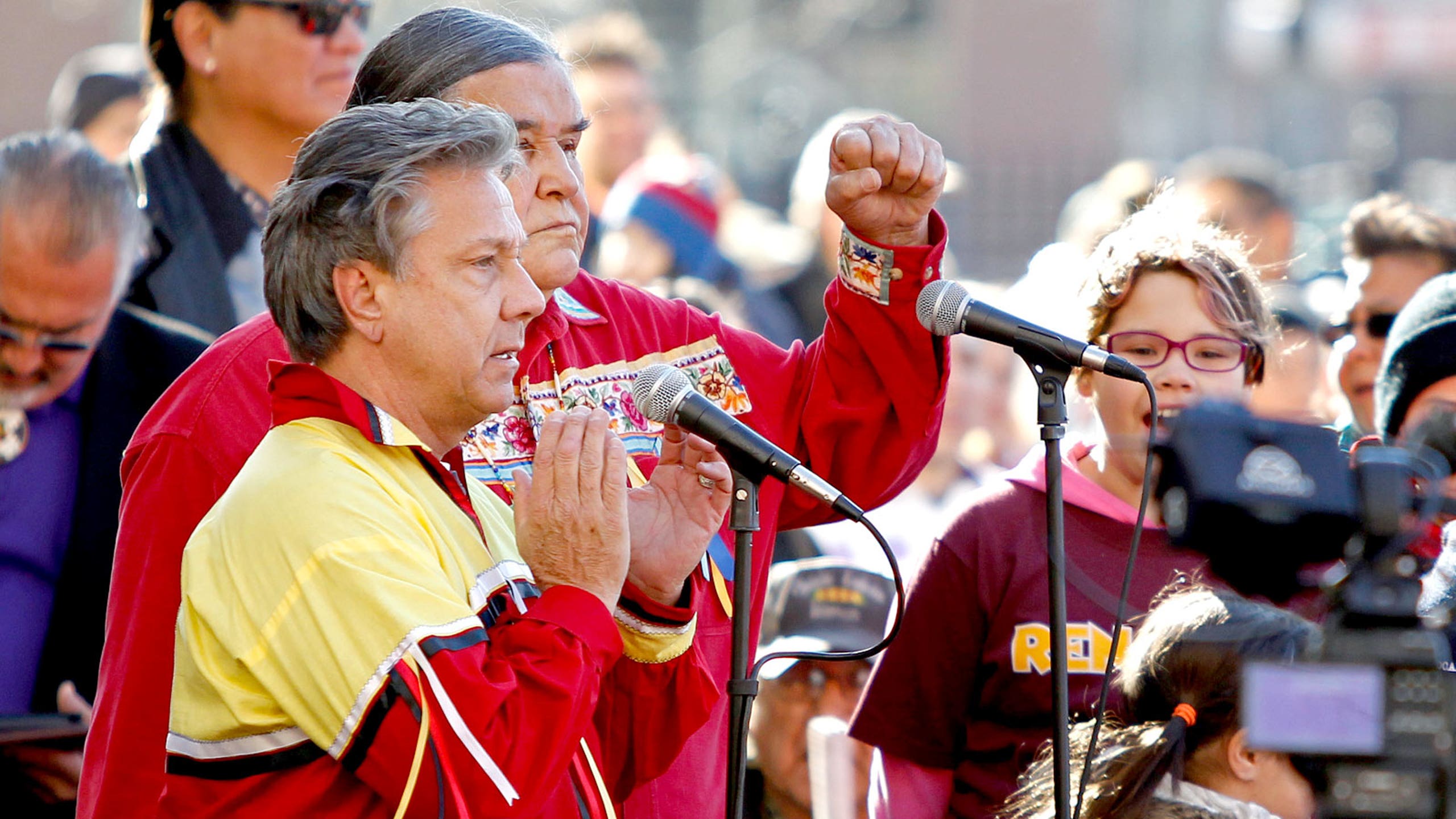 Large crowd protests Redskins name outside TCF Bank Stadium
BY Sid Saraf • November 2, 2014
Thousands of people gathered outside TCF Bank Stadium on Sunday to protest the Washington Redskins' team name.
The protest took place as the Redskins were preparing for a road game against the Minnesota Vikings. The Vikings are using TCF Bank Stadium -- located on the University of Minnesota campus -- while their new stadium is being developed.
The Minneapolis Star-Tribune reported that 3,000 people were outside the stadium, which was built with a $10 million contribution from the Shakopee Mdewakanton Community, by around 10:30 a.m. local time.
"Our society changes because of people marching, because of people standing up," said protester Allene Ross.
"On Tuesday, the Hennepin County Board passed a resolution calling for the Washington franchise to change its nickname to one 'that is not racist and derogatory,'" McLaughlin said.
"Last week, the city of Minneapolis said it lacked the legal standing to forbid the team from using the nickname when it comes to town. The University of Minnesota has stated its own objections to the nickname but said it is limited by its contract with the Vikings, who are playing at TCF Bank Stadium while their new stadium is being built."
It hasn't been an easy day for the Redskins, as one team bus crashed into another on their way to the stadium. No injuries were reported.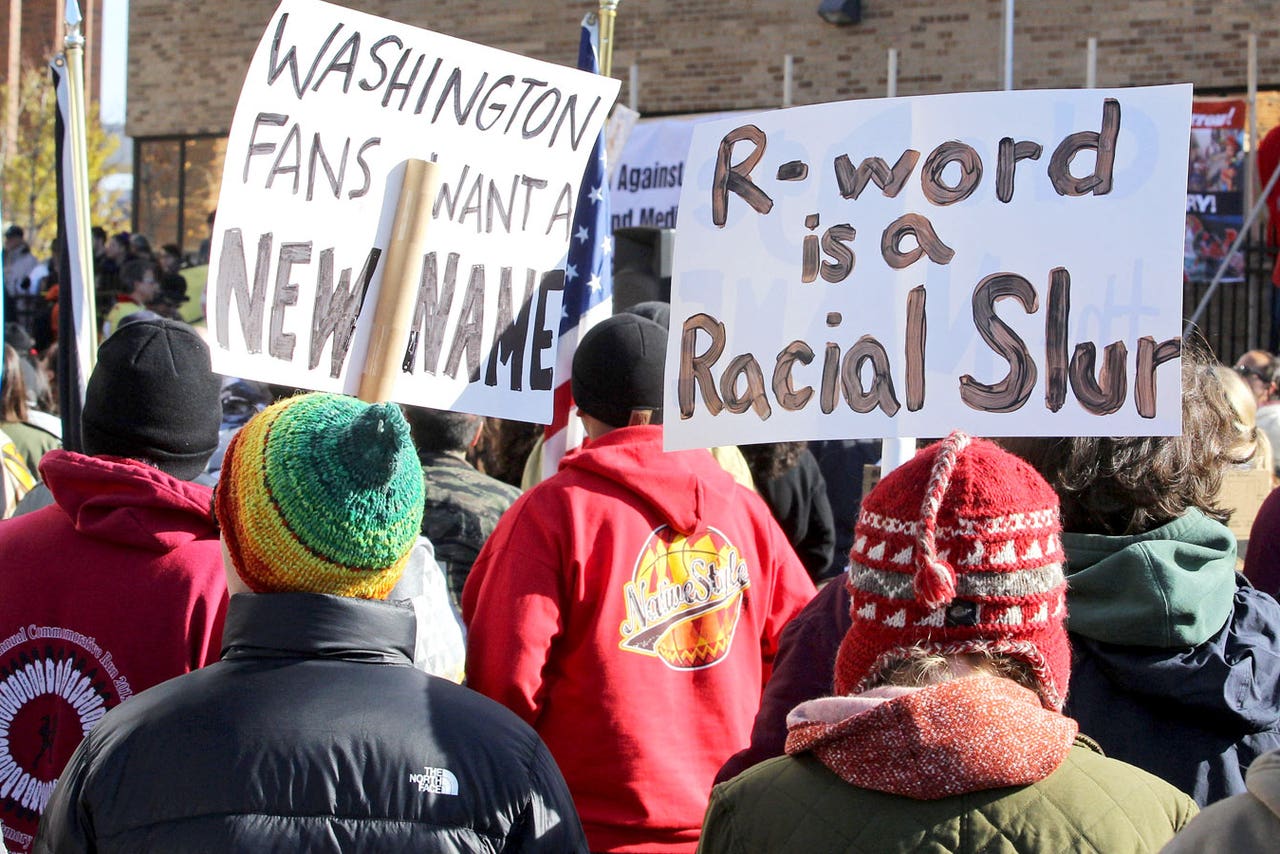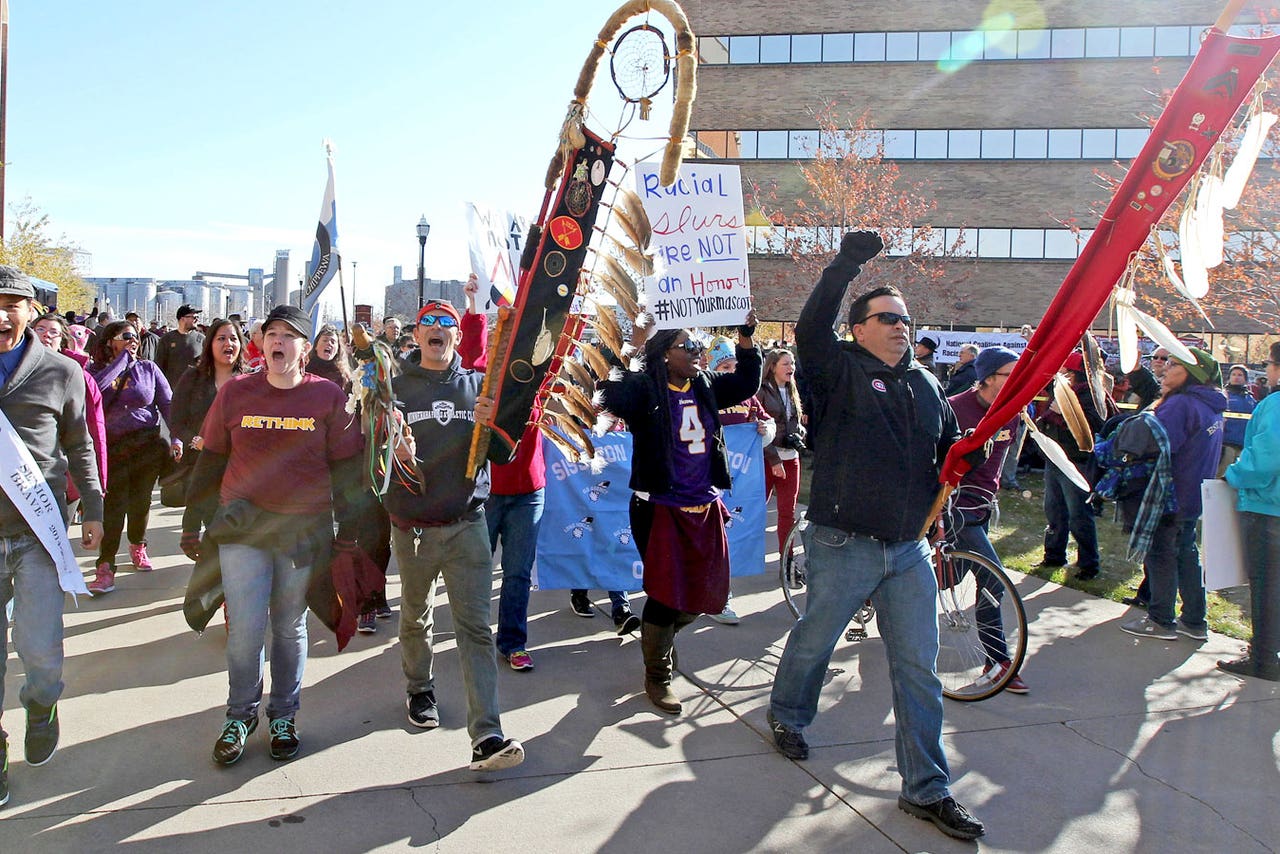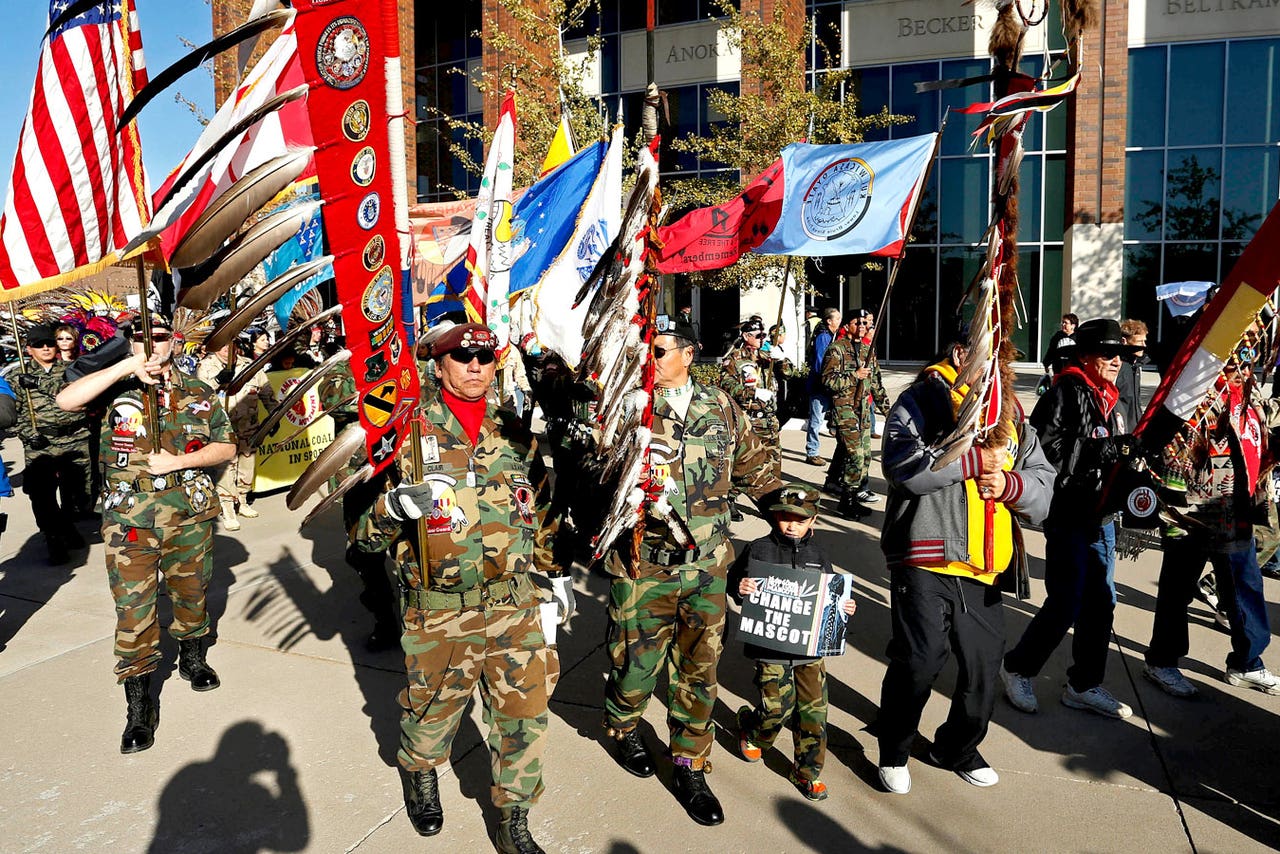 ---
---