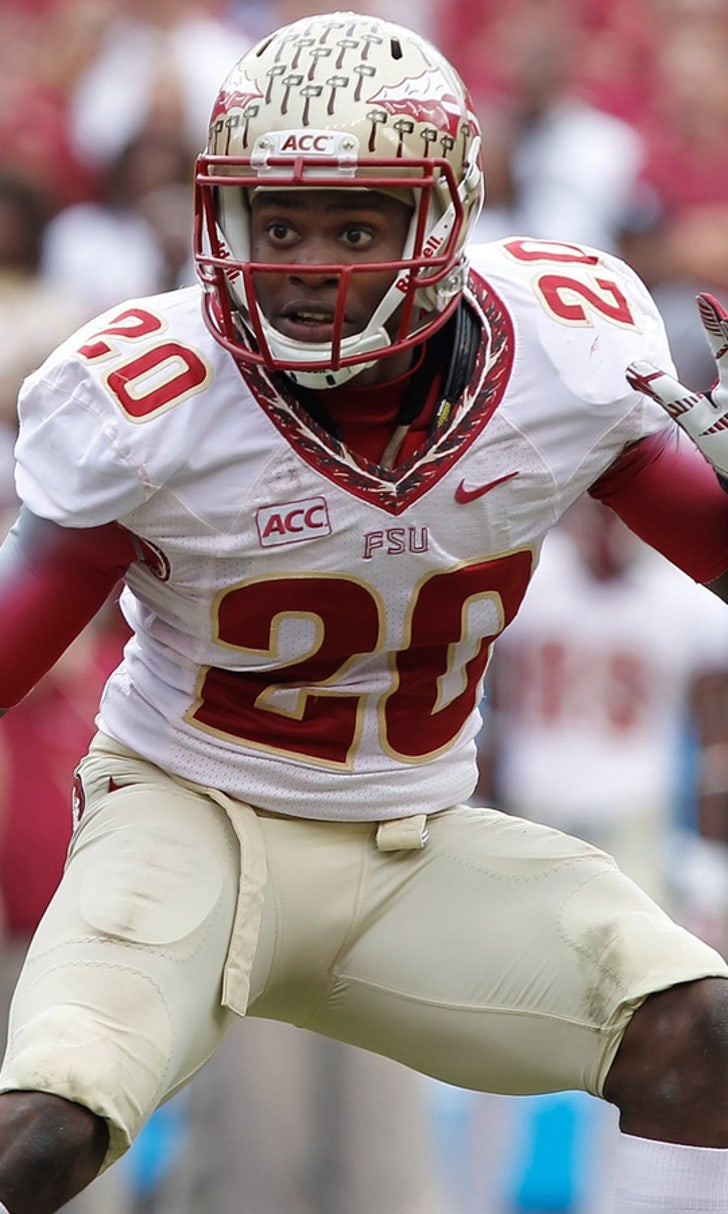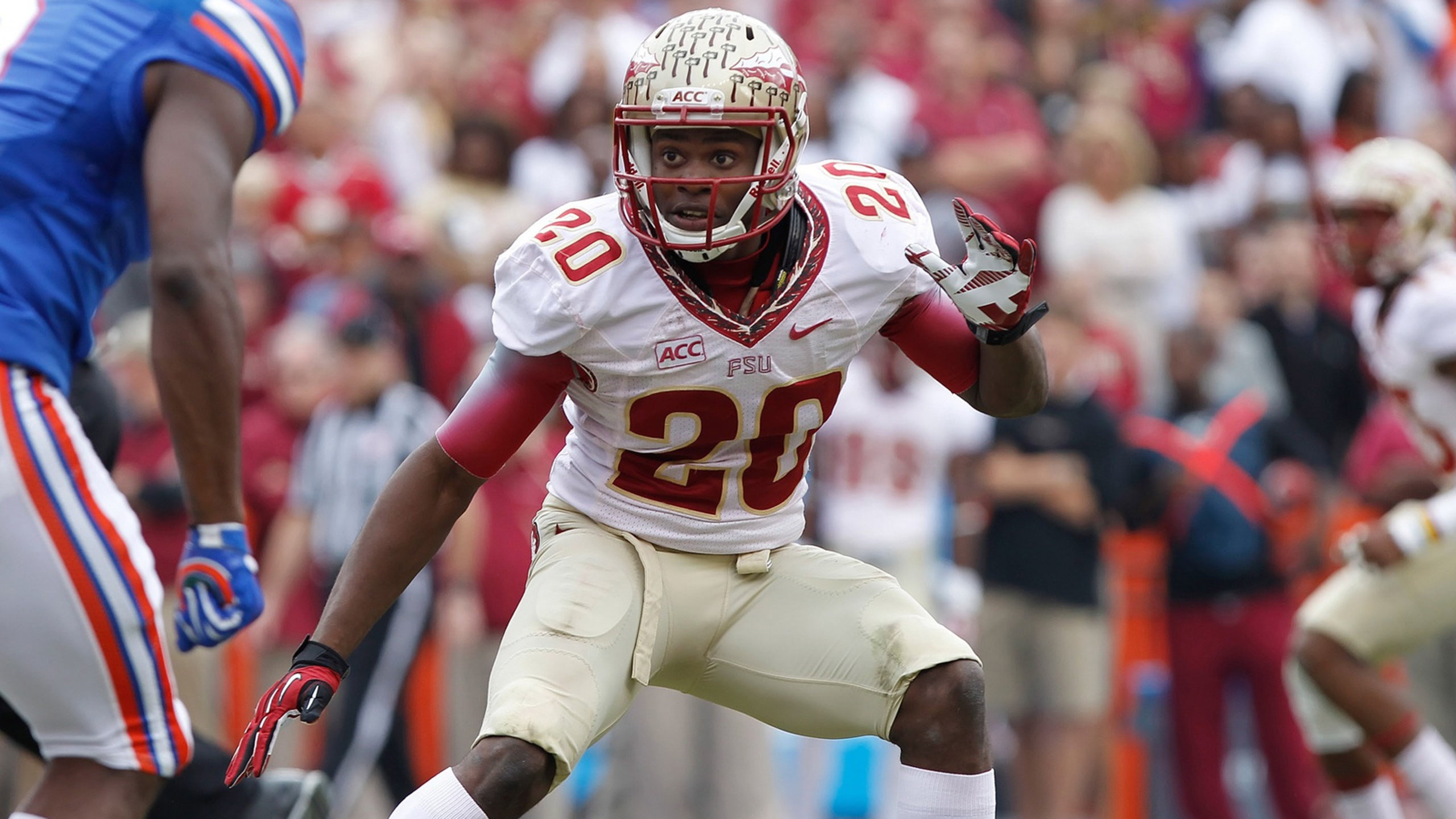 Lamarcus Joyner's draft stock rising after senior season
BY foxsports • February 21, 2014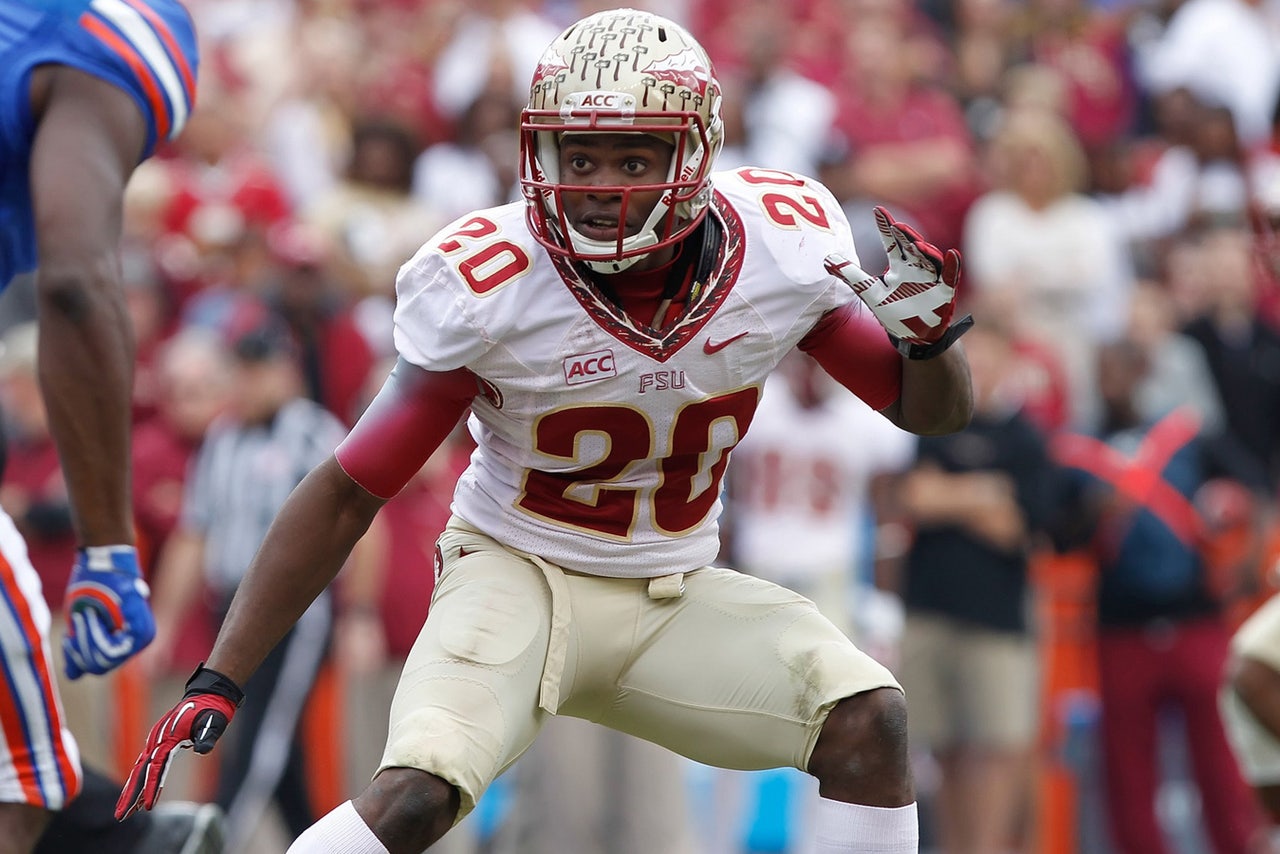 Lamarcus Joyner already understood the value of returning for his senior season. He was able to be a leader and help Florida State win a national title.
And now he's seeing his draft stock rise, too.
NFL Network draft analyst Mike Mayock said he considers Joyner the No. 3 safety in the draft and sees him as a late pick in the first round. Mayock compares Joyner to former LSU star Tyrann Mattieu in terms of on-field abilities.
''I think he's a little bit like Tyrann Mattieu in that he was a corner in college,'' Mayock said. ''But I think he's going to have to kick inside and either be a safety or a nickel or both. He's an explosive kid.''
Joyner debated the options in January 2013 and opted to return to Florida State. He joked that he would always be 5-foot-8, but he wanted to move from safety to corner to showcase his versatility for NFL teams.
He was a unanimous All-American as a senior, recording 69 tackles and two interceptions along with a team-leading 5.5 sacks.
Joyner is one of three former Seminoles that are projected as first-round picks. Mayock considers defensive tackle Timmy Jernigan a top-15 pick, and he thinks wide receiver Kelvin Benjamin will be snapped up in the first 20 picks.
They are part of a group of nine former Florida State players that will be participating in the NFL combine, which begins on Saturday and concludes on Tuesday in Indianapolis. Linebackers Christian Jones and Telvin Smith, safety Terrence Brooks, center Bryan Stork, and running backs Devonta Freeman and James Wilder will also participate.
Jernigan had a breakout junior season in 2013, making 63 tackles and 4.5 sacks despite often being double-teamed.
''I think Jernigan can step in and be special early,'' Mayock said.
Benjamin, at 6-foot-5, is ''€œtoday'€™s flavor in the NFL.'' He'€™s tall, fast and has improved dramatically at going up and grabbing the jump-ball passes. Benjamin caught 54 passes for 1,011 yards and had 15 touchdowns as a redshirt sophomore in 2013.
Mayock views Benjamin as the No. 4 receiver prospect behind Clemson's Sammy Watkins, Southern Cal's Marqise Lee and Texas A&M's Mike Evans. But Mayock thinks all of them will be selected in the first 20-25 picks on May 8, the first day of the three-day, seven-round draft.
''It's the best wide receiver draft I've seen in years,'' Mayock said.
Two juniors that entered the draft early are Freeman and Wilder. Freeman ran for 1,016 yards and had 14 touchdowns in 2013, becoming Florida State's first 1,000-yard rusher since Warrick Dunn in 1996. And Wilder had 563 rushing yards and eight touchdowns.
Mayock thinks Freeman is a likely third-round pick and Wilder will go in the fourth or fifth round.
''I think Freeman is really interesting,'' Mayock said. ''Burst, acceleration, tough kid. Make you miss, but still get you North and South.''
Mayock also thinks that linebacker Jones helped his draft stock by moving up at midseason to a rush end position. Jones showed his ability to pressure quarterbacks but also contain tailbacks that tried to run off tackle.
''Today's NFL, anytime you can show some edge rush ability it's going to push you up a little higher in the draft,'' Mayock said. ''And I think his versatility will be a plus.''
Mayock rates Stork as the No. 4 center in the draft.
You can follow Bob Ferrante on Twitter @bobferrante or email him at bobferrante17@gmail.com.
---