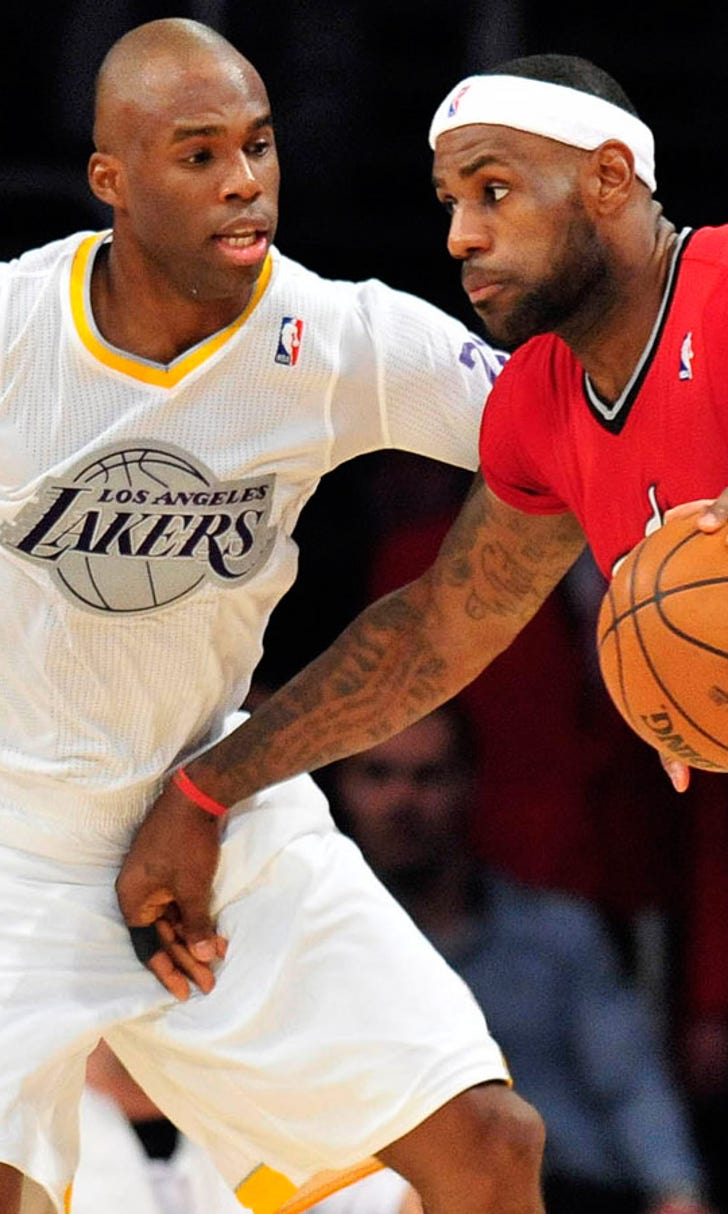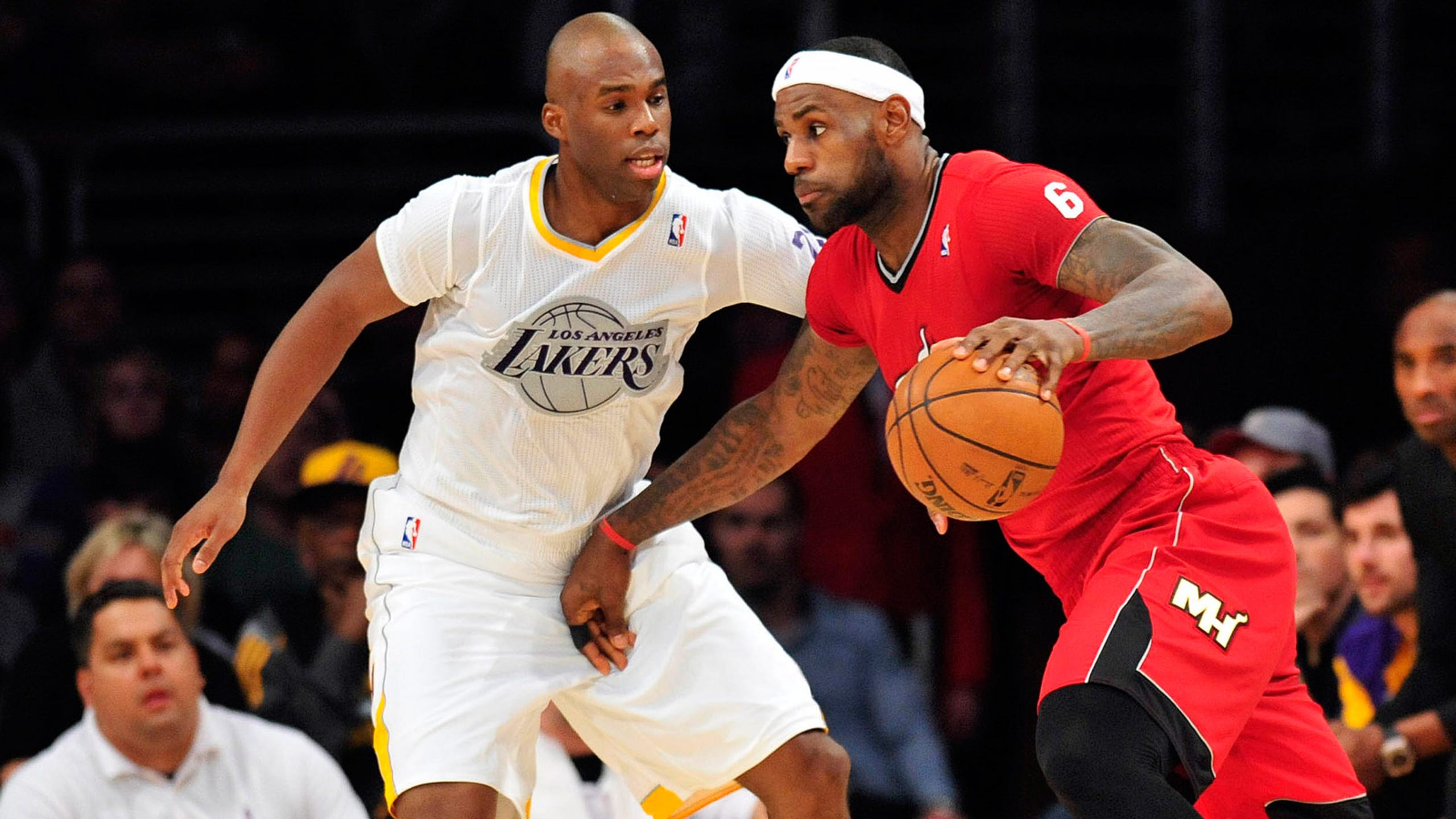 Lakers at Heat game preview
BY foxsports • January 22, 2014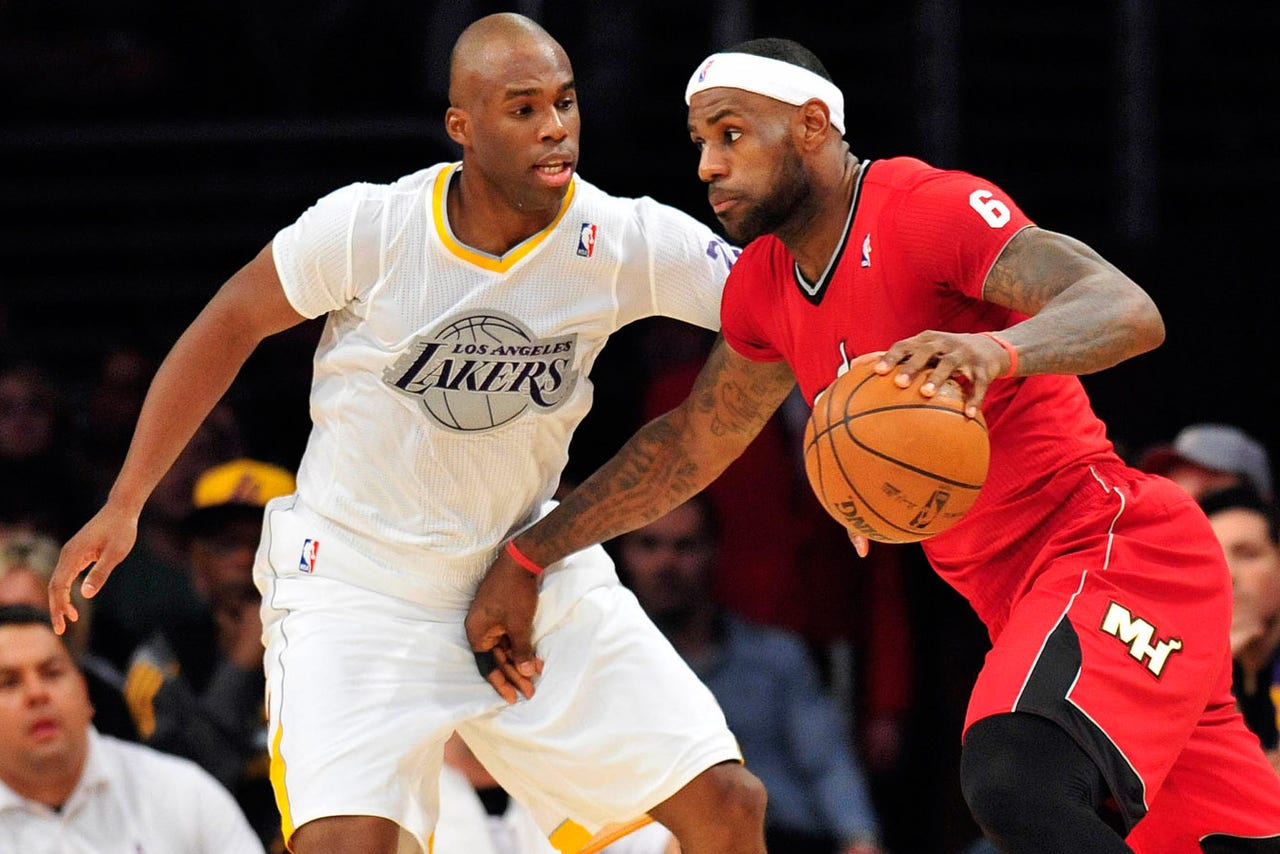 Game time: 8 p.m.
TV: TNT
After a disappointing road trip, LeBron James and the Miami Heat got back on track behind a stifling defensive performance.
Defending their end of the court has made a world of difference for the back-to-back NBA champions.
The Heat try to continue their recent domination of the struggling Los Angeles Lakers as these teams meet Thursday night in Miami.
The Heat (30-12) had surrendered 103.8 points per game during a 2-4 trek before clamping down in Tuesday's 93-86 win over Boston. Miami held the Celtics to 39.3 percent shooting and finished the game on a 9-0 run after trailing 86-84 with 3:08 left.
"Even if it wasn't perfect, the possessions meant something to us, mistakes meant something to us," coach Erik Spoelstra told the NBA's official website. "It starts with that type of pride in our defense."
The Heat are giving up 98.5 points per game, higher than their marks of 92.5 in 2011-12 and 95.0 last season. Miami is 25-1 when holding teams to fewer than 100.
"It's the only way we're going to be able to win games, if we defend," James said.
James led the way with 29 points against the Celtics, 11 of which came in the fourth quarter. Chris Bosh added 16 on 7-of-10 shooting for Miami, which was without Dwyane Wade (knees) for the third consecutive game. Miami is 6-6 when Wade sits out.
"It's difficult doing what we do," Bosh said. "But that's why we're the champs, to do the difficult thing again and get the job done. Tonight was a good start. We just have to build off of it."
The Heat would appear to have a good chance to do that against the Lakers (16-26). Miami has taken three straight and seven of eight in the series after pulling out a 101-95 victory at Los Angeles on Christmas Day.
Bosh and Wade scored 23 points apiece as the Heat shot 51.3 percent and held a 58-26 edge in the paint.
After this contest, Miami faces San Antonio and Oklahoma City to conclude a four-game homestand.
"It's a good test for us. The Lakers are a really good team, too. They're just in an unbelievable conference," James said. "Obviously we know what the Spurs and OKC are all about. We're looking forward to playing against these three teams, but it starts with the Lakers, and then we go from there."
Los Angeles, in the midst of a season-high seven-game road trip, had posted back-to-back wins before suffering a 102-100 overtime loss to Chicago on Monday. The Lakers are 3-13 in their last 16, giving up the winning layup as time expired in OT.
"It's heartbreaking," said guard Nick Young, who had a season-high 31 points off the bench. "We felt like we were competing and was in it. That's all we can ask for."
Pau Gasol stayed hot with 20 points and season bests of 19 boards and five blocks. He has averaged 22.0 points and 12.4 boards while shooting 53.0 percent over a five-game stretch.
Despite Gasol's efforts, the Lakers continue to stumble with Kobe Bryant and Steve Nash sidelined.
"It just makes it harder," coach Mike D'Antoni said. "The biggest thing is how to finish games off because you know where you're going if they're on the floor. You've got to figure that out."
Los Angeles is also missing point guards Steve Blake and Jordan Farmar, as well as swingman Xavier Henry. Kendall Marshall has provided a boost, though, averaging an NBA-best 11.8 assists in 10 games this month.
Gasol has managed 12.0 points per contest in his last three against the Heat.
---