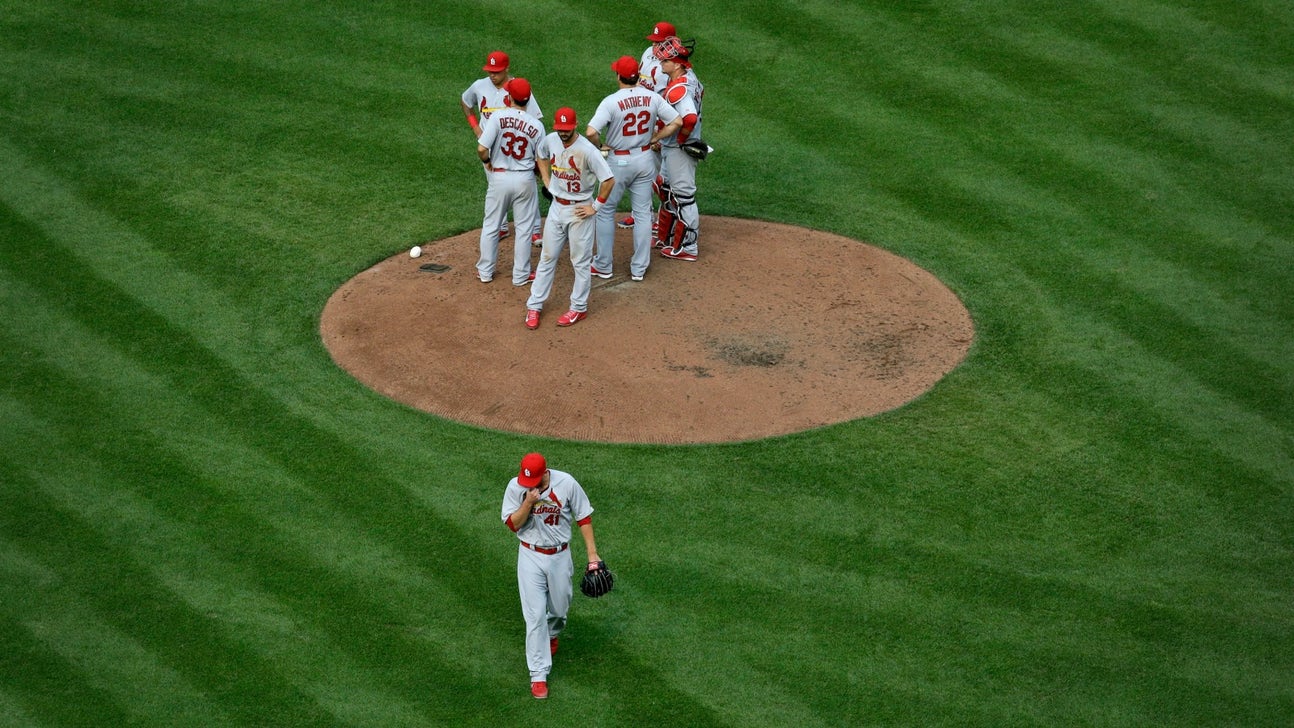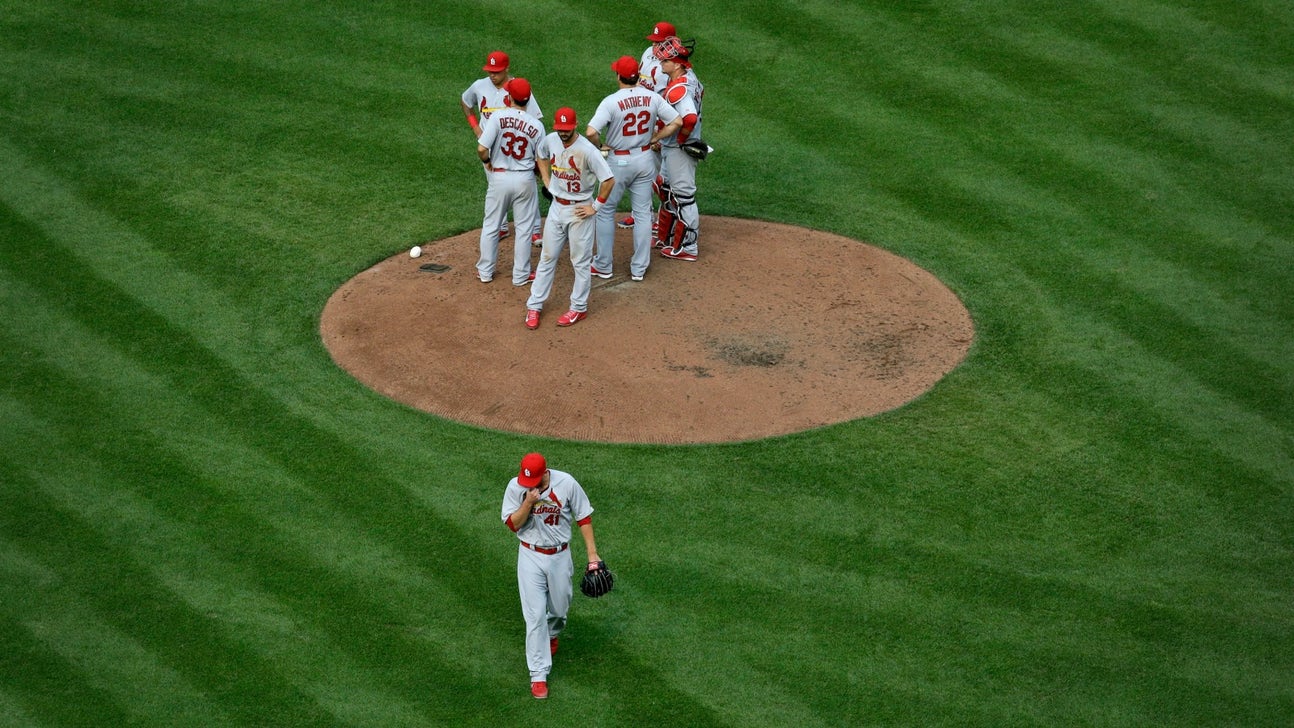 Lackey lacks control in Cardinals' 10-3 loss to Baltimore
Published
Aug. 9, 2014 7:22 p.m. ET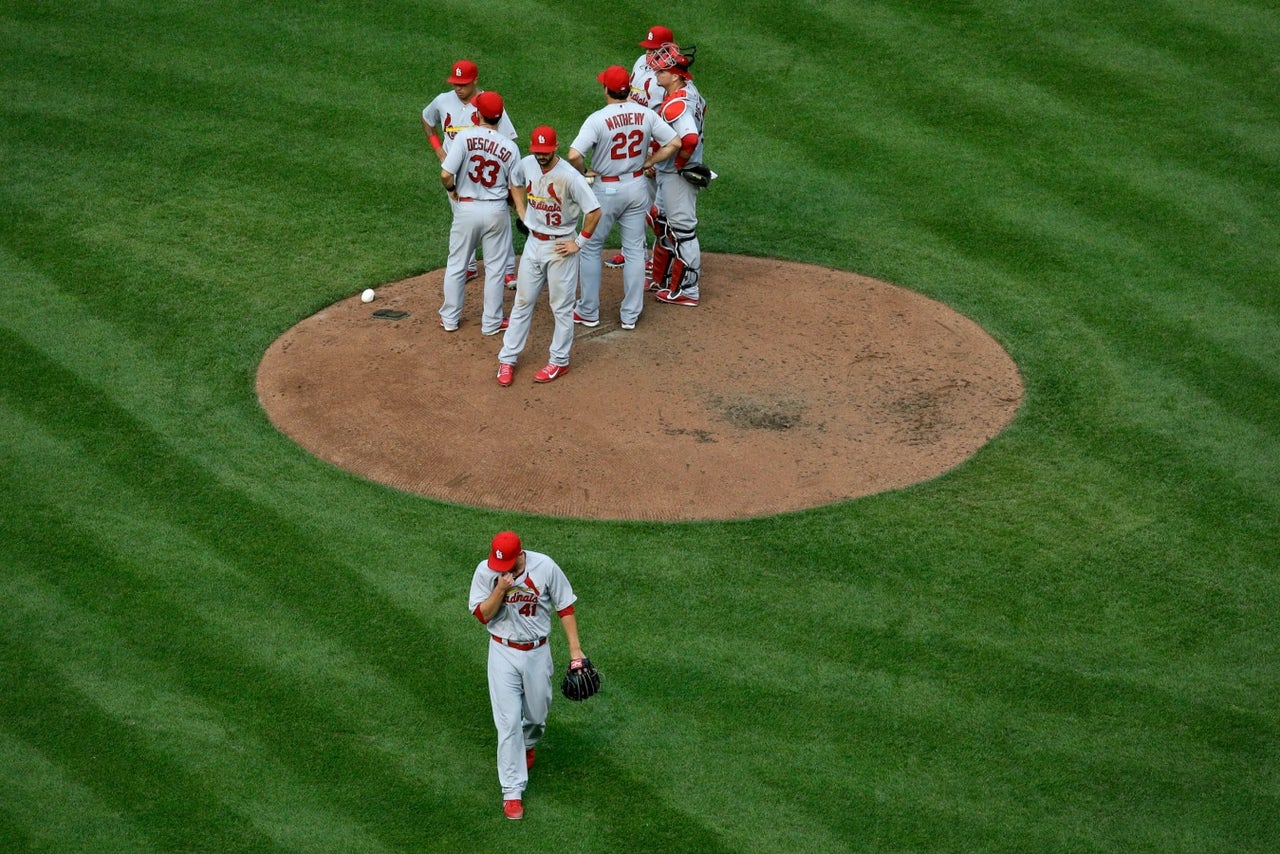 BALTIMORE -- The Cardinals have received a first-hand look this weekend at the best power-hitting team in baseball.
Fortunately for St. Louis, this is the only series during the regular season in which they will face the Baltimore Orioles.
Caleb Joseph homered in his fifth consecutive game, Nelson Cruz hit his 30th and Delmon Young also went deep as the Orioles beat John Lackey and the Cardinals 10-3 Saturday.
All three home runs came with a man on against Lackey (1-1), making his second start since coming from Boston in a July 31 trade. The right-hander gave up nine runs and 13 hits in five-plus innings to fall to 14-8 lifetime against Baltimore.
The Orioles have hit nine homers in winning the first two games of the three-game set by a collective 22-5 score. Baltimore has captured seven straight series and leads the AL East by six games, its largest margin since September 1997.
"Obviously, they are a hot team right now," Lackey said. "You got to give them a lot of credit. They're swinging the bats well. Hits were falling in. A couple of them were hit real hard and they went out of the yard."
Baltimore leads the majors with 147 homers and has connected in eight straight games. Over the last two days, the Orioles have gotten home runs from eight different players.
"This is a team that is swinging the bat well," Cardinals manager Mike Matheny said. "When you have some confidence in the entire lineup, it doesn't matter who is pitching. It's just another one of those days. I don't think there have been many times this year when we said, 'It's one of those days,' two days in a row. They just kept swinging."
Jon Jay homered and had two RBIs and Jhonny Peralta hit two doubles for the Cardinals, now 7-12 in interleague play.
"I'm OK with not having more American League starts," Lackey said.
Watch the Cardinals Live pregame and postgame shows before and after every St. Louis Cardinals game on FOX Sports Midwest.
Especially at Camden Yards.
"They have a great lineup," Lackey said. "You have to give them credit. They got some great hitters. It's a good place to hit. For the most part, I got my butt kicked."
Joseph, a rookie, had three homers in first 48 games before his recent power surge. The club record for homers in successive games is six, by Reggie Jackson and Chris Davis.
"Maybe seven, eight months ago I was thinking about hanging it up," Joseph said. "Every day in the big leagues is such a blessing, and especially to be on this team with this group of guys and to be in first place."
Ubaldo Jimenez (4-8) returned from a stint on the disabled list with a sprained right ankle to earn his first win since May 8. He allowed three runs, six hits and three walks over six innings.
Jimenez, who signed a four-year, $50 million contract during the offseason, was 0-5 with a 10.55 ERA in day games and 1-6 at home.
An RBI double by Peralta gave St. Louis a 1-0 lead in the first, but Matt Holliday was thrown out while trying to score on the hit.
After Jay hit his second homer in 266 at-bats in the second, Baltimore went in front in the bottom half when Young doubled in a run and Joseph homered.
Cruz connected in the third after an infield hit by Adam Jones for a 5-2 lead. It was his first homer since July 25.
Young homered to cap a three-run fifth, and the Orioles chased Lackey in the sixth with three straight singles.
ON DECK
Cardinals: Lance Lynn (11-8) makes his team-high 24th start Sunday. He's got a 1.32 ERA in interleague play.
Orioles: Rookie Kevin Gausman (6-3) makes his first start against the Cardinals. The right-hander allowed one earned run in six innings at Washington on Monday.
ROSTER MOVE
The Orioles sent RHP Miguel Gonzalez to Triple-A Norfolk to make room for Jimenez. Gonzalez won't be there for long.
"Sometimes you've got to do what's right for the club," manager Buck Showalter said. "This guy has been solid for us for 2 1/2 years and will be again. He's one of the reasons we are where we are right now. He'll be back."
---