Stephen Piscotty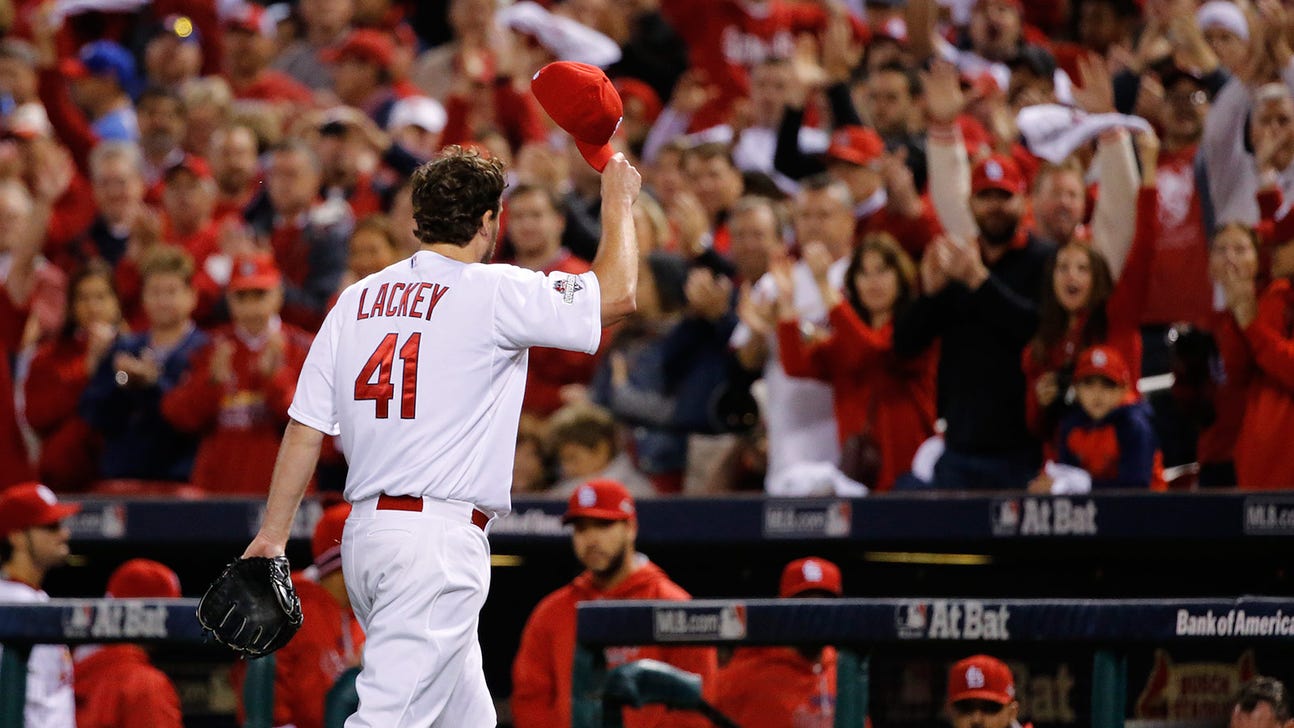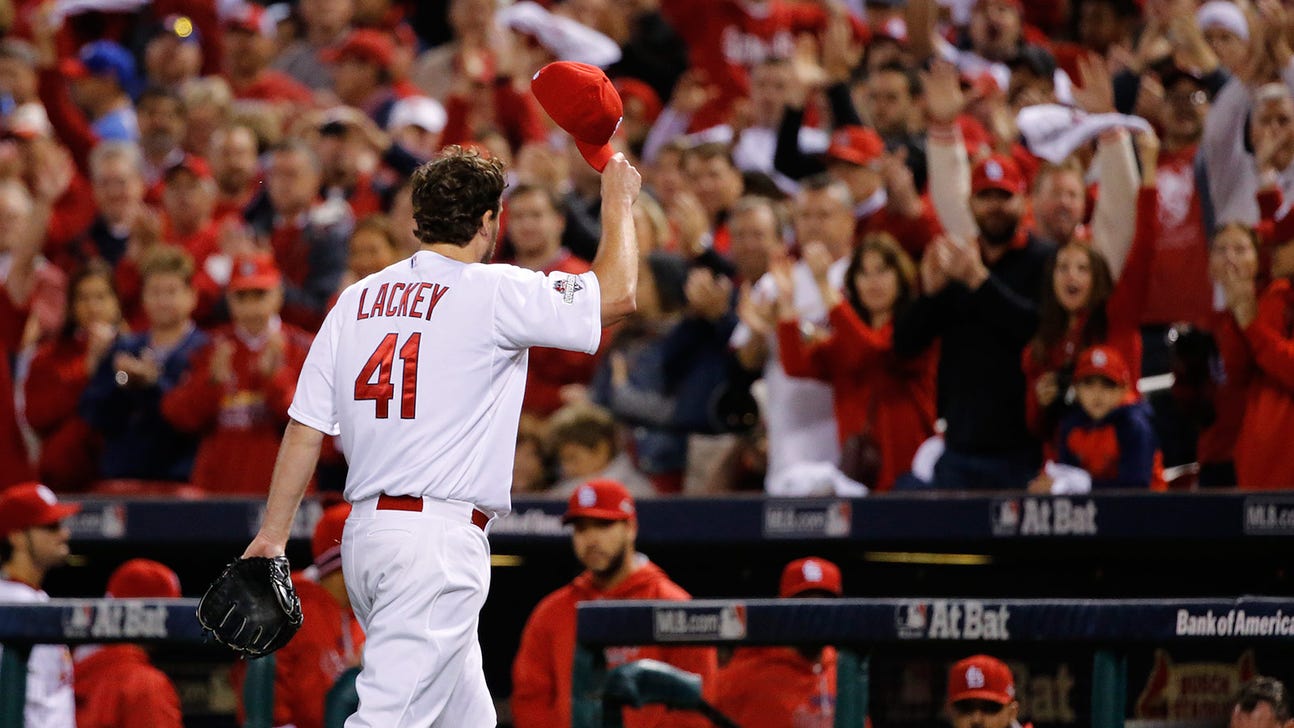 Stephen Piscotty
Lackey dominates as Cardinals blank Cubs 4-0 in opener
Published
Oct. 9, 2015 9:42 p.m. ET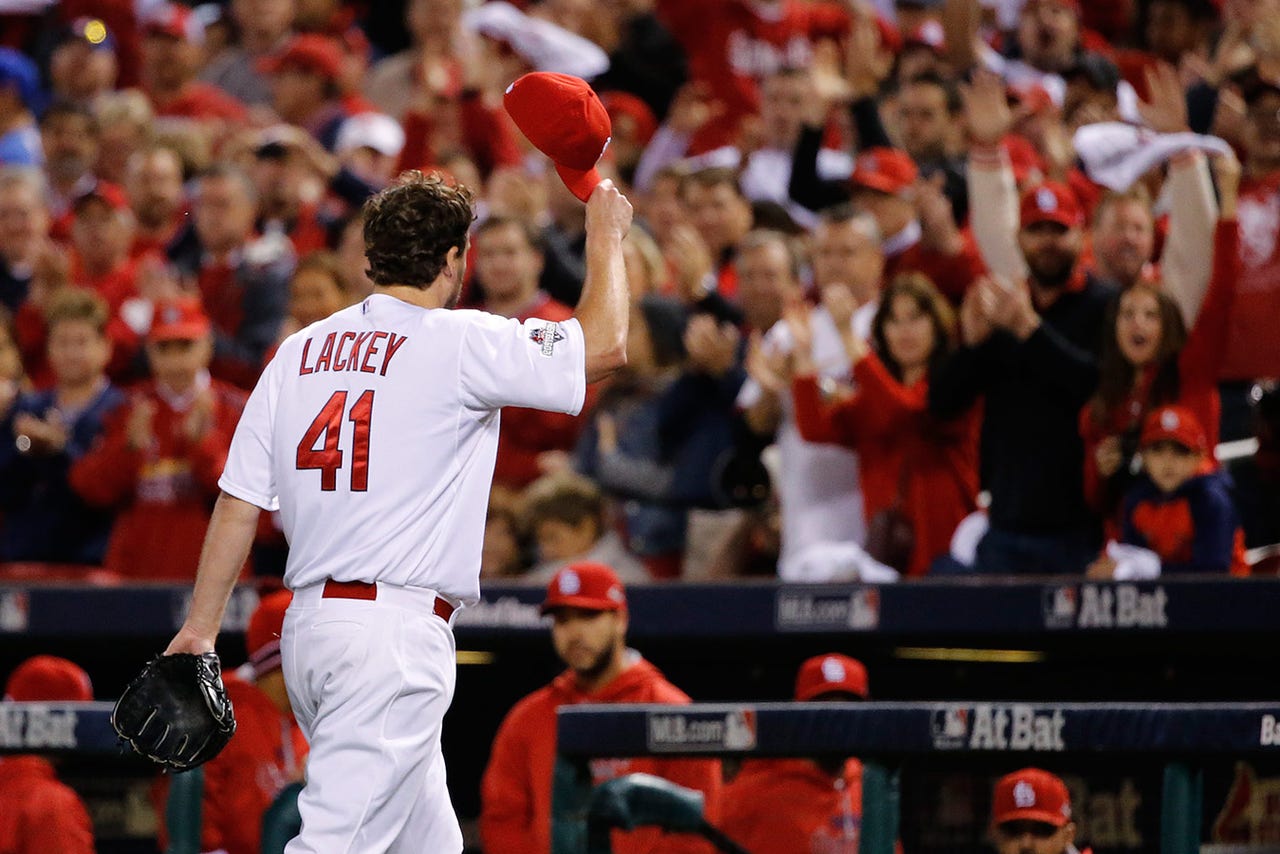 ST. LOUIS -- John Lackey lived up to his reputation as a pitcher who craves the ball in October, helping the St. Louis Cardinals cool off the upstart Chicago Cubs.
Lackey outpitched old teammate Jon Lester, allowing two hits into the eighth inning, and rookies Tommy Pham and Stephen Piscotty each homered late for the Cardinals in a 4-0 victory Friday night in the opener of their NL Division Series.
"Tonight was special, for sure," Lackey said. "The atmosphere was outstanding, the crowd was really into it, and I knew I'd have to pitch well."
He did it in front of a standing-room-only crowd of 47,830 -- the second largest at 10-year-old Busch Stadium -- with thousands of Cubs faithful mixed into the red throng for the first postseason game between the two longtime rivals.
"Incredible. I thought his fastball was about as good as we've seen. Period," manager Mike Matheny said. "Anything you wanted to do, he pretty much had it."
Yadier Molina did his part behind the plate, too, wearing a splint to protect a strained left thumb ligament that sidelined him since Sept. 20. He was 0 for 3 but seemingly had no issues.
"You can tell he's been anxious to get in there," Matheny said. "The way he moved behind the plate, the way he and John were working, he is so valuable to our club in so many ways."
Lackey protected a 1-0 lead by holding the Cubs hitless for five innings, getting help from Kris Bryant' double-play ball by to end the fourth. Addison Russell ended the suspense with a solid single up the middle to open the sixth and Kyle Schwarber's bunt hit leading off the seventh was the only other hit allowed by Lackey in 7 1/3 innings.
Kevin Siegrist struck out two to end the eighth, when it was still a one-run game. Trevor Rosenthal gave up a single and a walk but fanned three in finishing the three-hitter.
Game 2 of the best-of-five series is Saturday. The Cardinals turn to lefty Jaime Garcia (10-6), who made 20 starts coming off risky thoracic surgery. Kyle Hendricks (8-7) makes his postseason debut for the NL wild-card winners.
Matt Holliday had an RBI single in the first, giving St. Louis a lead after just three at-bats. Pinch-hitting, Pham homered off Lester with one out in the eighth to snap a string of 13 straight outs for the lefty. Piscotty had a two-run shot off Pedro Strop in the eighth.
The 36-year-old Lackey outdid Lester, with whom he formed a potent 1-2 punch on the 2013 Red Sox, the team that knocked off the Cardinals in the World Series.
"Lester did his thing as well," Lackey said. "A really fun game, and fun to be a part of."
Lackey is 3-0 with an 0.93 ERA in four starts against Chicago overall. Lester is 1-4, but he has a 2.79 ERA against St. Louis.
Including their wild-card victory at Pittsburgh, the Cubs had won nine in a row. They haven't scored since the fifth inning of that 4-0 victory, however.
Manager Joe Maddon interrupted the game briefly in the sixth, but said he'd just asked plate umpire Phil Cuzzi to have the ball replaced because it had been in the dirt.
"We could not get anything generated," Maddon said. "They've pitched really well all season; that's a big reason they won 100 games."
Lester, the Cubs' big offseason free-agent pickup, settled in for an impressive night after the first. Piscotty doubled with one out and scored on Holliday's single. Lester struck out nine and gave up three runs on five hits in 7 1/3 innings.
"Lack made really one more pitch than I did," Lester said. "I know, obviously, the grand total doesn't show that, but that's kind of the way I feel."
St. Louis finished three games ahead of the Cubs, who had the third-best record in the majors and are making their first postseason appearance since 2008. The Cardinals were outscored 12-0 the final three games at Atlanta after wrapping up their third straight NL Central title.
BIG PITCH
Reggie Sanders threw a strike to the plate on the ceremonial first pitch. Ten years ago, Sanders hit a grand slam off San Diego's Jake Peavy in the opener of the NLDS.
TRAINER'S ROOM
Cubs: OF Jorge Soler hasn't played much since coming back from a left oblique strain in mid-September, getting four starts the last 17 games, counting the Wild Card Game.
Cardinals: Matt Adams was left off the division series roster because he's still rounding into form following surgery for a torn quadriceps.
UP NEXT
Cardinals: Garcia has made a full recovery from thoracic outlet surgery that cost him much of the previous three seasons. "Every time I take that mound, basically take it as if it's your last time ever to pitch in a major league game," Garcia said. Garcia didn't face the Cubs in the regular season, but he's 2-1 with a 2.00 ERA in five career starts against them.
Cubs: Hendricks worked six scoreless innings each of his last two starts. He had a major-league high and franchise record 17 no-decisions. Matt Carpenter is 6 for 10 with a homer and three RBIs and Holliday is 6 for 12 with two homers and four RBIs against the right-hander, making his first postseason appearance.
---
---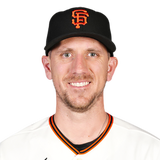 Get more from Stephen Piscotty
Follow your favorites to get information about games, news and more
---