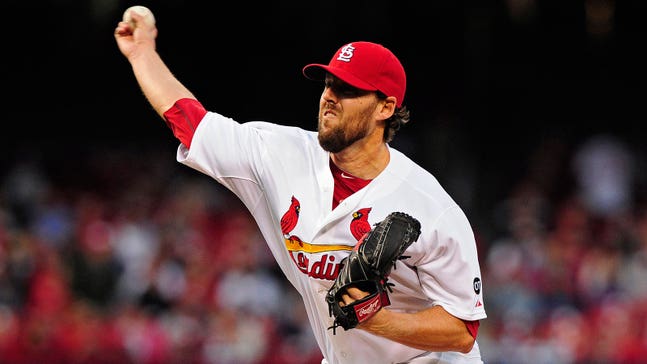 Lackey, Cardinals looking to end long homestand with series win over Cubs
Published
May. 7, 2015 1:24 a.m. EDT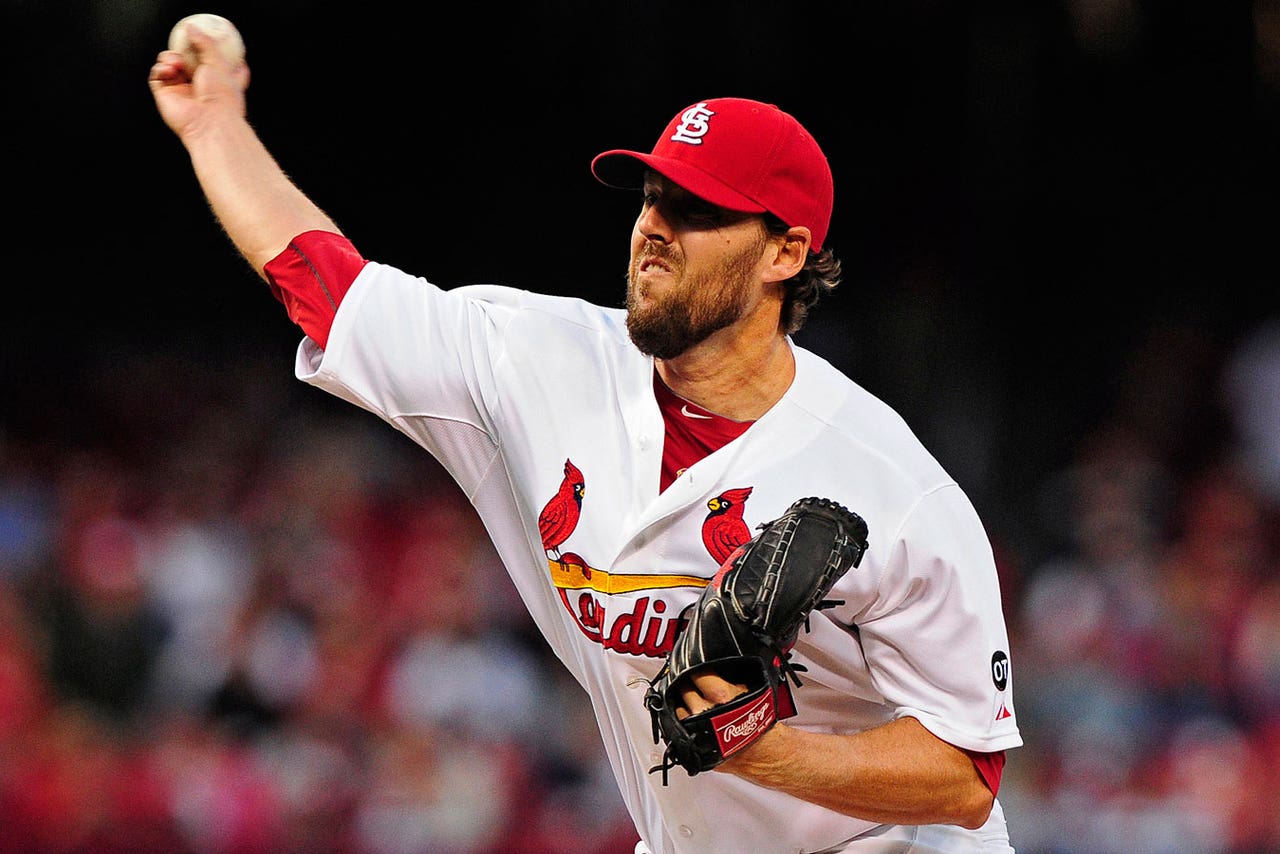 After blowing leads in each of the first two games in the series, the Chicago Cubs finally held off the rival St. Louis Cardinals.
Jake Arrieta will try to give the Cubs a split in this four-game set by adding to his dominance over the Cardinals on Thursday.
Expected to contend for a playoff spot after years of rebuilding, Chicago (14-12) showed that it still has some work to do to compete with the Cardinals (20-7) in the NL Central. St. Louis showcased the resilience that's led to back-to-back division titles in the first two games of this series.
The Cardinals rallied from an early five-run deficit in the opener and a three-run hole in a 7-4 victory Tuesday but fell just short of another comeback Wednesday, losing 6-5 with the tying run on third in the ninth.
"I just think this is who we are," manager Mike Matheny said. "We're just going to keep coming. Regardless of what's happened in recent games, just keep playing."
Anthony Rizzo homered for the third time in five games and added a two-run double for the Cubs, who ended the Cardinals' win streak at eight and kept them from adding to the best start in franchise history.
"It was huge for us to get that win," said third baseman Kris Bryant, who went 2 for 4 with an RBI.
Batting .291 with 19 runs in this series, the Cubs will next try to give Arrieta (3-2, 2.84 ERA) enough support for another win against St. Louis. The right-hander gave up three hits and three walks over seven innings while striking out seven in a 2-0 win April 8, improving to 3-0 with a 0.74 ERA in six starts versus the Cardinals.
Arrieta will attempt to bounce back from his least effective outing of the season. He gave up four runs in the first two innings Saturday against Milwaukee and didn't make it past the fifth for the first time in a 6-1 loss.
Arrieta, who had a 2.03 ERA in his first four starts, has held batters to a .171 average the first time through the lineup.
"I've got to come out better, that's really it," he told MLB's official website.
John Lackey (1-1, 3.69), meanwhile, is coming off one of his better outings but did not get a decision Saturday against Pittsburgh. He allowed one run in six innings as the Cardinals won 2-1 in 11.
Lackey is 1-1 with a 2.70 ERA in three starts against the Cubs. Chris Coghlan is 5 for 8 when facing the right-hander while Miguel Montero is 3 for 6 with two doubles.
Matt Adams has performed the best against Arrieta for the Cardinals, going 5 for 12. Matt Holliday, Matt Carpenter and Jon Jay are a combined 1 for 37 with 12 strikeouts.
The Cubs have lost 28 of 40 in St. Louis since the start of the 2011 season.
---