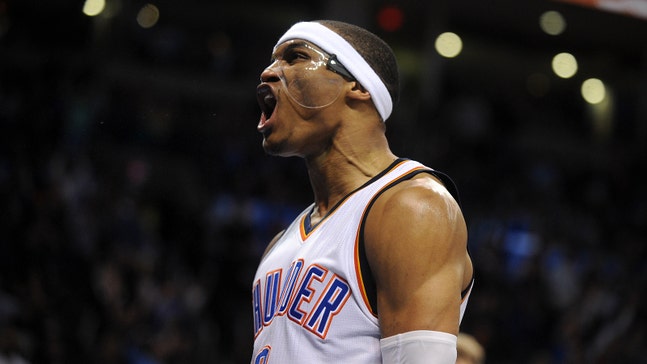 Lack of MVP votes will only fuel Russell Westbrook
Published
May. 5, 2015 5:17 p.m. ET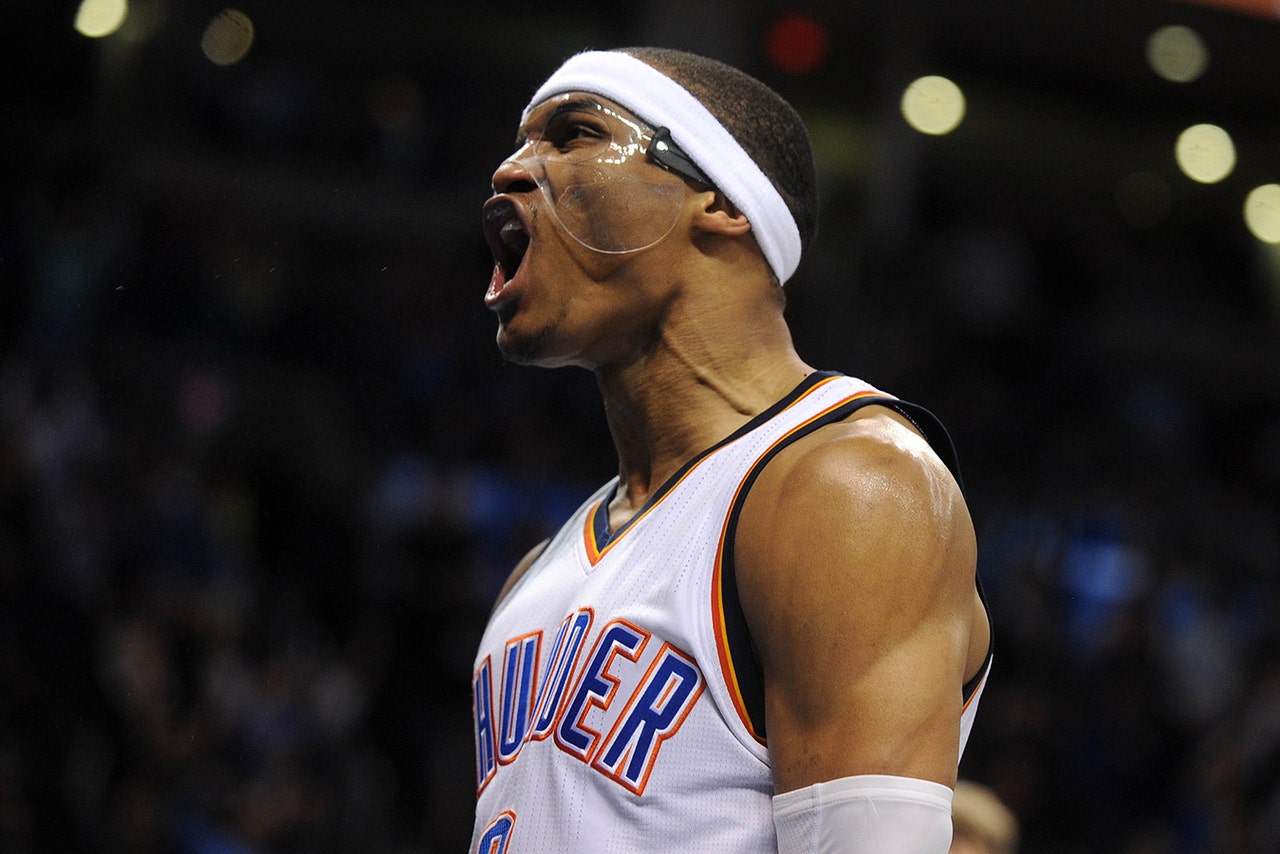 Russell Westbrook didn't receive a single first-place vote for NBA MVP.
And that just may be the best news the Thunder have had in a long time.
OK, so Westbrook wasn't going to win the MVP, that's fine. The Thunder didn't make the playoffs and the idea of handing over the league's top individual award to someone who's team didn't even make the postseason seems like it requires too much of a stretch.
But not a single first-place vote? No big deal to me. Like I said, Westbrook wasn't the best player in the league this year. But I have a good guess to who it does bother. A lot. 
Westbrook, himself. And to Westbrook, he probably will take the fact that he was fourth, without a lone first-place vote, like a punch to the kidney.
We can only hope. Angry Westbrook is the best kind of Westbrook, and coming up on a season which likely is the most-important, most-dynamic and carries more unknown than any other season in the franchise's short history, a Westbrook with a grudge is the best thing the Thunder could hope for.
Now, Westbrook isn't the only one who has something to prove heading into October. So many within the organization, starting with general manager Sam Presti, have more pressure on them than at any other time since coming to Oklahoma City, but unlike Presti or Kevin Durant or any other Thunder player or person associated with the club, no one imagines a chip on the shoulder more than Westbrook.
You see, Westbrook not getting the MVP is not a slight. Not in the least. Despite a season that got him mentioned alongside Michael Jordan and Oscar Robertson, Westbrook didn't deserve the MVP. He was a prolific scorer and carried the Thunder through a dark, dark season all the way to the final game before missing out on the playoffs. All that admirable, but not MVP admirable. Close, though.
Close enough that Westbrook will realize with a bit of good luck, instead of bad, he could make another run at it. Close enough that the lack of respect, as he likely imagines it, will push him into the fall with a renewed sense of urgency.
Durant will have his purpose, certainly. After only playing in 27 games this season, Durant will be quick to prove he's healthy and over a series of foot injuries. It will be fun to see what he does and if he's able to return to the form of scoring champ/MVP. 
Presti has his reasons, too. Firing a coach could be considered tinkering, considering Scott Brooks led the Thunder to three Western Conference Finals and a showing in the NBA Finals in the past four seasons. But Brooks is gone and Presti's hands are responsible for that and for the hiring of Billy Donovan, a college coach with no NBA experience. It will be interesting to see how Donovan and Presti get along and how Donovan relates to the professional player.
But none of that will be as interesting as watching Westbrook. 
Follow Andrew Gilman on Twitter: @andrewgilmanOK
MORE FROM FOX SPORTS SOUTHWEST: 
- Ranking NFL quarterback salaries
- Oldest player on every NBA team
- College football's highest paid coaches in 2014
- Highest paid player on every MLB roster
---