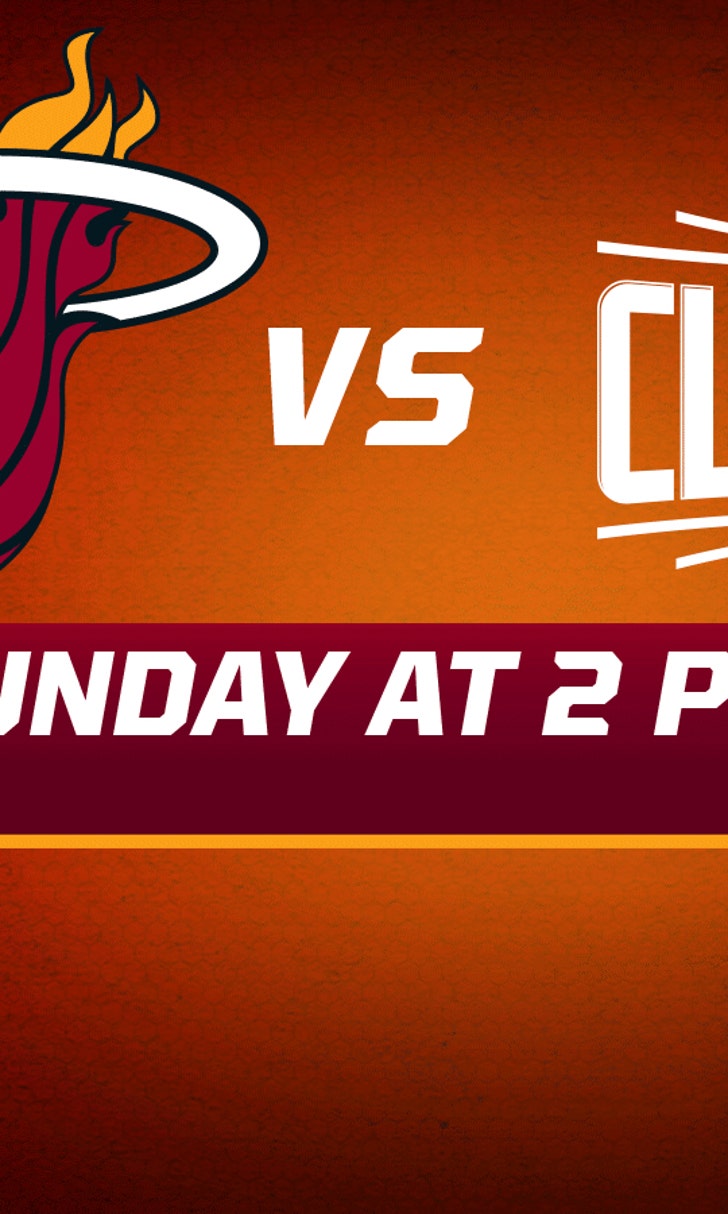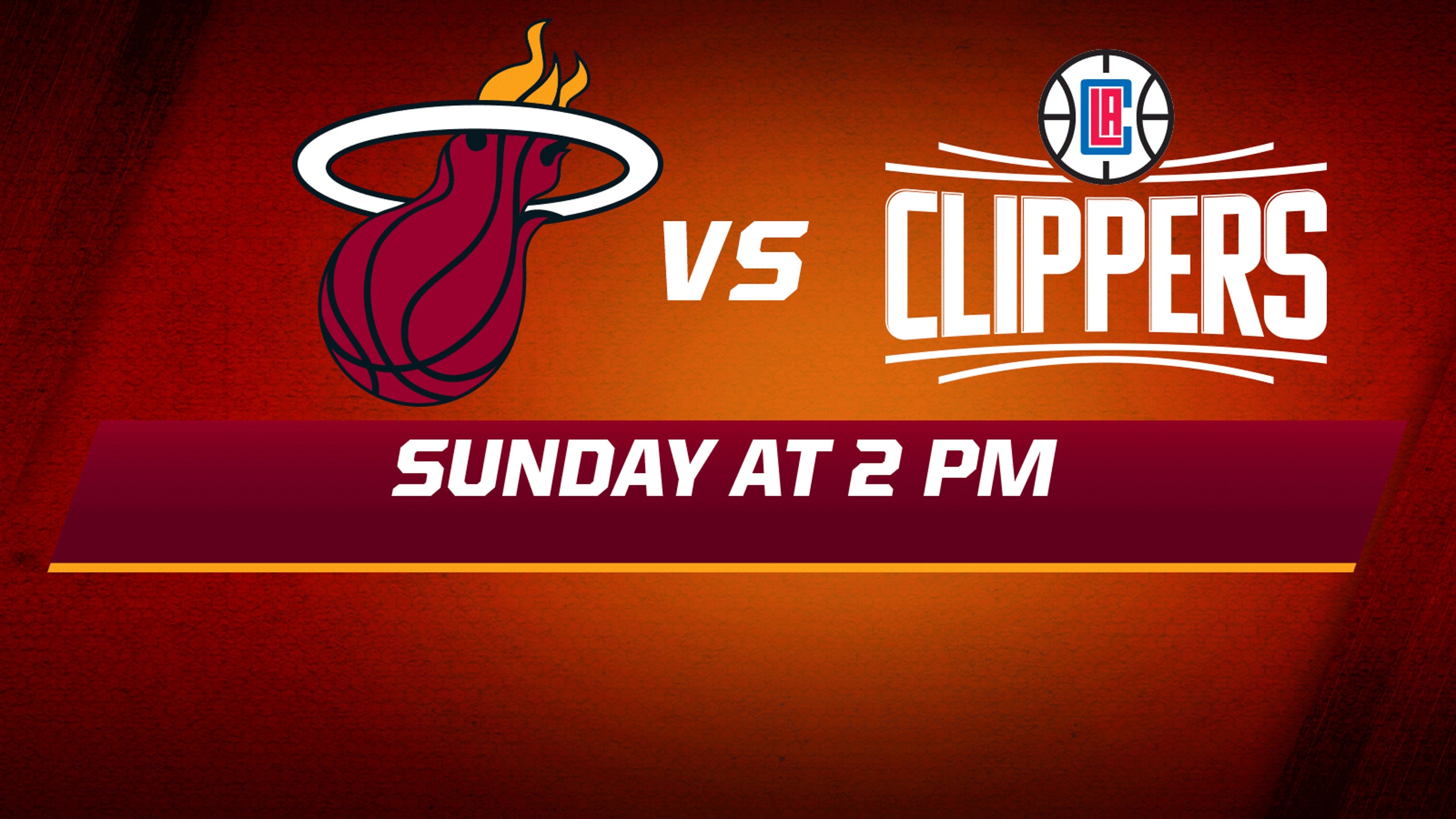 L.A. Clippers at Miami Heat game preview
BY foxsports • February 7, 2016
The Miami Heat's recent surge is about to get a pair of major tests prior to the All-Star break.
The Heat go for a seventh win in eight tries Sunday when they attempt to salvage a split of the season series with the Los Angeles Clippers.
Miami (29-22) is one-half game behind Atlanta for the Southeast Division lead with two left before the break -- one fewer than the Hawks.
Entering the layoff with some momentum will be tough since the Heat host Southwest-leading San Antonio on Tuesday after facing the Clippers (33-17).
Miami, though, has won six of seven games after beating Charlotte 98-95 on the road Friday. The Heat dominated the paint with a 64-32 scoring edge, and Hassan Whiteside had 10 points, 10 rebounds and 10 blocks for his fourth triple-double.
"It's obvious we're not like a big 3-point shooting team. We're going to beat guys up in the paint. That's our motto; 'A physical Miami Heat team,'" said Whiteside, whose average of 4.0 blocks is ahead of the 3.9 franchise record set by Alonzo Mourning in 1998-99.
Whiteside has totaled 33 points, 27 rebounds and five blocks during his last two meetings with the Clippers. However, his 10 points and 11 boards off the bench weren't enough in a 104-90 road defeat Jan. 13.
Los Angeles held a 42-32 scoring edge in the paint in that one even though DeAndre Jordan didn't play. Cole Aldrich had 19 points in 24 minutes in his place, while Dwyane Wade had seven turnovers - one less than the Clippers had as a team.
Wade has averaged 21.8 points over the past eight games while Chris Bosh has put up 20.3 per game. Bosh came three assists shy of a triple double against the Clippers last month, totaling 11 points and 12 boards.
That win was the last of Los Angeles' 10 straight and it's continued to play well without Blake Griffin by winning seven of its past 11. The Clippers never trailed Friday in a 107-93 victory at Orlando to open a four-game road trip.
While Chris Paul, J.J. Redick and Jamal Crawford combined for 61 points, reserve Lance Stephenson made all six of his shots and finished with 13 points in 19 minutes at power forward.
"Never in my wildest imagination did I see Lance Stephenson playing the four," coach Doc Rivers said. "We have found something. You can't guard him at the four. You can't put a four on him and every team that's tried to do that, it has been good for us."
Stephenson is averaging 4.5 points on the season, but he's getting 8.8 over the last four while going 15 of 19 from the field.
"I think I can help the team anywhere on the floor," Stephenson said. "I've been in an attack mode since I've been playing the four."
Paul has averaged 21.3 points and 11 assists over the past three games against the Heat.
---