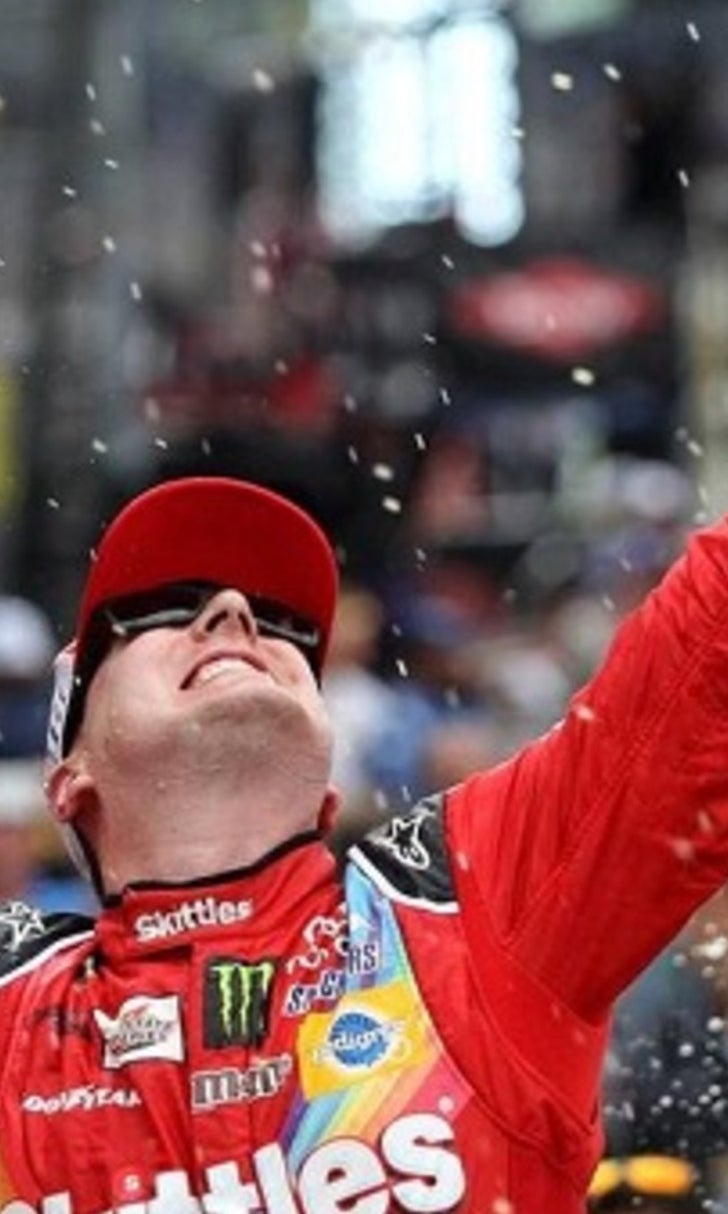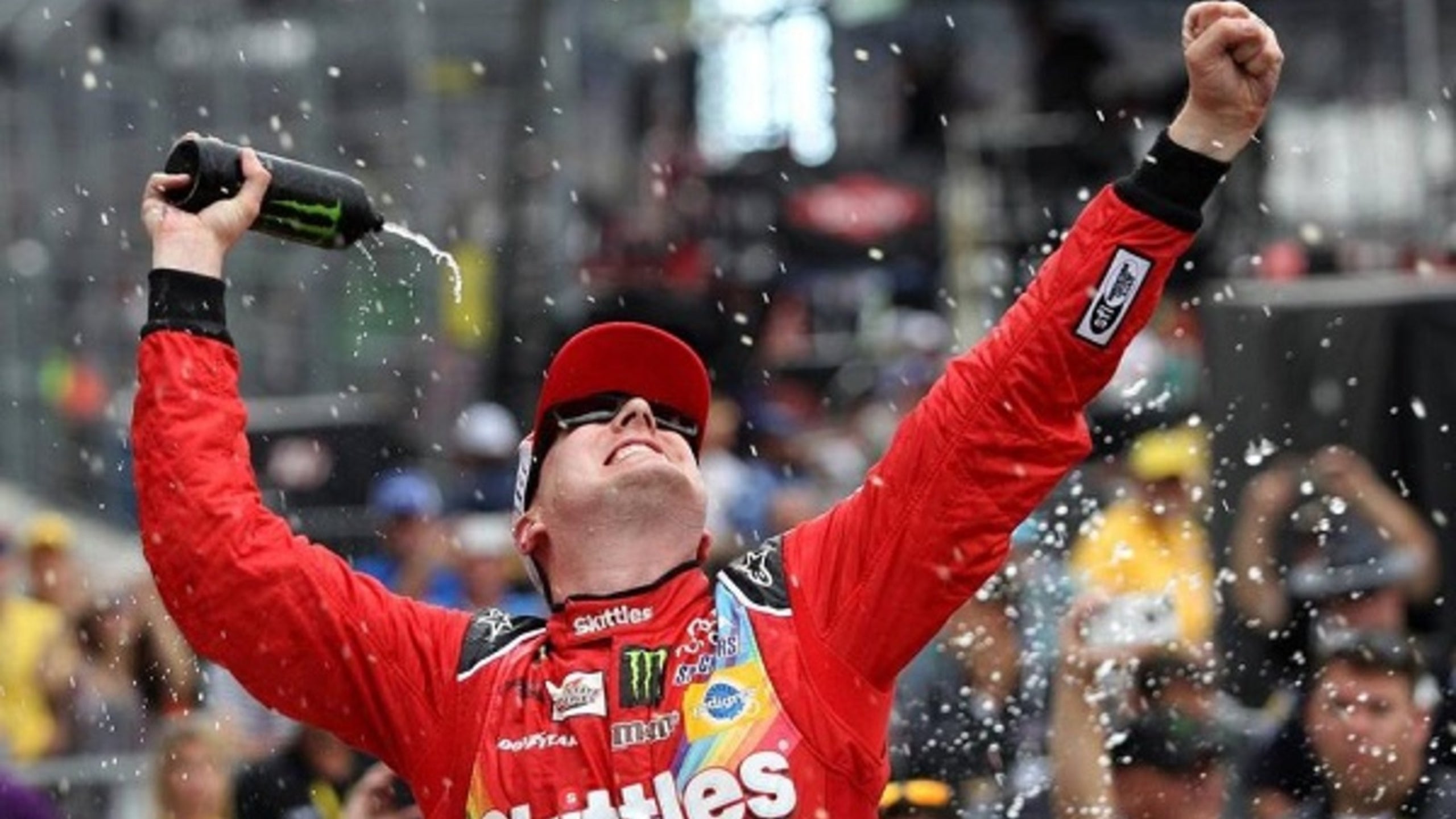 Kyle Busch continues historic run with Brickyard win
BY foxsports • July 26, 2015
By Jake Mosbach.
Before the NASCAR Sprint Cup Series converged on the historic Indianapolis Motor Speedway this weekend for the running of the Crown Royal 400 at the Brickyard, Kyle Busch owned a moderately successful track record at the famed 2.5-mile oval.  However, the 30 year-old Las Vegas native had never found victory lane at Indy in the Sprint Cup Series.  But a different Kyle Busch has emerged in 2015. "Moderately successful" Kyle Busch appears to be long gone at the moment.
Busch overtook Kevin Harvick on a green-white-checkered restart and defended a late charge from Joey Logano on Sunday to capture his first career victory at the Brickyard, and in the process earning his fourth win in the last five Sprint Cup Series races.  More importantly, however, the victory further inches the driver of the #18 Joe Gibbs Racing Toyota towards eligibility for the Chase for the Sprint Cup.  With six races remaining until the first Chase race, Busch now finds himself a mere 23 points out of the top-30, the benchmark set by NASCAR officials upon his return.  The win also ties Busch with Jimmie Johnson for the most wins so far in 2015 (4).
Harvick appeared to have a stranglehold on the field late in the race, but a series of late cautions turned out to be his demise.  He struggled to find immediate speed on the restarts and eventually earned a disappointing third-place result.  Harvick led four times for a dominant 75 laps.
What Busch has done since his return from the gruesome injury suffered at Daytona in February is absolutely remarkable.  It appears that his Chase eligibility is now not a matter of "if," but "when."  And that should truly frighten his soon-to-be Chase competitors.
Quick takeaways from the Crown Royal 400 at the Brickyard:
More from isportsweb.com:
---