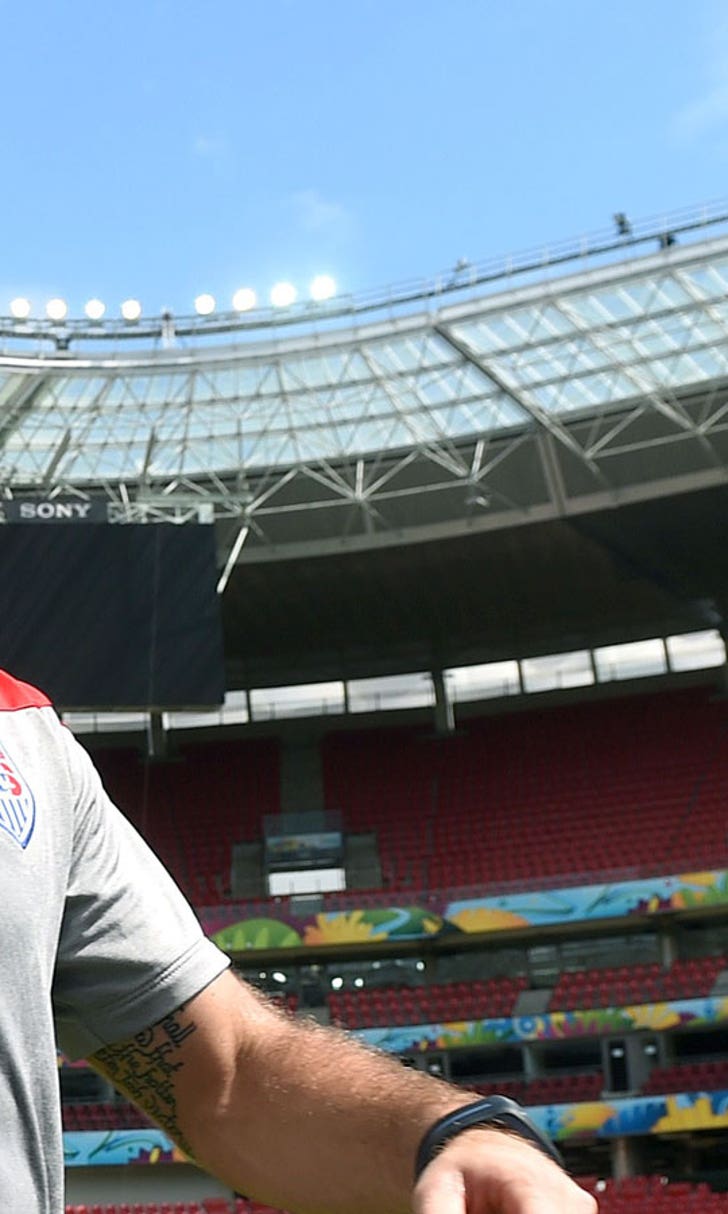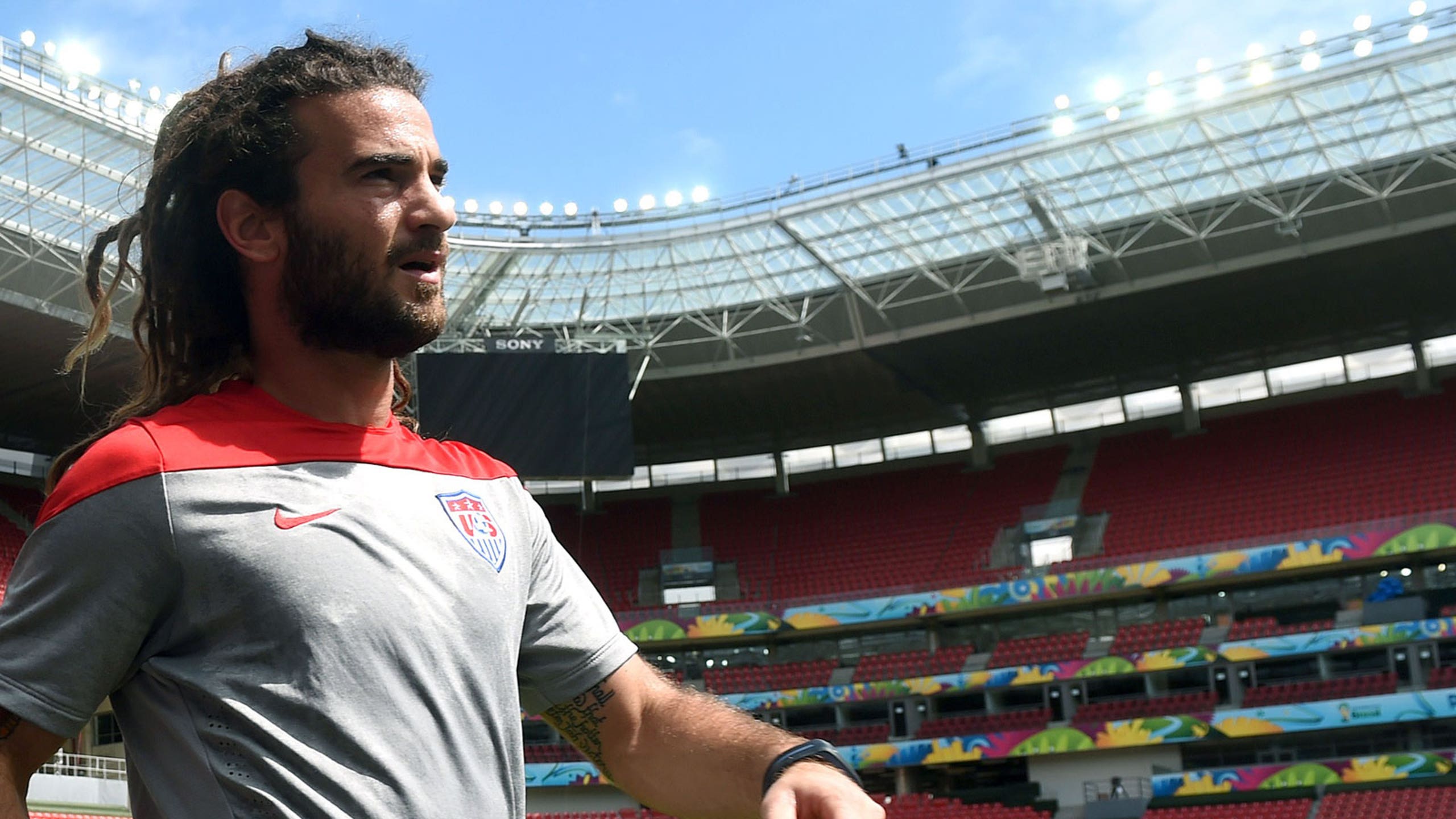 Kyle Beckerman reinforces utility of true holding player as USMNT evolves
BY Kyle McCarthy • November 17, 2014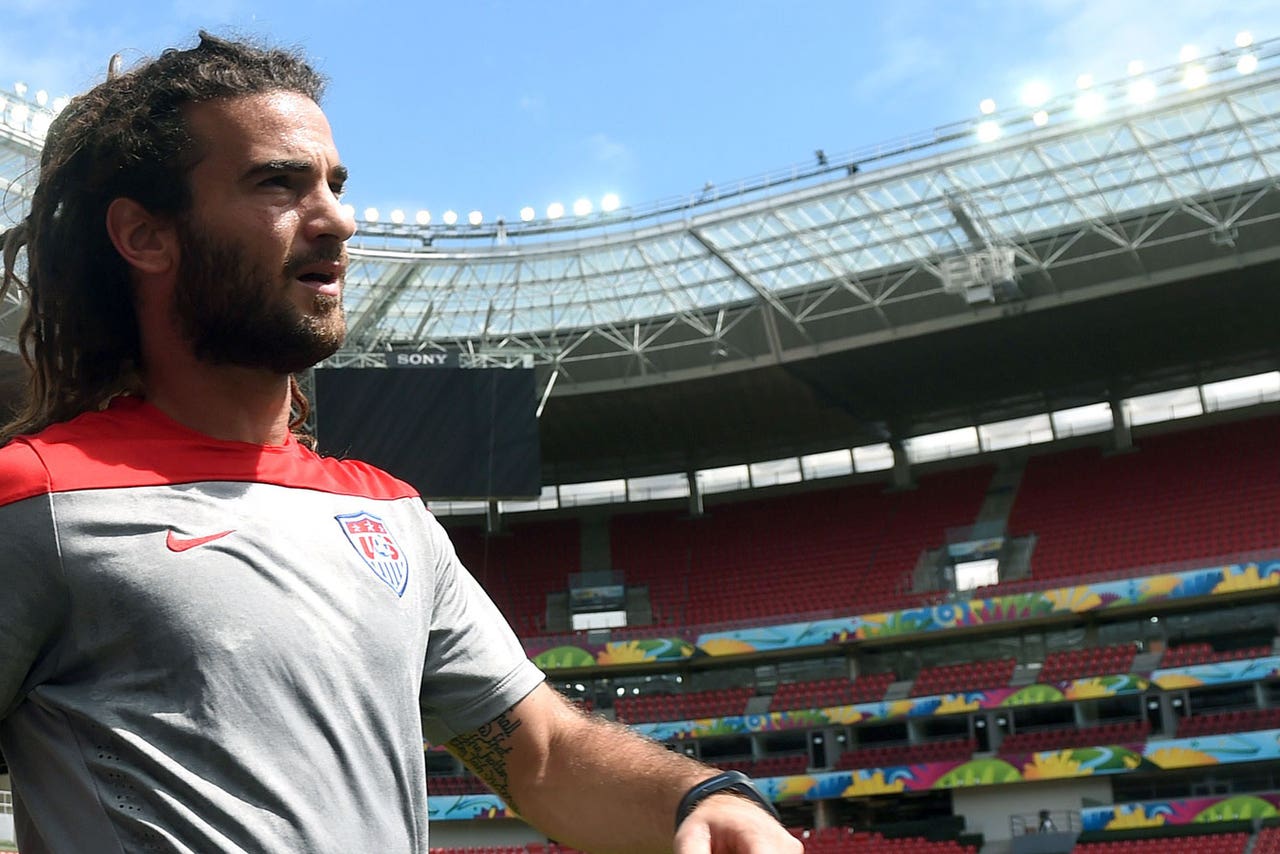 DUBLIN
Flexibility assumed a new importance for U.S. manager Jürgen Klinsmann in the wake of the World Cup. His desire to adopt a more expansive approach prompted an ambitious outlook in midfield against Czech Republic and underscored his willingness to tinker with the available choices.
The theory, at least at this stage, revolves around a desire to accept the burden in possession and attack the game with more impetus. It is why Klinsmann continues to experiment with his options -- including deploying a pair of forwards, playing a midfield diamond at points and using the likes of Mix Diskerud in deeper roles despite the potential tradeoffs without the ball -- and survey the potential paths moving forward.
Despite the willingness to pursue those more aggressive routes, Klinsmann also grasps the need for pragmatism from time to time given the current state of affairs in possession. His decision to select Kyle Beckerman in a deep-lying midfield role for the 2-1 defeat to Colombia on Friday reflected a rather necessary desire to occupy space and restrict the latitude afforded to the potent opposition between the lines.
"When you prepare against a team like Colombia, you know a little bit of what you need and what you maybe don't need," Klinsmann explained after the setback at Craven Cottage. "In a game like this, you need a number six. You need somebody who picks up a James Rodriguez when he is close to the goal and you have to close him down as much as you can."
Few, if any, players at Klinsmann's disposal -- particularly with Michael Bradley factoring into a more advanced role and Geoff Cameron and Jermaine Jones usually featuring in the center back mix -- fulfill that brief better than Beckerman. The veteran midfielder, 32, burnished his credentials with his assured displays in Brazil and underscored them with another fine season with Real Salt Lake.
BECKERMAN BY THE NUMBERS
| | | |
| --- | --- | --- |
| CATEGORY | OUTPUT | RANK |
| Touches | 56 | 1st |
| Total Passes | 42 | 1st |
| Completed Passes | 31 | 1st |
| Overall Passing Accuracy | 73.8% | 9th* |
| Defensive Half Passing Accuracy | 15/16 (94%) | 3rd* |
| Interceptions | 5 | 2nd |
| Possession Gained | 10 | 1st* |
Most of Beckerman's success stems from his keen positional sense and his tidy work once he wins possession. Both traits serve him well as he occupies the correct spots in front of the back four, spirits away possession from his adversaries and starts the work in possession with tidy work in distribution.
Those traits allows the Americans to congest the space in front of the back four and then transition quickly when possible against stronger opposition. The benefits showed against Colombia: Beckerman earned man of the match honors for his earnest toil to protect a back four placed under increasing pressure by the Colombians in the second half.
Beckerman reinforced his claims for continued inclusion moving forward with his performance as the hub in a 4-1-3-2 setup. In its wake, he expressed his desire to retain his place in the reckoning as the preferred number six even as Klinsmann shifts his focus toward the longer term.
"I definitely feel a part of the team," Beckerman said. "When you go through a World Cup, that helps you have that feeling. But I think you always have to prove. I know 2018 is a long way away, but I'm not ready to just say I'm not going to go because I'm going to be that old. I'm going to keep fighting for a spot. I'm going to keep fighting to stay in the team."
It is a battle worth waging given the other options at Klinsmann's disposal and the schedule ahead. Familiar faces like Maurice Edu and Danny Williams remain out of favor, while most of the potential alternatives -- including Ingolstadt midfielder Alfredo Morales in this squad, plus Perry Kitchen (D.C. United) and Wil Trapp (Columbus) as possible options for the future -- lack top-level experience. Their time will arrive at some point, but there is a need for a seasoned operator to help direct traffic and provide a reliable touchstone against formidable competition with the CONCACAF Gold Cup and the Copa America looming within the next two years.
The give and take explains why Klinsmann omitted Beckerman for the October friendlies and then turned to him for this pair of fixtures against Colombia and Republic of Ireland. There are times when this U.S. side will accept the potential peril of a more open game in midfield, but Beckerman supplies a vital presence for the times when that course isn't particularly viable.
"Whenever he comes into our group, he's 1000 percent focused," Klinsmann said. "He's all about business. It seems that he's only getting younger. Physically, he's always at an extremely high level. He can outrun anybody out there. There's always another gear in him. You think maybe there is not, but there is, it happens and he's going again and again. It's great for us, as a coaching staff, to have a player like him."
At this stage, the big question is whether the path of this team will veer away from using a traditional number six. The returns in the first four matches after the World Cup indicate a lingering need for a dedicated, deep-lying holding player capable of shielding the rearguard to mask the imprecise work in possession under pressure, but the evolution of the side -- if it takes the shape Klinsmann expects and if the U.S. manager pursues his professed direction -- might allow for more dexterity in the future. For now, proficient operators like Beckerman fulfill a vital function capable of keeping them in the pool for some time to come.
---