Kuemper has 21 saves in Wild's 3-0 win over Oilers
Published
Feb. 28, 2014 12:56 a.m. ET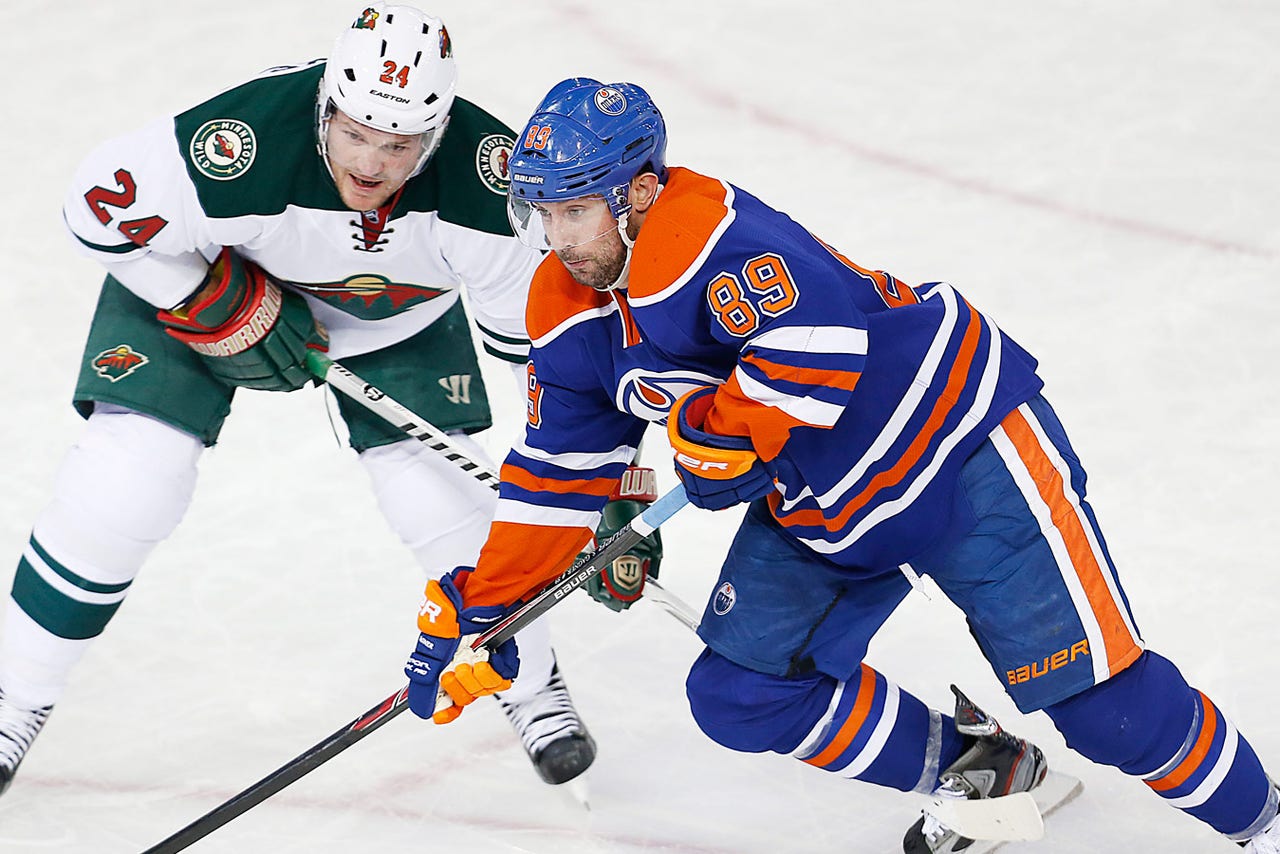 EDMONTON, Alberta (AP) -- Darcy Kuemper made 21 saves to earn his second career shutout and the Minnesota Wild returned from the Olympic break with a 3-0 victory over the Edmonton Oilers on Thursday night.
Mikael Granlund, Stephane Veilleux and Dany Heatley scored for the Wild, who won their third game in a row.
The Oilers have lost two in a row after winning five of their previous six.
It was the fifth time this season that the Oilers have been shut out at home and eighth time this season they have failed to score in a game.
The game started with Oilers forward Matt Hendricks checking Wild defenseman Nate Prosser into the boards in the first minute. Prosser was helped to the dressing room and did not return until the second period.
Minnesota got revenge for the hit by taking a 1-0 lead a minute later when Oilers goalie Ben Scrivens was caught out of position, Zach Parise fed the puck in front and Granlund scored into an empty net.
Each team only accounted for six first-period shots, with Edmonton's best chance coming late in the period when a high bounce flipped off of Kuemper's back and landed in the crease before being cleared by Jared Spurgeon.
Kuemper made a big save seven minutes into the second, making a quick move to come across and rob Jordan Eberle at the side of the net on the tail end of an Oilers power play.
Minnesota made it 2-0 midway through the second period when Erik Huala fought off Anton Belov behind the net to send a backhand to Veilleux, who blasted a one-timer from the top of the circle past Scrivens for his second goal of the season.
The Wild took a three-goal lead midway through the third when Charlie Coyle made a nice play to swing out from behind the net and find Heatley in front, who lifted his 12th of the season over a sprawling Scrivens.
NOTES: The Wild return to the ice Friday night when they travel to Vancouver to face the Canucks. Edmonton plays the second game of a five-game homestand on Saturday against the Calgary Flames. ... The Wild came into the game having won five of six and 14 of their last 17 against the Oilers, including seven of their last eight appearances in Edmonton. ... Minnesota forward Mikko Koivu is reportedly close to returning but remained out with an ankle injury for Thursday's game. ... Minnesota goaltender Niklas Backstrom returned from an abdominal injury dating to Jan. 30, serving as Kuemper's backup. ... It was Edmonton's only home game this month. The Oilers last home date was on Jan. 29. ... Oilers forward Nail Yakupov took a shot to the leg from teammate Justin Schultz in the third and did not return.
---