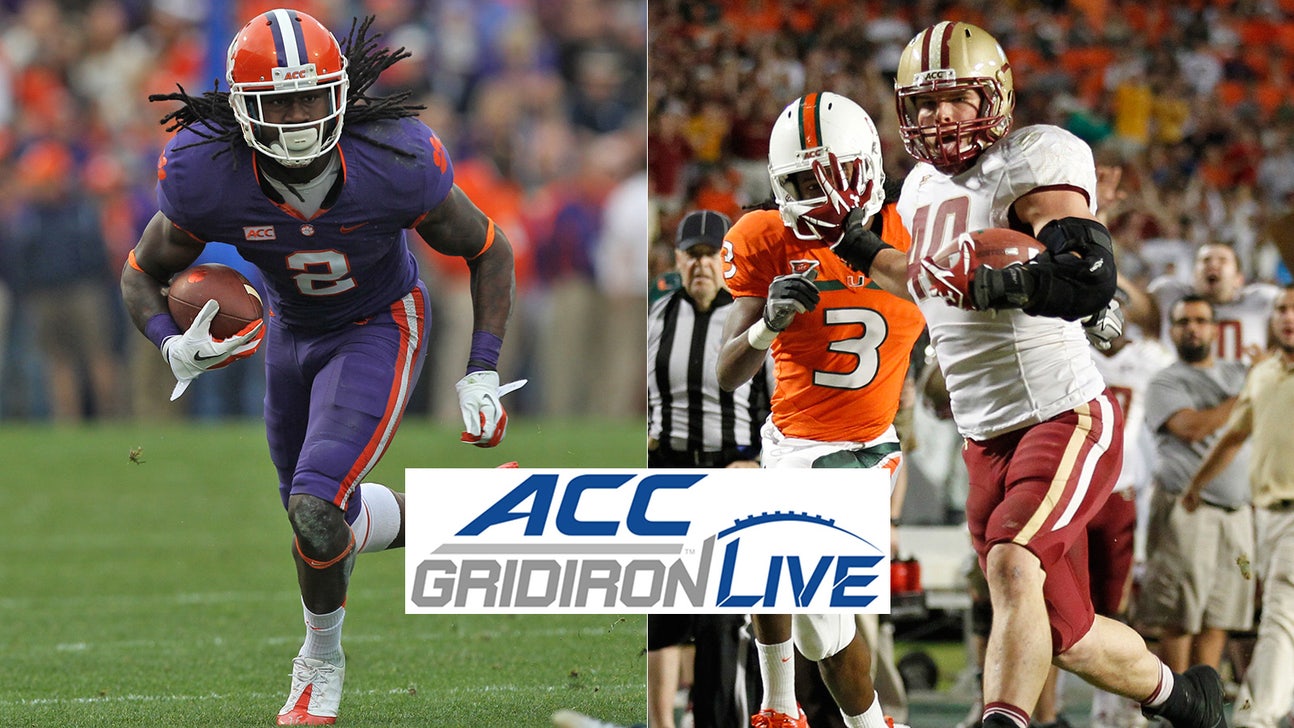 Kuechly, Watkins meet in ACC Greatest Player Tourney's Final Four
Published
Oct. 29, 2014 9:05 a.m. ET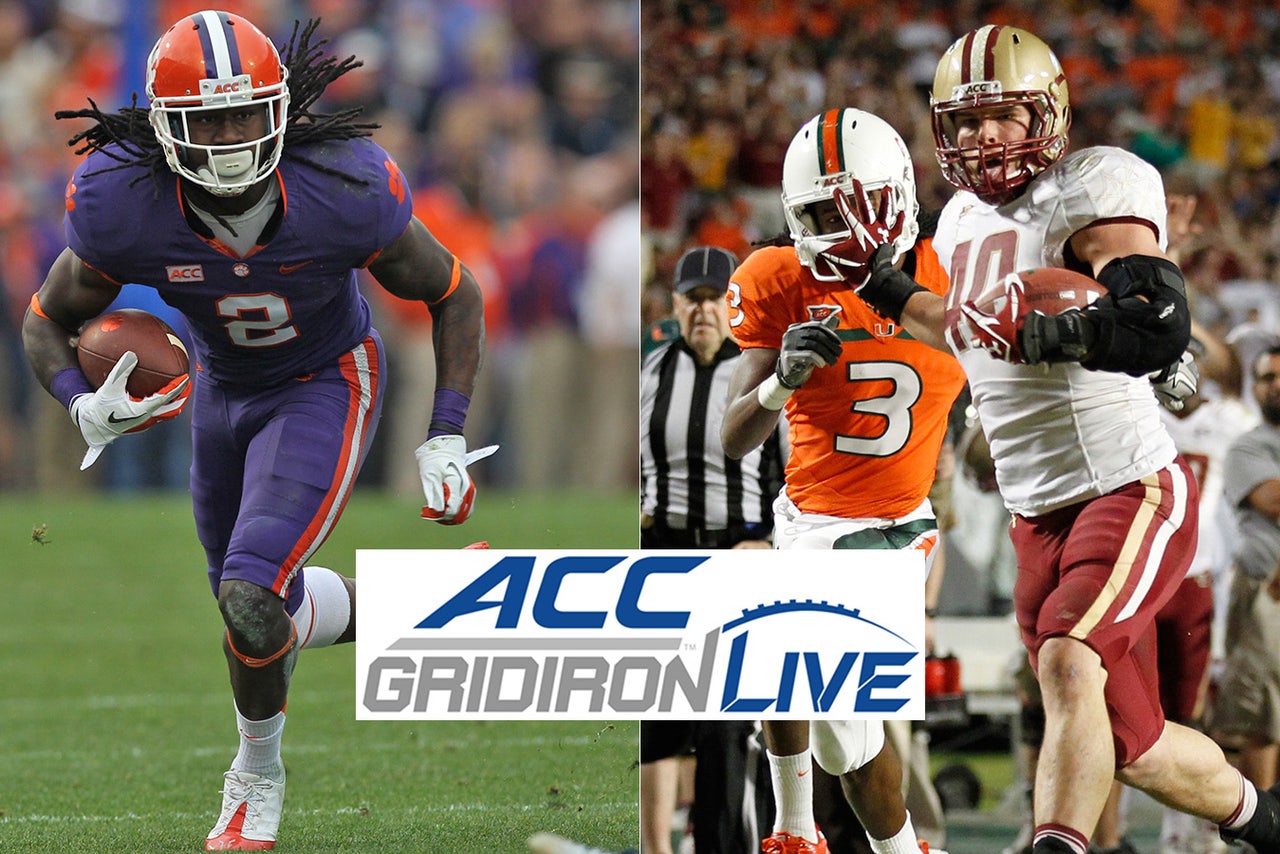 It's down to four players in the ACC Gridiron LIVE Greatest Player Tournament.
No. 1 seed Lawrence Taylor and fifth-seeded Calvin Johnson joined No. 3 Luke Kuechly and No. 14 Sammy Watkins, with the Boston College linebacker and Clemson wide receiver facing off in this week's votable matchup.
• CLICK HERE TO VOTE IN THE ACC GRIDIRON LIVE GREATEST PLAYER TOURNAMENT
North Carolina's Taylor claimed the defense's Bobby Dodd Region by topping second-seeded William Perry of Clemson in the Elite Eight, while Georgia Tech's Johnson took out No. 8 Warrick Dunn (Florida State) in the offense's Bobby Bowden Region.
Dunn's exit means that, despite opening the tournament with 14 players, the most of any school, the Seminoles failed to put any players in the final four.
Watkins, the highest remaining seed in the tournament, and Kuechly face off in a clash of recent stars who left indelible marks on the conference.
Kuechly led the nation in tackles in two straight seasons (2010 and '11) and finished second in '09. A two-time consensus All-American, he claimed first-team All-ACC honors three times, won the Butkus, Lombardi, Bronko Nagurski and Jack Lambert awards.
Meanwhile, Watkins was just the fourth true freshman in history to become a first-team All-American in '11. He would add another first-team selection in '13 and was also a two-time first-team All-ACC pick.
Voting for Kuechly vs. Watkins is open through Monday, Nov. 3 at 6 p.m. ET, with Taylor-Johnson coming next week. Be sure to watch ACC Gridiron LIVE on Wednesdays at 10 p.m. ET (click here for local listings) for the latest involving the tournament.
VOTABLE MATCHUP
FINAL FOUR
• No. 3 Luke Kuechly (BOSTON COLLEGE) vs. No. 14 Sammy Watkins (CLEMSON)
VOTING RESULTS
BOBBY DODD REGION (DEFENSE)
• No. 1 Lawrence Taylor (NORTH CAROLINA) over No. 2 William Perry (CLEMSON)
BOBBY BOWDEN REGION (OFFENSE)
• No. 5 Calvin Johnson (GEORGIA TECH) over No. 8 Warrick Dunn (FLORIDA STATE)
---