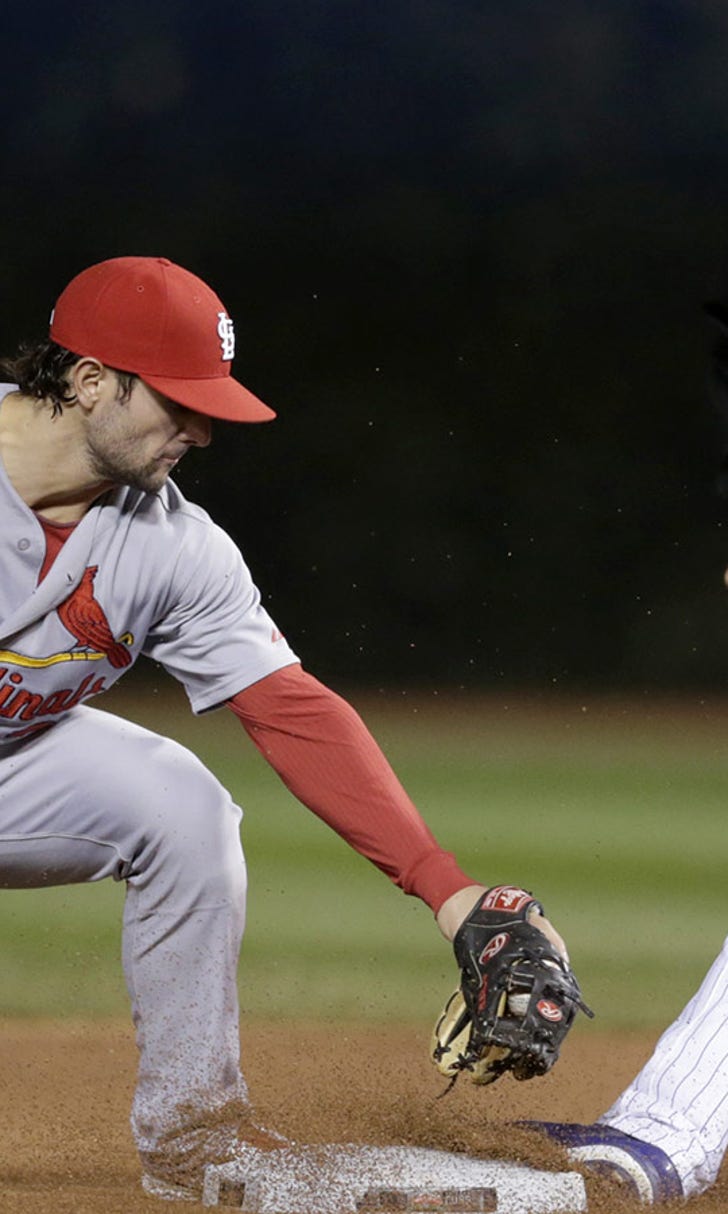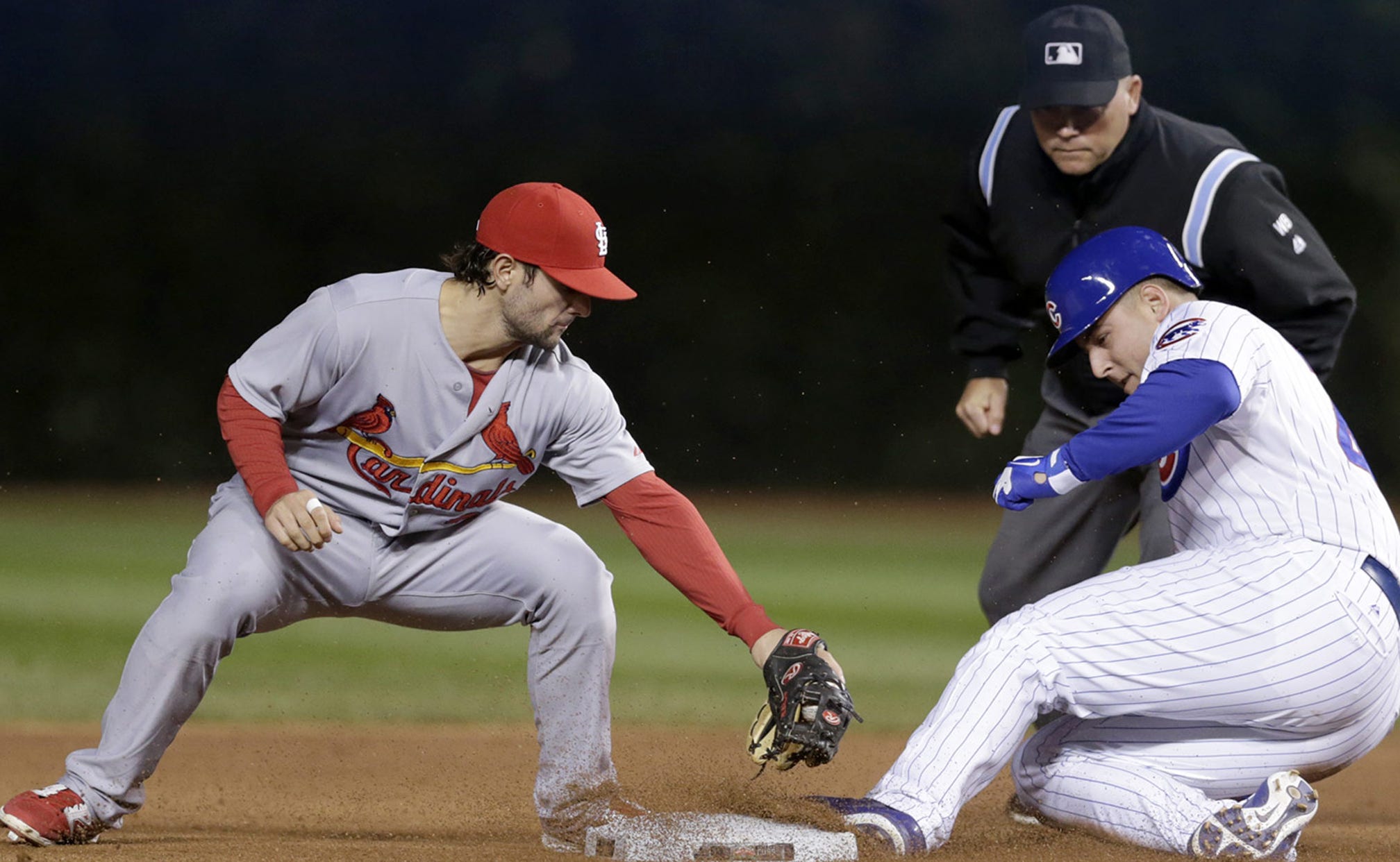 Kozma makes Cardinals' NLDS roster; Pierzynski doesn't
BY foxsports • October 2, 2014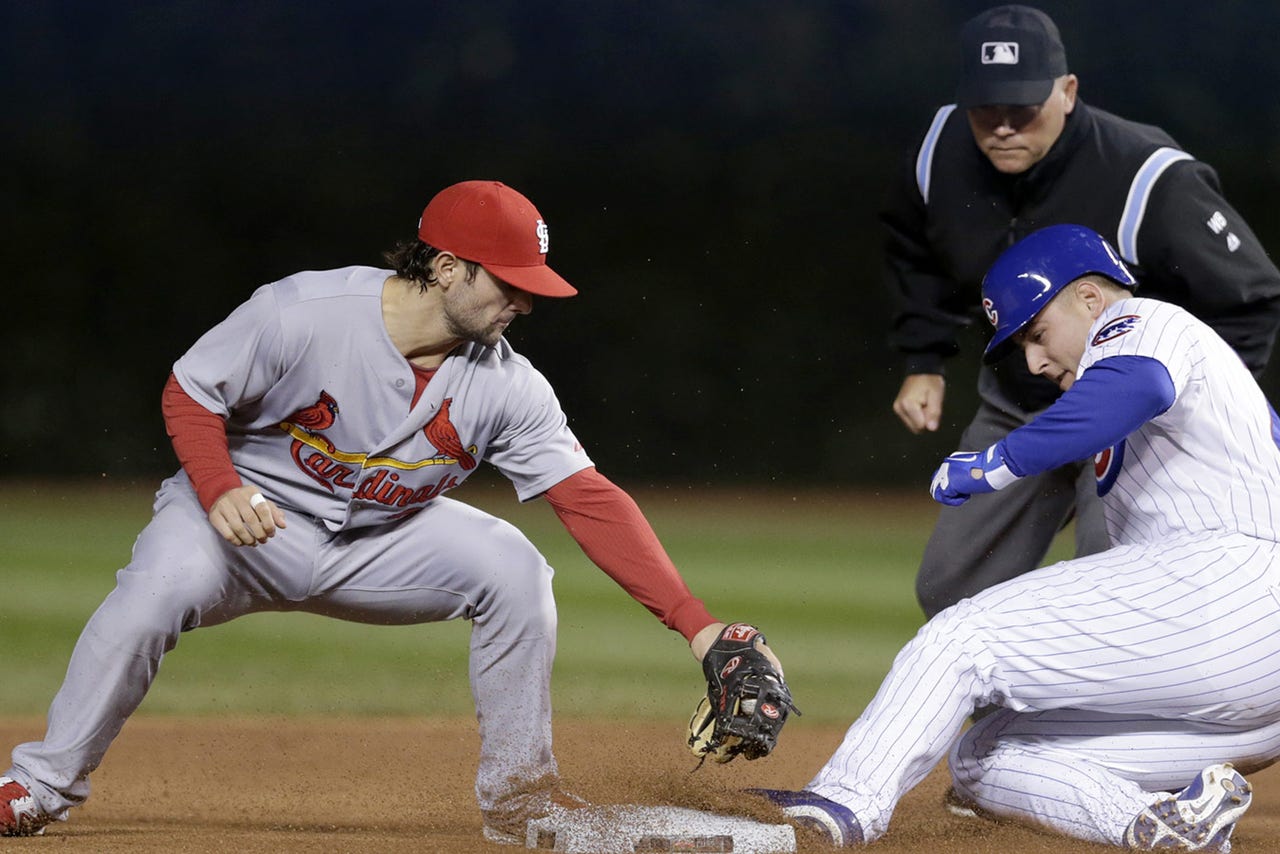 Before the Cardinals left for Los Angeles on Wednesday, Pete Kozma said he had not heard from Mike Matheny about making the postseason roster.
"I feel like no news is good news," Kozma surmised.
Indeed. When the club announced its 25-man roster for the NL Division Series against the Dodgers, Kozma received the best baseball news he's had all year. In an impressive story of redemption, he had made the postseason roster. This was, remember, the guy who started at shortstop most of 2013 but because he didn't hit, was unceremoniously replaced by Jhonny Peralta in the offseason. Kozma spent virtually the entire season in Triple-A Memphis before being promoted shortly before rosters expanded at the beginning of September. He was pleased just to put himself in position to return to the postseason. To make the team, he admitted, "would be huge."
"That's where everyone wants to be," he said Wednesday.
Not everyone can be, of course. In the club's most surprising roster decision, the Cardinals left off veteran catcher A.J. Pierzynski and opted for Tony Cruz. Another veteran in his first season with the club, second baseman Mark Ellis, was passed over by Kozma. Ellis started at second base for the Dodgers in last year's NLCS.
Rookie lefty Marco Gonzales also was named to the roster while Kevin Siegrist, Nick Greenwood, Jason Motte and Justin Masterson were left off.
When Kozma was promoted, he impressed the club with a bat that showed more authority than last season. He also played a superb second base and was singled out by manager Mike Matheny for his baserunning. Ellis, meanwhile, played little this season in part because of injuries.
Kozma went 5 for 19 with three walks after his call-up and produced the big hit and scored the only run in Sunday's 1-0 victory over Arizona in the regular-season finale. Don't be surprised if his name is in the starting lineup for Game 1 on Friday, either. Kozma has gone 4 for 5 with three doubles against Dodgers starter Clayton Kershaw in the regular season, though he went 0 for 3 in last year's NLCS.
Watch the Missouri Lottery Cardinals Live postgame show on FOX Sports Midwest after every St. Louis Cardinals postseason game.
"I'll be ready," Kozma said. "That's for sure."
The roster:
Pitchers (12): Randy Choate, Sam Freeman, Marco Gonzales, John Lackey, Lance Lynn, Seth Maness, Carlos Martinez, Shelby Miller, Pat Neshek, Trevor Rosenthal, Michael Wacha, Adam Wainwright
Catchers (2): Tony Cruz, Yadier Molina
Infielders (6): Matt Adams, Matt Carpenter, Daniel Descalso, Pete Kozma, Jhonny Peralta, Kolten Wong
Outfielders (5): Peter Bourjos, Randal Grichuk, Matt Holliday, Jon Jay, Oscar Taveras
You can follow Stan McNeal on Twitter at @StanMcNeal or email him at stanmcneal@gmail.com.
---