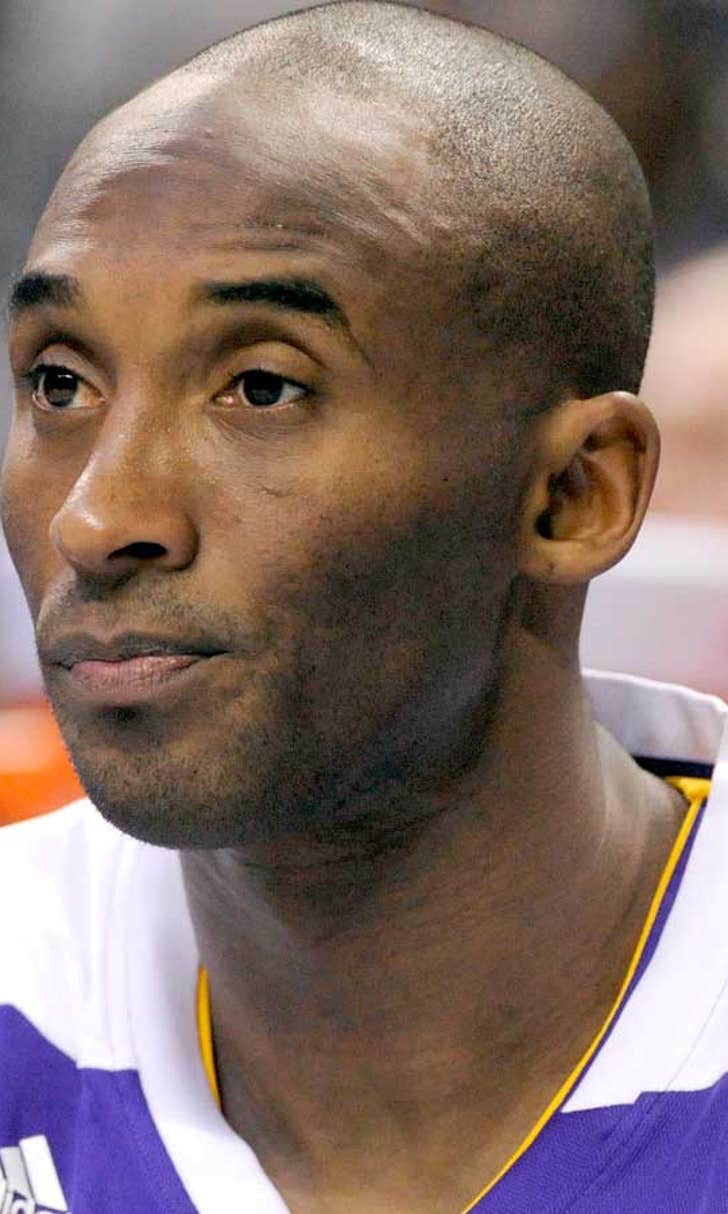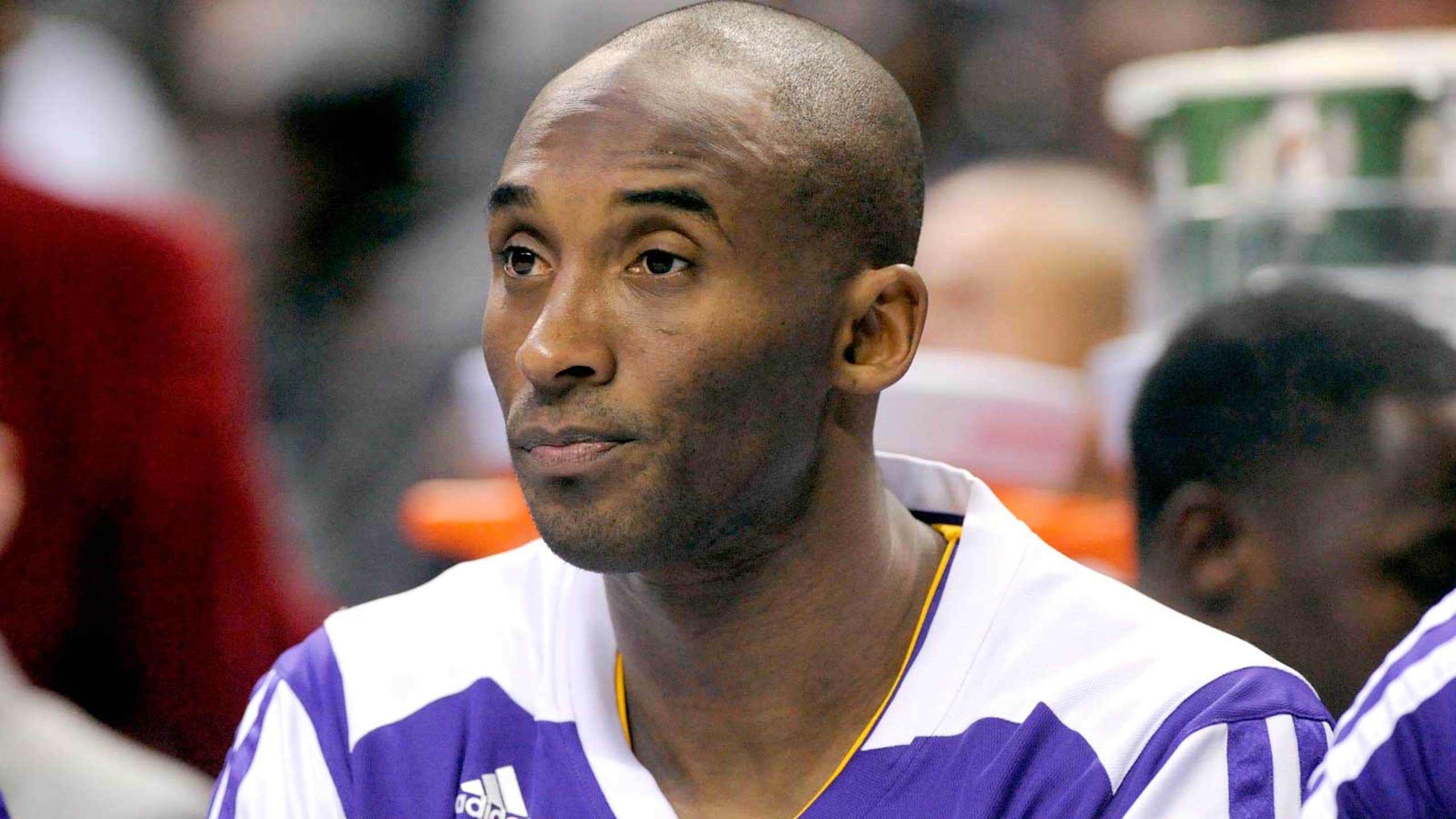 Kobe Bryant to miss another three weeks
BY foxsports • January 28, 2014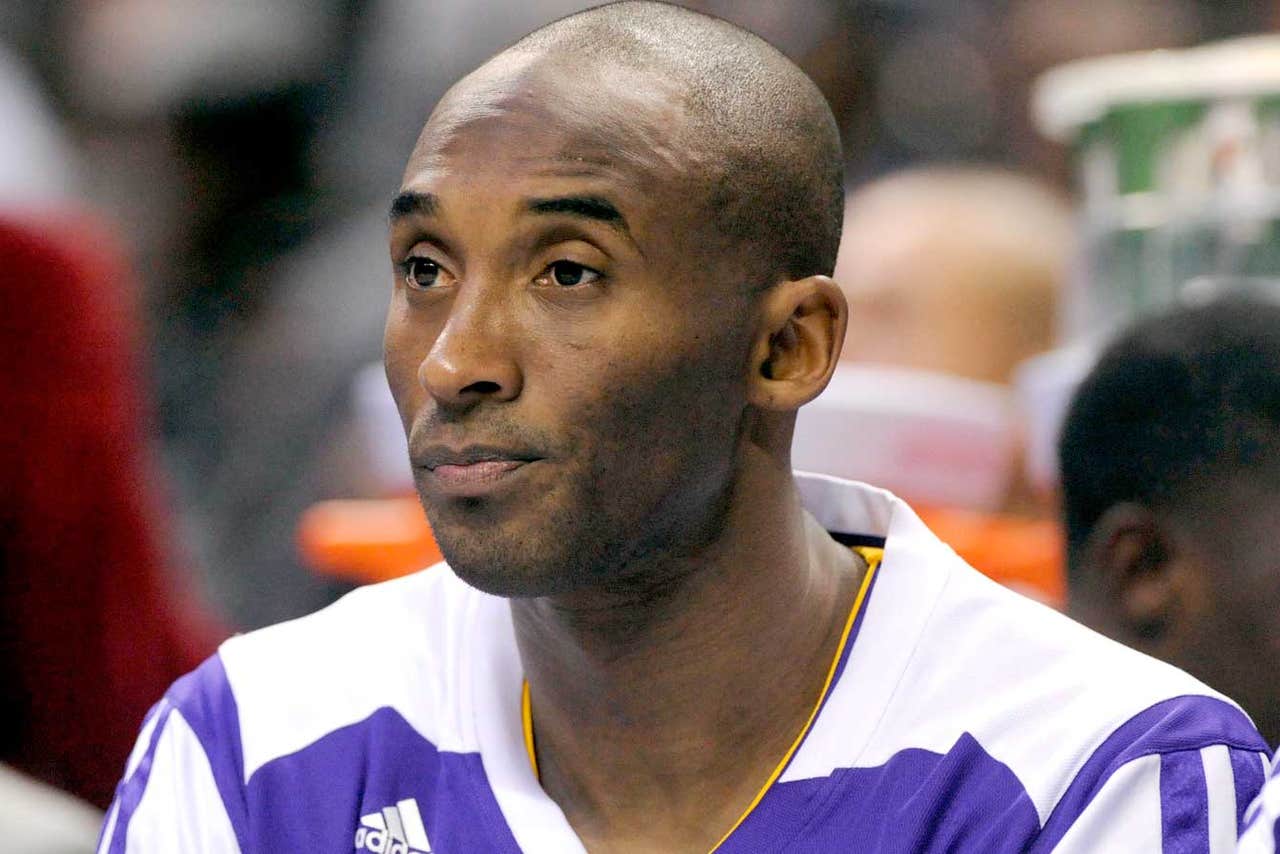 Last week after being named to his 16th straight NBA All-Star team, Kobe Bryant respectfully declined. He felt he wasn't worthy of such an accolade given he'd played just six games this season while averaging 13.8 points per game coming off of a torn Achilles and then suffering a fracture in his left knee six games into his return. 
The situation could have gotten dicey had Bryant been able to return to the Lakers lineup before the All-Star break. Now, that's not the case. After being re-evaluated, Bryant will miss at least three more weeks when he will be examined again by Dr. Steve Lombardo, the team says -- leaving him out of the Lakers lineup and out of the All-Star Game in New Orleans. 
There is still pain and swelling in his injured left knee, the team reports. His rehab going forward will consist of non-weight bearing exercises and a lot of time on the stationary bike. 
Bryant suffered a fracture in his left knee in the Lakers 96-92 win at Memphis last month. Unaware of the severity of the injury, Bryant played the entire fourth quarter with the fracture. Bryant tied a season high with 21 points in the win, including knocking down a tough jumper with Grizzlies wing Tony Allen in his face down the stretch. 
Bryant is just one of a plethora of Lakers currently on the shelf. Before the start of Tuesday's game against the Pacers, Steve Nash (nerve root irritation) worked out on the Staples Center floor. While the Lakers were on their seven-game Grammy road trip, Nash was in Vancouver working out with his personal trainer. The Lakers point guard may be able to return on Friday when the Lakers host the Bobcats depending on how Thursday's practice goes.  
Xavier Henry (knee) also worked out before the game but he isn't expected to return for at least a week and a half. Jordan Farmar (hamstring) and Steve Blake (elbow) have resumed basketball activities but neither have been cleared to go through a full practice. 
---