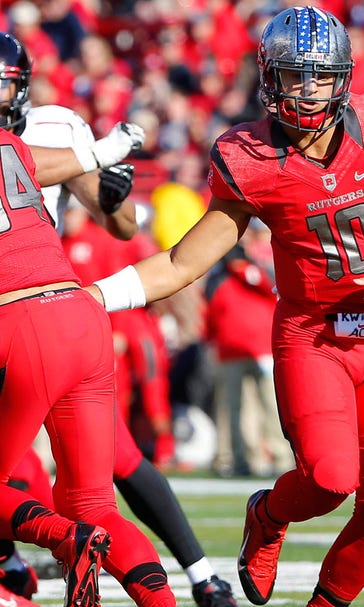 Know the Badgers foe: Rutgers
June 13, 2014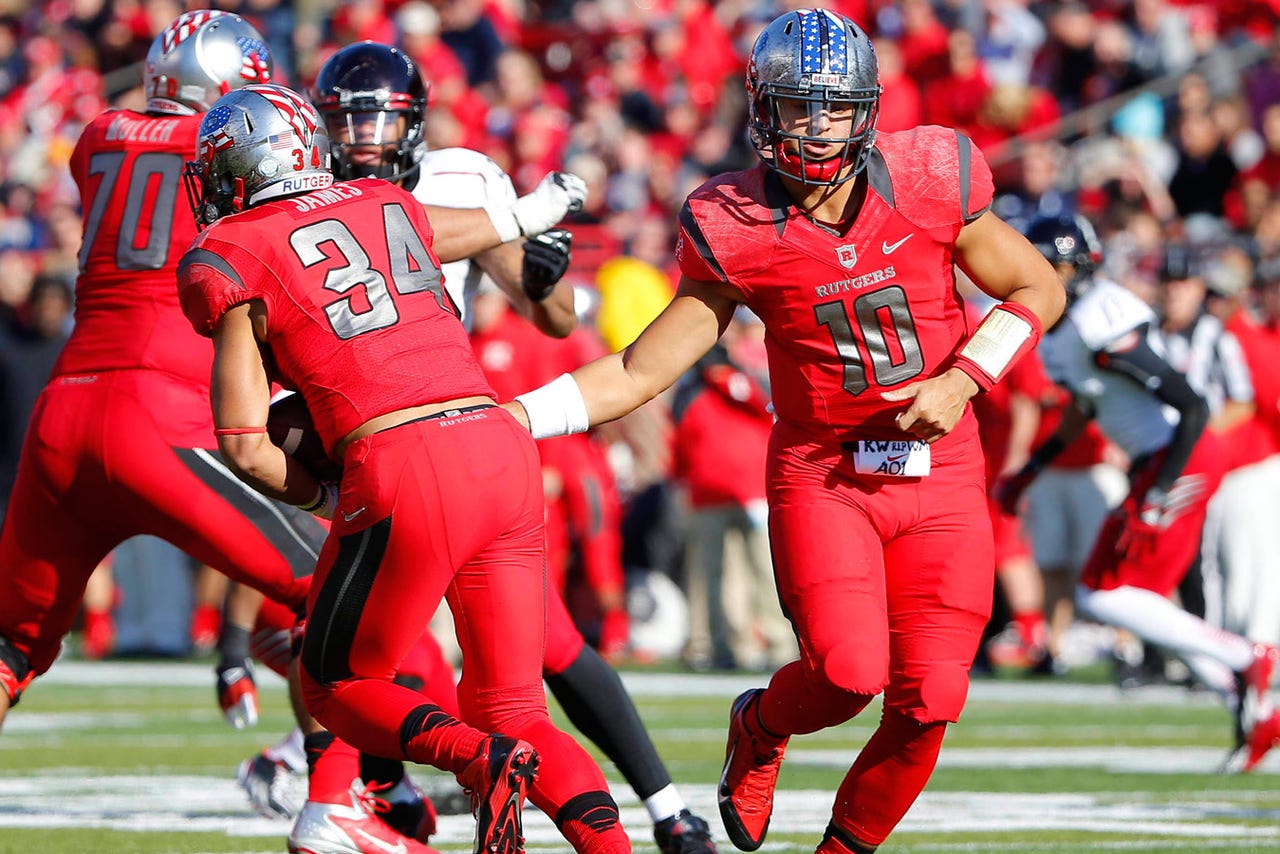 This is the eighth in a 12-week Friday series looking at the Wisconsin football team's 2014 opponents.
Rutgers will close a brutal four-game Big Ten stretch with a home game against Wisconsin on Nov. 1 after playing Michigan, Ohio State and Nebraska consecutively. That run is a big reason the Scarlet Knights are playing the toughest Big Ten slate of any conference team when looking at last year's opponent records (41-23, .640 winning percentage).
Wisconsin's Big Ten schedule, meanwhile, is pretty manageable. Following a difficult season-opener against LSU in Houston, it's conceivable the Badgers could reel off six consecutive victories entering this road game in Piscataway, N.J. The only road contest between LSU and Rutgers is Northwestern on Oct. 4.
Will Rutgers, which finished 6-7 last year with a Pinstripe Bowl loss to Notre Dame, put an early dent in Wisconsin's bid to win the Big Ten West? Or will the Badgers keep on rolling?
Personnel: Gary Nova appears to have Rutgers' starting quarterback job in hand as fall camp approaches. But he'll still try to fend off competitors Mike Bimonte and Chris Laviano. Nova played adequately during the team's spring game, completing 6 of 13 passes for 78 yards and rushing for a one-yard touchdown.
Nova was benched late last season, but he started 10 games a year ago. He completed 54.5 percent of his passes for 2,159 yards with 18 touchdowns and 14 interceptions. Only five quarterbacks in the FBS threw for more interceptions, which certainly didn't help Nova's cause late in the year. He threw 10 interceptions over four games, leading to his benching.
Paul James returns at running back after leading the team in rushing yards last season (881 yards, nine touchdowns). James did all that despite missing four games in October and November with a lower leg injury. James missed the spring game this April with a shoulder injury, which allowed teammate Desmon Peoples to show of his talents at running back. Peoples carried the ball 18 times for 89 yards with two touchdowns in the spring game. A year ago, he touched the ball just six times in two games as a freshman.
Tight end Tyler Kroft will be a big weapon in the passing game after leading Rutgers in catches (43) and yards (573) last season. He also caught four touchdowns. Wide receiver Leonte Carroo, a 6-foot-1 junior, is back after ranking fourth on the team in catches (28) and yards (478) while hauling in a team-best nine touchdown catches.
Defensively, Steve Longa returns after starting all 13 games at middle linebacker and leading the team with 123 tackles. He was named First Team Freshman All-America by Sporting News and Second Team Freshman All-America by Athlon. He also was the first Rutgers middle linebacker to total more than 100 tackles since Gary Brackett in 2002.
Senior linebacker Kevin Snyder joins Longa after finishing second on the team with 96 tackles. Oddly enough, the coaching staff is switching the positions of Longa and Snyder this season. Longa will move from middle linebacker to the weak side, while Snyder will move from the weak side to the middle.
"On paper, it seems like it fits both of our skillsets better," Snyder told NJ.com in March. "You look at Steve and he looks like a prototype 'Will' -- good speed, a little smaller. Physically, I know I can handle the middle.
"I think it's a good move for both of us. Both of us were productive last year and I think we'll be productive this year -- hopefully even more so."
In the secondary, defensive back Lorenzo Waters returns after ranking third on the team with 62 tackles. Other top tacklers include linebacker Quentin Gause (53 tackles, 8.5 tackles for a loss), defensive lineman Darius Hamilton (48 tackles, team-high 11.5 tackles for a loss) and defensive back Gareef Glashen (41 tackles).
Pass defense problems: The Scarlet Knights had the worst pass defense in the American Athletic Conference last season, allowing 312 yards per game. No other conference foe allowed even 300 yards. In the Big Ten, Indiana had the worst pass defense, allowing 290.2 yards per game. Only three teams -- Troy, Idaho and Cal -- were worse than Rutgers.
All-purpose: Rutgers did not have a single player finish last season with 1,000 all-purpose yards. Tailback Paul James came the closet with 988 all-purpose yards after missing four games (881 yards rushing, 107 yards receiving). Wisconsin, meanwhile, finished the season with three players gaining more than 1,000 all-purpose yards: James White (1,751), Melvin Gordon (1,619) and Jared Abbrederis (1,294).
Bowling for wins: Rutgers coach Kyle Flood and Wisconsin coach Gary Andersen are early in their respective tenures at each school, but both men are looking for a first bowl victory this season. Flood is 0-2 in bowl games as head coach of the Scarlet Knights, with losses to Virginia Teach in the Russell Athletic Bowl and Notre Dame in the Pinstripe Bowl. Andersen is 0-1 at Wisconsin, with a Capital One Bowl loss to South Carolina.
Prediction: Wisconsin 30, Rutgers 20
Follow Jesse Temple on Twitter
---