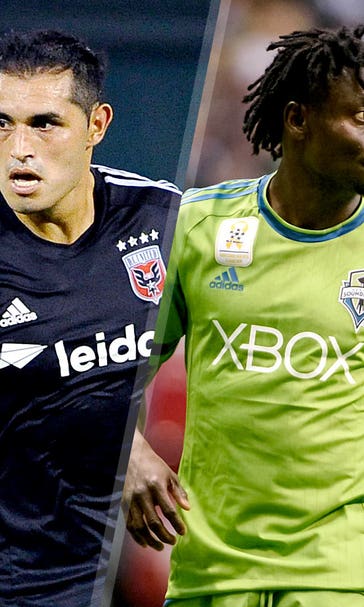 Knockout Round Preview: United host Revs, Sounders tangle with Galaxy
October 28, 2015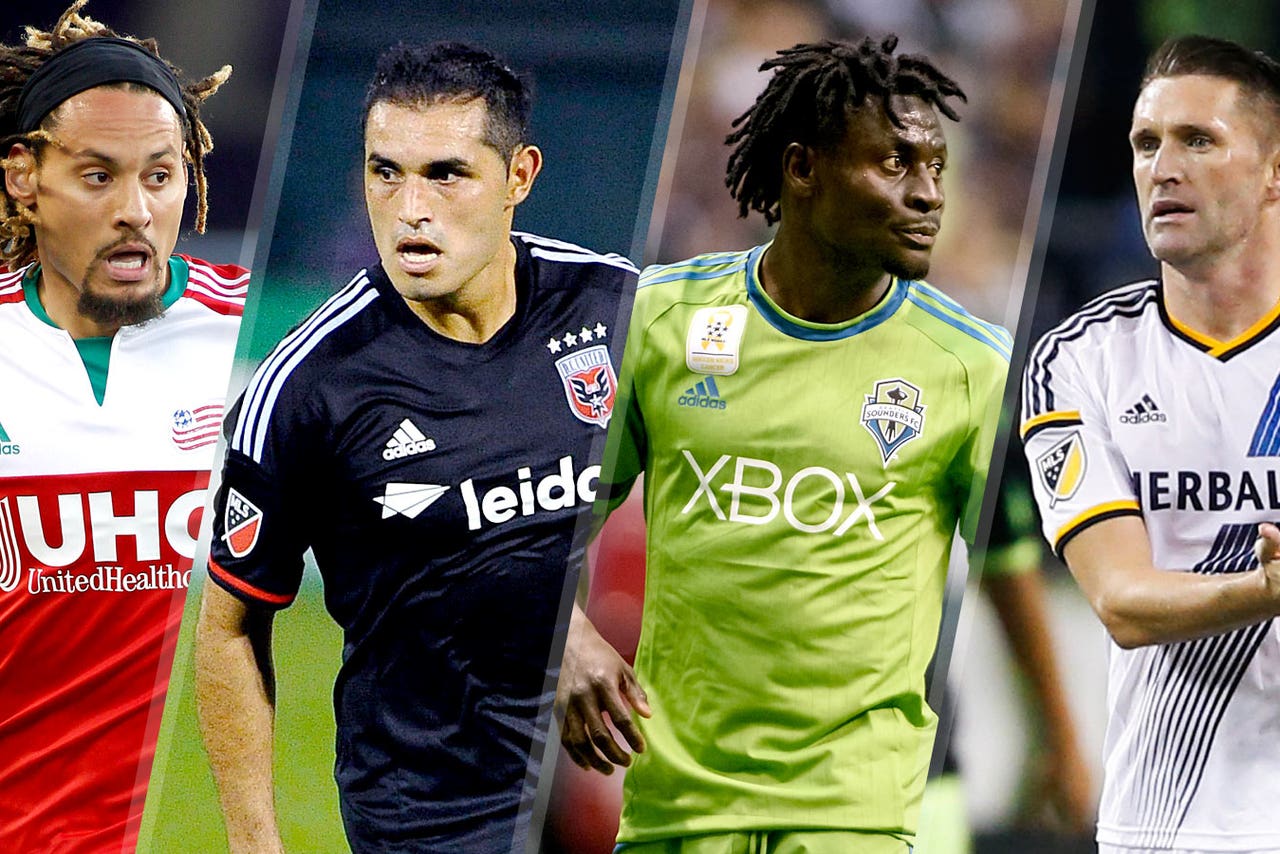 FOXBOROUGH, Mass. --
LA Galaxy manager Bruce Arena spent much of the past week discarding the importance of form going into the playoffs. There were expedient reasons for him to dismiss his side's recent struggles, but they also reflected the reality of the situation.
Every slog through the regular season fades into something rather different when the playoffs arrive. Some teams roll on through. Others pick up steam. A few more tumble far earlier than anticipated.
Sure, there are signs to indicate whether a team might dip or peak at the right time. But there are no guarantees, particularly in the one-off Knockout Round ahead this week.
The predicament explains why Revolution coach Jay Heaps took such painful care to dismiss the meaning of D.C. United's 5-0 defeat at Columbus Crew SC on Sunday. That loss marked the heaviest setback in United history, but it ultimately mattered only from a seeding perspective.
"Our focus is about us and how we can go about our mentality," Heaps said before his team left for Washington on Tuesday afternoon. "When you start trying to figure out an opposing team's mentality, you're on a slippery slope. It's really important for us to continue our focus. All last week, our focus was on New York. All this week, our focus is on D.C."
Those words point the way forward. There are concerns to weigh and problems to solve, but there is also an opportunity to atone in short order. It is why the past only matters so much as the postseason commences over the next two days.
Eastern Conference: (4) D.C. United -- (5) New England Revolution, 7:30p.m. ET (UniMas, TSN2)
United spent the past two days trying to process that heavy defeat at MAPFRE Stadium. The staggering setback emerged from a couple of bad matchups -- Crew SC's mobility in the final third proved particularly troublesome -- and a cohesive performance from the home side. It is now down to this veteran group to muster a response and keep the season alive for another 10 days.
Most of the focus here inevitably falls in central midfield. United remains wedded to a 4-4-2 formation that often leaves them chasing in the middle of the park. The continued absence of Davy Arnaud (concussion) exacerbates those concerns. D.C. must figure out a way to manage that space properly to ensure the Revs do not locate opportunities to break on them quickly.
Both teams share a desire to operate without the ball. The emphasis falls on proceeding briskly and slicing through the opposition at the right times instead. Those proclivities often lead to scrappy affairs between these two sides. It is incumbent on both teams to tip the balance enough to emerge victorious.
X-Factor: United conceded a league-worst 12 goals inside the opening 15 minutes this season. If the Revs can grab the lead in the early stages, then they can sit back, soak up pressure and wait for the right time to counter. Those principles suit the Revs' strengths and shunt the creative burden firmly onto the home side.
Western Conference: (4) Seattle Sounders -- (5) LA Galaxy, 10:00p.m. ET (UniMas, TSN2)
This rematch of the Western Conference final a year ago arrives at the earliest possible juncture. It is a reflection of the difficulties both clubs encountered during the regular season. And it is a particularly high-profile way for one of these sides to draw their campaign to a close.
Most of the pressure falls squarely on the Sounders. They coasted to victory over Real Salt Lake on Sunday and finished the season with an eight-game unbeaten streak. Those developments mask the true state of a team still working through personnel choices and shape adjustments, but Seattle is in prime position to vanquish the Galaxy for good. Clint Dempsey's return to form certainly offers a timely boost.
Dempsey and Obafemi Martins loom as the key factors here against a Galaxy side completely out-of-sorts in its own half recently. The troubles start in midfield -- the partnership of Steven Gerrard and Juninho isn't carrying enough weight or covering enough ground, though Seattle's preference for a midfield duo at least reduces the numerical issues -- and steamroll straight into defense. The combination of personnel churn and poor performances undermined the Galaxy's trademark solidity.
At this point, the champs are preparing for a last stand. This group is seasoned enough to rise to the occasion. The only question now is whether those efforts will prove enough to subdue the Sounders once more.
X-Factor: Both teams possess a surplus of potential matchwinners by MLS standards. Martins and Robbie Keane are particularly likely to shoulder decisive roles, but there are other alternatives available. The key for both sides: managing the game well enough to place their stars on the proper platform to succeed.
---
---