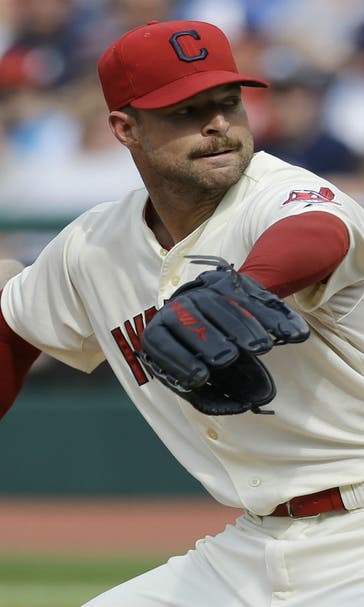 Kluber has shortest outing of season as Tigers motor past Tribe
September 1, 2014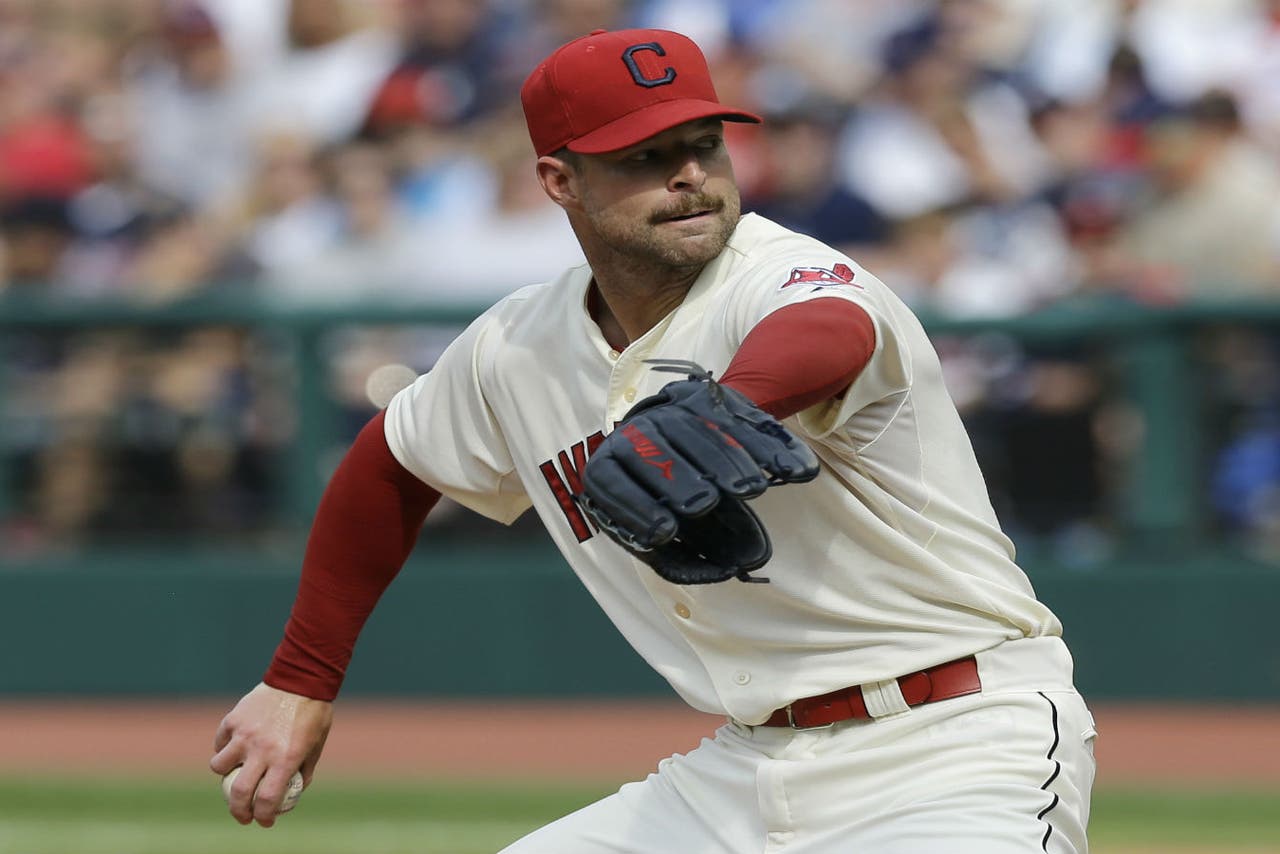 CLEVELAND -- For nearly seven weeks Corey Kluber was one of the most dominant players in the Major Leagues. Over his last three starts though Kluber is going through his worst stretch of the season.
The Indians right-hander had his shortest outing of the season on Monday, going just 2 2/3 innings as Detroit cruised to a 12-1 victory at Progressive Field. Kluber allowed five runs on seven hits with two walks and two strikeouts. He also gave up three home runs for the first time in his career.
For a pitching staff that had a Major League-low 2.39 ERA in August, September got off to a rough start. The trouble for Kluber was immediate. On the fourth pitch of the game, Ian Kinsler tripled to right that should have been a double at best if Mike Aviles didn't try to dive for it. On the 10th pitch, Miguel Cabrera grooved a changeup onto the Home Run Porch in left.
Kluber was able to get out of the first and second with double plays. In the third, he retired the first two hitters and seemed to get back on track but Cabrera singled again when Aviles misplayed it. Two pitches later, Victor Martinez hit an 0-2 sinker to right center to make it 4-1. J.D. Martinez then took a 2-2 slider to right that marked the seventh time this season the Tigers have had back-to-back home runs.
Alex Castellanos chased Kluber with a single to center. Kluber threw 57 pitches with 31 for strikes. It also snapped Kluber's streak of 27 consecutive starts in which he limited opponents to four earned runs-or-fewer, which was the longest streak in the Majors.
"He could have stayed out there and battled but since we were down and there are no days off," manager Terry Francona said. "The most important thing is to allow him to come back in five days and not work harder than it was."
Aviles was also gone in the fourth after feeling light headed. Francona said after the game that Aviles face hit the ground hard on the Kinsler triple and the he started to feel nauseous. Aviles did end up passing initial concussion tests.
When asked how much Cabrera's third-inning single loomed large, Francona said: "I don't think it helped. I don't think any of us knew how sick Aviles was. That's a 1-2-3 inning for Klubes. A lot happened after that especially going through the middle of their order and you don't want to give them anything."
The last time the Tigers visited Cleveland, Cabrera and the two Martinez's combined to go 14 for 37 with four home runs and 13 RBI. On Monday they were 8 for 12 with three homers and six RBI.
Cabrera, who had not homered since Aug. 2, had his 29th multi-homer game. Over the past two seasons, Victor Martinez is batting .388 (26 for 67) with five home runs and 19 RBI.
After going 6-0 with a 1.33 ERA in seven starts from July 6-Aug. 15, Kluber has dropped three straight for the first time in his career and has a 6.19 ERA in that span. Kluber, who isn't loquacious when he pitches well, wasn't about to give a dissertation on why things went wrong against Detroit.
"I left some pitches elevated and they took advantage of them. They're good hitters," he said.
With 29 starts and 195 1/3 innings pitched, there have to be some concerns that fatigue is catching up to him. Francona wasn't ready to acknowledge that but he did bring up something that has been a case for most of the year – lack of run support. When Kluber was rolling, the Indians averaged 4.3 runs and had only two where they scored two or less. In his past four, the Tribe has scored a total of six runs.
"His last two starts (before Monday) he gave up three runs and the one in Chicago (last Wednesday) he was at 118 pitches and gave up a grounder up the middle. If we score 4-5 runs everyone would have said what a great game it was," Francona said.
When asked if he thought he was tiring, Kluber said "I'm fine."
The only encouraging thing about the Indians' pitching was 3 1/3 innings of solid relief by Zach McAllister. He gave up two runs and five hits but walked one and struck out four in his first Major League appearance since July 31. Besides five home runs, the Tigers had 20 hits, marking the first time the Indians have allowed 20 hits or more since Aug. 16, 2011, against the White Sox.
The Indians didn't look like a team that had won seven of 12 games against the Tigers this season and had gone 17-9 in August. Instead, they appeared to resemble the won that went 4-15 against Detroit last year and allowed 10 or more runs in four of those games. With three games remaining in this series, the Tribe needs to get back on track quick now that they have fought back into contention in the division and for the second Wild Card.
---