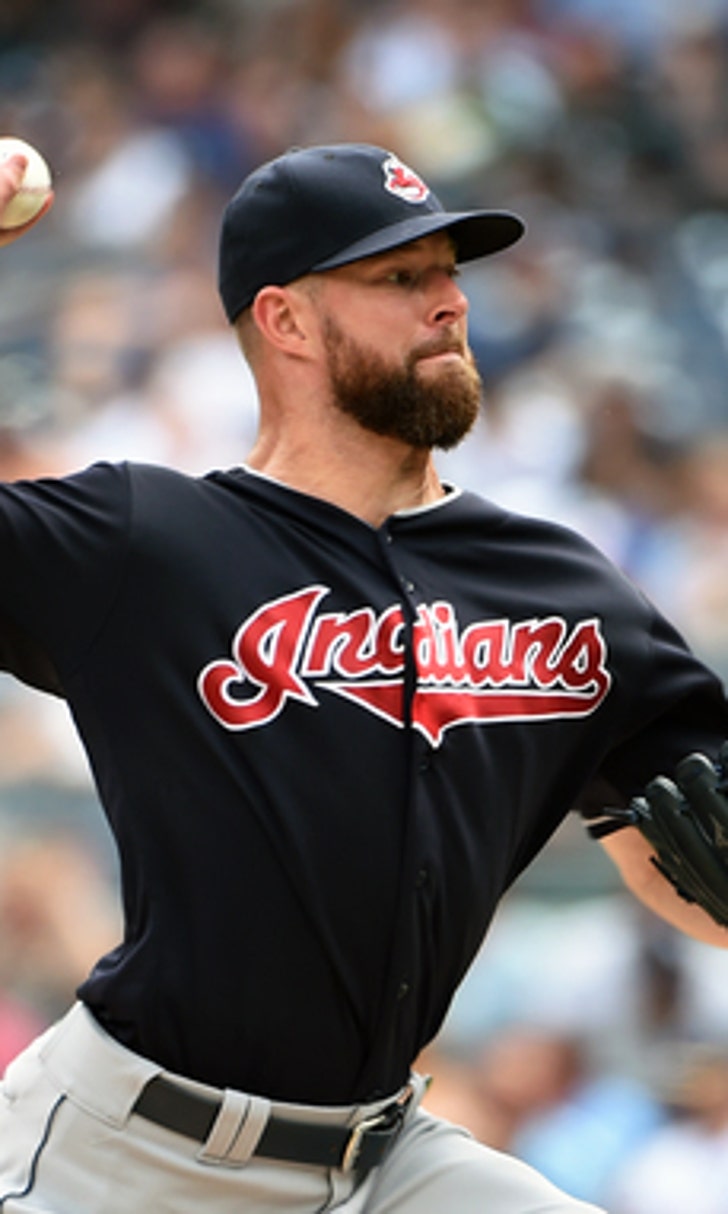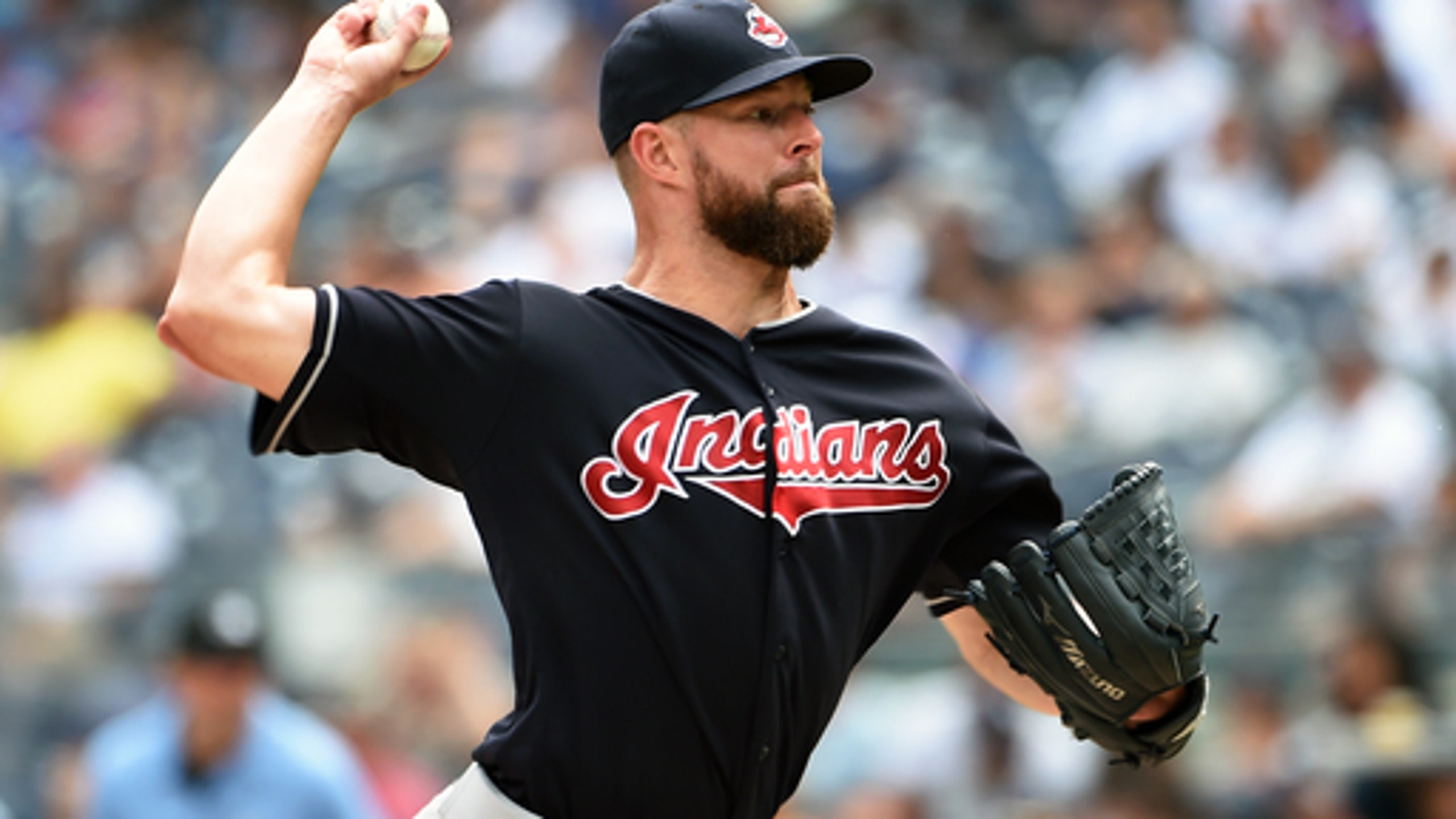 Kluber and the Tribe are a big favorite for daily fantasy owners
BY foxsports • August 31, 2016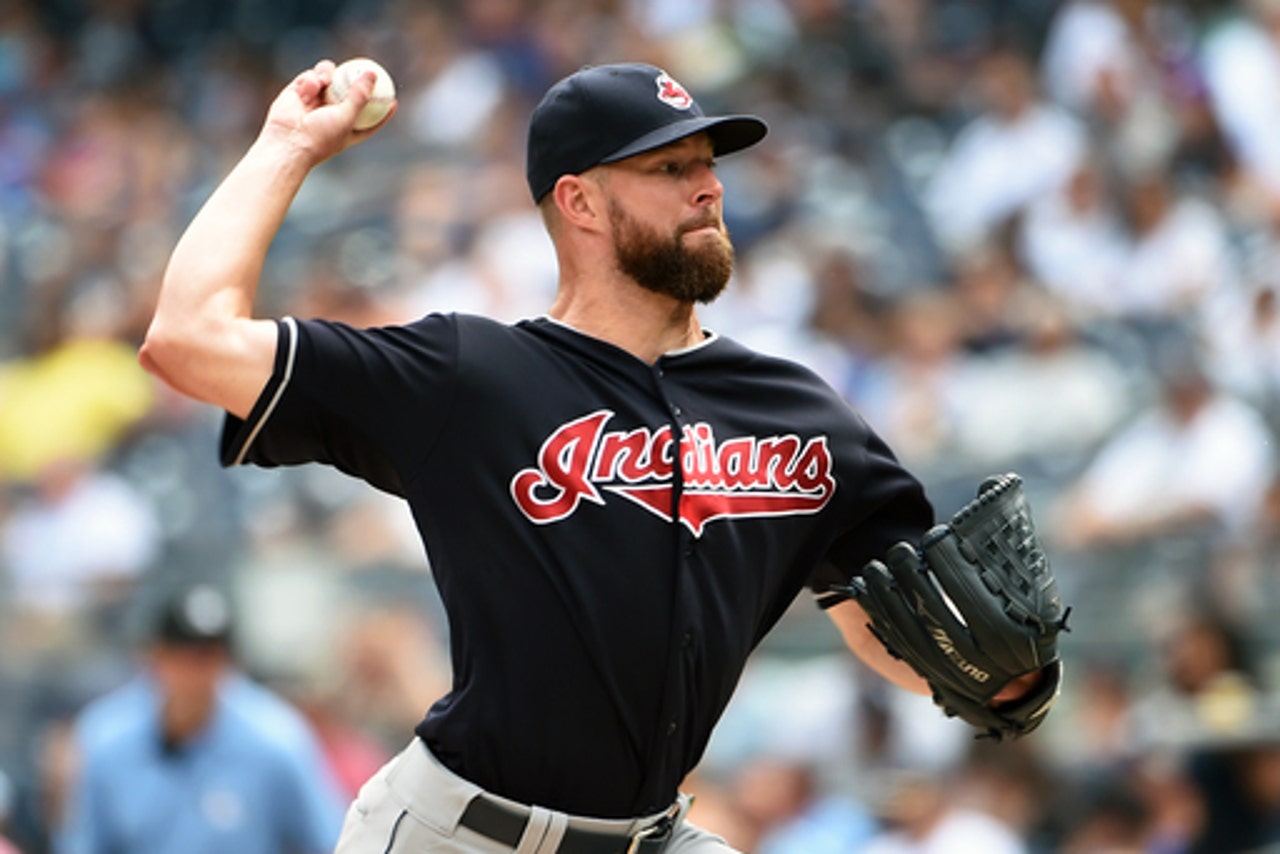 Welcome to today's daily fantasy post! Remember that you can find our posts on the DFS home page, as well as the fantasy page. Bookmark those sites now!
Also, please scroll to the bottom of this article to see the latest tweets from Ryan Fowler (@FOXSportsFowler), D.J. Foster (@FOXSportsFoster), Adam Meyer (@FOXSportsMeyer) and me (@jhalpin37). That way, if information surfaces for any last minute changes, you can see our thoughts instantly.
Let's get to today's interesting facts, using DraftKings prices. We'll use DK's "all-day" slate, but note that it features six afternoon games starting with White Sox-Tigers at 1:10 p.m. ET and does NOT include the second game of the Dodgers-Rockies doubeheader. Please note that much of the information in this post is being published several hours prior to game times, so check MLB lineups later to confirm that any recommended players are included.
5 Things to Watch:
1. Corey Kluber ($11,300) is overwhelmingly the biggest favorite of the day at minus-300 over the Twins, with Mike Fiers ($7,000) next at minus-215 over the A's.
2. The highest non-Coors projected run total is 9.5 for Blue Jays-O's and Rays-Red Sox. The lowest is 7.5 for Marlins-Mets (Phelps-Colon) and White Sox-Tigers (Sale-Verlander).
3. Yo, BvPers: There are plenty of good power matchups today, starting with the always-fun Victor Martinez ($3,000, .474 BA & 4 HR in 38 AB) vs. Chris Sale ... Edwin Encarnacion ($5,300) is eight-for-20 with three homers vs. Yovani Gallardo ... Chris Davis ($4,400) is six-for-14 with three homers and five walks vs. Aaron Sanchez ... Want a non-first baseman? Kyle Seager ($4,700) is 10-for-25 with three homers vs. Martin Perez.
4. D-backs SP Shelby Miller ($4,000) is being called up from the minors to start at San Francisco. Miller had a 7.14 ERA in 14 starts before his demotion, but pitched better (3.91 ERA, 55K/10BB in 50 2/3 IP) at Triple A.
5. Injuries: Cameron Maybin (thumb), Nelson Cruz (hand) and Denard Span (neck) should be considered day-to-day.
D.J. Foster's recommendations for the night slate are below:
Must-Start of the day: Corey Kluber, CLE
He's the obvious must-start of the day, as he's the biggest favorite on the board and the only true ace on the night slate. Kluber has been pitching well as of late, and a matchup with the Twins is plenty favorable. For the strikeout potential alone, he's worth tabbing as your starter.
Deal of the day: Luke Weaver, STL
Weaver has just gotten better and better in each of his first three starts this year, as he racked up 25.9 DK points in his last start. He's averaging more than a strikeout per inning right now and he's priced at just $4500. That's a smoking deal, especially since he should be in line for a win against Matt Garza and the Brew Crew.
Avoid of the day: Brian Dozier, MIN
He's just 4-for-34 with 9 K lifetime against Kluber.
Stack of the day: Toronto Blue Jays
Although they'll be highly owned, it's tough to pass up the Jays against Yovani Gallardo, who has nearly as many walks (50) as strikeouts (62) this season. Gallardo's sky high 5.70 ERA bodes well for all of Toronto's big bats in the middle of the lineup.
Starting Pitchers:
Corey Kluber, CLE: "Must-start of the day"
Luke Weaver, STL: "Deal of the day"
Gio Gonzalez, WAS: If you want to fade Kluber, or just load up with two great starters, Gio should be able to put up a nice night against the Phillies, who are 29th in team OPS this year. Gonzalez is averaging nearly a strikeout per inning this season, and at $8400, the price is pretty fair given his excellent matchup.
Catchers:
Gary Sanchez, NYY: Even in a tough matchup, I'm not fading someone this hot. He owns a 1.368 OPS over his last ten games.
Tyler Flowers, ATL: Paul Clemens is a disaster against righties, and Flowers owns a .932 OPS over his last ten games.
First Basemen:
Anthony Rizzo, CHC: Ryan Vogelsong really struggles against left-handed hitters, and Rizzo is hitting .326 over his last ten games.
Edwin Encarnacion, TOR: .947 OPS over his last ten and part of our Blue Jays stack.
Second Basemen:
Ryan Schimpf, SD: Wisler struggles against LHB, and Schimpf is on fire with a 1.462 OPS over his last ten games.
Trea Turner, WAS: Hitting .422 over his last ten games and is a speed threat as well.
Third Basemen:
Josh Donaldson, TOR: Blue Jays stack and has a 1.268 OPS over his last ten games.
Anthony Rendon, WAS: Always good against LHP (.292 BAA this year).
Shortstops:
Troy Tulowitzki, TOR: Blue Jays stack.
Zack Cozart, CIN: Can save you some money, and Ricky Nolasco struggles with RHB.
Outfield:
Jayson Werth, WAS: Like Rendon, very good against lefties. A mini Nationals stack against Morgan makes sense.
Jose Bautista, TOR: Blue Jays stack.
Mike Trout, LAA: On fire with a 1.259 OPS over his last ten games.  
---
---