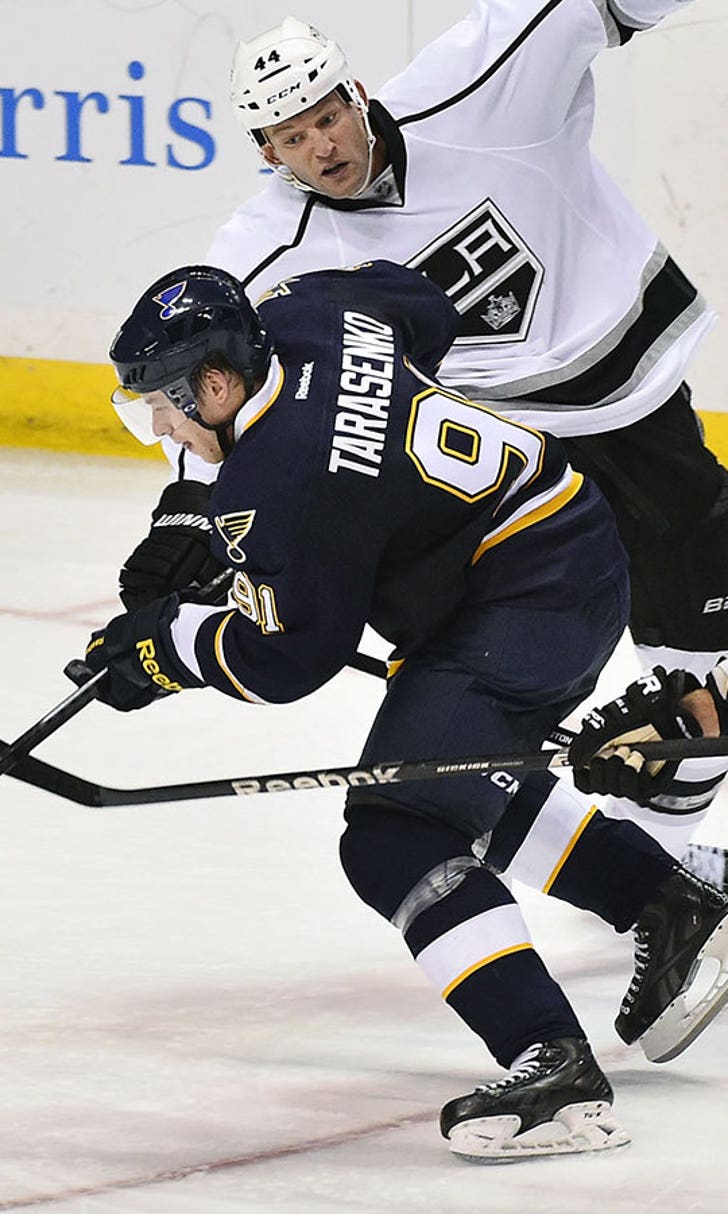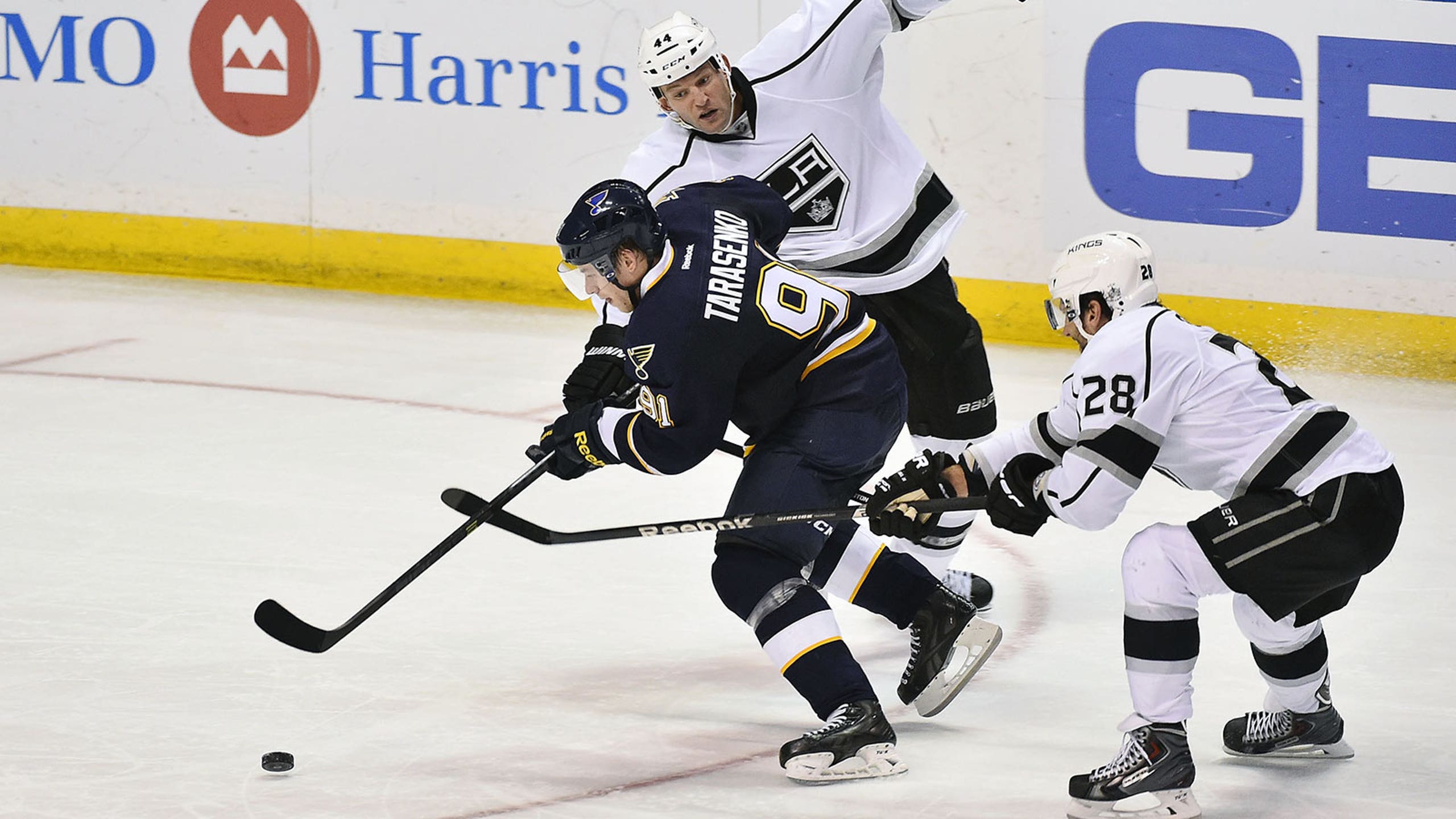 Kings brace for another dose of Tarasenko and the Blues
BY foxsports • December 18, 2014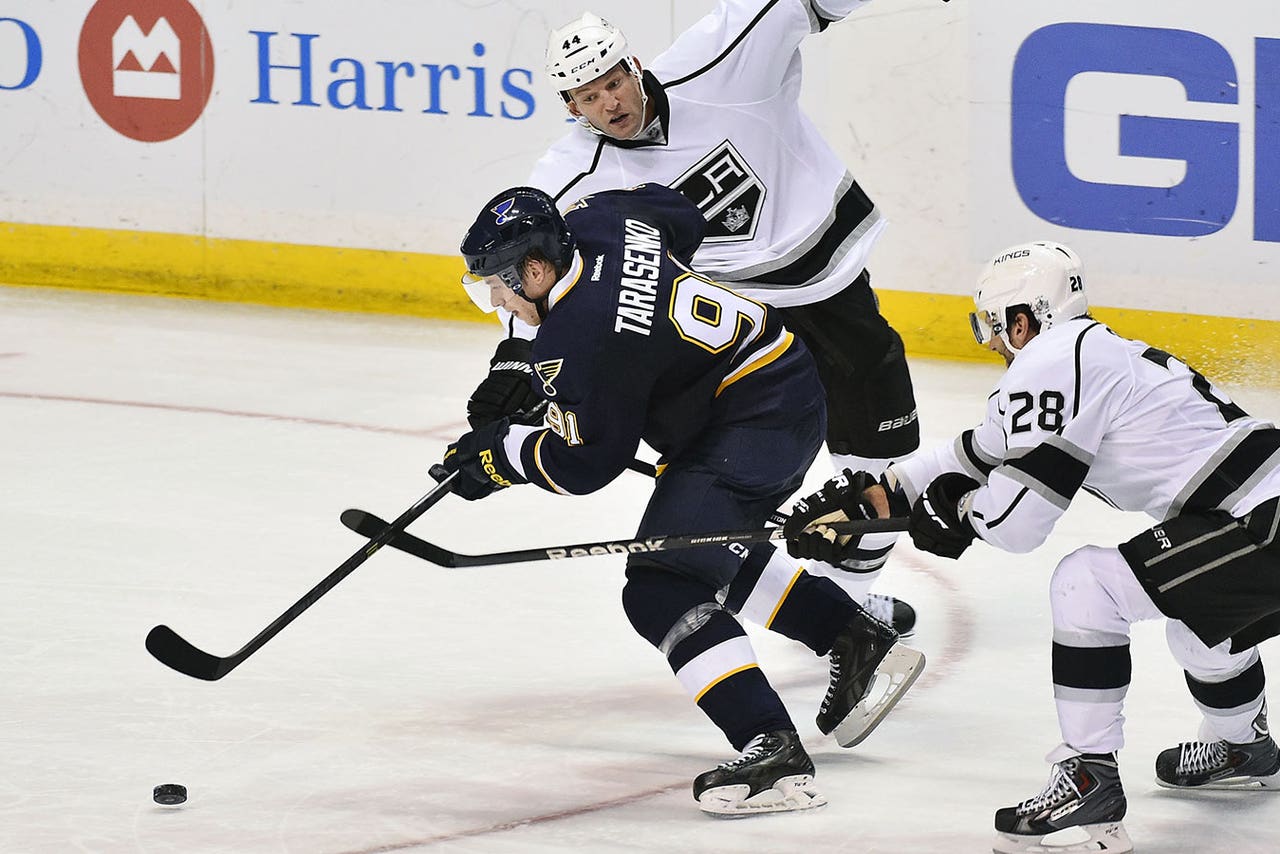 The Los Angeles Kings would normally relish an immediate opportunity for redemption following a tough loss.
That sentiment may not apply when Vladimir Tarasenko is involved.
The Kings return home for a rematch with the surging Blues on Thursday night, two days after squandering a two-goal advantage and falling 5-2 to St. Louis.
"You kind of felt it in the game," Blues captain David Backes said. "It was time to sink or swim. Our guys responded really well. We get on our horse and start playing our game where we're getting pucks and forcing them to take a couple penalties there and we get a five-on-three.
"Enough of taking a back seat to these guys -- we can play with them when we're all in on the effort."
Tarasenko recorded his second hat trick of the season, helping the Blues (21-8-2) win their fifth straight. The third-year forward has 20 goals this season and ranks fourth in the NHL with 36 points.
He's been especially hot of late, tallying 10 points in six games.
"Vladdy shoots the puck so incredibly well that you just tip your hat," Backes said. "He's got 20 goals already. He's the real deal."
St. Louis has scored 4.80 goals per game, averaged 33.2 shots and gone eight for 19 on the power play during its five-game streak.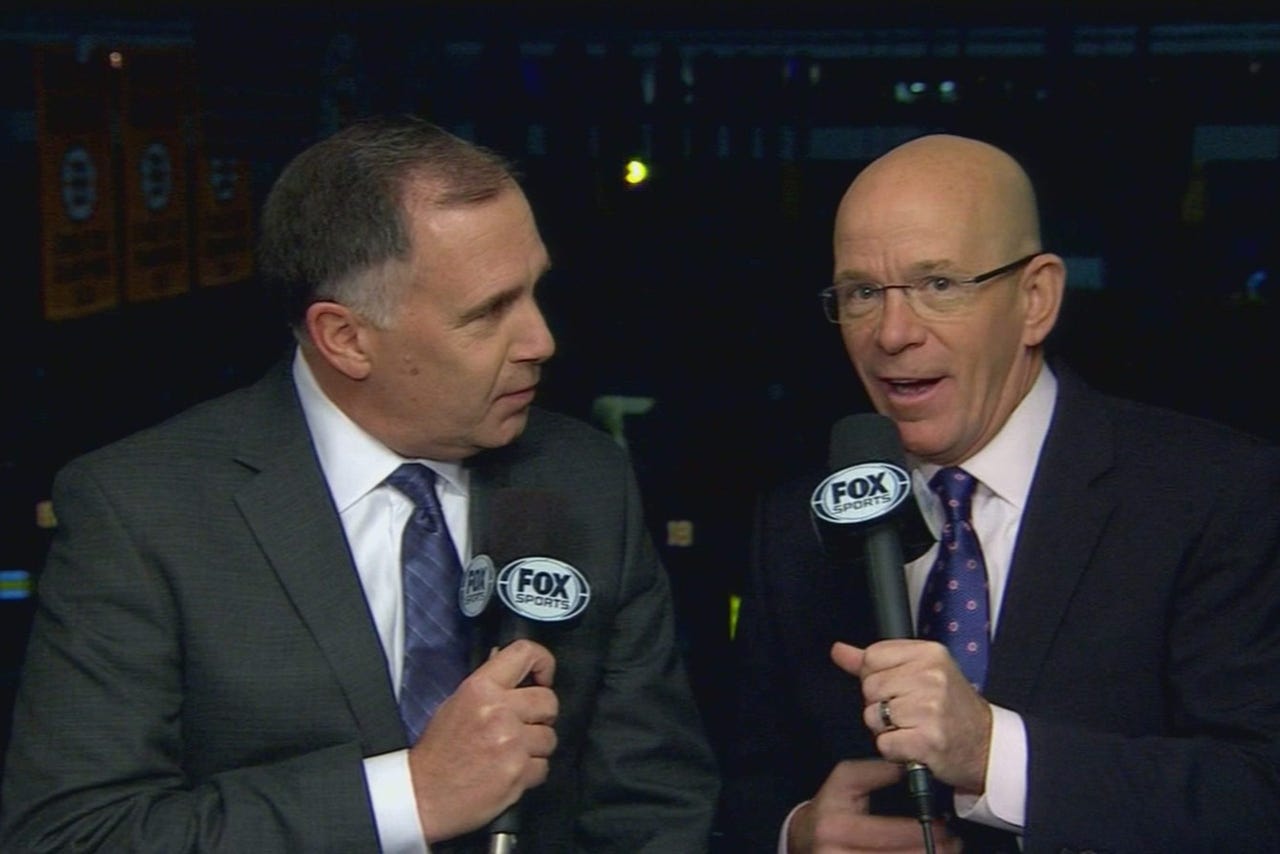 FOX Sports Midwest coverage of the Blues-Kings game begins at 9 p.m. with Blues Live.
That offense, though, won't be at full strength Thursday with forward Jaden Schwartz expected to miss some time with a right foot injury. Schwartz, who is tied for second on the team with 27 points, sustained the injury Tuesday.
Tuesday's loss was the fifth in six games for Los Angeles (15-11-6), which has totaled only eight goals in those five defeats while going one for 20 on the power play.
"Yeah, you want to beat the Blues, obviously, especially after the game like it was (Tuesday)," Anze Kopitar told the Kings' official site. "You want to come out Thursday and, I guess, have a little revenge."
Los Angeles' marquee players have been largely to blame for the scoring drought. Kopitar has scored one goal in his past 14 games and has just six this season after netting 29 in 2013-14. Marion Gaborik has emerged lately with three goals in the last two games, but Jeff Carter (one goal in his last 17 games) and Tyler Toffoli (zero goals in last seven games) have been very quiet following a season-opening run that saw the two forwards combine for 11 goals through 11 games.
"We just got to play a full 60 minutes," defenseman Alec Martinez said. "That's been our problem lately. We haven't been playing our game for a full game. You're not going to win hockey games if you're doing that."
Jonathan Quick hasn't been as sharp as he usually is, posting a 3.26 goals-against average in his last three starts. He had compiled a 1.38 GAA with two shutouts during a five-game win streak against the Blues before allowing four goals on 22 shots in Tuesday's loss.
Martin Brodeur is expected to make his third start for St. Louis and his first since he stopped 32 shots in a 4-2 win over Florida on Dec. 8. He hasn't faced the Kings since Oct. 13, 2011.
---