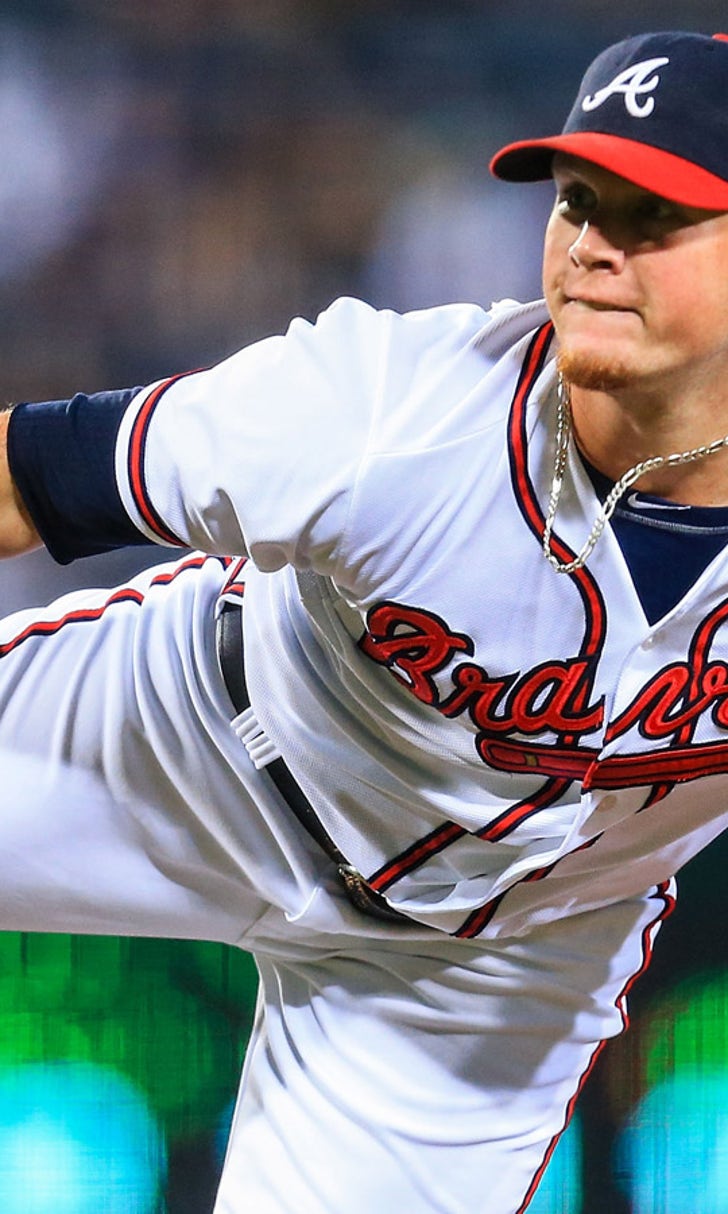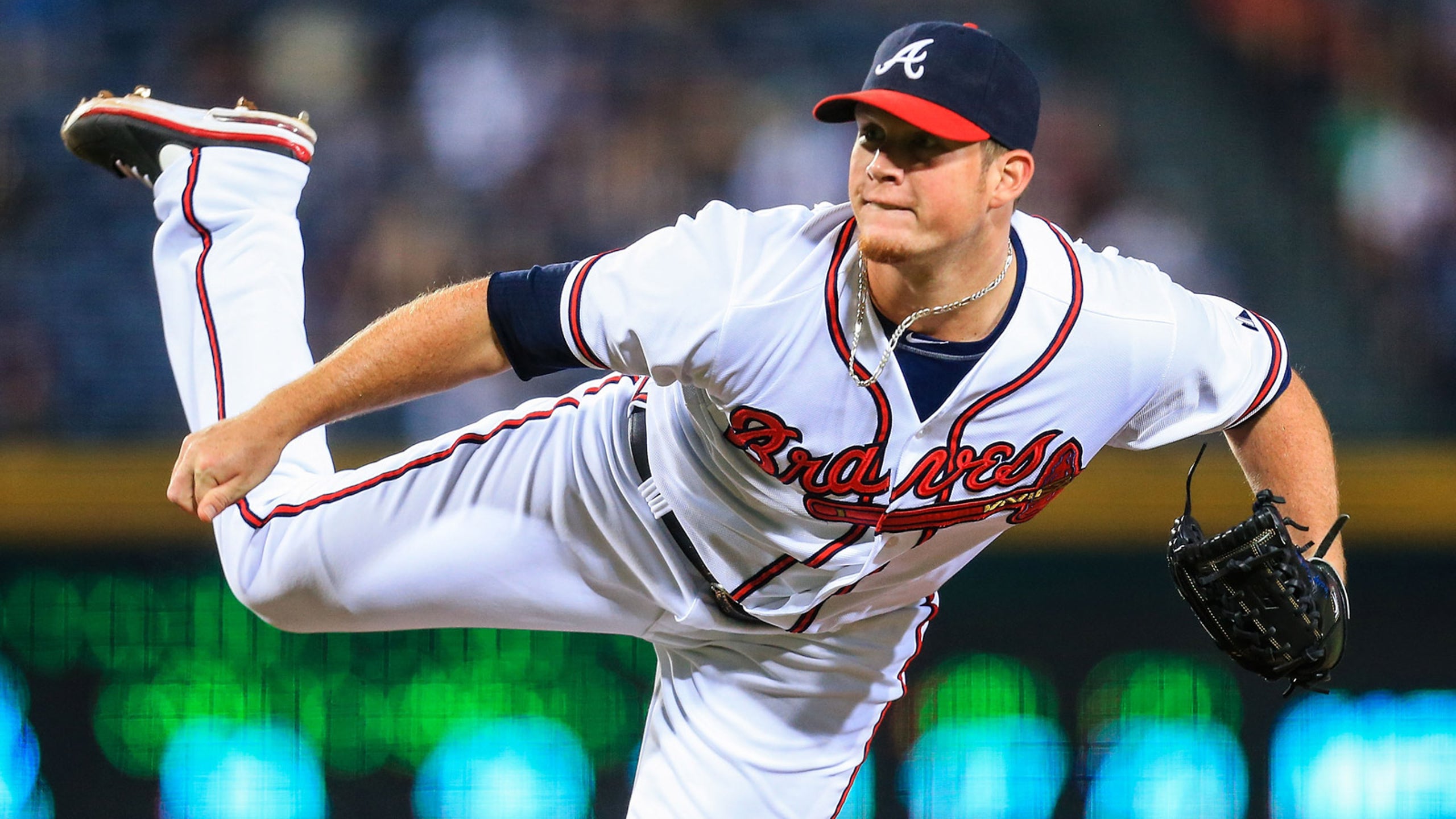 Kimbrel's focus on prep for season, not arbitration hearing
BY foxsports • January 26, 2014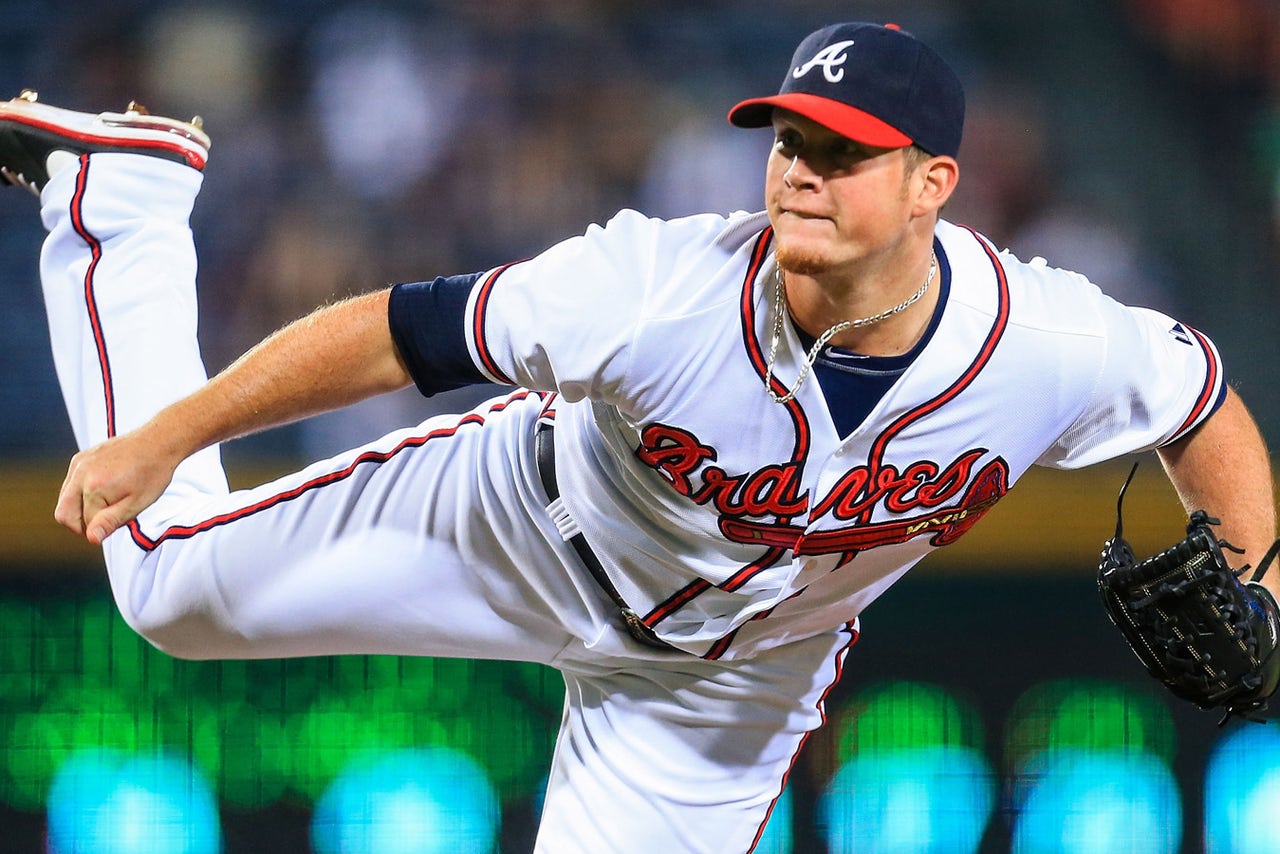 MADISON, Ala. -- Craig Kimbrel signed a lot of stuff Sunday, just not the piece of paper Braves fans want him to.
He'll get around to that, but not without a third party.
Kimbrel is one of three big-name Braves -- Jason Heyward and Freddie Freeman the others -- scheduled for arbitration hearings Feb. 7, where he'll get either the $9 million he's asking or the $6.55 million dollars the club is offering. But he wouldn't dive into the subject Sunday, back near his hometown of Huntsville, Ala., with the Braves Caravan.
"I'm not gonna talk about that right now," Kimbrel said.
Strike one.
It was a pleasant denial, with a grin attached, but fans would find it a lot more pleasant if a long-term deal was in place. How this first arbitration hearing goes could go a long way towards determining how long the 25-year-old plays in an Atlanta uniform.
After a table full of baseballs to sign in the back office, more than 500 people were waiting on Kimbrel at his local Academy Sports + Outdoors, not far down the road from where he was playing high school baseball a mere eight years ago.
"When I was in high school, I was just hoping for a chance to go to college," Kimbrel said. "When I got to college, I was just hoping for a chance to go to a Division I school. Things progressed really fast and this is where I am now."
Now, he has become the best closer in the majors -- at a speed that has paid off for Atlanta, but is also in jeopardy of making it a short stay for the homegrown talent.
"I feel like anybody at the major-league level, everybody is professional and everybody is going to go out there and do their job and do it every time," Kimbrel said. "It's the mentality you have to have when you're out there. It's just baseball."
It's just baseball, but not anybody enters the league with the noise he has, especially not this fast. His four years of .155 batting average against and the most saves of any pitcher the last three seasons (138) make him equally a Braves asset and impossible to compare. He has a career 1.39 ERA in 227 1/3 innings with 381 strikeouts.
But those numbers are still attached to a closer, a 60-inning player in a position more fragile -- and often more rocky -- than any other.
Kimbrel will be in Atlanta Monday for Roger McDowell's voluntary "Camp Roger," the team's early pitching program, until it's time to head to Florida for spring training.
He says the contract chatter won't interrupt the fun of spring training.
"Actually, it's more fun," Kimbrel said. "But we're not going to talk about that."
Strike two. A second heater, with a second grin, right past that topic.
Besides killing his share of deer, his winter was apparently filled with an inordinate amount of vows.
"Killed a few deer, relaxed, went to a bunch of weddings," Kimbrel said, "Worked out and played catch. That's about it. Pretty boring. Rode a lot of bike."
There are two numbers out there -- the Braves, who are a "file and trial" team, meaning they don't negotiate after salary figures are exchanged -- and the end result for fans is hoping to see Kimbrel play in Cobb County when the team moves in 2017 to its new stadium.
Signs point to Kimbrel possibly being the best closer in the league for the foreseeable future. But flames can die, especially on flame-throwing closers.
Until the numbers are attached to the signature fans lined up Sunday to get ...
"I go out there and I pitch when I'm supposed to and if I don't do my job, it's my fault," Kimbrel said. "And if I do, we were supposed to win. That's the aspect of the job."
Fans hope there are lot more strike threes in a pair of stadiums.
---