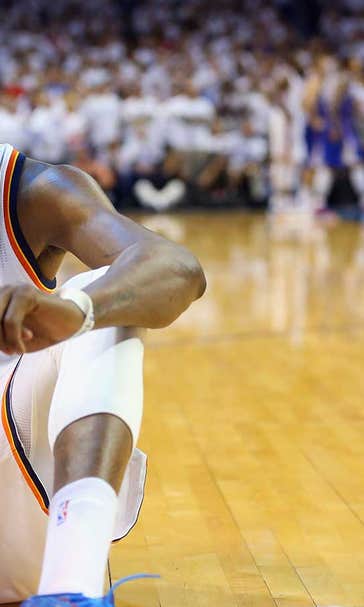 Kevin Durant on not watching free throws: 'I think I'm just bad luck'
May 16, 2014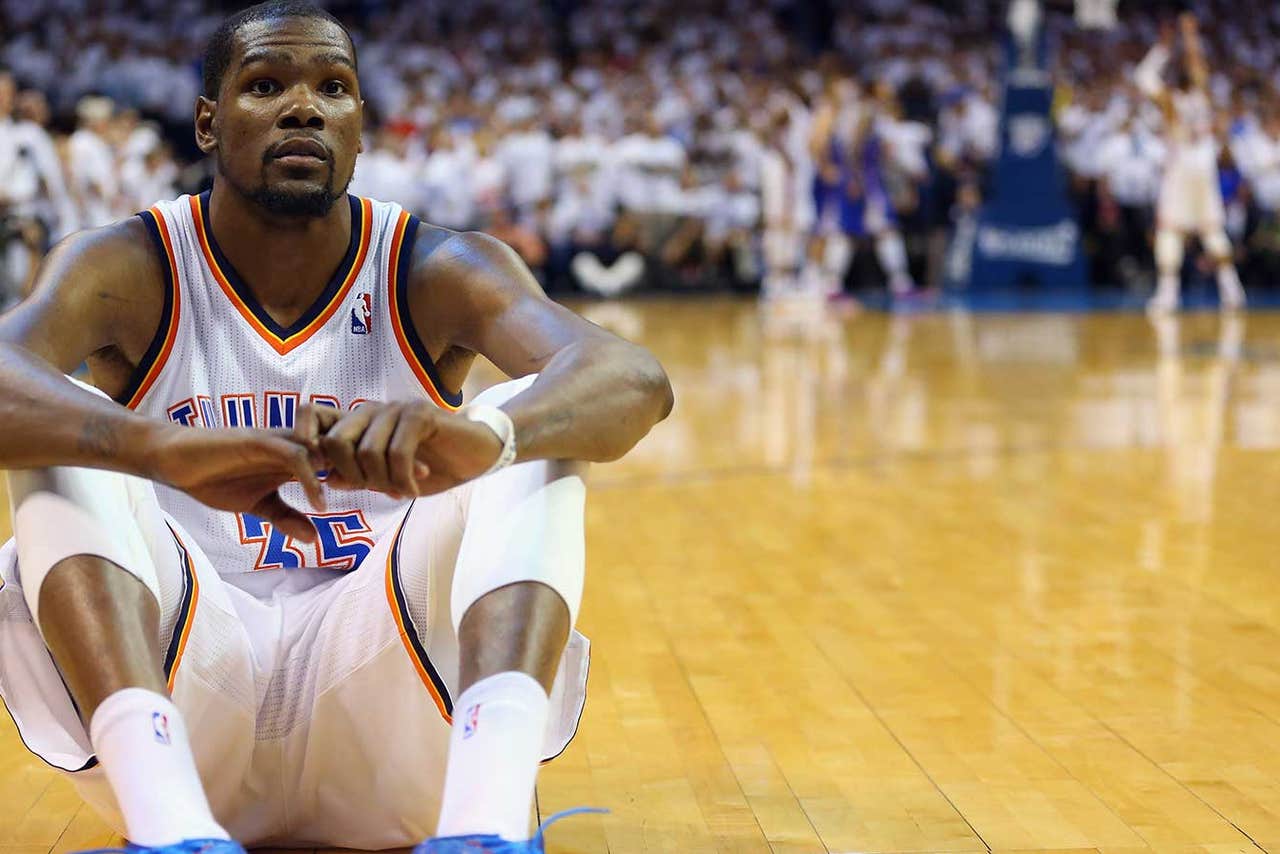 Kevin Durant and the Oklahoma City Thunder control their own destiny as they head into the Western Conference Finals.
But the NBA's MVP is also superstitious about the game.
In Game 5 of the Thunder's semifinal matchup with the Los Angeles Clippers, Durant was captured in a photo with his back turned as teammate Russell Westbrook attempted three free throws with the game on the line.
Why wouldn't he want to watch?
"It's not like I don't trust my guys to make the free throws." Durant told The Oklahoman. "I think I'm just bad luck."
"Every time I go to a Redskins game we lose," he said. "Every time I watch a Texas [Longhorns] game we lose. Every time I watch something it's not going the way I want it to go. So I have to turn my head."
It's already been a wild first two rounds of the playoffs the Thunder, and it's only going to get tougher the rest of the way with the top-seeded San Antonio Spurs up next.
The Spurs will have home-court advantage, but Durant will still know whether or not a free-throw is made when he doesn't watch.
"I'm just waiting on the crowd's reaction," he said. "I guess it's just moreso I've always done it. In the regular season, playoffs, no matter what, I've always done it. But it's nothing against my teammates."
Like or hate what you see? Let me know on Twitter @LouisOjedaJr
---
---