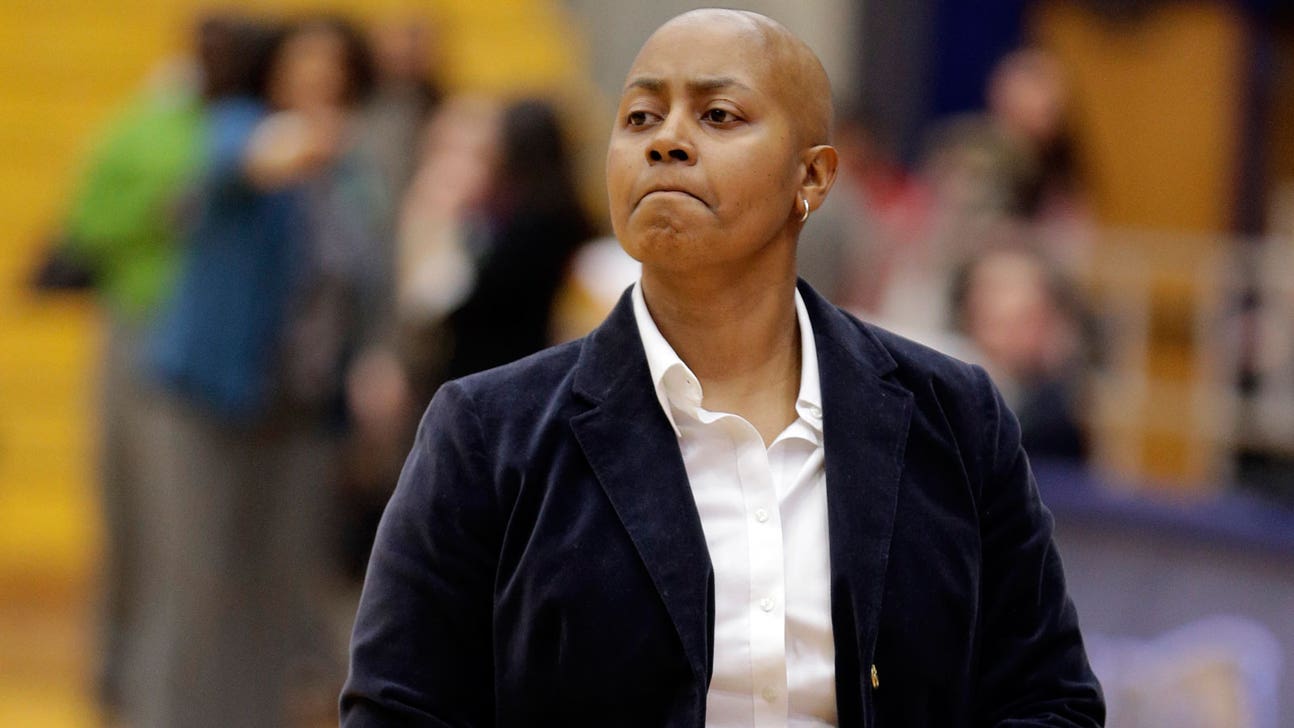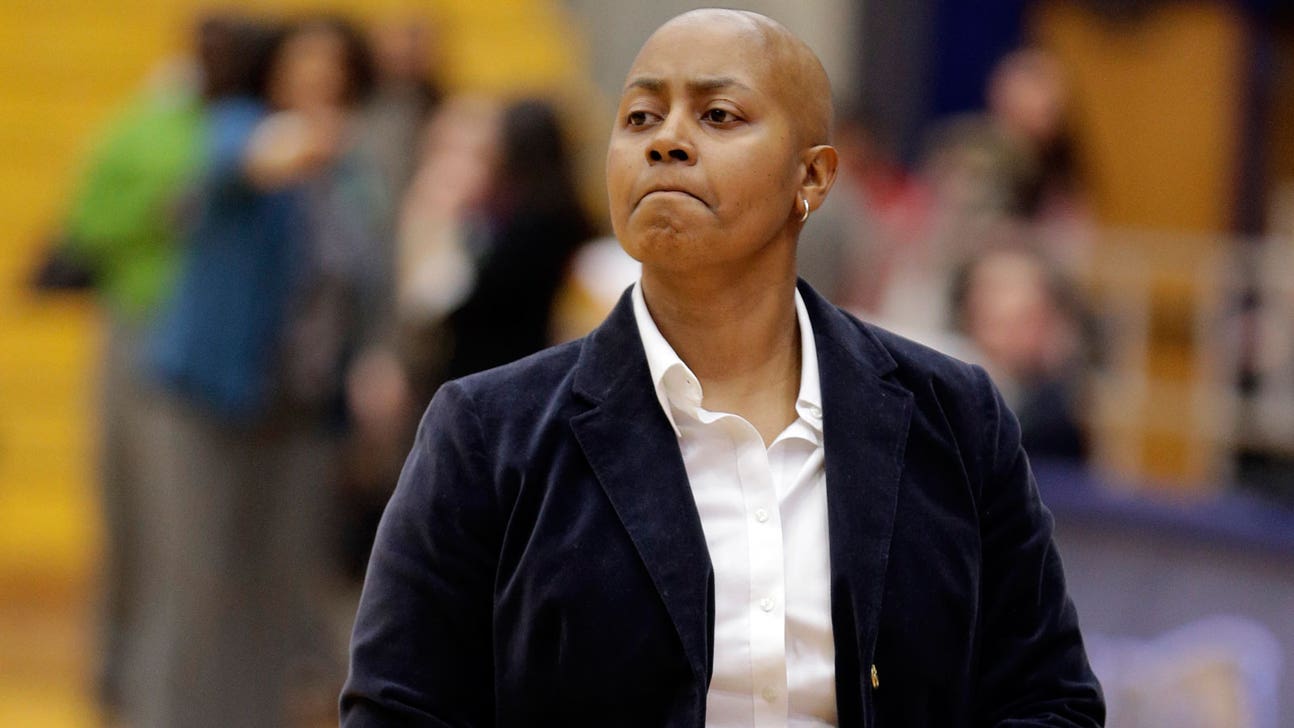 Kent State coach keeps focus on team while battling cancer
Published
Feb. 10, 2015 2:31 p.m. ET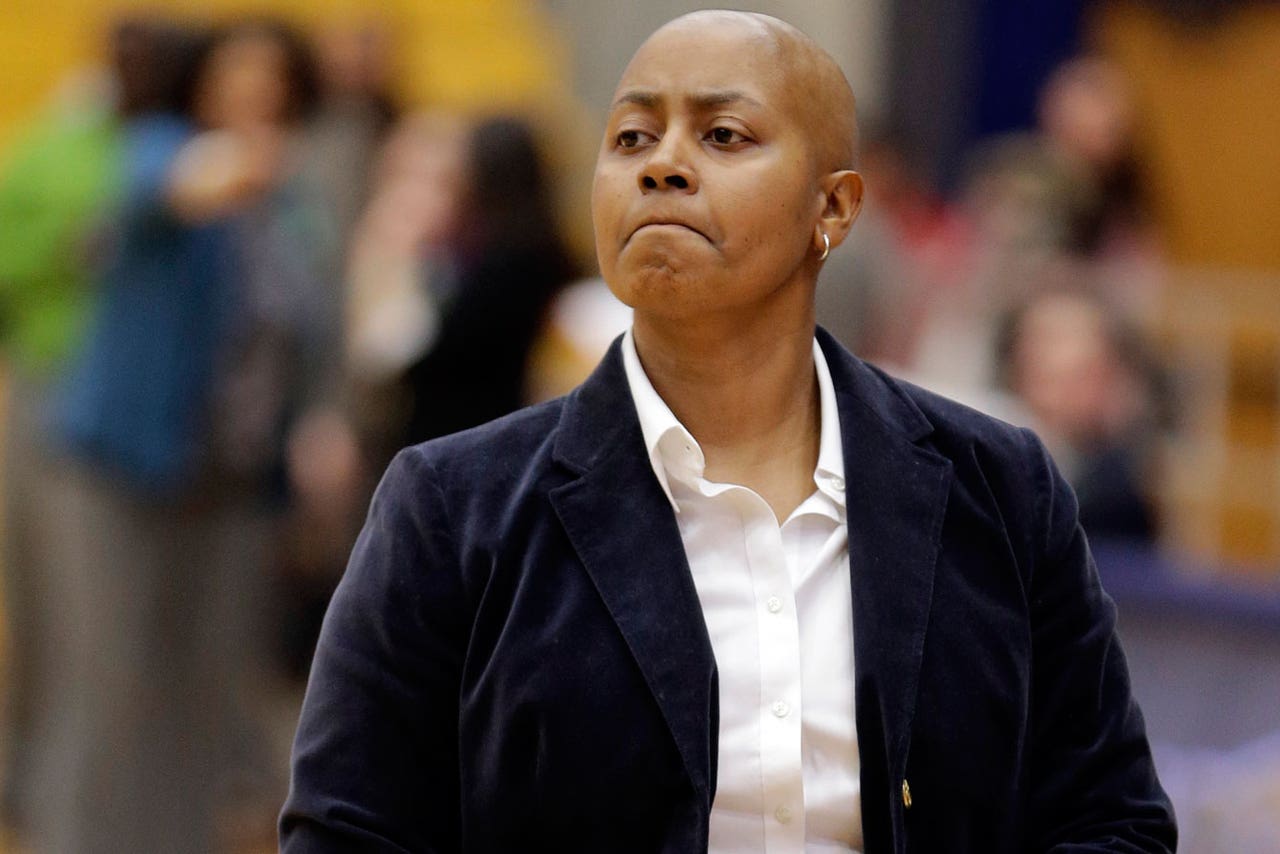 ATHENS, Ohio (AP) -- Three weeks. Three long weeks of tests and maybe and possibly and could be. That was the most difficult part for Danielle O'Banion.
It began with the worst type of call in late October, when doctors told the Kent State women's basketball coach that something was wrong and she might have cancer. And it ran all the way to the middle of November, when she got the word that she had Stage II Lymphoma.
"During those three weeks, I was very frustrated, bordering on angry," O'Banion said. "Not because it was a `Why me?' situation, but I was just irritated because we really had focused very much on this year's team and this season being a season where we would really move our program forward, and I just was irritated that this was potentially going to be a distraction to a young team."
So O'Banion leaned on the principles of a basketball lifer, beginning with her high school career in Alexandria, Virginia, and running through her time as a college player and coach.
She informed her staff and the administration at Kent State. She held a teary meeting with her team. And she kept working.
"As long as I was physically able and I didn't feel like I was a distraction to our team, it was not an option to do anything other than what we intended to do from the outset," she said, "and that was to help our young team mature and grow into a competitor."
O'Banion, who turns 36 in March, looked much like any other coach during Saturday night's game at Ohio. She marched up and down the sideline, barking out orders and clapping at times while encouraging her young team against the Mid-American Conference-leading Bobcats.
The only hint to O'Banion's condition was her perfectly bald head, where there once was long black hair that spilled onto her shoulders.
"Still the fiery woman, you know, out there, getting us fired up and getting us going and holding us accountable," junior guard Melanee Stubbs said.
Kent State put together a solid start against surging Ohio, but the Bobcats pulled away in the second half for a 58-44 victory. It was the seventh consecutive loss for the Golden Flashes, who have five freshmen and four sophomores on their 14-player roster.
While the losses have piled up, 18 in 21 games so far, O'Banion's quiet fight against lymphoma has inspired her team. Perhaps even more off the court than between the lines.
"It just shows that life is much more than basketball and there's so many lessons that you can take out of this sport and take it to life," sophomore guard Larissa Lurken said, "and so I think we've learned a lot through that."
The way O'Banion has handled her diagnosis -- her preference to keep the focus on the team, and deflect any attention from her situation whenever possible -- can be traced to her biggest influences, while staying true to what feels comfortable to her.
She played for Cathy Inglese at Boston College, and her coaching career includes stints with Kathy Delaney-Smith at Harvard, Pam Borton at Minnesota and Melissa McFerrin at Memphis. Delaney-Smith kept right on coaching while she was beating breast cancer before O'Banion arrived at the school for the 2001-02 season.
"I had always heard stories about her resilience and her sense of humor, quite honestly," O'Banion said, "and then working for her that year at Harvard, you know Kathy brings a certain level of off-color personality and enthusiasm that I try to bring every day to our team."
O'Banion and McFerrin were on Borton's staff at Minnesota, and McFerrin said she tried to hire O'Banion a couple times while she was in charge at American. It finally worked out after McFerrin got the top job at Memphis, and O'Banion spent four seasons with the Tigers before moving to Kent State in April 2012.
"Danny is all about team. There is nothing in Danny's being that's ego driven," McFerrin said, before adding: "Danny's winning this battle, and lymphoma's going to the mat."
McFerrin was one of several coaches across the country who wore green ribbons during a January weekend of games in support of O'Banion and the fight against lymphoma. O'Banion said she was "overwhelmed" by the gesture, but one of the biggest takeaways for her was the support for everyone with the deadly disease.
O'Banion has two more chemo sessions left, one in February and another in March, and then a final scan to make sure there are no more cancerous cells. She is looking forward to the final part of the season with the Flashes, while also taking time to count her blessings.
"It's the littlest things now that make me smile. We got dumped on with all this snow, and I'm driving into work this morning and I'm amazed by the different sizes of the piles of snow," she said with a laugh. "It's little things. Watching our players in practice enjoying each other, laughing and smiling, it's just everything that you might have been too busy to appreciate before."
---