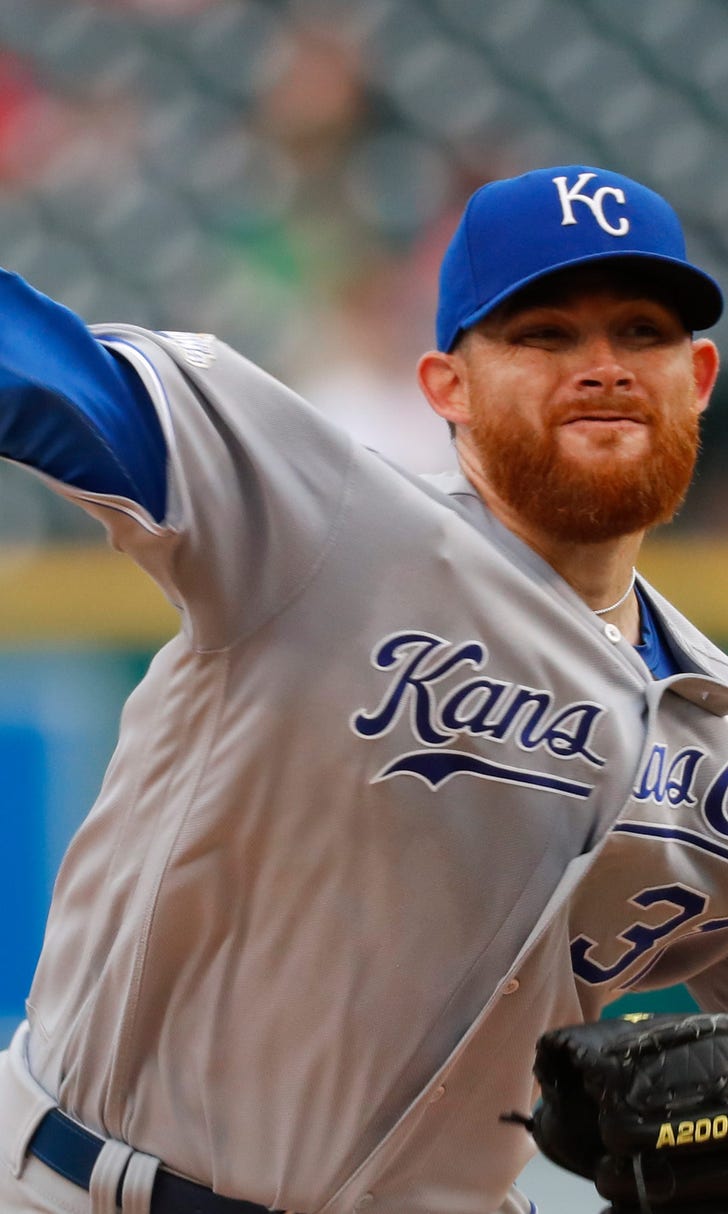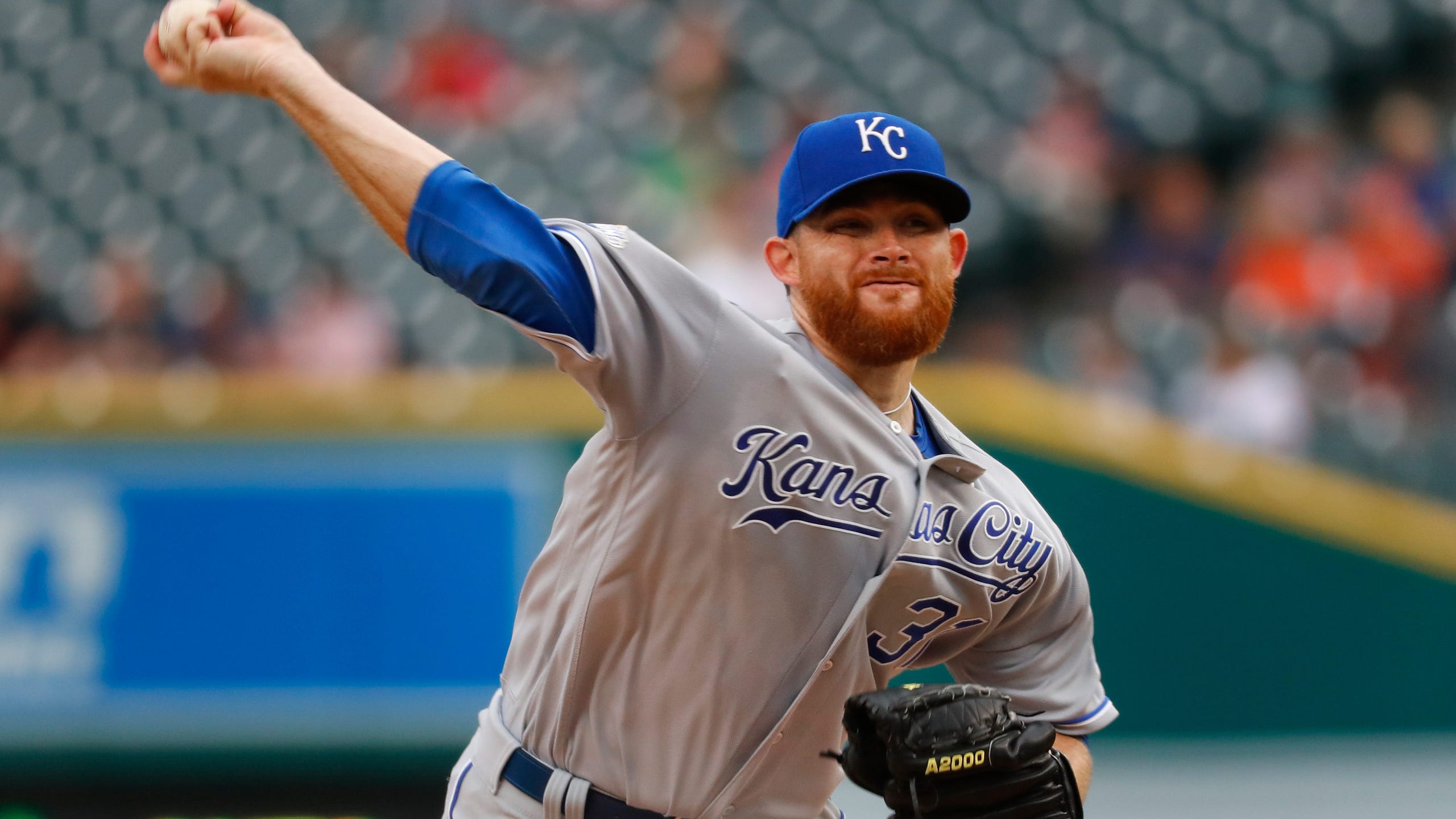 Kennedy's exceptional pitching could continue in Boston
BY foxsports • August 26, 2016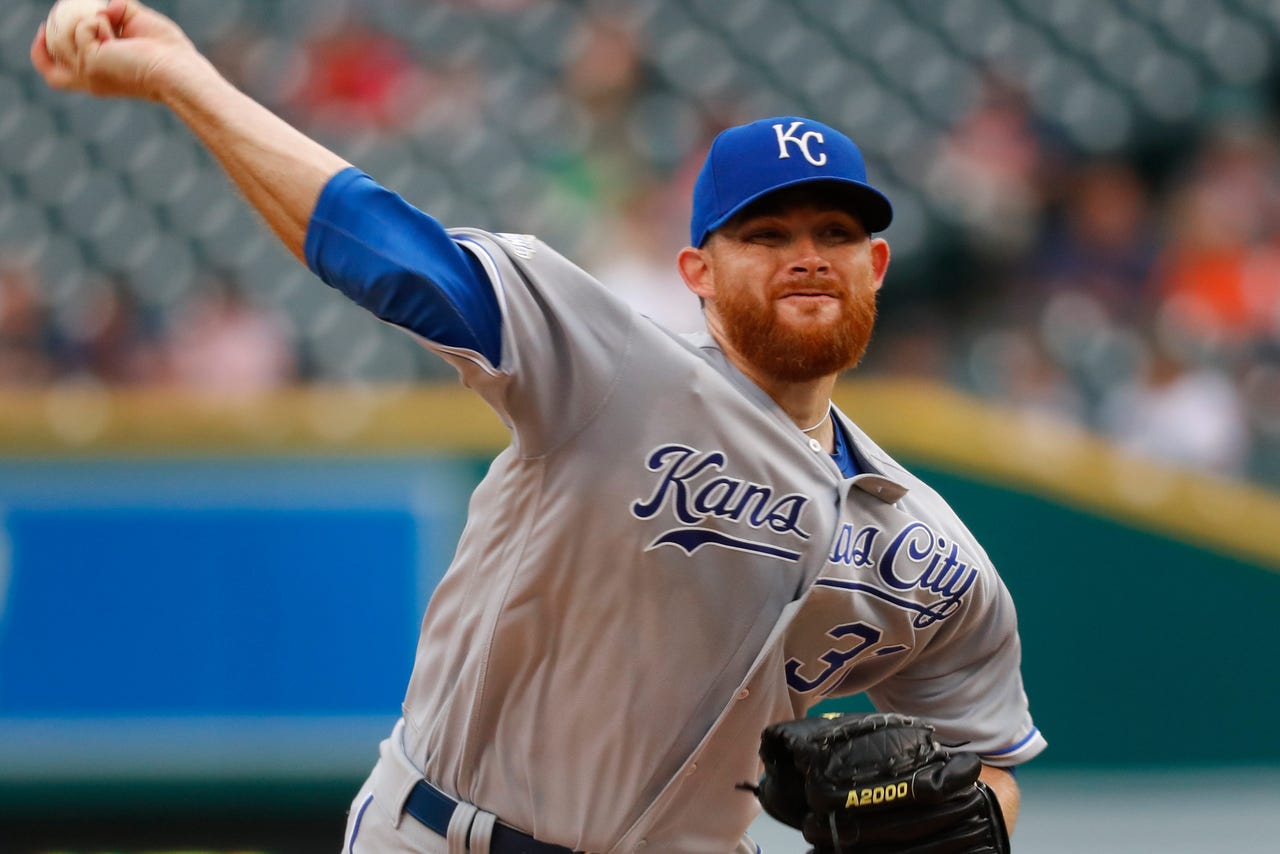 BOSTON -- Ian Kennedy shoots for a club record and the Kansas City Royals look to continue a second-half push when they open a three-game series against the Red Sox at Fenway Park on Friday night.
The veteran right-hander, who faces knuckleballer Steven Wright, has had five straight outings of at least six innings and one earned run or fewer, matching Larry Gura's club mark set in 1981.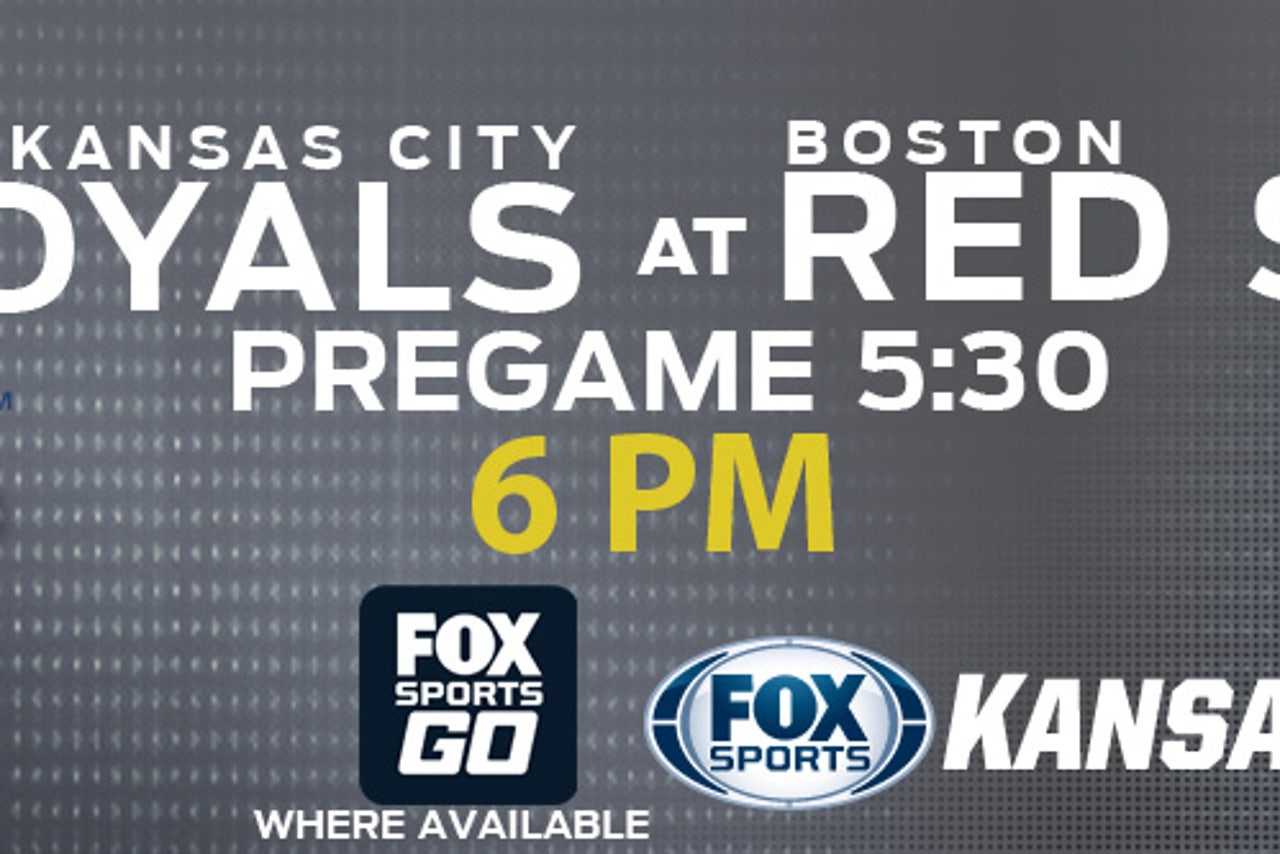 Kennedy (8-9, 3.58 ERA), who signed a five-year, $70 million free-agent contract with the Royals this past offseason, is 2-0 with an 0.79 ERA over those five games, lowering his ERA from 4.41 to 3.58. In his last start, Kennedy, who had been a victim of non-support, cruised to a 10-0 victory over the Minnesota Twins with eight shutout innings.
"That's five starts in a row where he's been completely in control. He's just been throwing the ball extremely well," manager Ned Yost said after Kennedy's last start.
Kennedy's surge has coincided with the defending World Series champions' second-half charge. The Royals have won 10 of their last 11 after a 5-3 victory in Miami on Thursday night. They have won their last six series and are four games out of a wild card spot and seven away from the American League Central lead.
Kennedy and Wright matched up May 18 in Kansas City, with Wright getting the loss and Kennedy a no-decision. Wright, one of the real surprises of the 2016 season, comes off the disabled list Friday to open Boston's six-game homestand.
Watch the Royals Live pregame and postgame shows before and after every Kansas City Royals game on FOX Sports Kansas City.

Wright (13-5, 3.01), who is 5-0 since his last loss two months ago, was used as a pinch runner against the Dodgers in Los Angeles and suffered a right shoulder injury diving back into second base.
He threw a bullpen session in St. Petersburg, Fla., and was pronounced ready to make his first appearance since Aug. 6.
The Red Sox just finished a four-city, 7-4 road trip that actually ended poorly, with two painful losses to the last-place Rays. They lost rookie left fielder Andrew Benintendi to a knee injury Wednesday and come home for six before going back out to the West Coast as their treacherous second-half road grind continues.
"We had a winning road trip," Boston manager John Farrell said after Thursday's loss. "We had to go out and put up a winning record, we've done that. But despite being 7-4 (on the road trip), there's times you look back, today being one of them, that you could have possibly capitalized."
Despite the two losses, the Red Sox remained tied with the Toronto Blue Jays for the AL East lead, with the Baltimore Orioles a game behind.
The Royals, 17-6 in August after a 7-19 July, still have work to do but a 2-1 start to a six-game road trip kept the momentum going.
Kennedy, making his second career start at Fenway, has significant National League numbers against some Red Sox with Hanley Ramirez 4-for-24 and former teammate Aaron Hill 5-for-13 against him. David Ortiz, who has 30 homers and 100 RBIs in his farewell season, is 3-for-6 with a homer against Kennedy.
The current Royals are just 9-for-45 (.200) as a team against Wright.
---
---