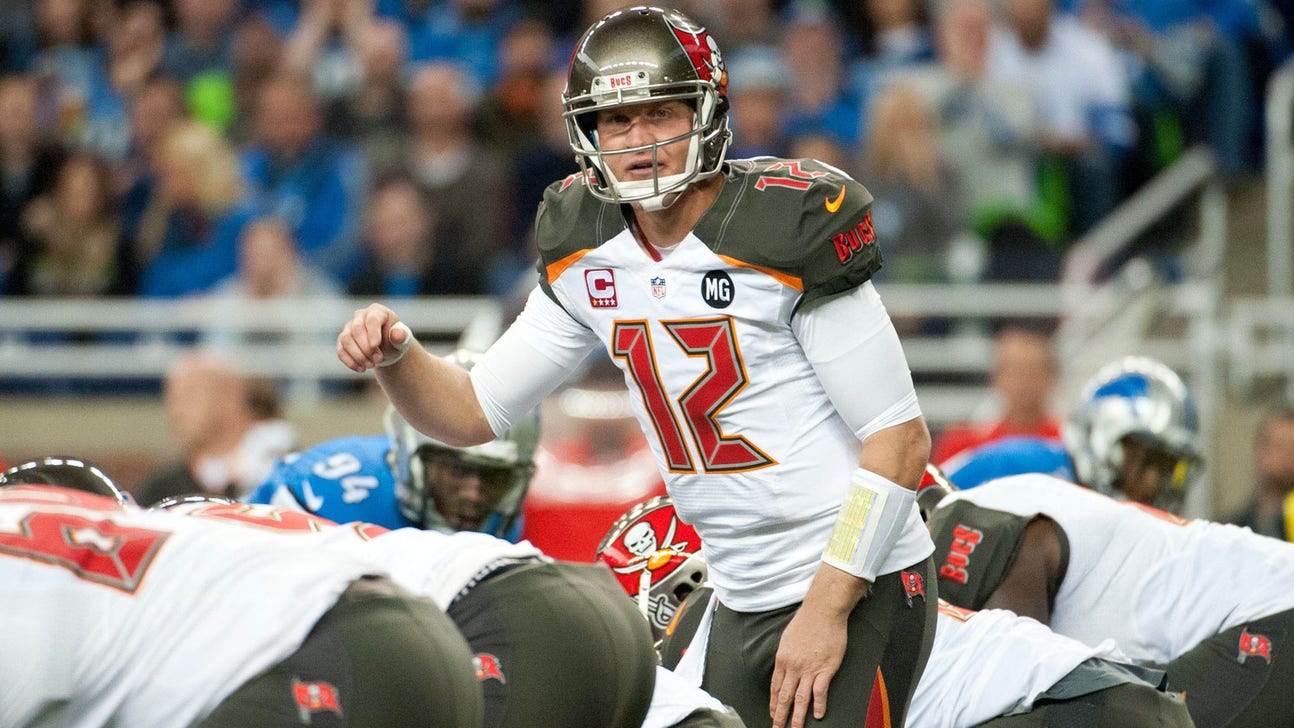 Keeping the faith: Bucs sticking with Josh McCown to close out season
Published
Dec. 10, 2014 4:46 p.m. ET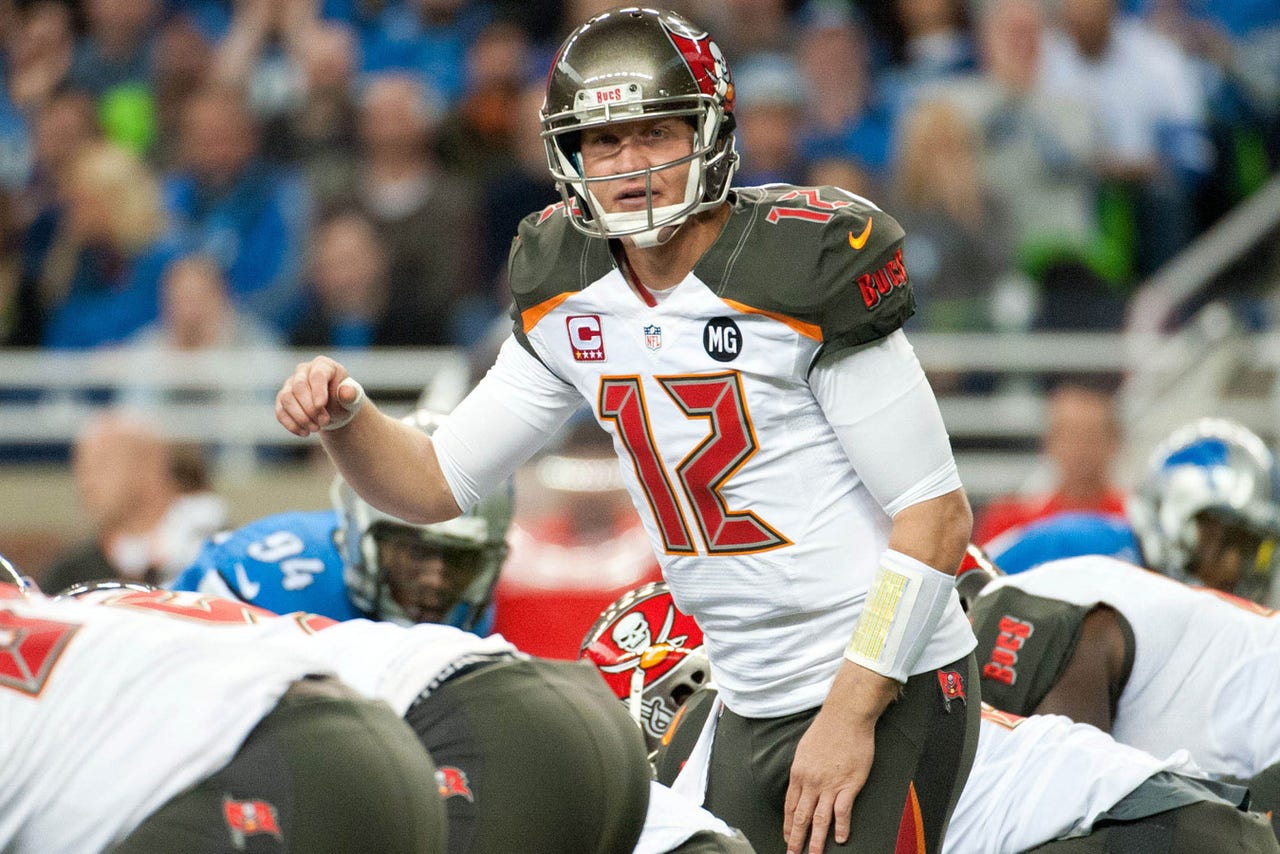 TAMPA, Fla. -- Josh McCown walked to the podium early Wednesday afternoon as the Tampa Bay Buccaneers' starting quarterback, to the surprise of some.
The Bucs were eliminated from playoff contention Sunday with a 2-11 record, and the development is largely due to McCown's poor play. The veteran has been beaten, battered and bruised on his way to a 1-7 record as Tampa Bay's starter, his punishment a reflection of the Bucs' black-and-blue year under Lovie Smith.
A move back to Mike Glennon this week wasn't outlandish to consider. Though the difference between the two quarterbacks at this point is small -- McCown has thrown 11 interceptions in eight games and Glennon has six interceptions in six -- there was a logical argument to be made that the Bucs should discover in their final three games what they have in their second-year signal-caller once and for all.
Yet here was McCown, speaking as his usual honest and revealing self, sharing his thoughts about another chance to start against the Carolina Panthers at Bank of America Stadium in Week 15. Last Sunday, the Detroit Lions' defensive line punished him on an afternoon when he was sacked six times, knocked senseless by Ndamukong Suh twice and pressured into oblivion.
Three days later, McCown remained grateful.
"I had opportunities, but obviously, to work with Lovie and build something with him -- to be a part of that -- is something that I want to do," McCown said. "And so I'm behind him 100 percent whatever he decides to do. And so if that's (to) take a look at another player at another position or at my position or whatever, I'm fine with that, because I want to help him build this team. And until they say, 'Hey, you're no longer a part of that,' then I'm going to do that."
McCown remains part of the Bucs' plans, but to what extent remains unclear. Theoretically, Glennon could appear again this season, either because of another injury to McCown or because of a late change of heart by Smith to see what the 6-foot-6, 225-pound NC State product can do.
The journeyman behind center has left the possibility open for anything to happen in these lame-duck weeks, McCown's inability to serve as a disciplined game manager a letdown for a franchise that envisioned him recapturing the momentum found in his final season with the Chicago Bears. He has turned the ball over in each of his past three games. He has thrown two interceptions in four games this fall.
But there's something to be gained with a strong finish. McCown, at age 35, could be auditioning for a future with the Bucs as a mentor-as-backup if Tampa Bay takes a quarterback high in the first round next spring.
Despite his erratic play, McCown has proven to be a quality presence whose perspective would serve someone like Marcus Mariota well. McCown's performance this season has shown that the Bucs should search for a new answer at quarterback, but that doesn't mean there's no room for him within the franchise for 2015.
Such a scenario would likely leave Glennon as the odd man out. But perhaps the new regime has made a verdict on him after he struggled with interceptions in five consecutive games this season while producing an 83.3 passer rating and a 57.6 completion percentage.
Then again, perhaps not.
Whatever the future holds, there should be intrigue to see how McCown finishes. It would be in his best interest to have three clean games. But considering that the victory over the Washington Redskins in Week 11 represents his only start this year without an interception, it's hard to count on a departure from his norm.
"Josh is our quarterback," Smith said. "He gives us the best chance to win.
"The future is not here right now. This is the 2014 season, and we feel like we can get some things accomplished. Within our organization, we're all on board with what we're going to do in these last games."
That answer is a surprise to some, but with what's at stake for McCown the rest of this month, perhaps Smith's trust in the veteran should be more predictable.
You can follow Andrew Astleford on Twitter @aastleford or email him at aastleford@gmail.com.
---