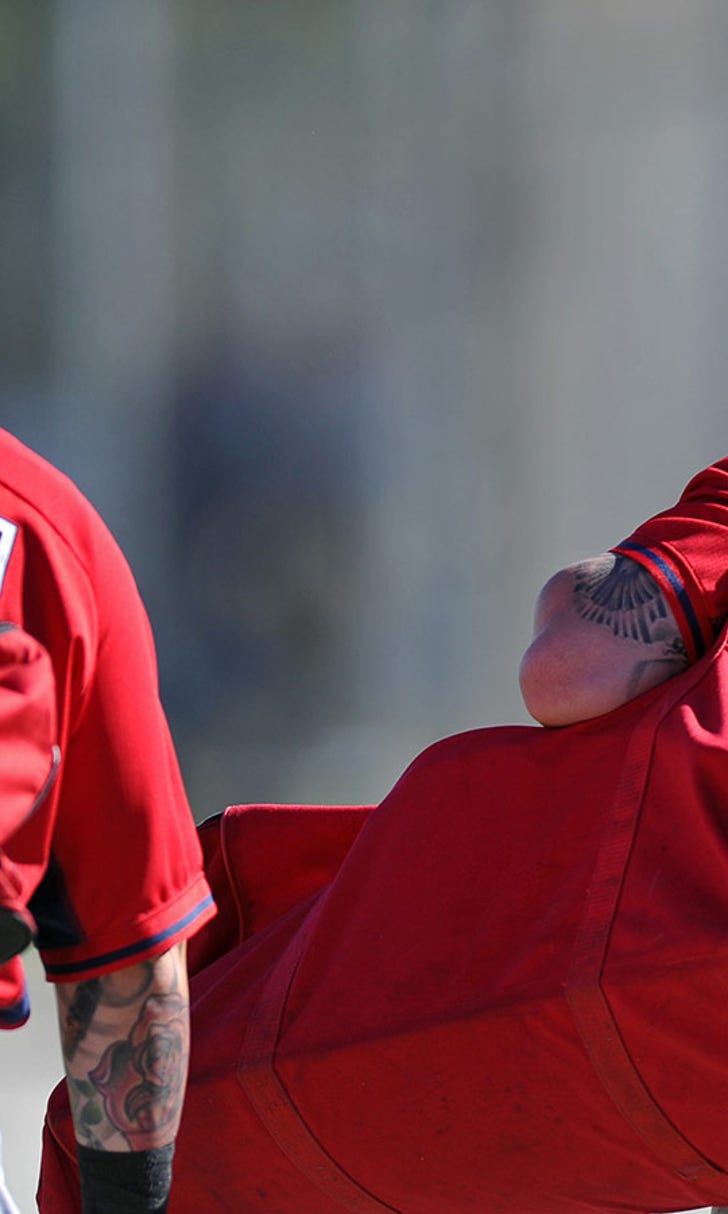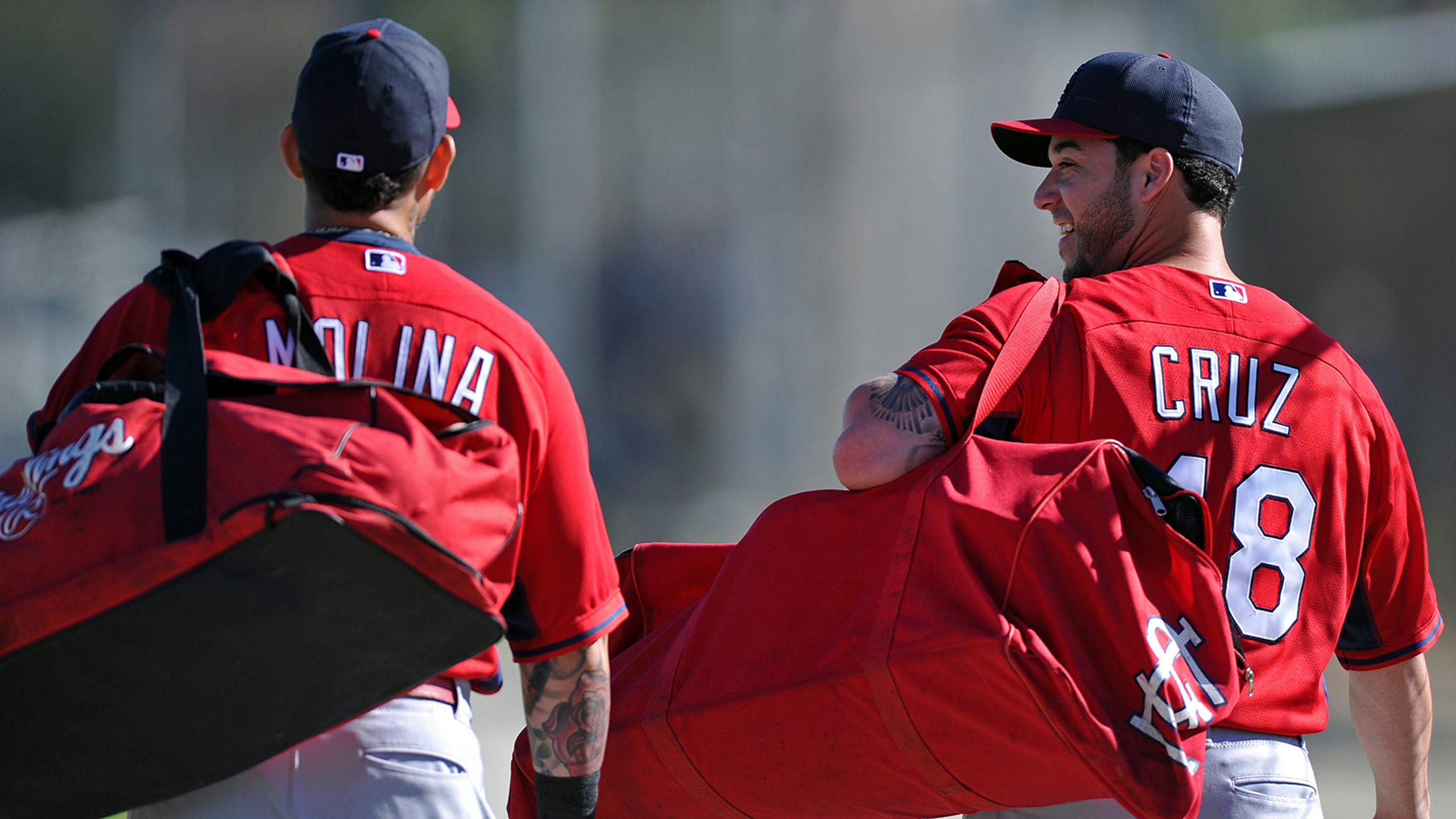 Keep an eye on these Cardinals in Jupiter -- even Yadi bears watching
BY foxsports • February 18, 2014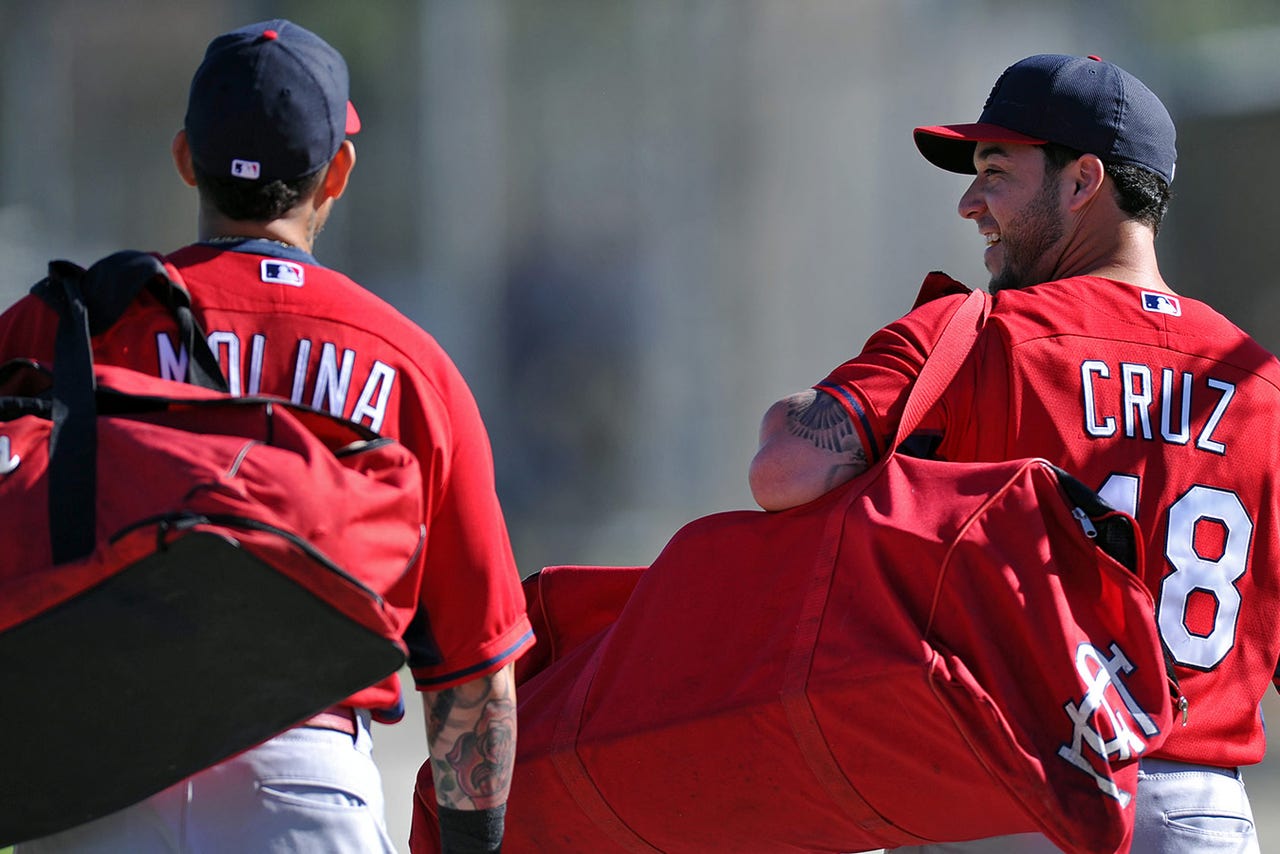 ST. LOUIS -- No Cardinals player or pitcher will be more closely watched during spring training than prized prospect Oscar Taveras.
If, as expected, his surgically repaired ankle is 100 percent, he figures to get plenty of work during the exhibition season as the Cardinals' brain trust decides whether he should start the season in St. Louis or Memphis.
On a club that probably doesn't have as many jobs to decide as manager Mike Matheny wants his players to believe, the Big O Show looks like a true unknown. Watching him try to hit his way into the majors could provide a month full of highlights as well as speculation.
While Taveras tops the list of position players to watch in camp, there are others with plenty to prove, too. Here are six more I'm looking forward to following:
Peter Bourjos. Since he was traded to the Cardinals nearly three months ago, we've been hearing all about his blinding speed and Gold Glove-like defense. Now we finally will have a chance to see him on the field, and it should be fun.
Pete Kozma. We know he can play shortstop. How is he at second? And third? More important, can he show improvement with the bat? The answers to these questions will go a long way in determining where Kozma starts his season.
After a year of being the regular shortstop for the NL pennant winners, he could end up in the minors. Matheny said he texted Kozma after the club signed shortstop Jhonny Peralta and encouraged the 25-year-old to keep working. Reports from Florida so far are that Kozma is doing just that, with his head up.
Greg Garcia. After hitting .271/.377/.384 as Memphis' shortstop last season, he might be Kozma's main competition. If Kozma is sent to Memphis, what happens to Garcia?
A 24-year-old who was drafted in the seventh round in 2010, Garcia earned a spot on the 40-man roster with a strong finish in 2013. He would not seem to have a chance to make the majors in spring training but, depending on his hitting, he could move ahead of Kozma on the organizational depth chart.
Watch 15 Cardinals spring training games on FOX Sports Midwest. CLICK HERE for the full schedule.
Kolten Wong. If you were to compile a list of the Cardinals who figure to get the most at-bats in spring training, the rookie second baseman would top the list. The Cardinals want him to win the second-base job, a goal that would seem to demand as many spring at-bats as Matheny can give him. Teams are expected to take four "regulars" to away spring training games. Look for Wong to be on a lot of those trips.
Mark Ellis at third base. Though he has said all the right things about being prepared to serve as a backup, you know he'll be gunning for the second-base job. But unless Wong flops, Ellis is more likely to serve as a utilityman of sorts. That is, he's planning to back up Matt Carpenter at third and Wong at second but says he's not expecting to see much time at shortstop. We'll find out in spring training.
Ellis played shortstop at Florida (David Eckstein was his second baseman) and says he has seen plenty of time at third. But, except for a third of an inning in 2013, he hasn't played the position in the majors since 2002.
Yadier Molina. It's not about watching him on the field during spring training. It's about watching how much he's not on the field.
Molina missed much of camp last year because of the World Baseball Classic, during which he played for Puerto Rico a little more than the Cardinals wanted. With no WBC this season, Molina should have an easier spring workload and, theoretically, hold up better for the marathon season.
But Molina being Molina, he always wants to play. He views spring training as a chance to get familiar with the stuff of the organization's young pitchers in case they're called up during the season. Since that can be done in bullpen sessions, Molina has no real reason to overly extend himself in spring training. If you see him at Roger Dean Stadium much past 3 p.m., his workday has lasted too long.
You can follow Stan McNeal on Twitter at @stanmcneal or email him at stanmcneal@gmail.com.
---