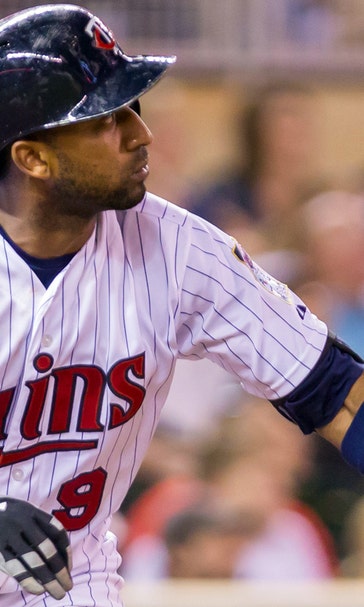 Keep a lid on it? No mandatory helmet law for Twins' Nunez
September 5, 2014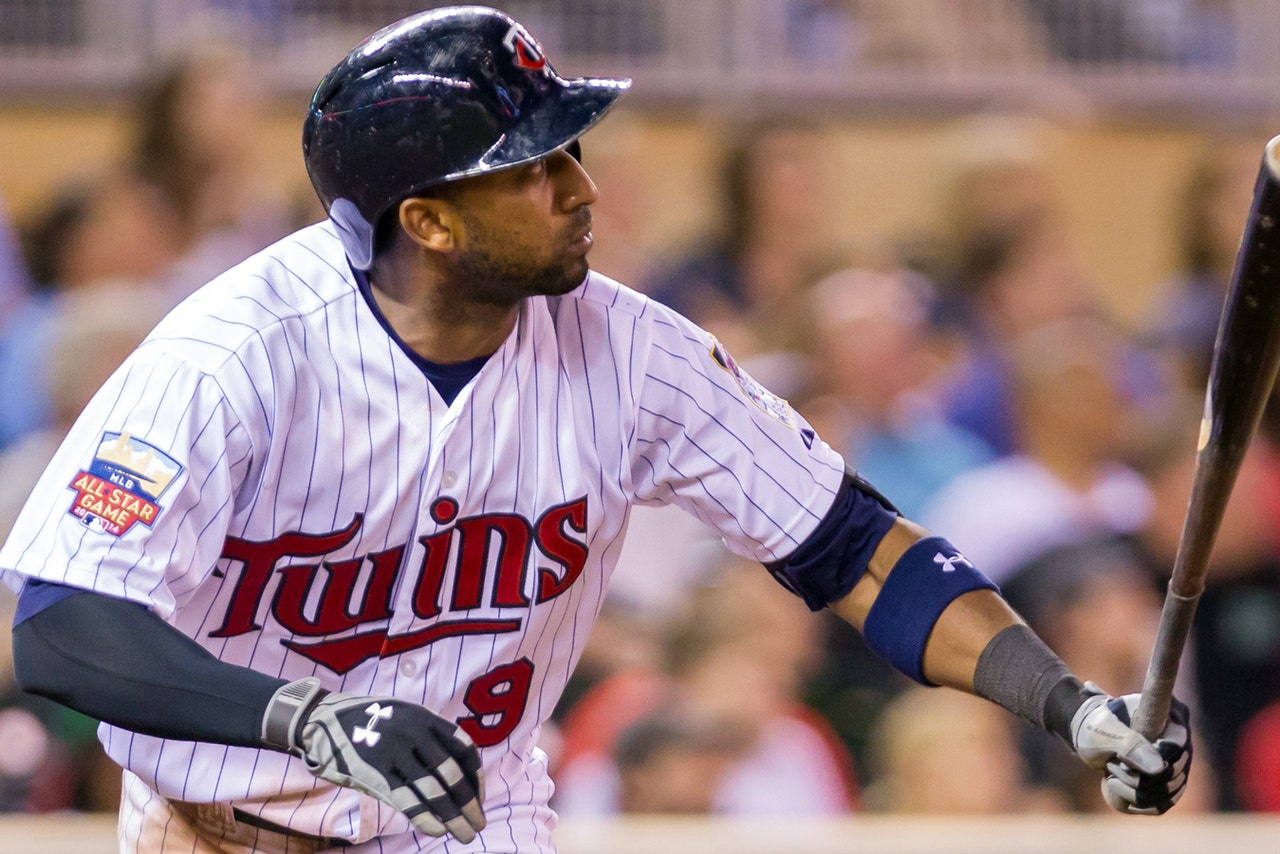 There was something unusual about Twins infielder Eduardo Nunez's three-run home run in the sixth inning of Thursday's loss.
It wasn't that it tied the game, although Minnesota eventually lost 5-4. It wasn't the fact that it was only Nunez's fourth homer of the year.
No, the most bizarre part of Nunez's home run was that his helmet stayed on his head while he rounded the bases.
It's become somewhat of an epidemic this year for Nunez. Almost without fail, his helmet falls off whenever he picks up speed on the base paths. If he hits a ball in the gap? You can almost assuredly bet that the helmet is flying off. A triple or stolen base? Forget about it.
"There's been a lot of stuff said in our dugout about it," Twins manager Ron Gardenhire said. "I think people are betting on where his helmet's going to fall. I really think they're gambling on it."
When Nunez is asked about the helmet, he just laughs. It's a problem he had during his four seasons with the New York Yankees, and it's followed him to Minnesota. It wasn't an issue in the minor leagues, he said, perhaps due to what he said were heavier helmets.
The Twins have tried a few different ways to remedy the situation. Nunez said the team put two pads in the helmet to try to tighten it.
"It still fell off," Nunez said. "I don't know what's going on."
In the view of his teammates and coaching staff, it's usually a good thing when Nunez's helmet flies off because it means the 27-year-old utility man is flying around the bases. In 59 games with Minnesota this year, Nunez has six doubles and three triples, along with four home runs.
There's no official statistic for batting helmets lost — not even FanGraphs has a column for it — but it's a good bet that Nunez leads the majors.
"He's got to be rated No. 1 in the league," said Twins second baseman Brian Dozier. "Sabermetrics has to have something on that."
During a recent homestand at Target Field, Nunez's teammates had finally had enough of watching his helmet fall off as he ran the bases. So starting pitcher Ricky Nolasco took some athletic tape from the dugout and fashioned a makeshift chinstrap to Nunez's helmet — similar to the ones worn by Little Leaguers.
The tape chinstrap is not only a fashion faux pas, but it's probably not allowed by Major League Baseball rules. So the Twins and Nunez continue to search for a solution to this ongoing problem.
"Watch our dugout. Guys are putting tape on his helmet," Gardenhire said. "We have actually focused on the running, trying to figure out how he knocks it off. He shakes his head back. However he does it, he just doesn't like that helmet."
As long as Nunez keeps producing, the Twins will be just fine with him losing his helmet. Entering Friday's game against the Angels, Nunez is batting .266 with 24 RBI and eight stolen bases (most of which he likely lost his lid in the process) since Minnesota acquired him in a trade with the Yankees for minor leaguer Miguel Sulbaran.
Perhaps New York should have sent a few extra helmets along with Nunez in the deal — although they didn't seem to stay on with the Yankees, either. In the meantime, the Twins will continue to enjoy watching Nunez run around the bases and lose his helmet.
They may even bet on it, too.
"We give him a very hard time about it," Dozier said. "Any time he's got a double or triple or something, we're all like, 'Here it goes! Here it goes!' We're waiting for it."
Follow Tyler Mason on Twitter
---
---