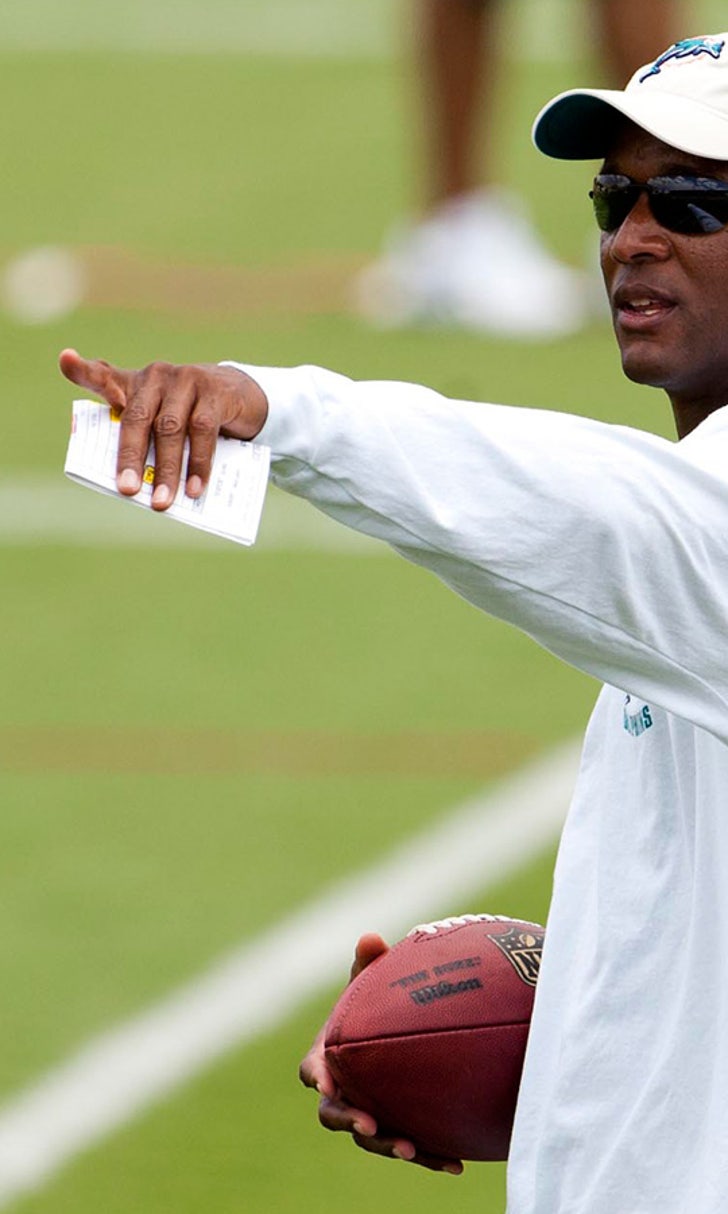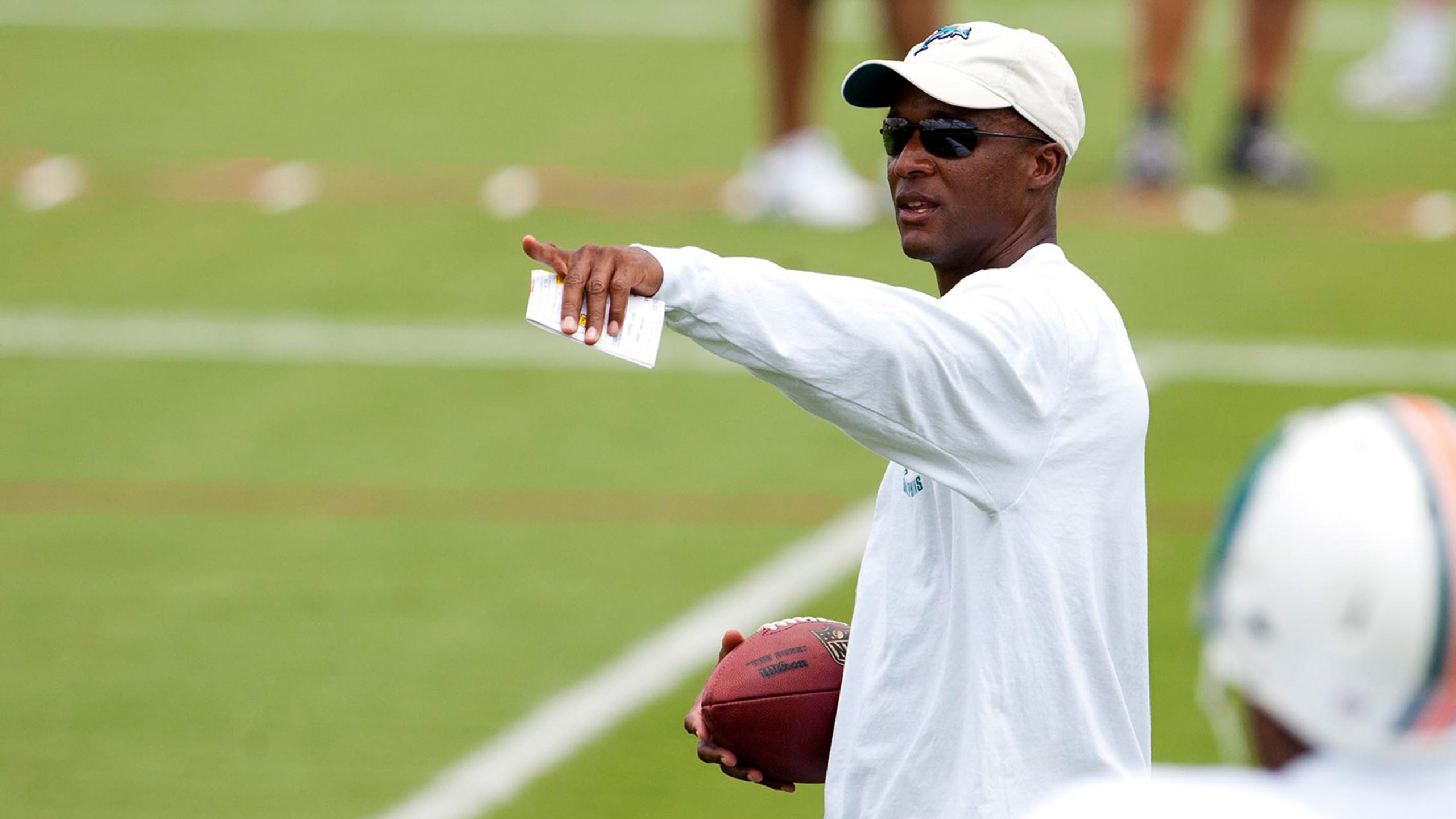 Karl Dorrell brings head coaching experience to Mason staff
BY foxsports • February 28, 2014
NASHVILLE, Tenn. -- It might have been nearly a dozen seasons ago, but Karl Dorrell has a good feel for what new Vanderbilt football coach Derek Mason is going through.
After working his way through the coaching ranks, Dorrell had just landed his first head coaching job in 2003 at UCLA, his alma mater. He led the Bruins to bowl games in each of his five seasons at the helm. Much like Dorrell, Mason spent nearly two decades building a coaching resume, including most recently as Stanford's defensive coordinator, before being announced as Vanderbilt's new head coach on Jan. 18.
"Like Derek is going through his first head coaching opportunity this year with Vanderbilt, there is a lot to learn," said Dorrell, who Mason hired as his offensive coordinator, "and it will be a fast-paced way of learning it. I'm excited for him that he's in this opportunity for himself."
Dorrell and Mason first crossed paths during the 1990-91 seasons at Northern Arizona where the former was offensive coordinator and the latter was a standout defensive back. Both have vast college and NFL coaching experience, and their paths to eventually running their own programs seem eerily similar.
Then came their coaching convergence at Vanderbilt. At about the same time former Commodores coach James Franklin was leaving for Penn State and Mason was hired two weeks later, Dorrell was out of a job after the Houston Texans fired head coach Gary Kubiak. Dorrell had spent two seasons as the team's quarterbacks coach.
For Dorrell, it ended a six-year NFL coaching run -- including four years with the Miami Dolphins coaching quarterbacks (2011) and wide receivers (2008-10) -- following his stint at UCLA that produced a 35-27 overall record.
"I miss college," Dorrell said. "Most of my experience has been on the college level. This is just an opportunity to get a chance to work with a friend that I know what he is all about in Derek Mason and his career and what he's done and also to be in and part of a great competitive conference like the SEC and a great school like Vanderbilt.
"It just seems like all the stars lined up for me. So, I thought it was a great opportunity. And since I was transitioning in the NFL, it was just the right time."
While his primary job is to provide a potent offense for the Commodores, Dorrell also said he can be there for Mason to lean upon, if asked, as he navigates being a college head coach for the first time.
"He knows that he's able to do that and I will help him in any way I can," Dorrell said. "He's a sharp guy. He's been around some really good coaches in his career. He has a distinct style that I think is really unique for him because of who he is. And I'm here to support him the best way I can, which is to be in there for him when he needs something from an administrative standpoint or just do my job, which he is asking all of us (assistants) to do."
Thus far, that job for Dorrell has included jumping in feet first into recruiting that led up to National Signing Day on Feb. 5. With an incoming class of commitments that reached 20 under Franklin, but dwindled to eight following his departure, Mason and staff rallied to sign 22 recruits. That has been followed by evaluation of current offensive personnel, including returning quarterback Patton Robinette, a rising sophomore, and his chief challenger, redshirt freshman Johnny McCrary.
The team lost All-American wide receiver Jordan Matthews, the most prolific receiver in SEC history, to graduation.
While backing up Austyn Carta-Samuels, Robinette played in 10 games during the Commodores second-straight nine-win season. With Carta-Samuels injured, Robinette started in wins at Florida and over Houston in the BBVA Compass Bowl. He also came off the bench to play key roles in wins over Georgia and Tennessee.
"No question, he can draw from that experience," Dorrell said of Robinette, who's more of a read-option quarterback. "He had, obviously, a big win and was part of the Florida game, where he did some really good things, and he had a big win in the bowl game. So those are great experiences for him to draw on and kind of to get himself going for this year."
After performing well in the spring game, McCrary didn't play last season, but he has a combination of size, strength and athleticism that caught Dorrell's attention.
"He's just trying to prove himself, that he belongs, and that he can understand a new system of offense," Dorrell said. "It will be a second (offensive) system in two years."
Obviously, that can be said for the entire offense, which lost offensive line anchor Wesley Johnson to graduation. The Commodores return a pair of talented running backs in juniors Brian Kimbrow (team-leading 716 rushing yards) and Jerron Seymour (341 yards).
Spring practice begins March 11 and concludes with the spring game on April 12.
Dorrell said the offense is already in crash-course mode for learning his attack.
"Get a good foundation of them knowing what our offense is all about," Dorrell said of what he wants his offensive unit to achieve this spring. "It's going to be hard for them the first couple of weeks of spring just because the information is so vast. It is a mountain of information for them to learn.
"But I have smart guys, and I think I have challenged them enough about what it is going to take for them to understand it. And they said, 'You know what? We're committed to it, coach. Let's get it done.' Their attitude is good about it."
Dorrell wants his offense to have big-play potential, but also be grounded enough to keep defenses honest while defending both the rush and the pass.
"It should be explosive," Dorrell said. "I envision us to be able to move the ball at any area at any time and to be able to make plays at any point on the field as well. That's when it's going at its best."
And of that run-pass ratio?
"I would say it is going to be a team that runs the ball effectively," Dorrell said, "a team that would throw the ball efficiently and have the ability to strike and make big plays in any moment. That's the goal as an offensive coordinator in any offense, and I think this system has allowed me to do that over my career."
That's a coaching career that includes being on the collegiate level for 17 years, including seven years as offensive coordinator. It got started in 1988 as a graduate assistant at UCLA, where he was a standout wide receiver from 1982-86, helping the Bruins to three Rose Bowl appearances.
From there, Dorrell had college and pro stops at Central Florida (1989, wide receivers), Northern Arizona (1990-91, offensive coordinator/wide receivers), Colorado State (1992-93, wide receivers), Arizona State (1994, wide receivers), Colorado (1995-98, offensive coordinator/wide receivers), Washington (1999, offensive coordinator/wide receivers) and Denver Broncos (2000-02, wide receivers) before becoming head coach at UCLA.
"It was a great experience," Dorrell said of being a head coach at a premier program. "It's something that you really dream about, to be able to coach at your alma mater and to be the head coach. It was a lot of fun. It was a lot of hard work. I really enjoyed the recruiting process of bringing in good kids, good players, and competitive guys that I thought would be successful in any arena, both on the field and off the field."
Like any coach worth his salt, Dorrell would like to have another shot at being a head coach. But that's not part of his thought processes these days as he prepares for spring practice and beyond for a Vanderbilt football program that is on a run of unprecedented success, including three-straight bowl berths for the first time.
"That's really the goal that I have right in front of me right now," Dorrell said. "In terms of my future and what happens down the line, that's not even part of the equation right now. There's so many things I'm thinking about right now, that it's all tied into doing my very best for these young players and these kids that really desire to be great."
---