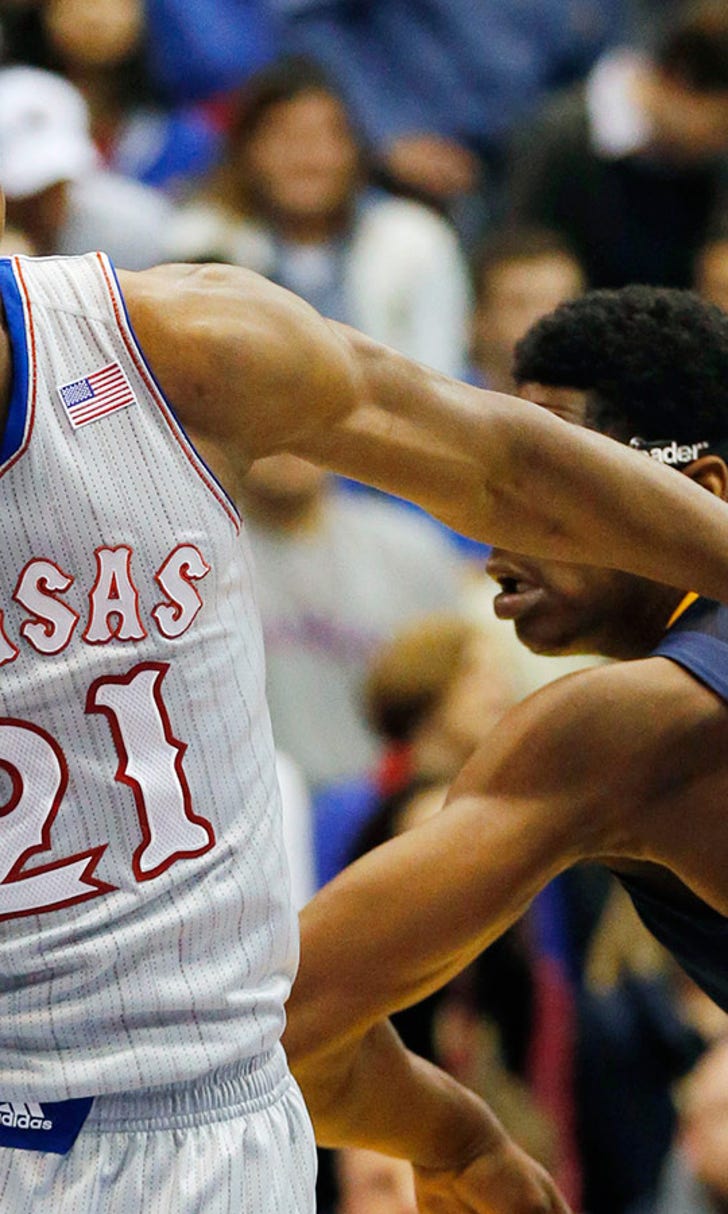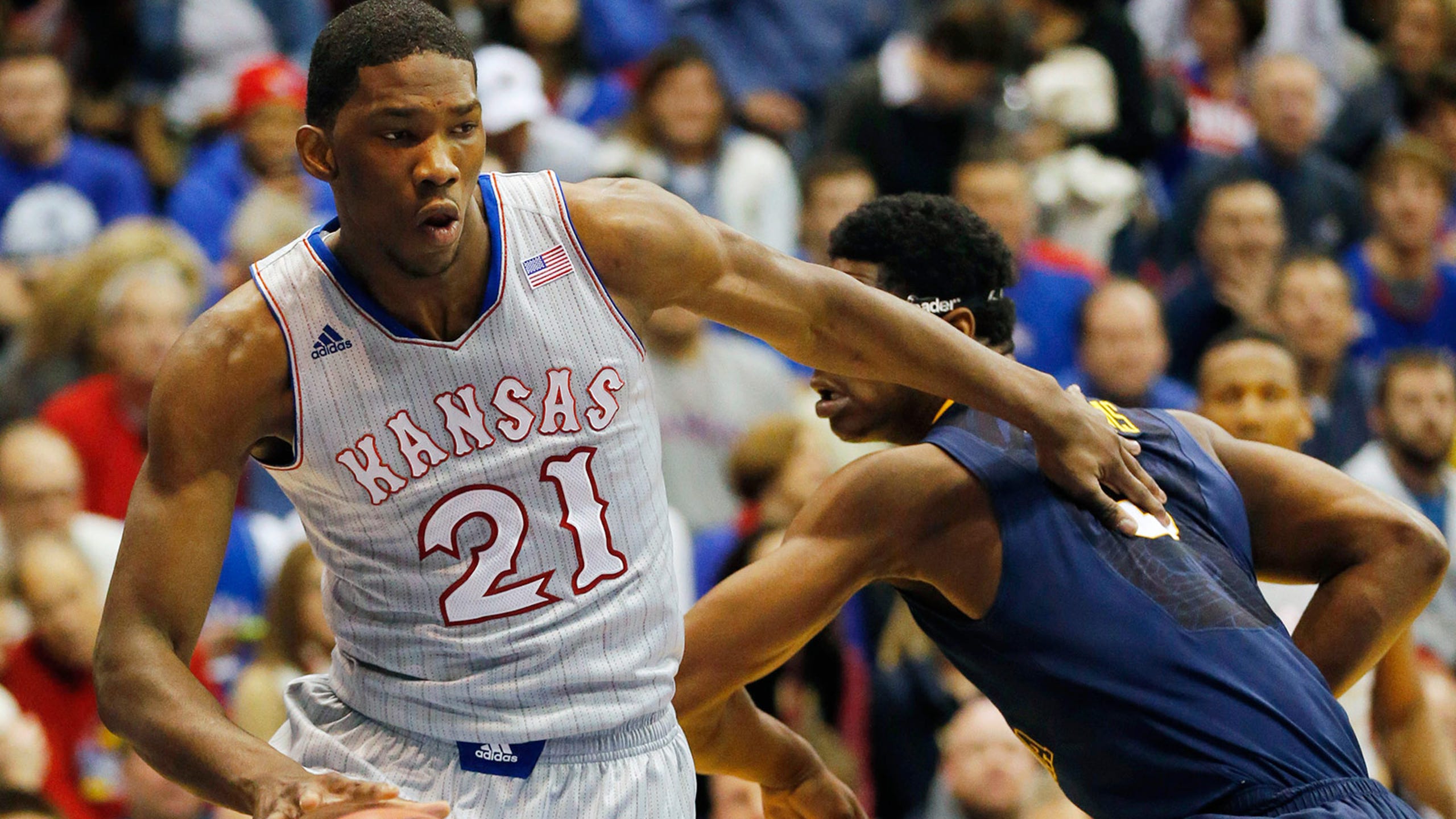 Kansas to have Embiid, Greene vs. Texas Tech
BY foxsports • February 17, 2014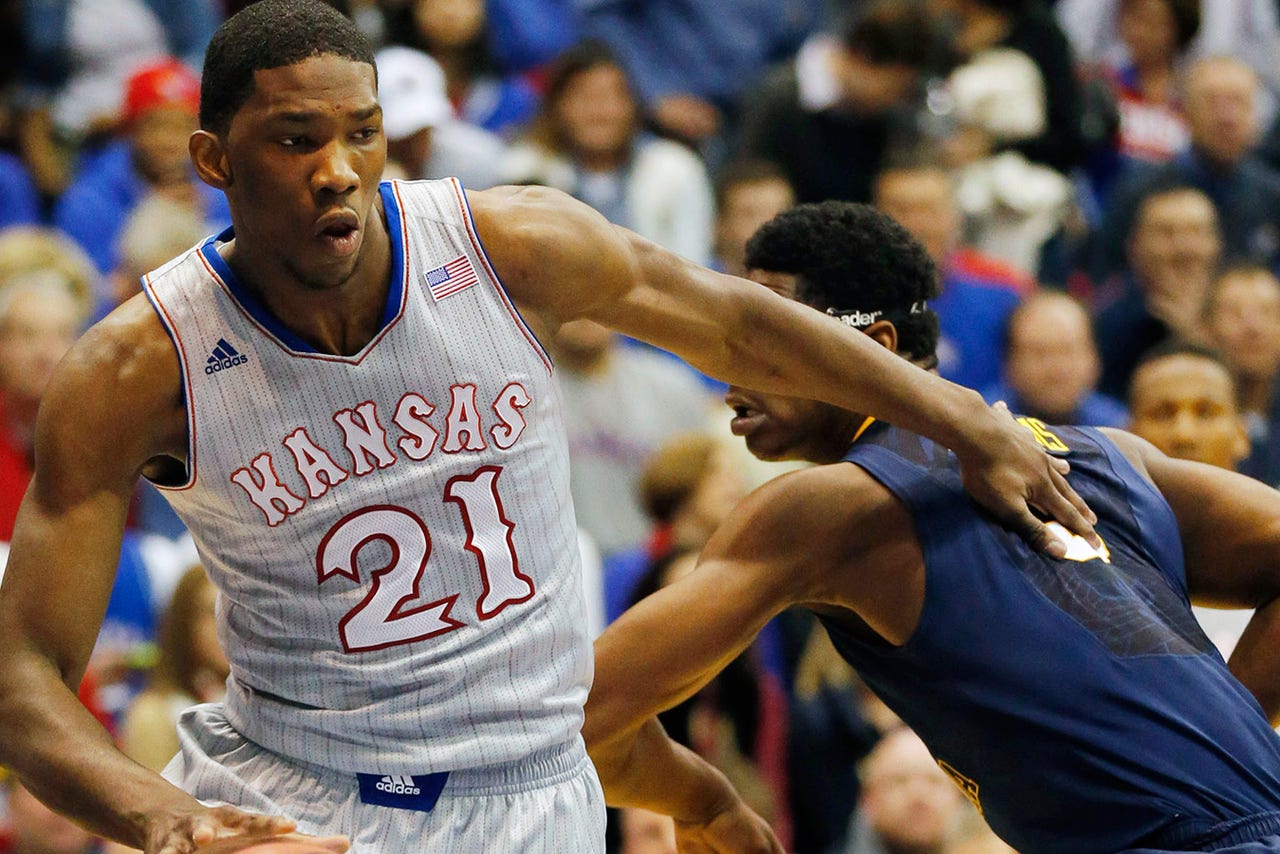 LAWRENCE, Kan. (AP) No. 8 Kansas should have its full complement of players for the first time in a couple of weeks when it visits Texas Tech on Tuesday night.
Jayhawks coach Bill Self said Monday that center Joel Embiid, who's been dealing with back pain and the lingering effects of a sprained knee, and sophomore forward Brannen Greene, who was benched one game for disciplinary reasons, would be available against the Red Raiders.
Self said Embiid practiced at full speed after missing Saturday's blowout victory over TCU. He played just 18 minutes in an overtime loss to Kansas State on Feb. 10 in his last game.
"He's fine," Self told a small group of reporters. "We didn't practice long -- we only practiced 40 minutes -- but he did everything, full contact, so we'll see how he feels today. I certainly anticipate him playing."
Embiid has emerged as one of the top prospects for the NBA Draft -- assuming he leaves after his freshman season -- thanks to his 7-foot frame, impressive footwork and the fact that he's still raw. The native of Cameroon picked up the game only a few years ago.
In fact, his biggest challenge lately has been staying on the court. If it isn't the back and knee pain putting him on the bench, it's his frequent foul trouble.
When asked how much he expects Embiid to play in his return Tuesday night, Self replied: "If we can get 25 minutes out of him, that'd be pretty good. That means he wouldn't have mauled everybody in the first half, which he's capable of doing."
Self also said Greene would be available after missing the Horned Frogs game for what the coach called "a pattern of irresponsible behavior." It was the second straight game that Self had benched a player for disciplinary reasons -- sophomore forward Jamari Traylor missed the Kansas State game before returning against TCU over the weekend.
Earlier this season, junior point guard Naadir Tharpe was forced to sit out a game against Louisiana-Monroe for playing in an unauthorized summer league game.
Self said that the penalties he's levied in recent weeks shouldn't be taken as a sign that there are disciplinary issues within his team. Rather, they're meant to ensure there are no other problems that pop up as the season enters the homestretch.
"You do this when I was at Illinois or Tulsa or whatever, nobody thinks a second thing about it. Here, obviously, it gets a little more attention," Self said. "Sometimes you do something to maybe an individual to make sure other people know the repercussions."
"Those kids are in good standing with me," Self added. "They took their medicine."
---