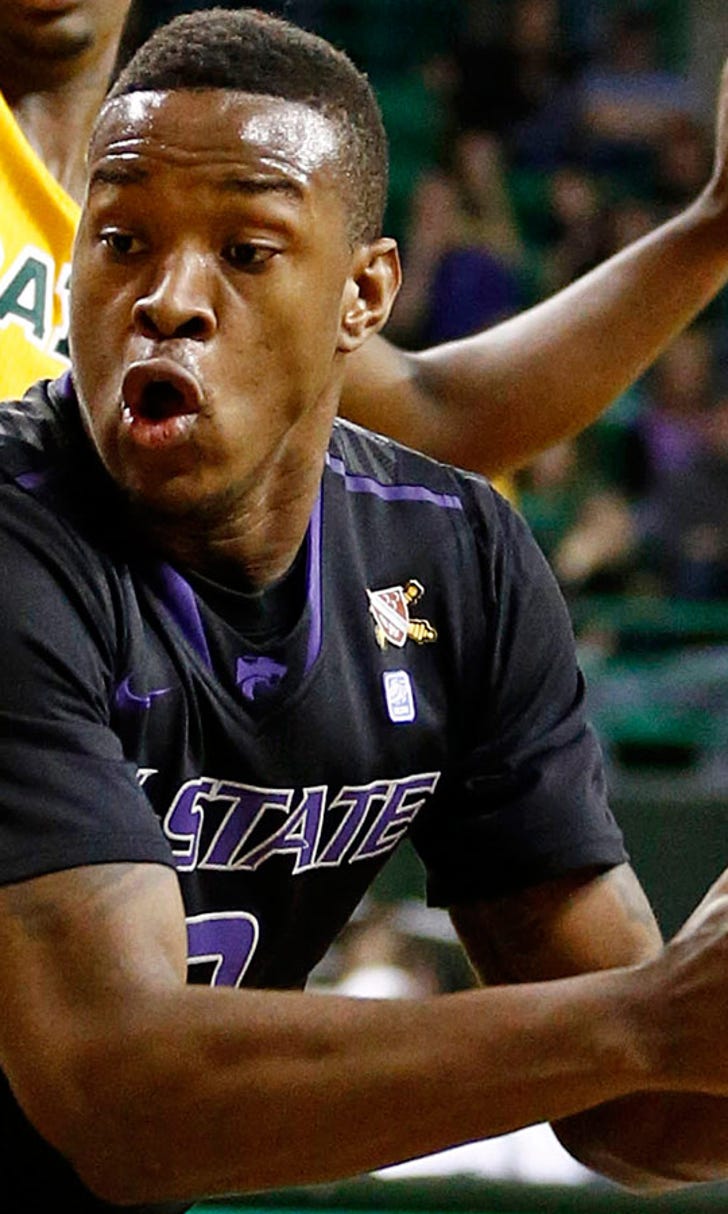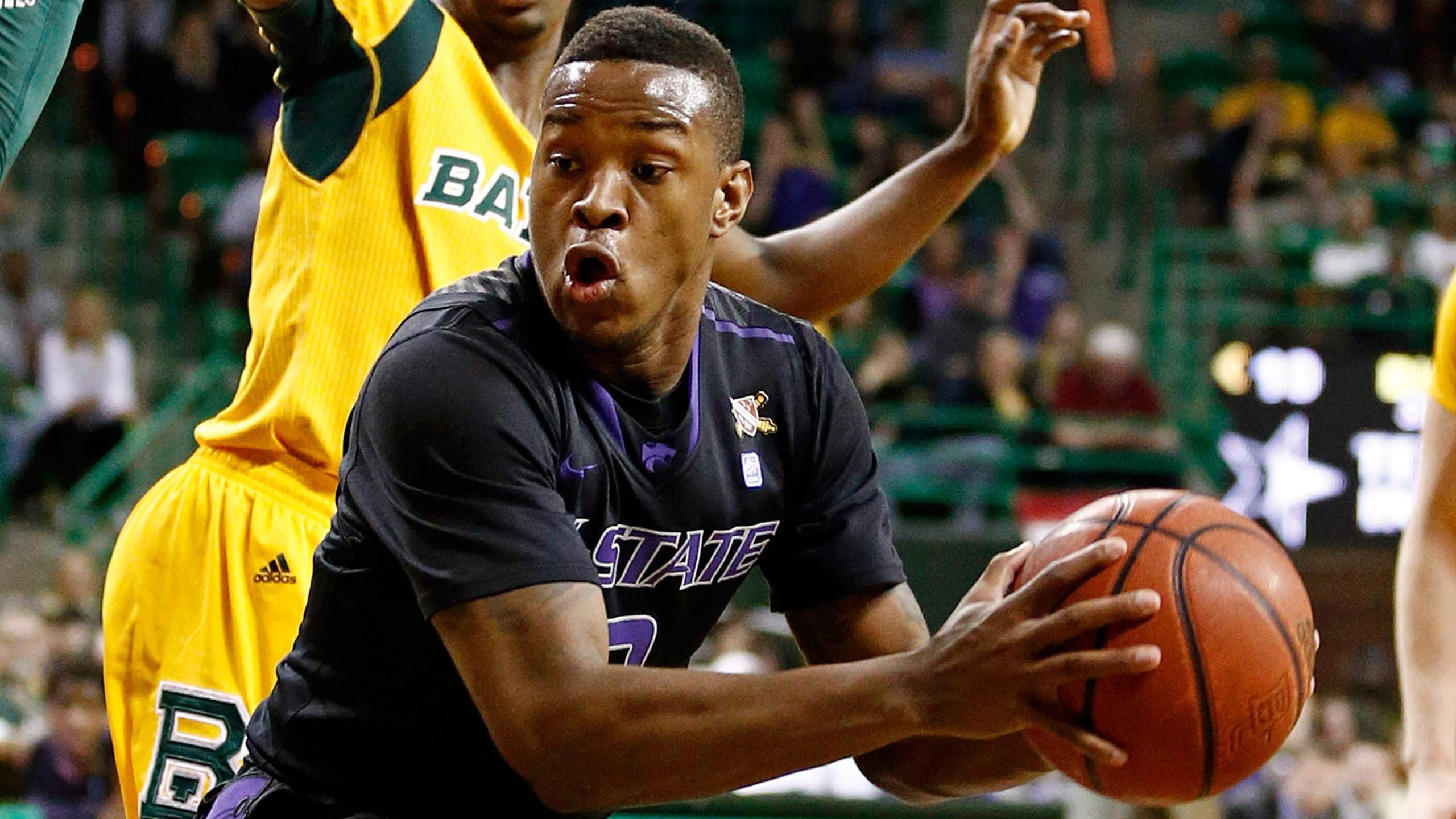 Kansas State fights past Texas Tech 60-56
BY foxsports • February 25, 2014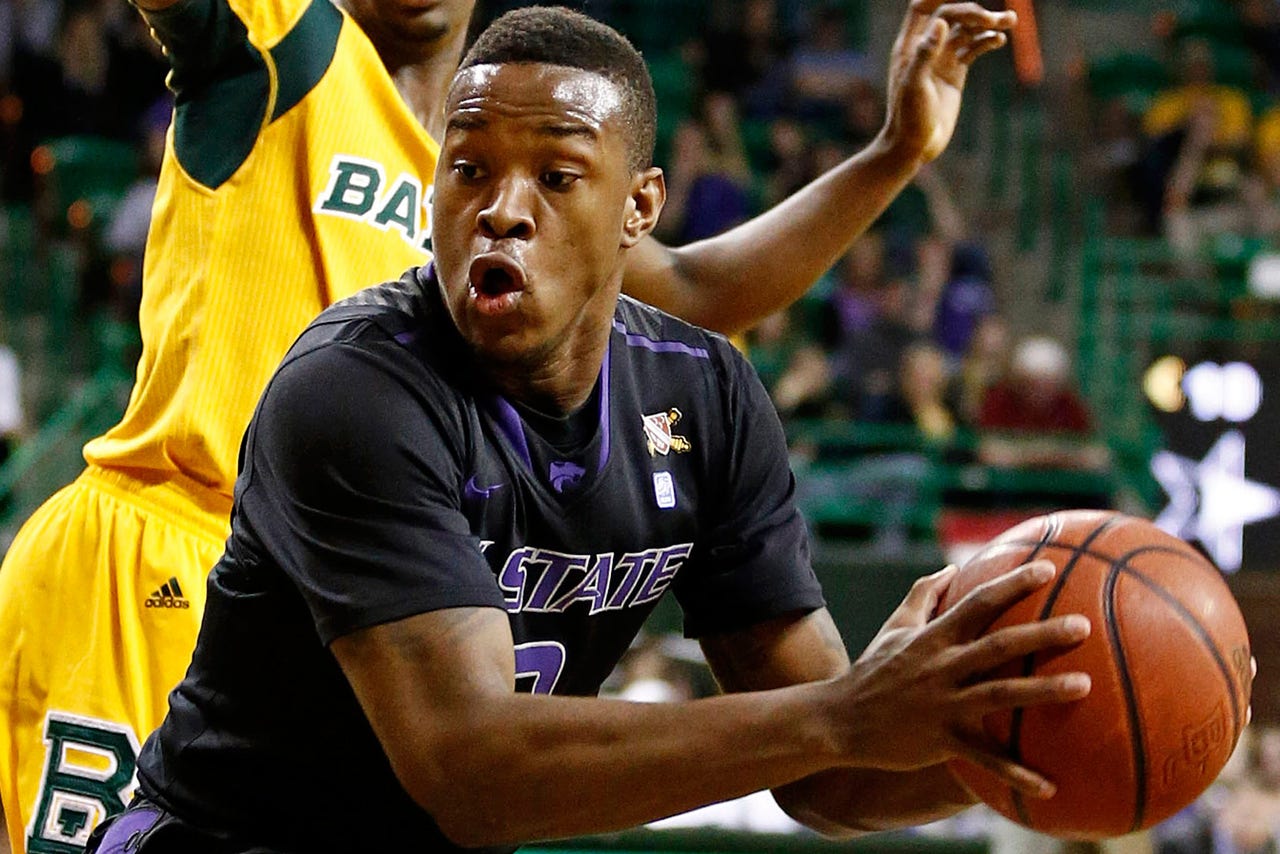 LUBBOCK, Texas -- Marcus Foster scored 17 points, shooting 3 of 6 from beyond the arc, to lead Kansas State to a 60-56 win over Texas Tech Tuesday night and secure a much-needed road win as conference play dwindles down.
Wesley Iwundu added 12 points, 11 of them coming in the second half, and five rebounds for the Wildcats. Thomas Gipson and Will Spradling each scored 10.
Dejan Kravic led the Red Raiders with 13 points, six rebounds and four blocks and Jordan Tolbert added 10 points and nine rebounds.
Texas Tech (13-15) led by as many as nine, 38-29, with 13:02 to go but the Wildcats (19-9) responded with a 25-9 run, including nine consecutive to end the run with a seven-point lead, 54-47 with 4:34 to go.
Iwundu scored the go-ahead free throw to complete a three-point play after a layup with 55 seconds to go to make it 57-56. Spradling added one free throw when Tech was forced to foul, then Iwundu put in a layup with one second to go after a Red Raider turnover to close the win.
That three-pointer put Spradling in the school record books as the 25th player at Kansas State to score 1,000 points. The win also gives coach Bruce Weber the best two-year start in Kansas State history with 46 wins, passing Lon Kruger.
Kansas State led for most of the first half until Kravic sank two free throws to take a 17-16 lead with 7:06 left in the half. The Wildcats regained the lead on a pair of Gipson free throws to make it 25-24 with 1:05 until the break, but Dusty Hannahs hit a jumper with 41 seconds in the half and the Red Raiders took a 26-25 lead into the locker room.
The Red Raiders came out of the break fired up and built the lead to as many as nine points on a Kravic layup with 13:02 to go, but the Wildcats fought back and took their first lead in almost 15 minutes on an Iwundu dunk with 5:35 to go to make it 48-47.
That dunk ignited a 9-0 Kansas State run led by Nino Williams and capped off with a 3-pointer by Spradling to boost the Wildcats ahead 54-47.
Texas Tech called a timeout and regained focus with a run of its own, scoring seven points in 44 seconds, between 3:33 and 2:49, to tie it 54-54.
A few Red Raiders were on the floor fighting for a loose ball that Kansas State recovered and got into the hands of Iwundu, who maneuvered around Hannahs for a layup and a trip to the line. Iwundu made the shot to take a 57-56 lead with 55 seconds to go.
When Texas Tech was forced to foul, Spradling made the first of two free throws to lead 58-56. The Red Raiders missed an opportunity to tie or win as a miscommunication resulted in Robert Turner turning the ball over to Foster, which led to an Iwundu layup.
The Red Raiders out-rebounded the Wildcats 34-24 and scored 16 second-chance points to the Wildcats' four, but didn't close it out in the final minute.
---