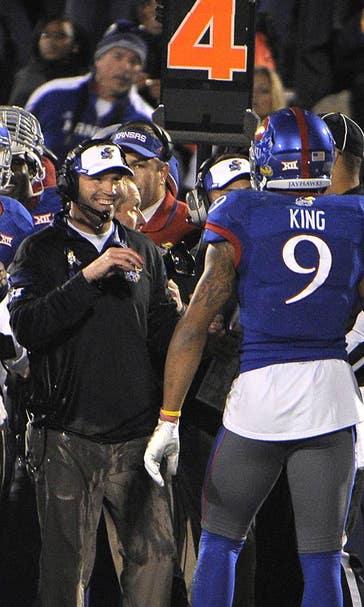 Kansas has been competitive more often than not under Bowen
BY foxsports • November 21, 2014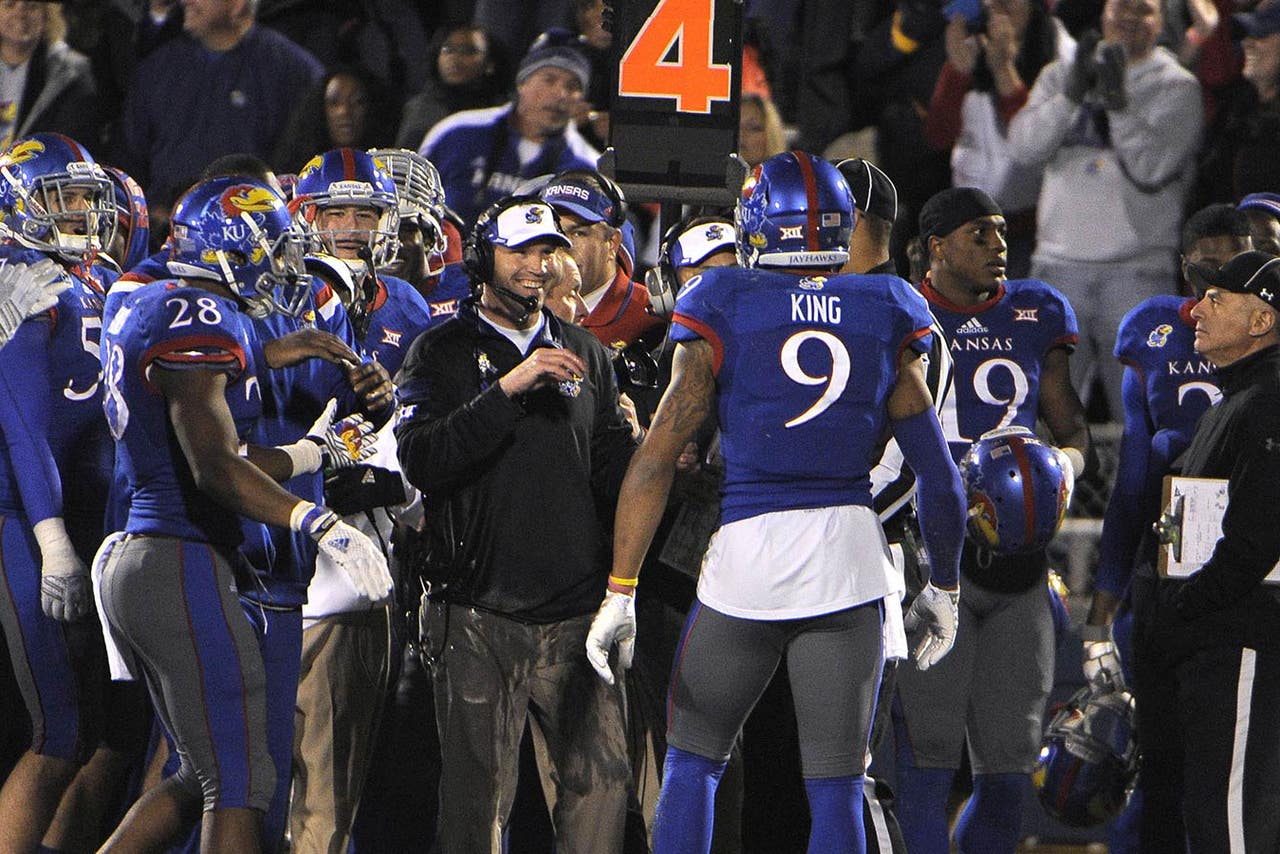 NORMAN, Okla. -- Oklahoma has turned back the clock, with old-school results.
With quarterback Trevor Knight and star wide receiver Sterling Shepard nursing injuries, the 23rd-ranked Sooners have found their identity with an offense heavy on power football and option plays.
Three weeks ago, Oklahoma ran for 510 yards in a 59-14 win over Iowa State, the most yards rushing for the Sooners since Bob Stoops became the head coach in 1999. Two weeks later, they gained most of their 393 yards rushing in the second half of a 42-30 win over Texas Tech, rolling up their fourth-highest rushing total under Stoops.
Indeed, these Sooners have found their greatest success when they have resembled the Barry Switzer-led teams of the 1970s and '80s, rather than the up-tempo pass-first squad they have often been under Stoops.
"We threw the ball like what, three times?" Oklahoma center Ty Darlington said of the second-half effort against Texas Tech. "That's a lineman's dream right there, just running down."
The Sooners could opt to ground and pound again when Kansas visits on Saturday. Knight is out with a neck injury and Shepard's status is uncertain because of a groin injury.
"There's plenty of teams in this conference that will hit you right at the line of scrimmage and big boy you if they can," Kansas interim coach Clint Bowen said. "Oklahoma is one of those teams that'll do it."
The key component to Oklahoma's rushing attack has been running back Samaje Perine. The 5-foot-11, 243-pound bruiser ran for 213 yards and three touchdowns against Texas Tech. He has rushed for just over 1,000 yards this season. Bowen is concerned about Perine (pronounced PEE-ryne), who is drawing comparisons to Earl Campbell and Ricky Williams.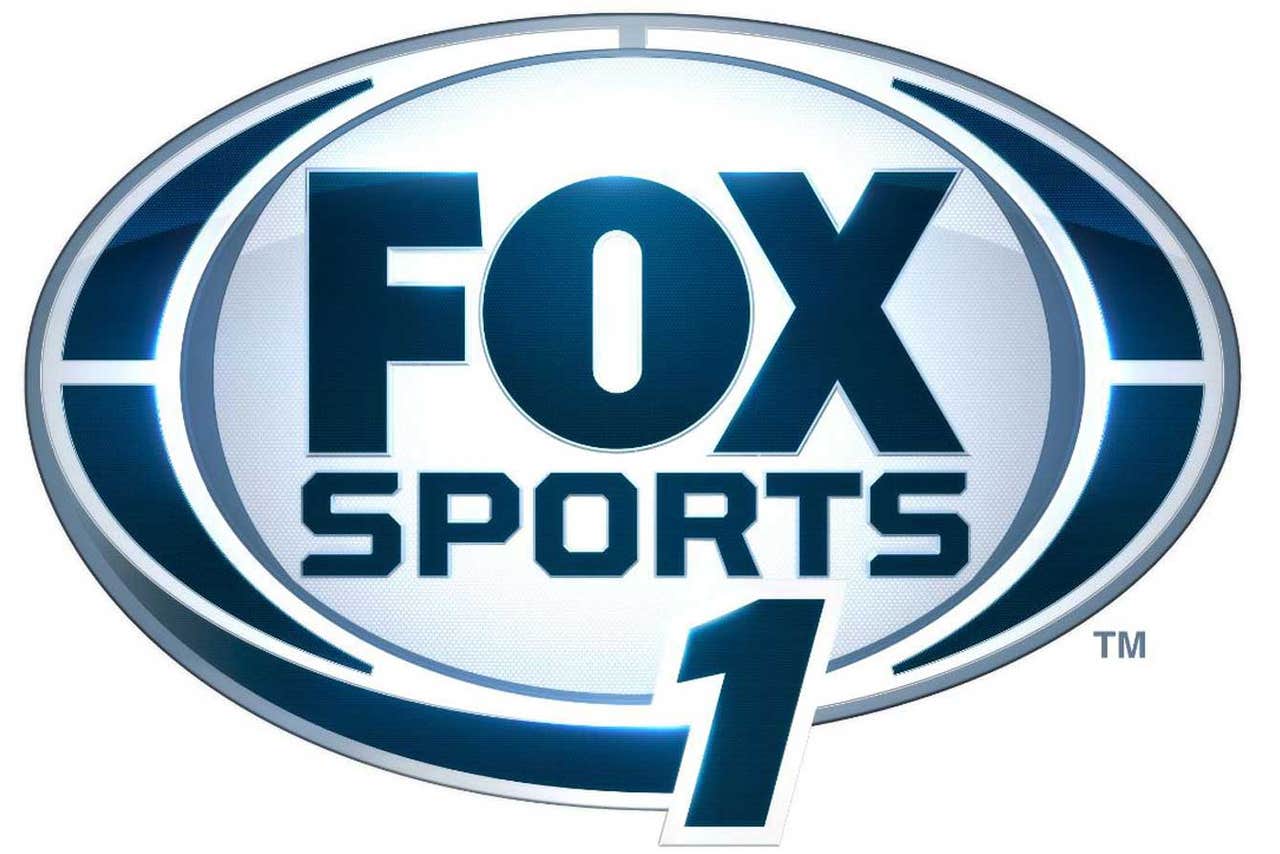 Watch the Kansas-Oklahoma game at 11 a.m. Saturday on FOX Sports 1.
"They have the running back -- don't want to mispronounce his name -- I don't want to make this guy mad -- Samaje," Bowen said. "They've got him and Alex Ross both running the ball very effectively."
Here are a few things to watch when these schools meet for the 105th time:
THE REAL JAYHAWKS?
Kansas has been competitive more often than not under Bowen. The Jayhawks battled Oklahoma State to the end in a 27-20 loss and led then-No. 5 TCU in the second half before losing 34-30.
"Never would say we're taking them lightly at all," Darlington said. "They're a good football team. We're going to be ready for the challenge. They've hung with everybody they've played for the most part. We know that they're going to come out here fighting and clawing."
SHEPARD'S HEALTH
Shepard, a semifinalist for the Biletnikoff award for the nation's best receiver, was injured against Iowa State, then he missed the Baylor game. He tried to go against Texas Tech, but took himself out early.
"Sterling's been really good at not reinjuring it, but testing it and seeing what he has there," Stoops said Monday. "He was smart to pull himself the other day because he knew it wasn't going to hold up. I think as he goes through this week, he'll do the same thing."
CODY THOMAS
Oklahoma's freshman quarterback passed for 133 yards and ran for another 103 in his first career start last week against Texas Tech. If he gets Shepard for an entire game, the passing numbers could increase. Oklahoma's coaches said Thomas missed some connections against Texas Tech that he made in practice, and they expect him to improve in game situations with experience.
ANYTHING BUT MUNDANE
Kansas' Jimmay Mundine recently was named a semifinalist for the Mackey Award for the nation's best tight end. He caught seven passes for 137 yards and a touchdown last Saturday against TCU, the most receiving yards in a game for a Kansas tight end since 1974. His season total of 537 yards receiving are the most for a tight end on a 'Power 5' conference team.
"It proves that you can come to Kansas and still be a well-known -- in this case, a nationally known player if you go out and make plays and do the things you're supposed to do," Bowen said. "It just points out that Kansas football is relevant in the college landscape."
STREAKS
The Jayhawks have lost 28 straight true road games and 31 straight outside of Lawrence. In league play, those numbers are 24 straight road games and 27 straight away from home. The Sooners have won nine straight in the series -- the Jayhawks haven't beaten Oklahoma since 1997 and haven't won in Norman since 1996.
---