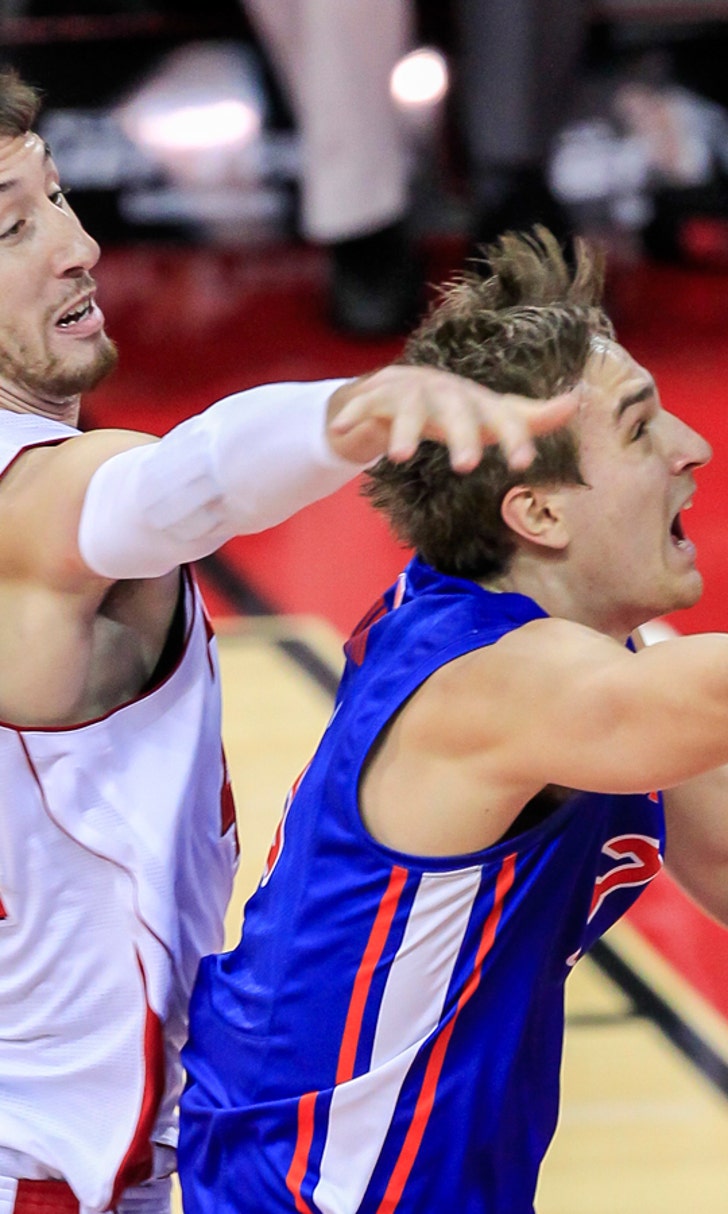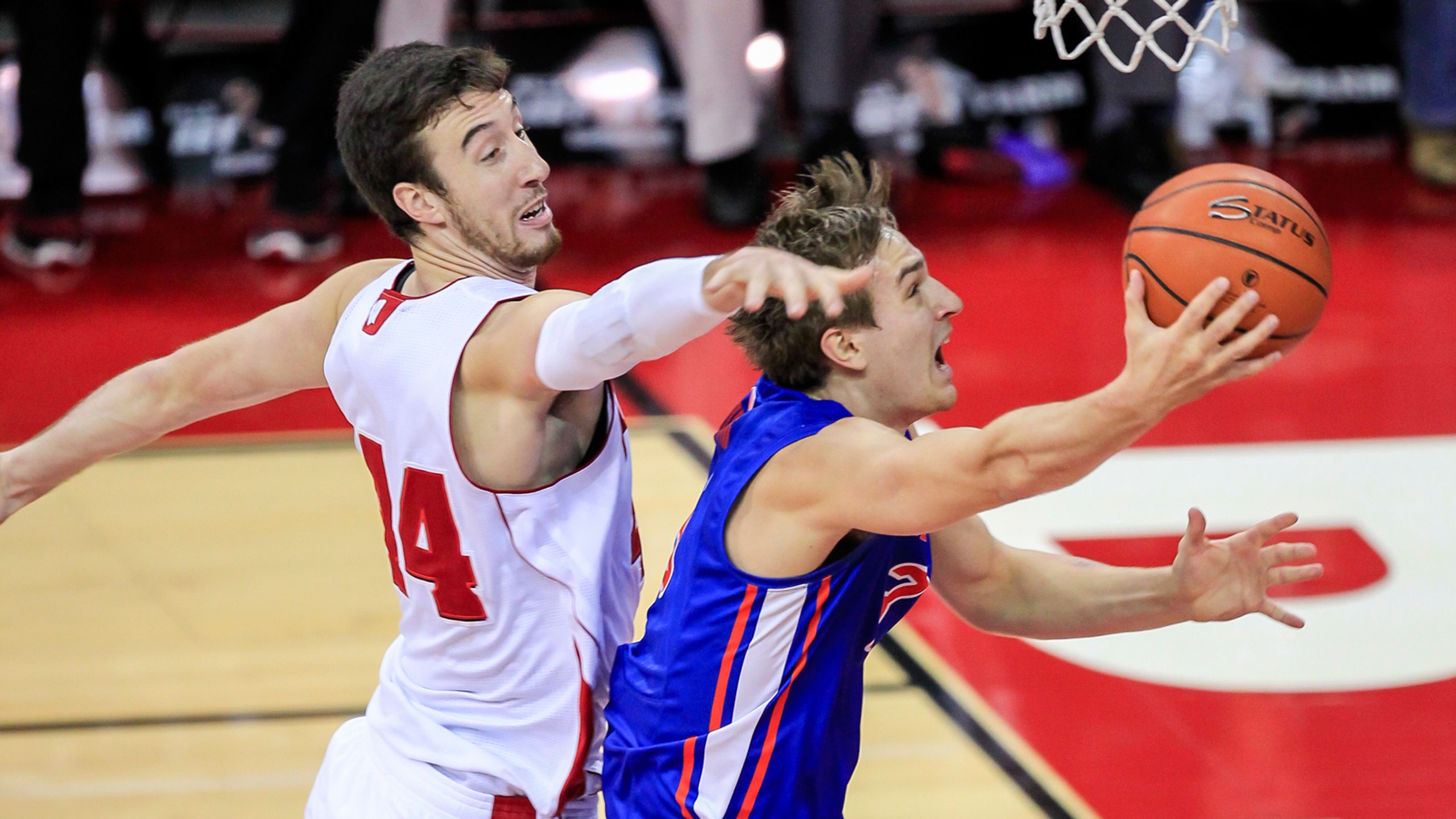 Kaminsky as efficient as ever in Wisconsin rout
BY foxsports • November 23, 2014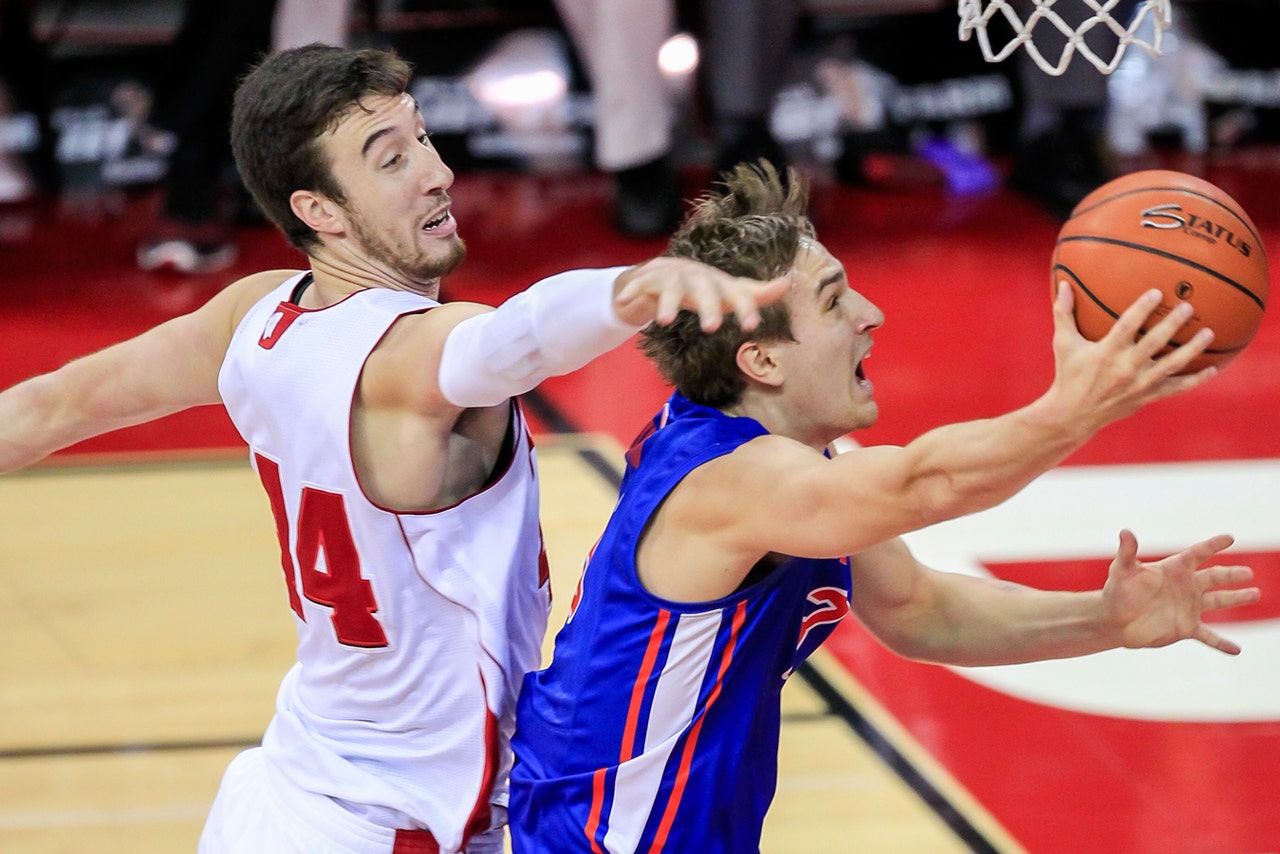 MADISON, Wis. -- In November, Frank Kaminsky is not kind to college basketball teams from the American Northwest.
Three-hundred and sixty-eight days after setting Wisconsin's program record with 43 points against North Dakota, Kaminsky scored a ruthlessly efficient 26 to lead the Badgers past Boise State 78-54 on Saturday night at the Kohl Center.
Kaminsky, like the rest of his team, was on-song from the start. Midway through a game in which the Badgers shot 55.4 percent from the field -- the third straight game they shot better than 50 percent --€" Wisconsin's preseason All-American candidate already had scored his season average.
He finished 11 of 13 shooting, including 4 of 5 from 3-point range.
"Those two shots that he missed, we had to talk about those," said Badgers coach Bo Ryan, tongue firmly planted in cheek.
In the first half, Kaminsky shot perfectly, pouring in 17 points on 7-of-7 shooting, including sinking all three of his 3-pointers. As Wisconsin pulled away in the second half, Kaminsky allowed his teammates to share the spotlight.
And now the third-ranked Badgers get a reward for a perfect 4-0 start to their season -- a respite from the polar weather as they prepare for the Battle 4 Atlantis tournament in the Bahamas next week.
After the game, Ryan said he isn't yet sick of answering questions about how well Kaminsky is playing and he continues to be impressed with the senior's maturity.
"Frank's just playing; he keeps working at it every day," Ryan said. "He'll have nights like this, and there might be some nights where obviously the numbers won't be the same as that. His whole attitude now as he's matured physically and mentally as a player -- he's able to handle it all."
Boise State (3-1) hung with Wisconsin for the first 15 minutes of the game, but the Badgers, thanks to Kaminsky, were able to keep their distance and ultimately pull away for the 24-point win that matched their season-low for margin of victory.
With the Broncos trailing 18-11 and less than nine minutes remaining in the first half, Kaminsky hit back-to-back jumpers to extend the Badgers' lead to 11 points. A few minutes later, after Derrick Marks scored on a layup to bring Boise State to within 22-18, he nailed a 3-pointer to put Wisconsin up 25-18.
And two possessions later, following a Duje Dukan basket, Kaminsky stole the ball from Kevin Allen and followed up a missed Dukan layup with a tip-in to push Wisconsin's lead back to 11 points.
The Badgers' big man had some help, as sophomore forward Nigel Hayes scored 15 points and senior guard Traevon Jackson added 11 and five assists.
With 6:51 remaining in the game, Kaminsky put an exclamation point on his night, taking a bounce pass from Bronson Koenig on a fast break and dunking it home to put Wisconsin up 66-43, setting off the Kohl Center crowd of 17,279.
All night long, Kaminsky's vaunted inside-out game was on display. With 3:43 left in the game, Kaminsky got a pass a few feet beyond the arc from straightaway center and launched a shot. As with most of his attempts, it fell fluidly through the net, giving Wisconsin a 69-47 lead. A minute later, Ryan finally called Kaminsky to the bench to end his big night.
The 7-foot forward was active on defense during his 30 minutes of time on the court. Coming off a game in which he grabbed a career-high 15 rebounds and blocked seven shots against Wisconsin-Green Bay, Kaminsky filled the box score with five rebounds, three blocks and two steals Saturday night. Kaminsky, whose vision and passing ability was lauded afterward by both teams' coaches, finished with just one assist, but he also didn't commit a turnover.
"It's awfully nice to have a big who can pass, who can make good decisions, who can help defensively," Ryan said. "So his all-around game just keeps getting better."
Kaminsky's game certainly caught the eye of Boise State coach Leon Rice.
"He is so impressive, because there's a lot of big guys with skill but maybe they don't have the basketball mind that a point guard has," Rice said after the game. "He leads the break and makes a pass, makes a play like a guard would do, like a John Stockton would do.
"His stroke is just so pure that you can't give him an open look. He can go into the post, he can spin back, he can just score in so many different ways. All that being said I think it's his intellect that impresses me the most."
Follow James Carlton on Twitter
---