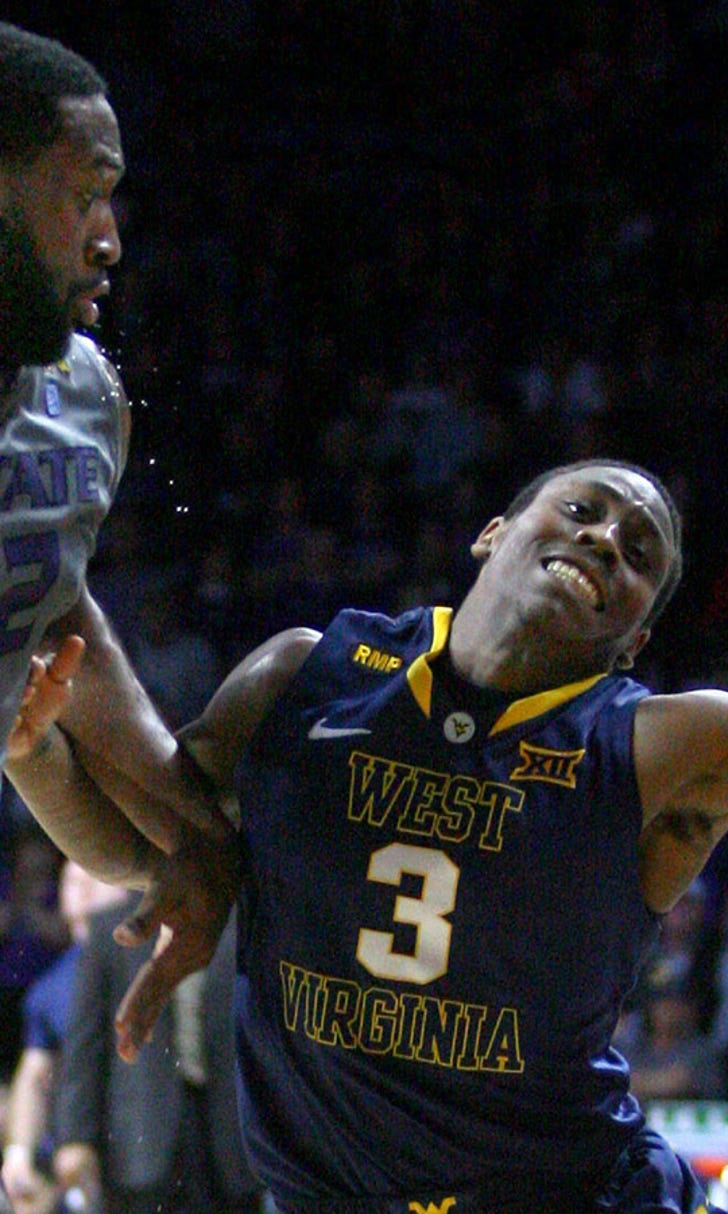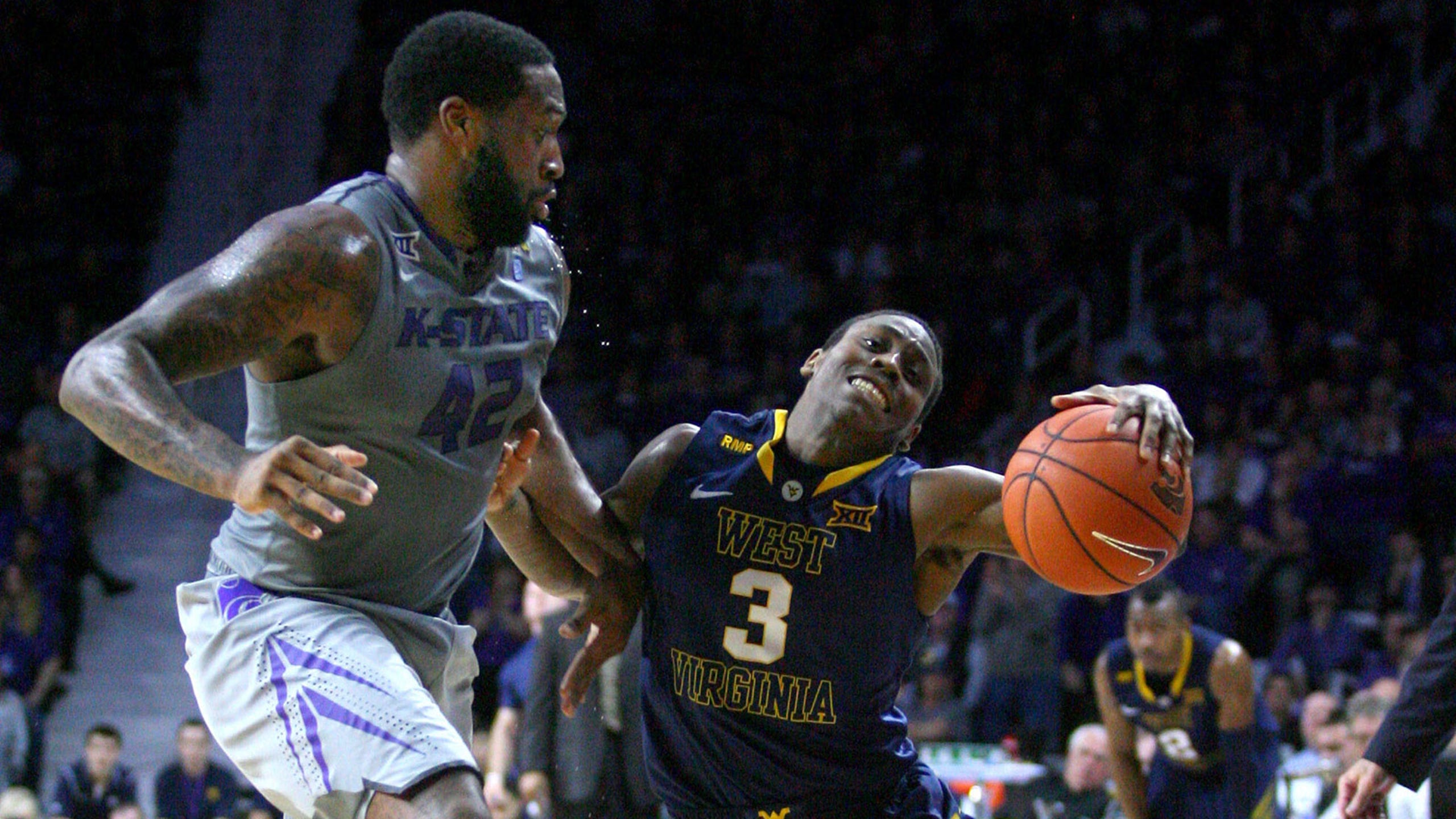 K-State's unforgiving Big 12 road continues with trip to West Virginia
BY foxsports • February 11, 2015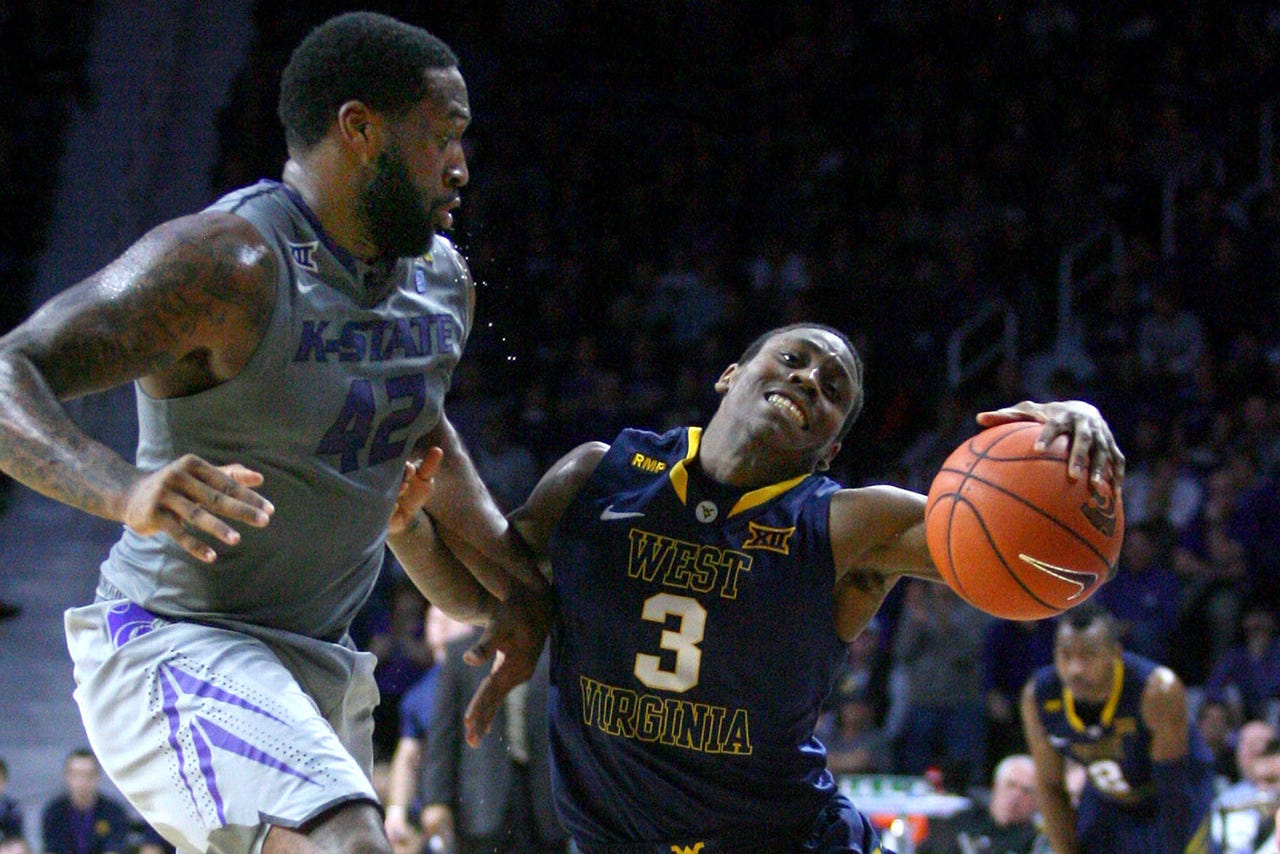 MORGANTOWN, W.Va. -- West Virginia coach Bob Huggins is confident his team will bounce back from a couple of blowouts.
Turnovers, poor shooting and lack of rebounding have cost the 21st-ranked Mountaineers, who fell to fourth place in the Big 12 Conference after a solid start.
Despite losses to No. 17 Oklahoma and No. 16 Baylor, West Virginia (18-5, 6-4) is still having a surprisingly good season and trying to put together a few more wins to return to the NCAA tournament after a two-year absence.
There's no letup in the schedule over the second half of the season. Six of West Virginia's eight remaining regular-season games are against ranked opponents.
Huggins is concerned about Wednesday night's home matchup with Kansas State (12-12, 5-6), a team the Mountaineers beat 65-59 on the road on Jan. 27.
"I don't look very far ahead," Huggins said. "It's kind of scary if you do. I don't think it's that hard to bounce back after a loss. I think it's a little harder to bounce back when you win a few in a row.
"I think we'll be fine. We've got good guys. They have for the most part, tried to do the right things."
Not much went right in a 19-point defeat at Oklahoma on Feb. 3 and Saturday's 18-point setback to Baylor at home. They were the worst back-to-back losses for Huggins in his eight seasons at West Virginia and sent the Mountaineers tumbling six spots in The Associated Press poll.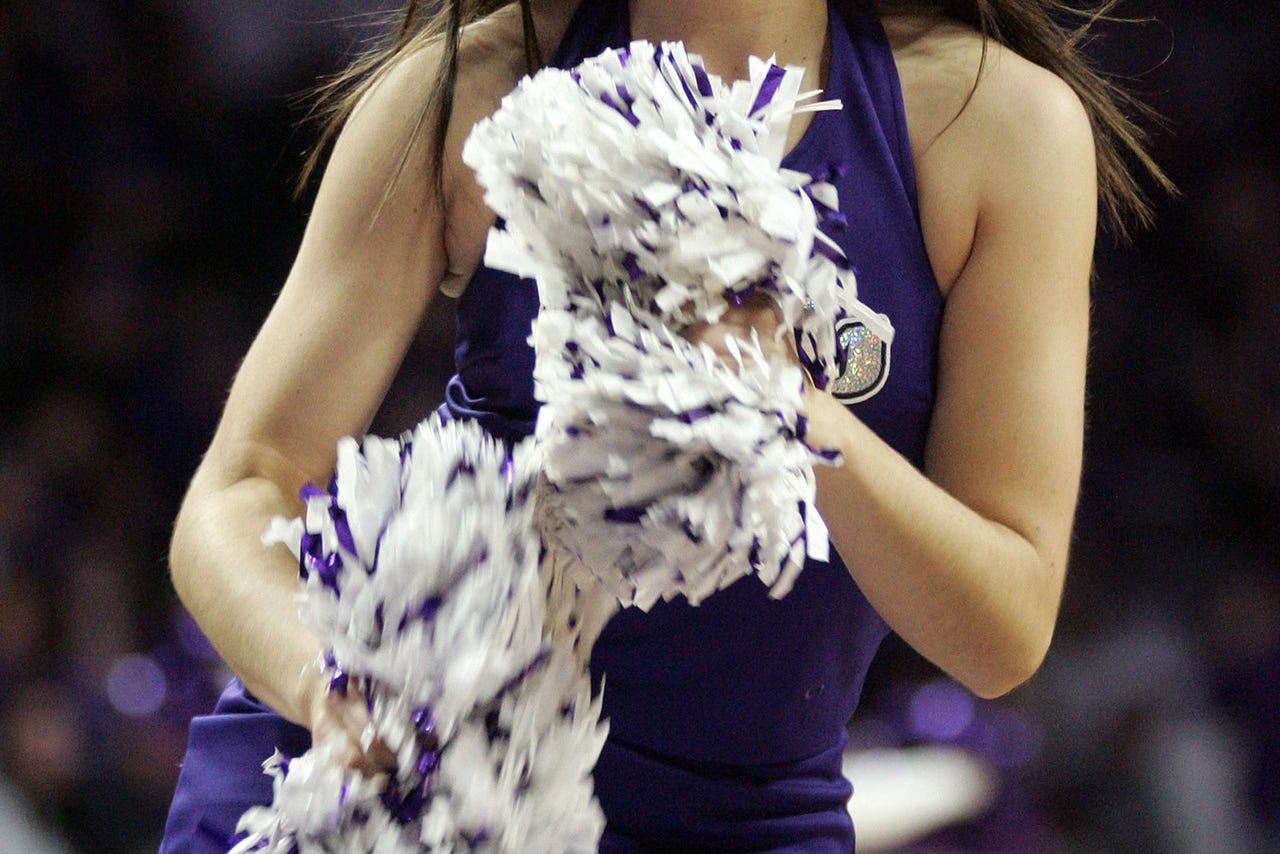 Lookin' good! Check out our gallery of NCAA hoops cheerleaders.
The Sooners sliced through West Virginia's relentless defensive pressure and shot 61 percent from the field. Baylor had a 20-point lead before the game was 10 minutes old, held a decisive rebounding advantage and shot 55 percent.
Huggins will continue to lean on a deep bench and a full-court press that has exhausted some opponents and prompted Kansas State coach Bruce Weber to coin it "40 minutes of chaos."
The Mountaineers have forced 500 turnovers this season, 51 more than any other Division I team.
Kansas State committed 25 turnovers in the teams' earlier meeting. Weber said there's little that can be done in practice to mimic West Virginia's defensive intensity.
"They just never let you get a rhythm," Weber said. "It's going to be difficult."
Like most of its opponents, West Virginia has gotten sloppy, too. The Mountaineers averaged 15.5 turnovers in the two losses and failed to reach its Division I-leading average of 12 steals.
Among the players the Mountaineers will lean on over the final month are Big 12 preseason player of the year Juwan Staten, who was limited to six points against Baylor and is fifth in the league with an average of 14.4, and sophomore Devin Williams, the team's second-leading scorer who had 20 points and 15 rebounds against the Bears.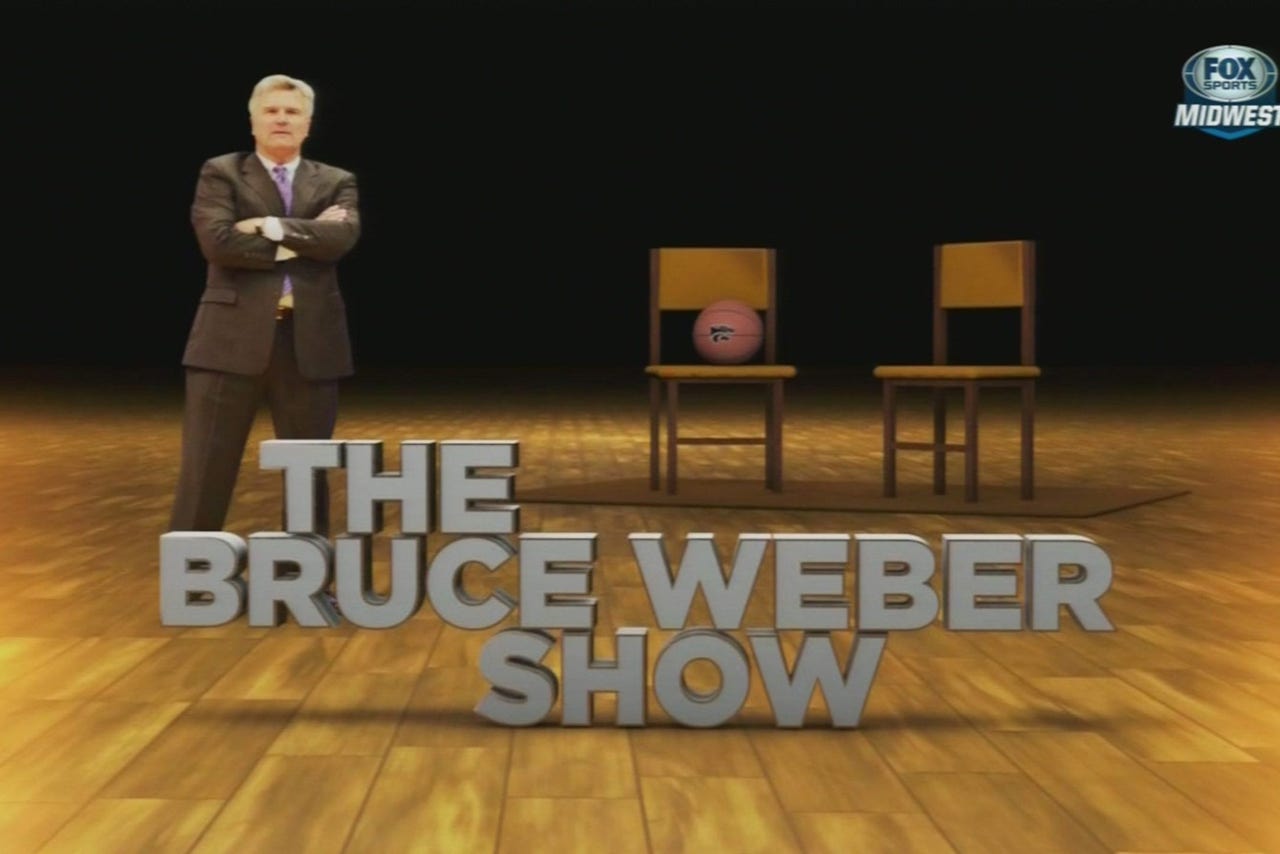 Watch The Bruce Weber Show all season on FOX Sports Kansas City. Check your local listings for air times.
"The best teams go through struggles like this," Williams said. "But to be one of the best teams, you've got to know how to handle this adversity that we're going through in the last two weeks. Two games in a row is tough, but it happens, especially in the best conference in the country."
Huggins likes to compare and contrast his lineup that includes three freshmen and five sophomores with his teams that reached the Final Four in 2010 and the NCAA regional semifinals in 2008.
"They didn't turn the ball over. They rebounded," Huggins said. "We started out doing those things and now we got away from them. I think the opposition has stepped up, but that doesn't mean you stop doing what you're doing."
Last month's loss to the Mountaineers triggered Kansas State's current four-game skid which has featured some dreadful offense. The Wildcats have not reached 60 points in that span, averaging 55.0, while shooting 35.1 percent.
Top scorer Marcus Foster (14.0 points per game) has missed the last two games after coach Bruce Weber suspended him due to a violation of team rules. Second-leading scorer Thomas Gipson missed all seven of his field-goal attempts in Saturday's 61-57 loss to then-No. 25 Texas.
The Wildcats are 1-6 away from home, though the lone win came over then-No. 16 Oklahoma on Jan. 10.
---