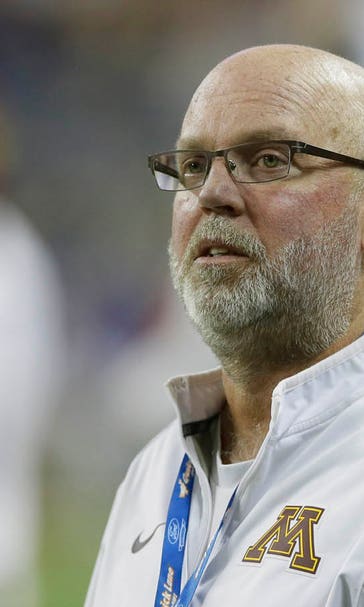 K-State hires ex-Gophers coach Jerry Kill to support Snyder
May 17, 2016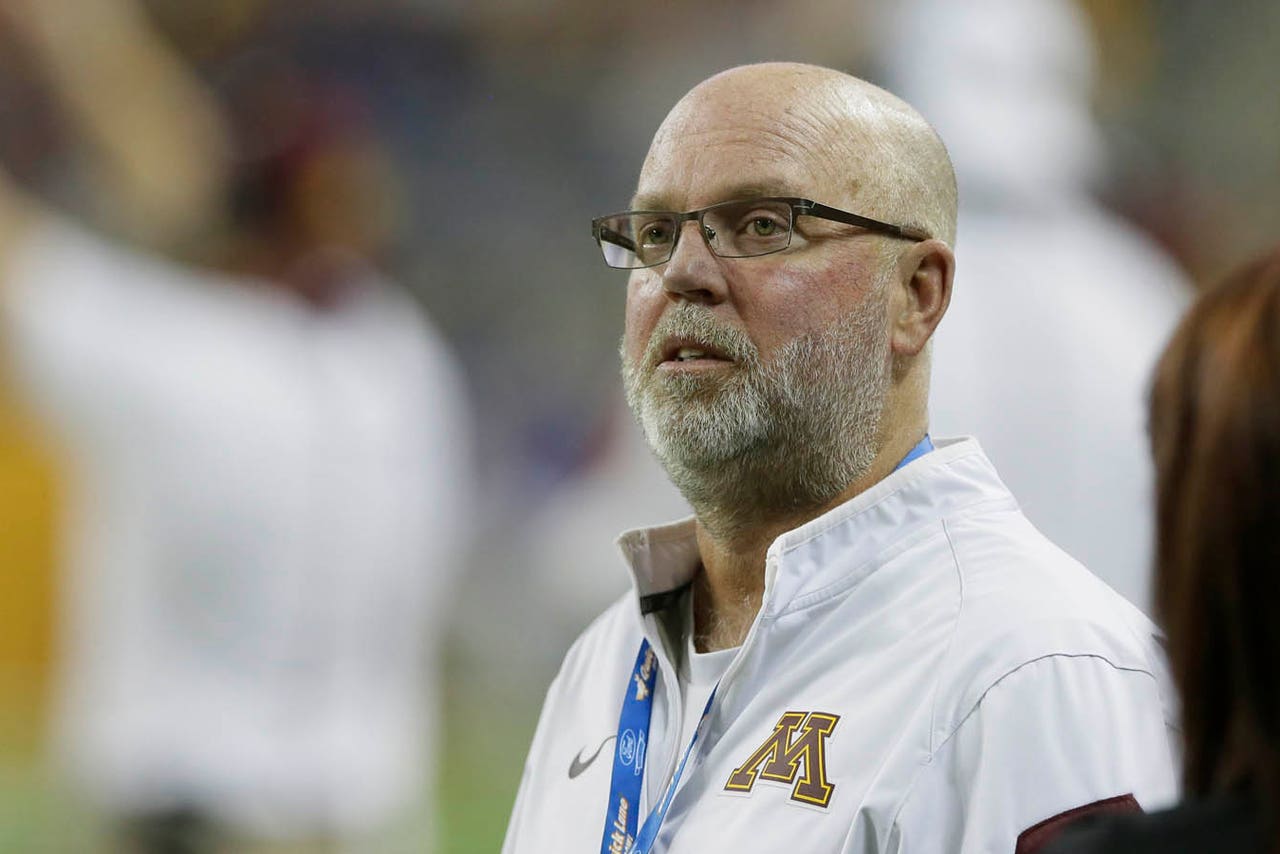 MANHATTAN, Kan. -- Jerry Kill came to the difficult realization last October that his health, primarily the epilepsy that would periodically lead to seizures, would prevent him from coaching college football anymore.
It wasn't long before he came to another tough realization.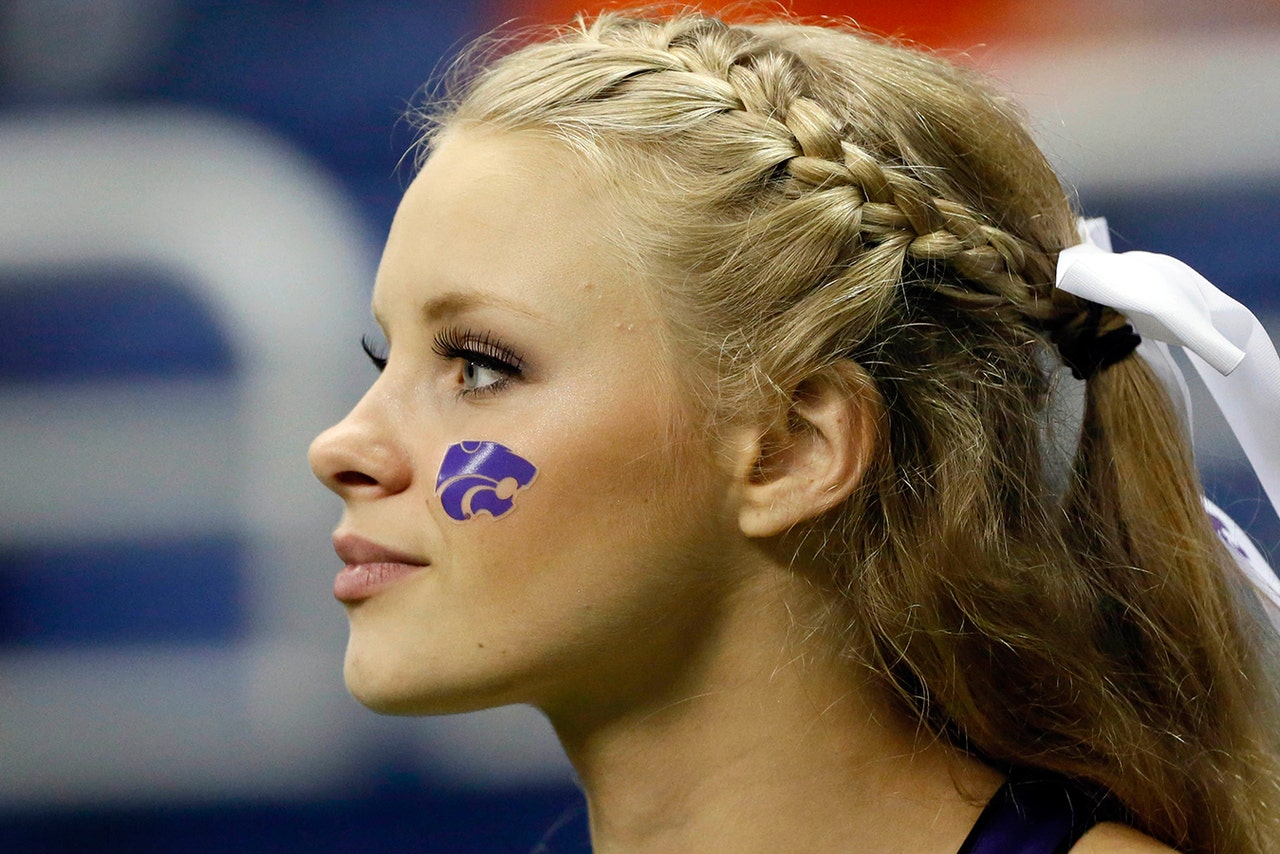 Check out our gallery of Big 12 football cheerleaders.
"I just can't sit around," Kill said, "look at a lake and roll my fingers."
So, when Kansas State athletic director John Currie approached Kill a few months ago about joining the department, he listened with rapt interest. And when conversations proceeded to finer details over the past few weeks, it became clear that Kill had found something to better occupy his time.
The longtime coach was hired Tuesday as an associate athletic director at Kansas State, where he will work closely with coach Bill Snyder's football program in a variety of administrative roles.
"I cannot ever be a head coach (again). That's just the way my life is going to be," Kill said. "My next journey is this journey. My way to be a part of student-athletes and be a part of a football program is just this -- mentoring people. This is what I'm able to do."
Kill even discussed the new position with his doctor before agreeing to accept it.
"I am happy for Coach Kill that he got to go home to Kansas and work at a school with such an established football program," Gophers coach Tracy Claeys said. "We will obviously miss him at Minnesota, but he will always be a part of our program and is only a phone call away."
The 54-year-old Kill grew up in Cheney, Kansas, and attended tiny Southwestern College in Winfield before embarking on his coaching career. He was a high school coach in Missouri, worked at Pittsburg (Kan.) State and Emporia State, and got his big break leading Southern Illinois.
But it wasn't until he turned around Northern Illinois, then did the same trick at long-downtrodden Minnesota, that Kill became known as one of the nation's top coaches.
That brought more attention than ever to his condition.
Kill missed at least parts of five games in his first three seasons with the Gophers because of seizures, including one that occurred on the field in 2011. The seizures seemed to stop for a period, thanks in part to medications that sometimes left him foggy, but they returned with a vengeance last year.
Ultimately, Kill made the decision to step down at Minnesota.
"When you're in coaching, you never get a chance to, so to speak, 'get fixed,' so I just kept going. That's my fault," Kill said. "I've had the opportunity to do some things differently and it's helped me out a lot. This is the best I've felt in 12 years. I'm actually sleeping well and dropped about 14 to 15 pounds. I'm on a special diet for seizure patients. I'm doing great."
Currie did not spell out exactly what Kill will do with the football program, though he did say that Snyder and Kill have already spoken at length and the two will work closely.
"We feel like we have the best senior staff in America, but adding someone who has the experience on the field and in the locker room to that senior staff, I thought could be a great opportunity," Currie said.
"Part of the initial process for Coach Kill when he gets here is getting to know us and getting to know our people. I believe he can have a huge impact in that regard."
There has been speculation the 76-year-old Snyder may retire after the upcoming season, though the most successful coach in school history has indicated only that he's taking it on a year-to-year basis.
If that's the case, Kill will likely have some role in the search for Snyder's successor.
"When I went to Southern Illinois, I called Coach up and asked him for some time, and he said, 'You're from Kansas, and you've done a good job. I'd love to have you come up here and visit,'" Kill recalled.
"I was fortunate enough for him to take some time, and it wasn't an hour of his time -- he spent about six hours with me because I was going to Southern Illinois to try to turn that program around.
"My job is to keep Coach Snyder happy," Kill added. "We have a good relationship. He's told me he's old-school and I'm old-school, so you've got two old-school guys together."
---
---