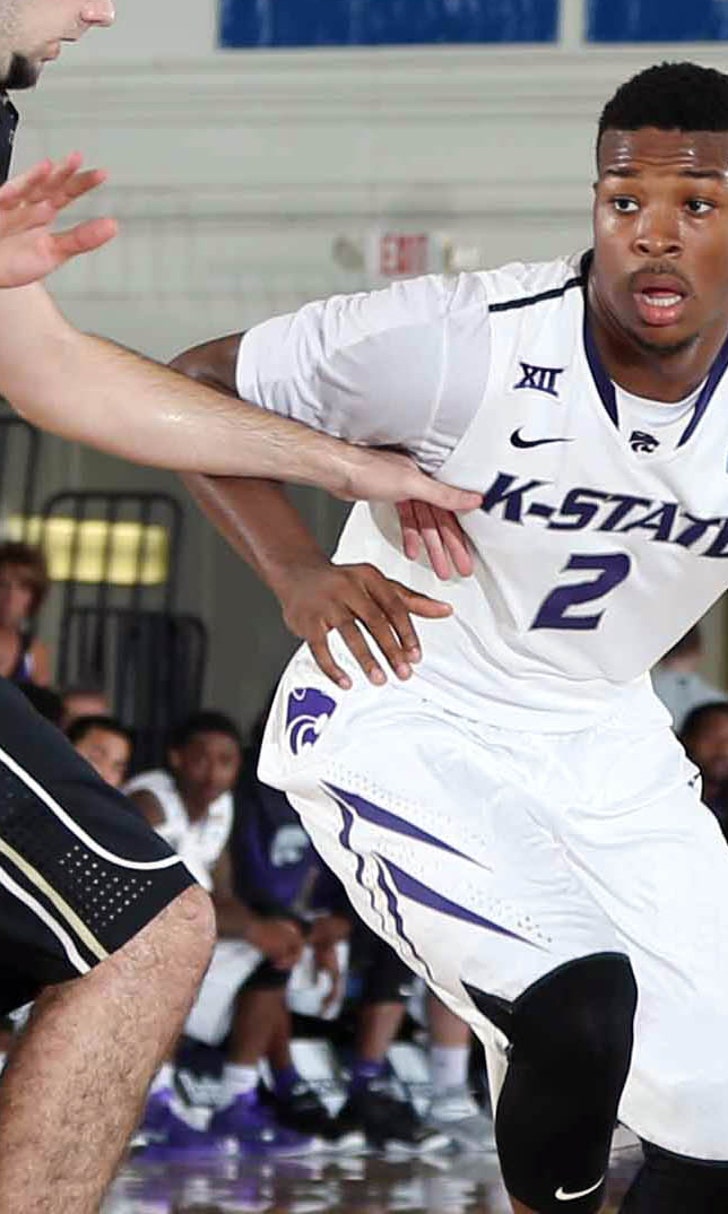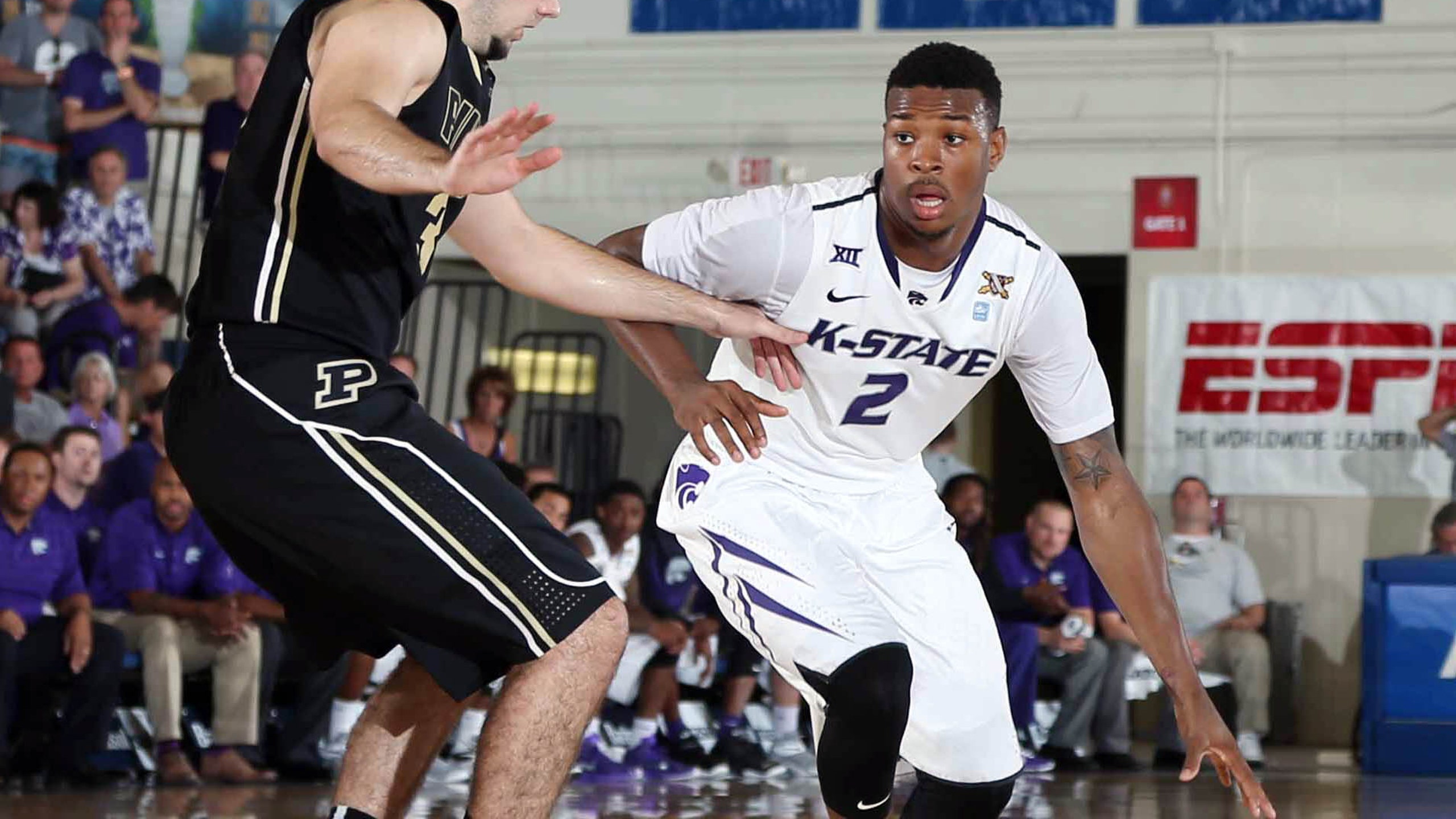 K-State beats Purdue in Maui
BY foxsports • November 24, 2014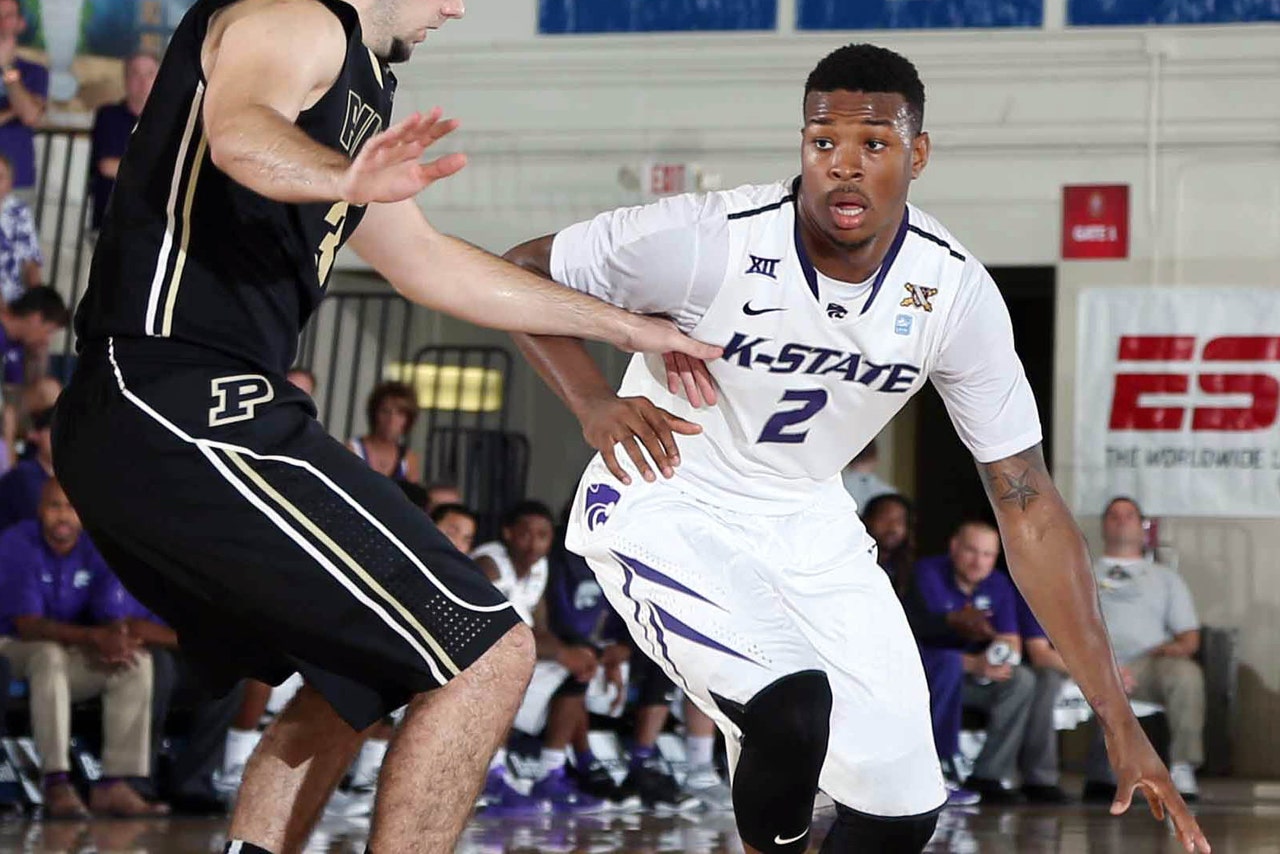 LAHAINA, Hawaii (AP) -- Marcus Foster scored 24 points and Kansas State held on to beat Purdue 88-79 after blowing most of a big early lead Monday in the opening game of the Maui Invitational.
Coming off a disappointing loss to Long Beach State, Kansas State (3-1) attacked Purdue early, hounding the Boilermakers into one mistake after another while building a 15-point halftime lead.
Purdue (3-1) fought its way back into it behind Kendall Stephens, who scored 14 of his 21 points in the second half. The Boilermakers pulled within 75-70 on a 3-pointer by Stephens with just over 3 minutes left, but got no closer.
Isaac Haas added 19 points and six rebounds for Purdue.
Foster bounced back from a dismal performance against Long Beach State with an assertive offensive game, hitting 9 of 14 shots. He banked in a straightaway 3-pointer, his fifth of the game, with 2 minutes left to put Kansas State up 80-72.
The trip to Maui offers both teams a step up in competition.
After solid opening wins over Southern Utah and Missouri-Kansas City, the Wildcats took a step back in a 69-60 loss to Long Beach State, leading to a lot of screaming by coach Bruce Weber in the locker room.
The big Boilermakers -- no starter under 6-foot-4 -- rolled through their first three games, beating Samford, IUPUI and Grambling by an average of 37 points per game.
Those games were in West Lafayette, though.
Once the Boilermakers got to Maui, they had a hard time against K-State's relentless pressure.
Purdue struggled just getting into its offense against the Wildcats' hounding throughout the first half, turning it over nine times in the opening nine minutes. Kansas State scored 15 of its first 19 points off turnovers, including four on consecutive backcourt steals.
Keyed by eight first-half steals, the Wildcats raced away from the Boilermakers with an 18-3 run to take a 39-24 halftime lead.
Purdue failed to hit a shot over the final 6:37 and had 11 turnovers, leading to 17 points for K-State.
Foster shook off a 1-for-13 night against Long Beach State by scoring 11 points in the first half.
The Wildcats tried to run away with it early in the second half, hitting eight of their first 11 shots to push the lead to 20.
The Boilermakers clawed their way back behind Stephens, who hit four of his five 3-pointers in the second half, but Kansas State hit just enough free throws down the stretch to hold on for the victory.
------
TIP-INS
Purdue: Haas, the Boilermakers' 7-foot-2 center, had numerous physical confrontations with the Wildcats inside and was called for hitting Kansas State's Malek Harris with an elbow in the second half.
Kansas State: Weber was an assistant at Purdue for 18 years and has strong ties to Boilermakers coach Matt Painter, recruiting him to West Lafayette and hiring him as an assistant coach at Eastern Illinois.
UP NEXT
Purdue will face the loser between Missouri and No. 2 Arizona in the loser's bracket on Tuesday.
Kansas State moves on to face the Missouri-Arizona winner in Tuesday's semifinals.
---