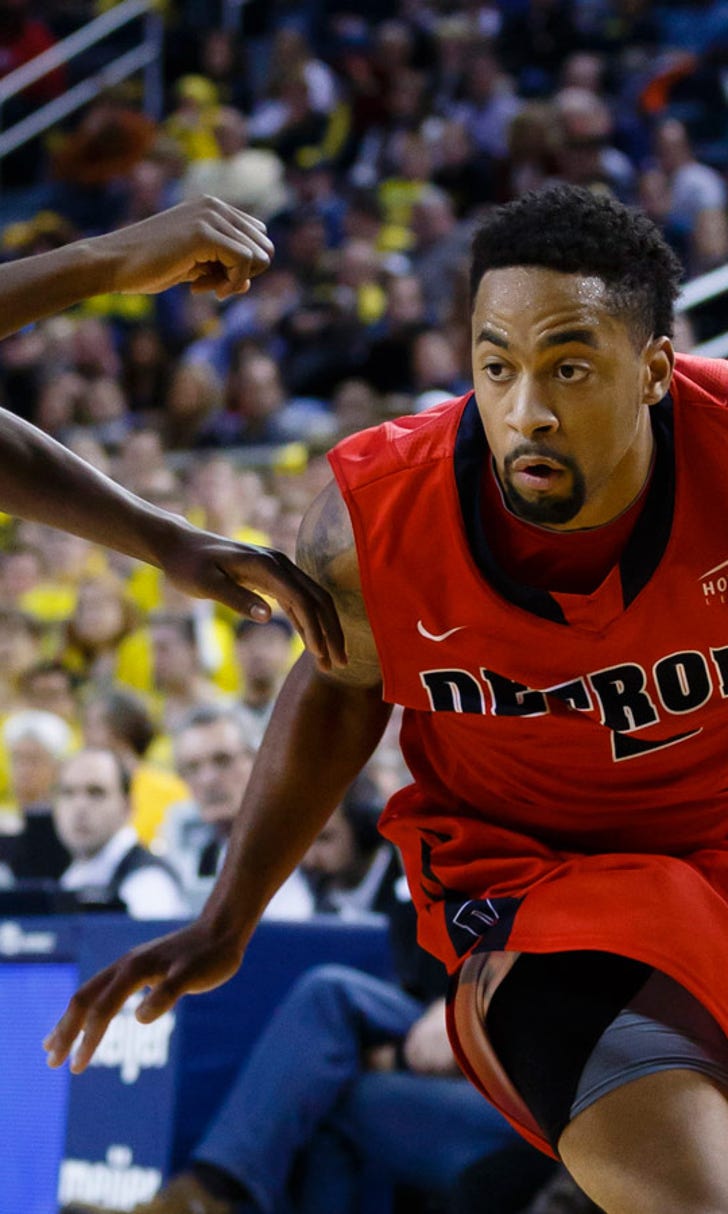 Juwan Howard Jr., Detroit give Michigan scare
BY foxsports • November 20, 2014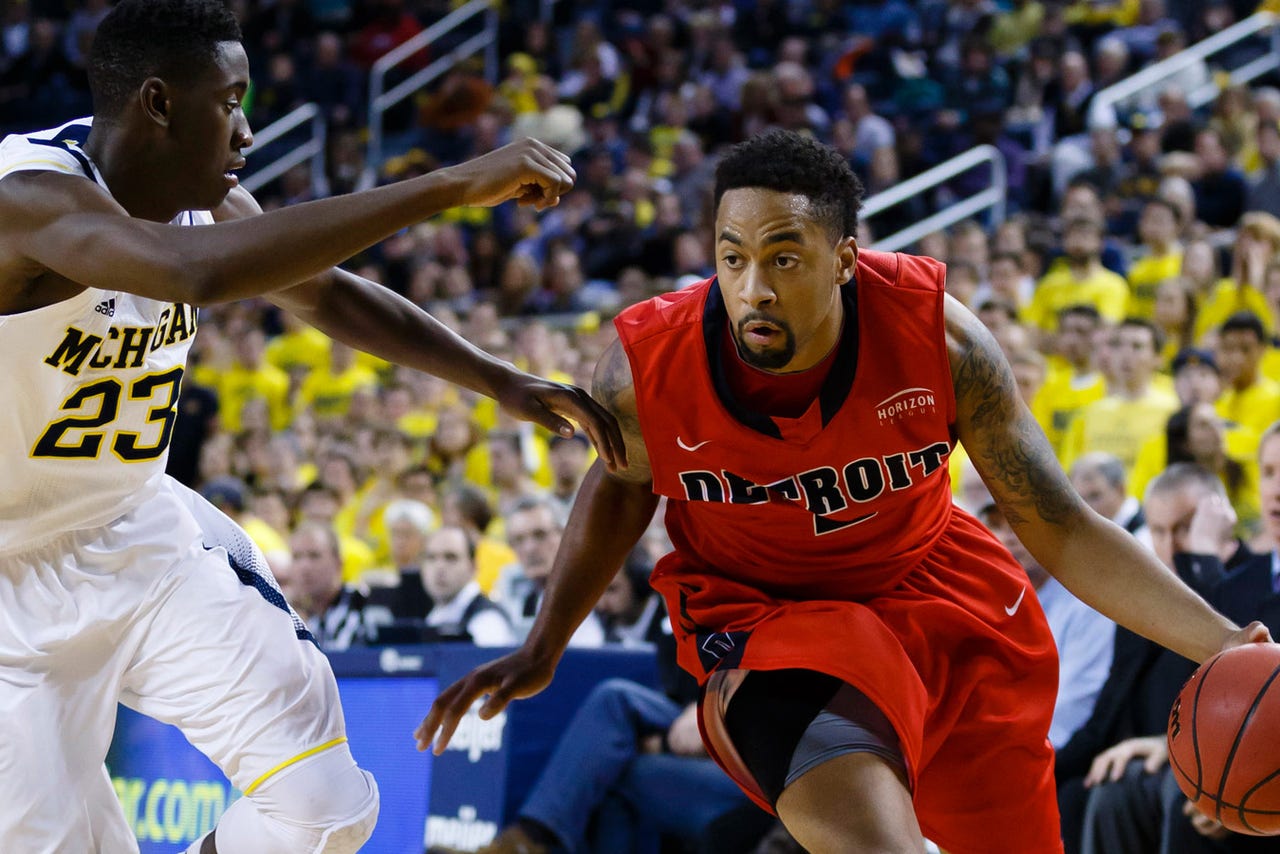 ANN ARBOR -- For years, Michigan basketball fans have wanted to see the Fab Five back at the Crisler Center.
Thursday night might be the closest they get for a while, and it didn't go that well.
Juwan Howard Jr. came into his dad's arena and scored 24 points before Michigan was finally able to use a late run to beat Detroit 71-62.
"Any time you can play in the same place where your dad played and have success, that's a blessing," said Howard, who discussed things with his father at great length before the game. "He was excited for me, just for the simple fact that he knew how much emotion I would have tonight, knowing how much I wanted to play against Michigan after not being recruited by them."
Howard, playing at Crisler for the first time, scored 16 points in the second half, including a three-point play that tied the game at 52 with 5:39 to play.
"We put ourselves in position to win the game, and I'm proud of our team for doing that," said Detroit coach Ray McCallum. "At that point, it became all about getting stops and making shots, and we weren't able to do it."
Michigan, going with a veteran lineup of a senior, two juniors and two sophomores, went on a 15-1 run that ended with Spike Albrecht's 3-pointer to make it 68-53 with 1:17 to play.
"It could have gone the other way, and that was the biggest reason we kept so many of the younger guys off the floor and kept the experience in there," said John Beilein. "We made that run, and it was good for us to see that."
The game, though, showcased how much work Beilein faces as he rebuilds a team that has lost five players to the NBA draft in the last two seasons. 
He's got three high-quality players, all of whom played key roles in last year's run to the Elite Eight. Caris LeVert looked like the star he is expected to become this season, putting up 21 points and nine rebounds on a night when his shot wasn't quite right, and Derrick Walton Jr. and Zak Irvin scored 34 more.
"We struggled to shoot the ball, but we knew we had to stay confident," Irvin said. "I think that is what helped us, because toward the end of the game, we were able to make some big shots."
The problem is finding the players to go with those three. Michigan's four freshmen -- Kam Chatman, Mark Donnal, D.J. Wilson and Ricky Doyle -- all struggled badly. That is something that Beilein will have to fix, because those four need to replace Michigan's departed post players -- Mitch McGary, Jordan Morgan and Jon Horford. 
Max Bielfeldt helped with four points and five rebounds in 20 minutes, but as a senior who has spent his career at the end of the bench, he's not about to become an effective post player in Big Ten play. The only options Beilein has are his three 6'9" freshmen -- Donnal, Wilson and Doyle -- and they only had two points in a combined 22 minutes, and gave up too many easy shots on the other end of the floor.
Against teams like Hillsdale, Bucknell and Detroit, the freshmen aren't much of a problem. When Big Ten play begins on Dec. 30, if things haven't changed, they certainly will be.
---