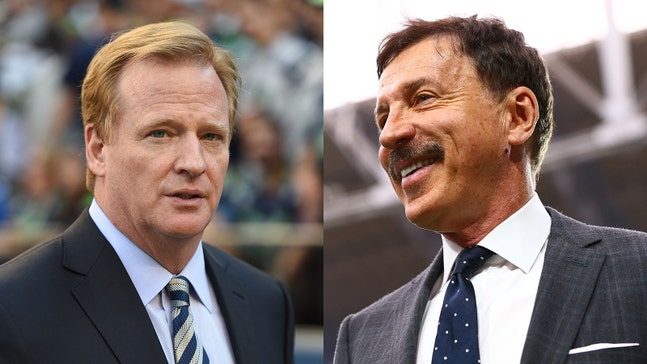 Jumping the gun? NFL.com says 'Los Angeles Rams' team page was 'a bug in the system'
Published
May. 4, 2015 3:49 p.m. EDT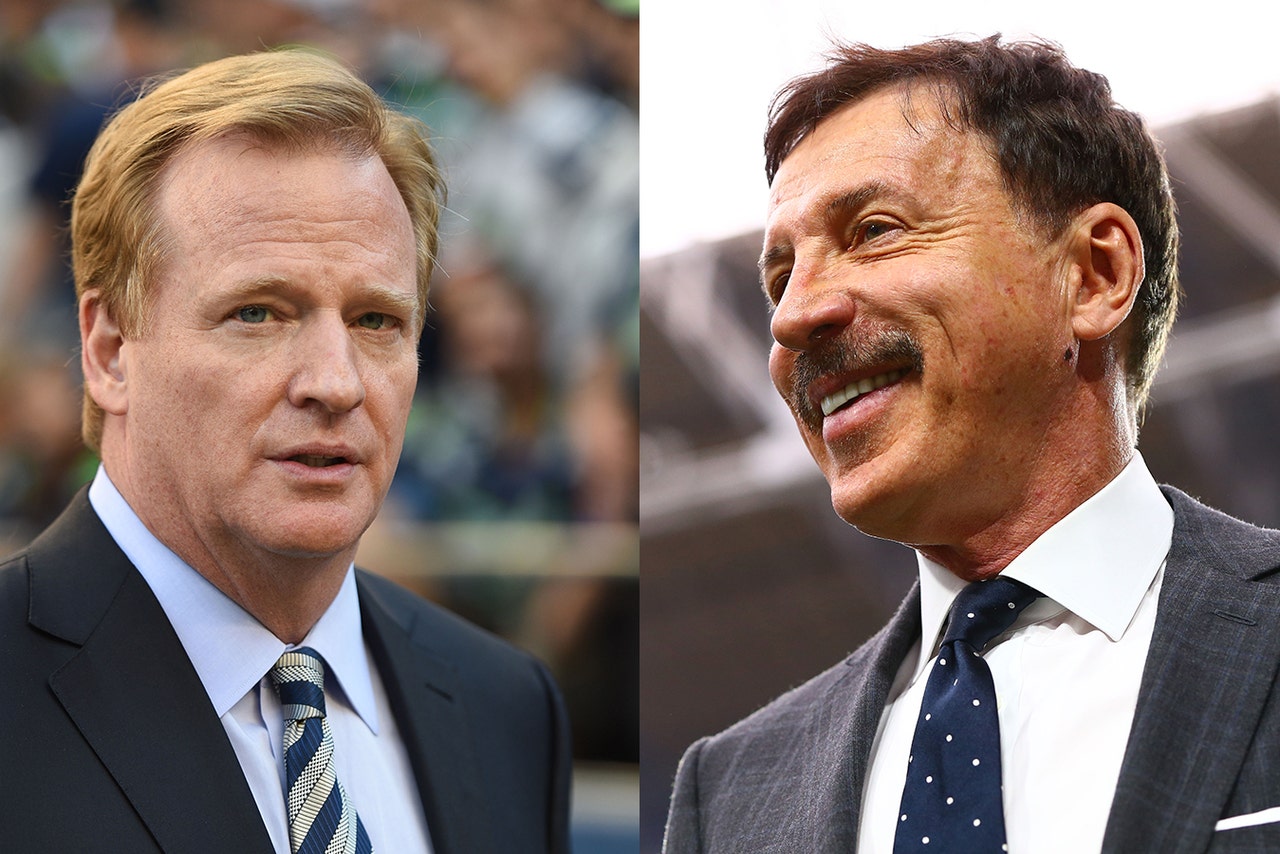 ST. LOUIS -- The NFL apparently is ready if Stan Kroenke's Rams make the move from St. Louis to Los Angeles, at least in terms of a website -- and not just any website. We're talkin' NFL.com, the league's official website. 
Generally, if you are interested in finding out more about a team via NFL.com, you can find any of the 32 organizations by typing in this address, followed by the city abbreviation after the equal sign in the URL: http://www.nfl.com/teams/profile?team=
So throw in a "CHI" and you can find the Bears, "SEA" and you get the Seahawks, and so on. But, as it turned out, when you typed "LA" into the link as late as Monday afternoon, it took you to this: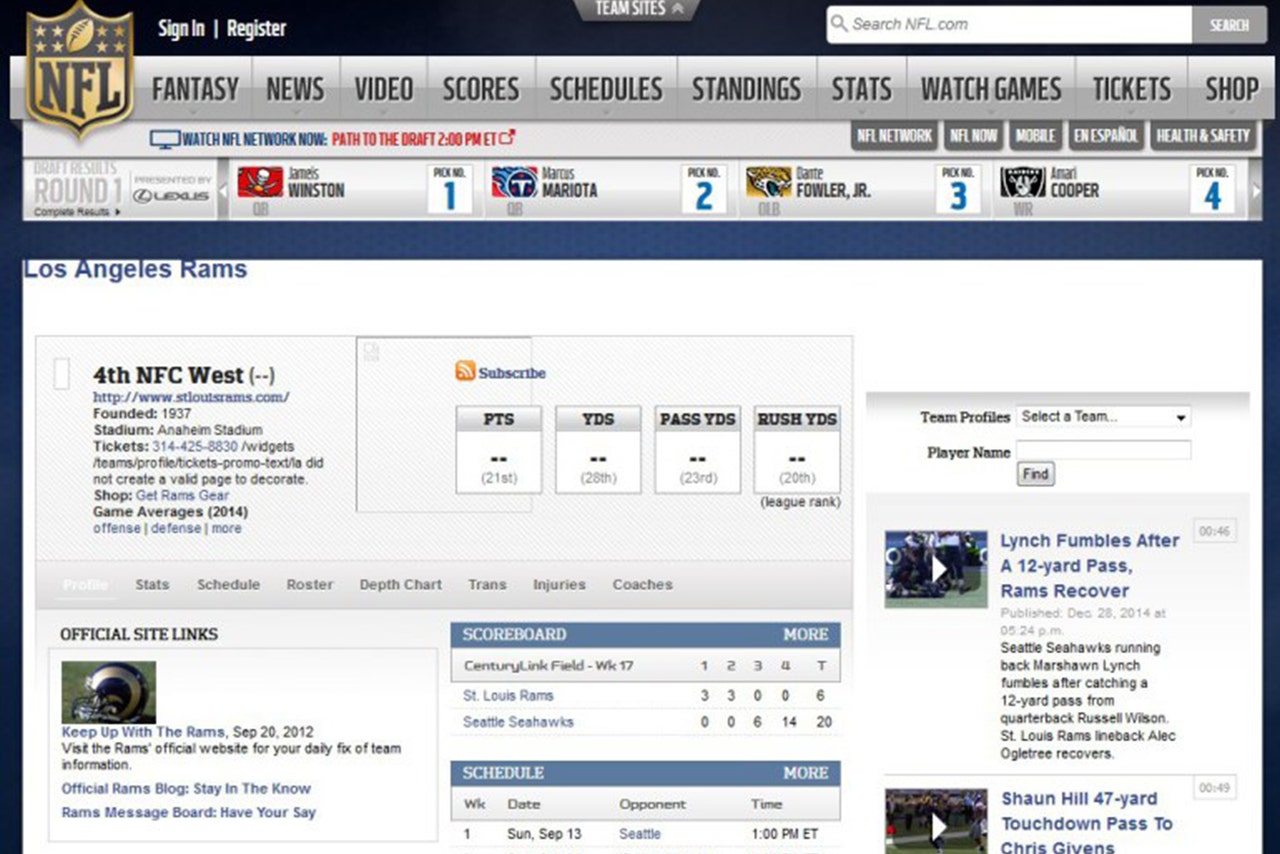 Screenshot of the NFL.com page. 
That's right. The "Los Angeles Rams." In the words of ex-Ram Zac Stacy, yikes.
The page included all of the normal stats and headlines for the St. Louis Rams, but "Los Angeles" replaced "St. Louis," and the stadium name read "Anaheim Stadium." Obviously, quite a few eyebrows were raised across the country. 
Well, no -- sorry, conspiracy theorists.
"It's basically a bug in the system," Alex Riethmiller of the NFL Communications department said via email Monday afternoon. "Somebody must have been surfing around NFL.com and noticed the logic to the URL string and just plugged in LA to see what happens."
What happens, it appears, is that the system pulls in a legacy team for old team abbreviations. For example, the abbreviation "BOS" connects to a Boston Patriots page (pull out your Pro Football Encyclopedia if the original AFL team doesn't ring a bell), while "PHO" links to a Phoenix Cardinals page.
Riethmiller said programmers were working to fix the bug.
In the meantime, St. Louis fans, take a deep breath. And know that fans in Oakland could be experiencing the same panic you did this afternoon.
What happens when you type in "RAI"?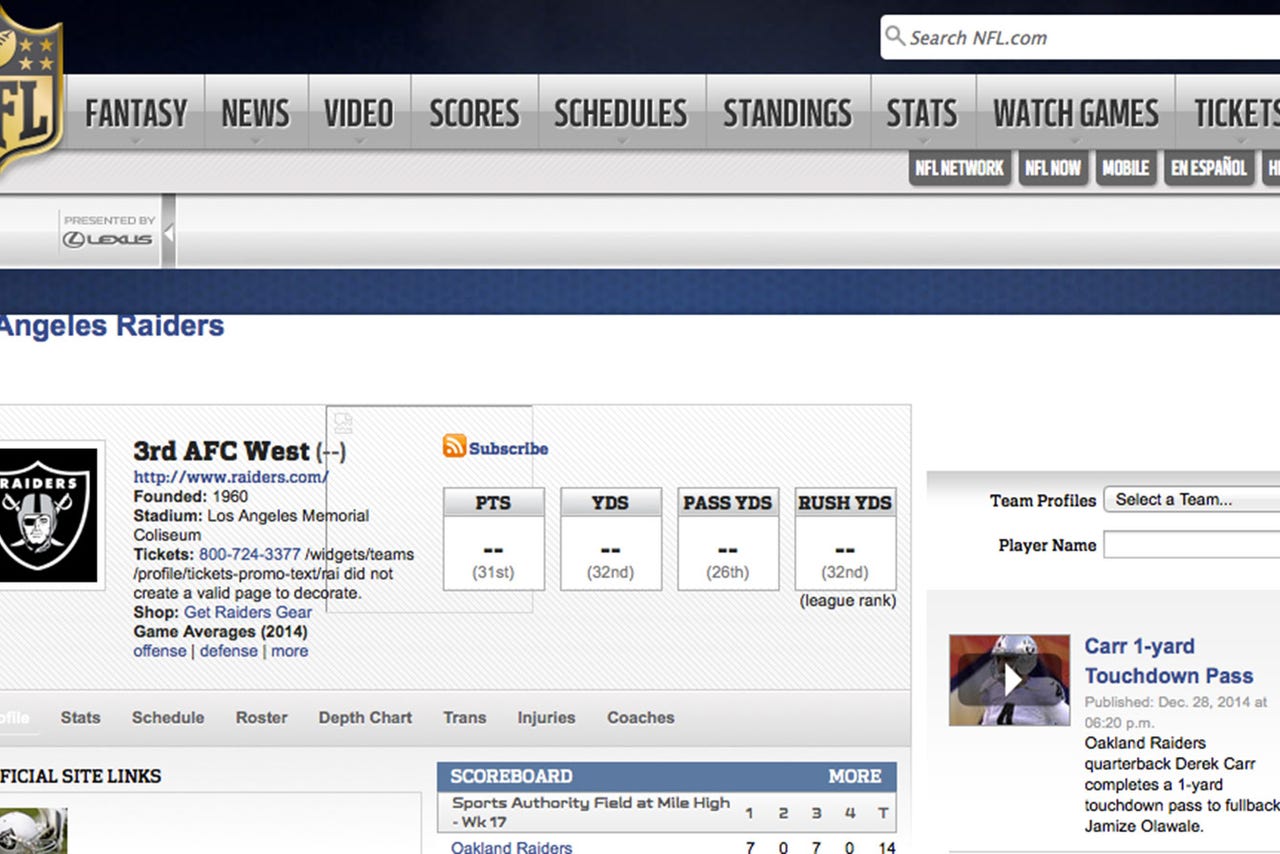 ---
---