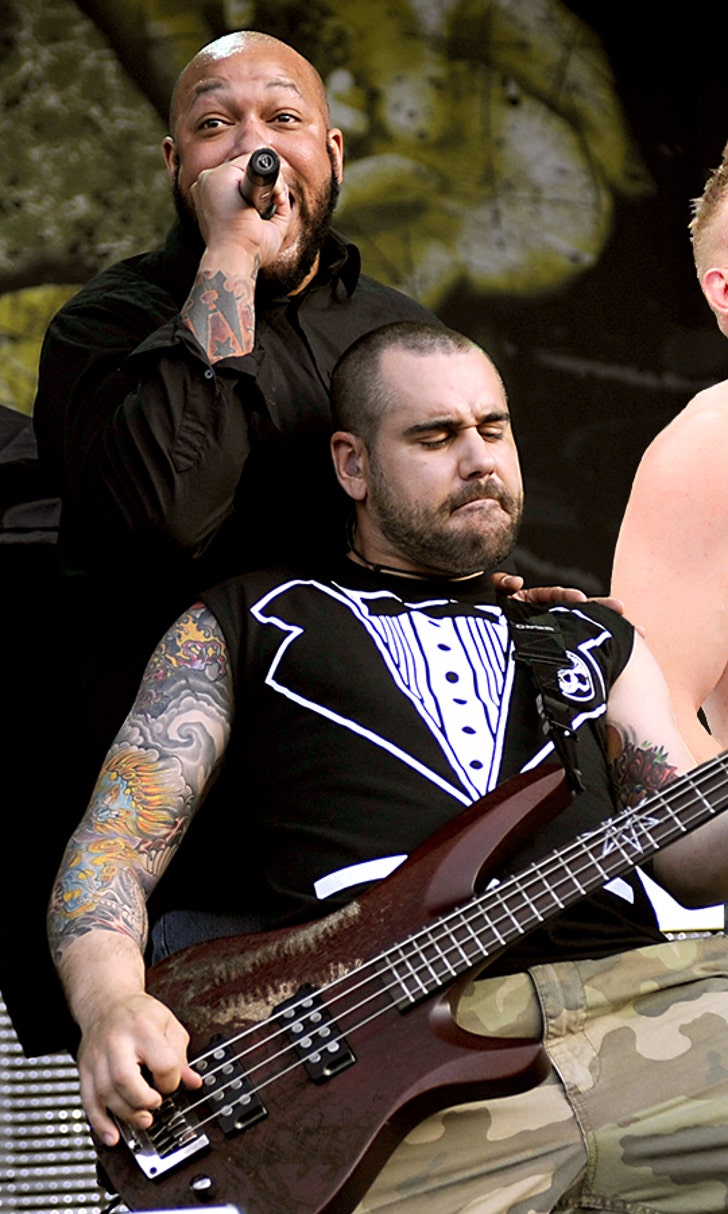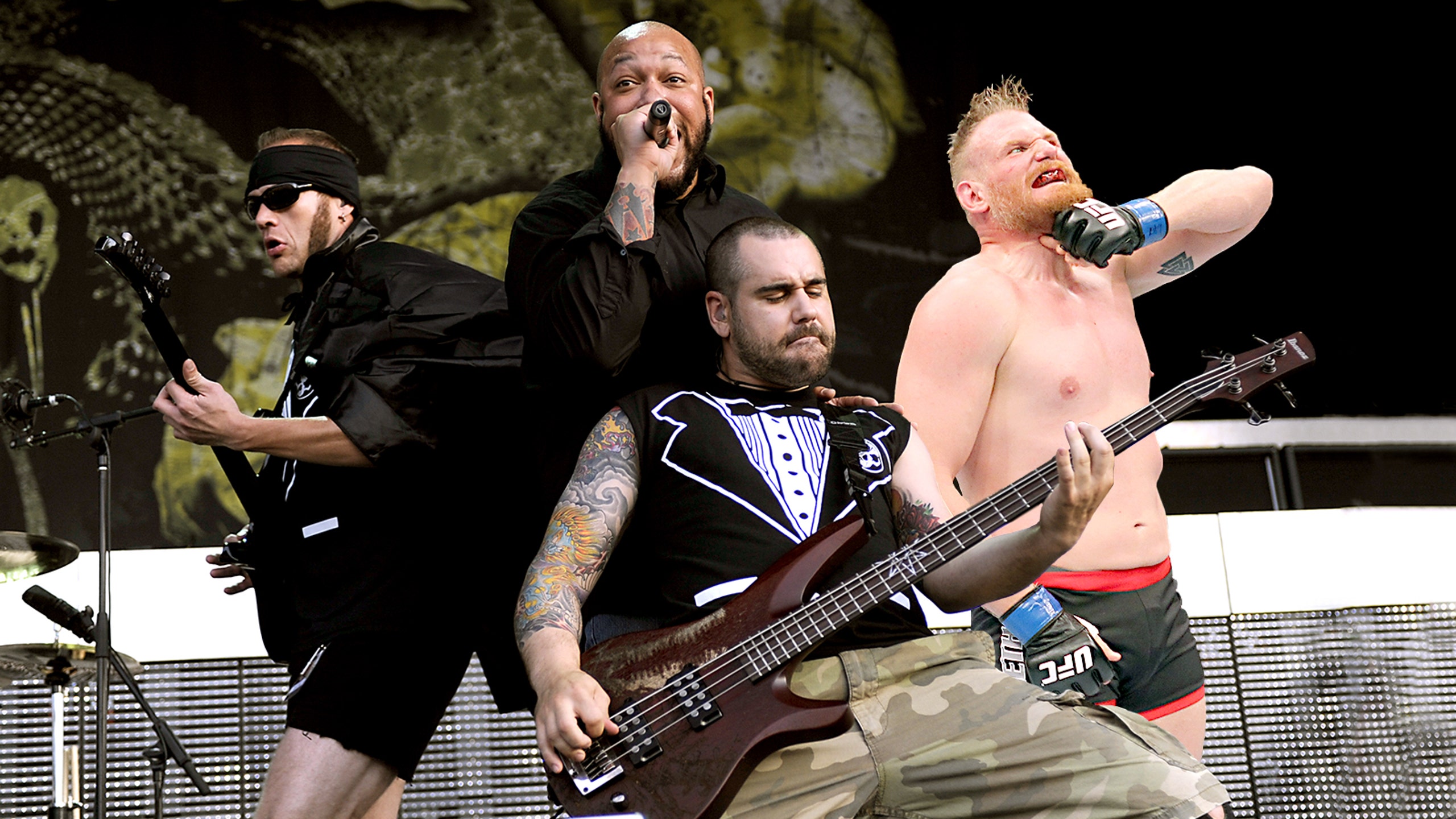 Josh Barnett in running for most metal athlete in sports
BY foxsports • March 1, 2014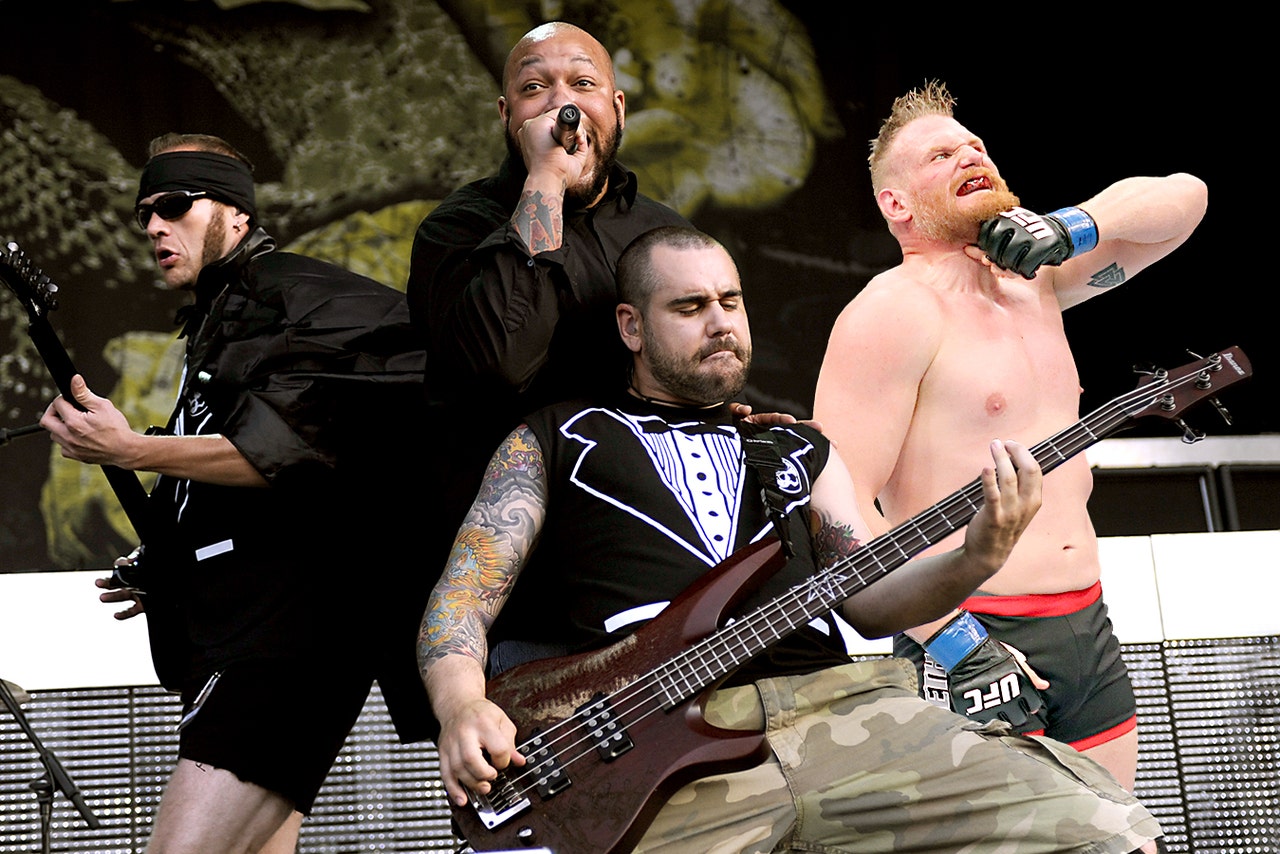 For the third year in a row, UFC heavyweight Josh Barnett has been nominated as the most metal athlete in the Revolver magazine Golden Gods awards.  The former UFC champion would love to take home the trophy this year if for no other reason than to give the award to someone who actually listens to heavy metal music.
Barnett's ire comes from his fellow nominees because he took some time to check out the folks running against him, and he's not sure why any of them are in the running exactly.  Of course he thought the same thing for the last two years, and he still didn't win the award.
"It's the third time I've been nominated, hopefully the third one's the charm," Barnett told FOX Sports.  "I can't remember who I lost to the first year, granted they certainly weren't as metal as I was.  The second time I lost it was to the Dallas Cowboys O-lineman who had a really, really sh--ty metal band and he won.  Unfortunately, it's a popularity contest sort of thing, not a grounded in reality kind of deal.  I'm going to try just to help spread the word of death to false metal."
While 'The Warmaster' is certainly open to all types of music, when it comes to metal that word carries a certain weight with it.  For instance, Barnett is really confused when seeing Golden State Warriors guard Stephen Curry nominated especially when he took about five minutes to research the former first round draft pick to see just what kind of music he's likely to listen to.
"I couldn't find out why basketball kid was nominated.  I found what looked to be a mock interview with him talking about liking Venom and German thrash metal and whatever, and this is the same guy whose Wikipedia says he's a devout Christian and met his wife at a church thing and writes Bible verses on his shoes when he goes and plays.  I'm like there's no way," Barnett said.  "So I can't imagine where the hell that came from. 
"Then there's a skateboarder and a relief pitcher who likes Metallica.  Well big f--king deal, who doesn't like Metallica? Being metal is something more than liking a band or two, especially if it's a band can easily hear on the radio.  It's about mentality and what you do."
Barnett decided to break down some of his favorite albums of the last year or so to give everybody an idea of what real metal is to a real metal head.
At the top of the list is a band called Goatwhore with their album "Blood for the Master"
Next up is the band Cattle Decaptiation and their album "Monolith of Inhumanity"
There is also Job for a Cowboy with "Demonocracy"
As metal as these albums are, none of them are up for awards with the Golden Gods either, but Barnett is going to keep fighting the good fight to make people understand real metal from false metal.  Chances are you won't hear much real metal on the radio or on any TV network that may still occasionally play a music video.
Barnett just wants to expose the fakes, and help define metal music and its true fans to the world.
"How many of these athletes have ever been to DeathFest? I'm going guarantee you that's a big fat zero besides myself," Barnett said. "Being metal is a serious thing to those that are it.  We don't take it lightly.
"It's like how nerds are, and I'm one of those as well, especially when you get some hot chicks out there that try to propagate nerd culture but just the surface of it and try to pick something that's already vastly known and hugely popular and try to quantify that for their nerd-dom to sell it off to those who are nerds for our attention.  I hate that.  There's tons of fake nerds out there and there are tons of fake metal people, too. I am death to false metal."
This is the first time Barnett has openly campaigned to win the award because just for once he'd enjoy seing a real metal head walk out with the most metal trophy. Although, even Barnett admits just talking about wanting to win probably goes against the idea of being metal to being with.
"I know what metal is to me," Barnett said.  "The ironic thing about being really, really metal is something like this you don't even really buy into it."
---