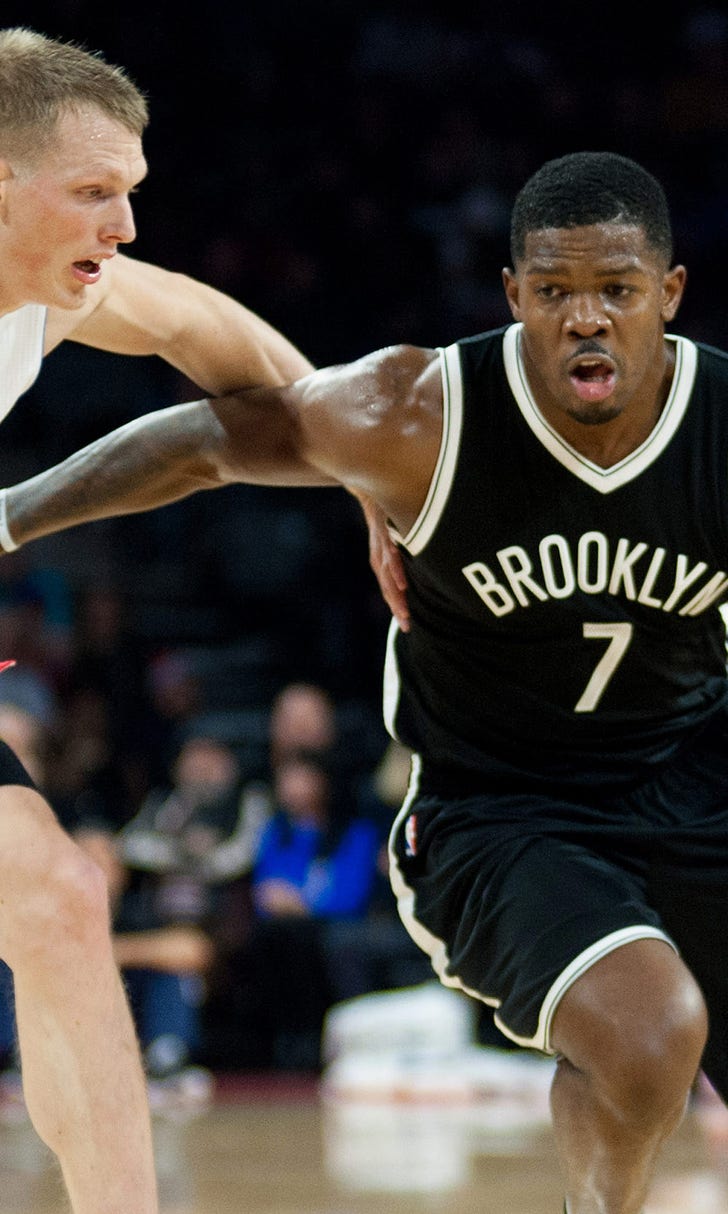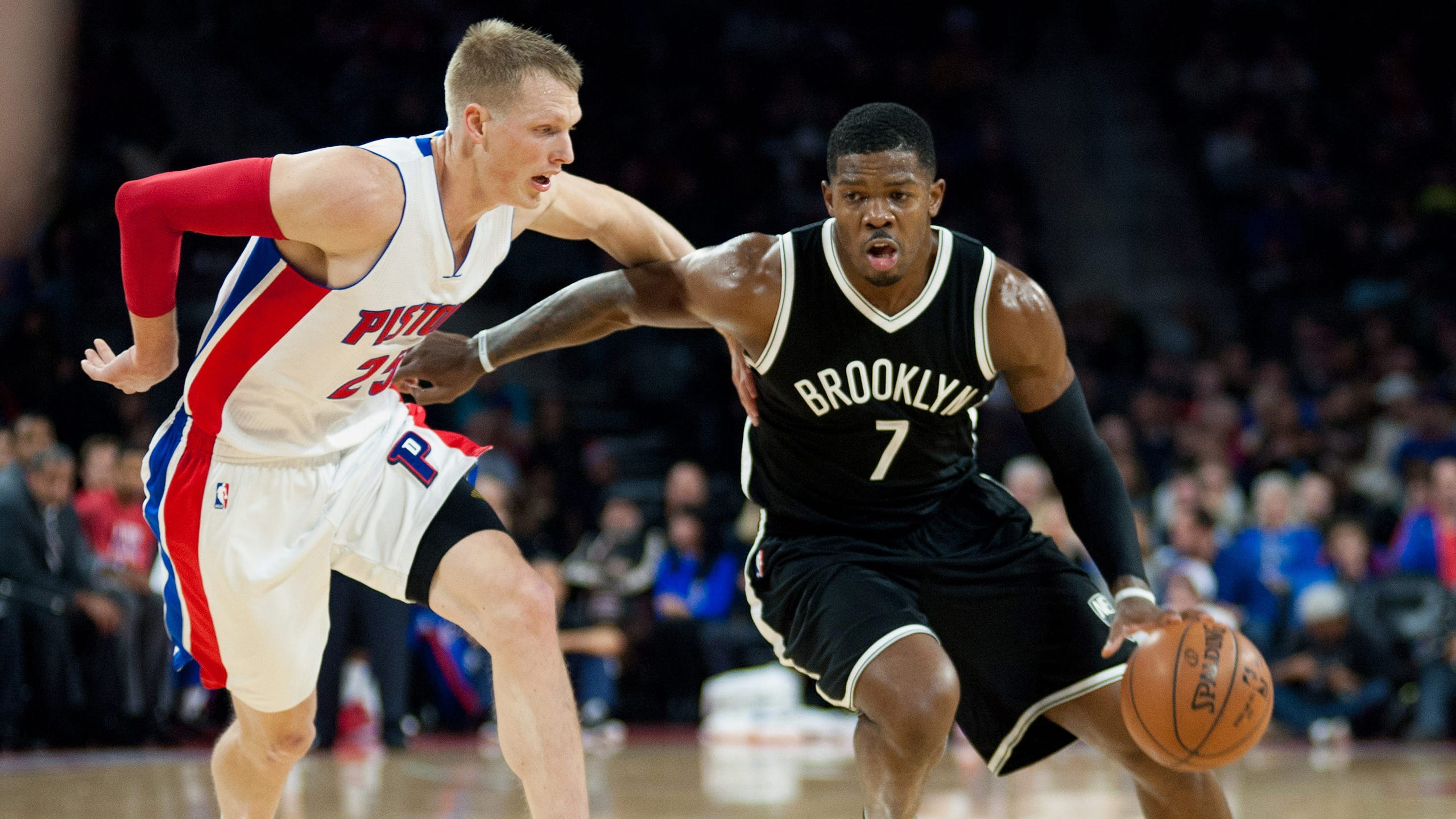 Johnson, Nets top Pistons
BY foxsports • November 1, 2014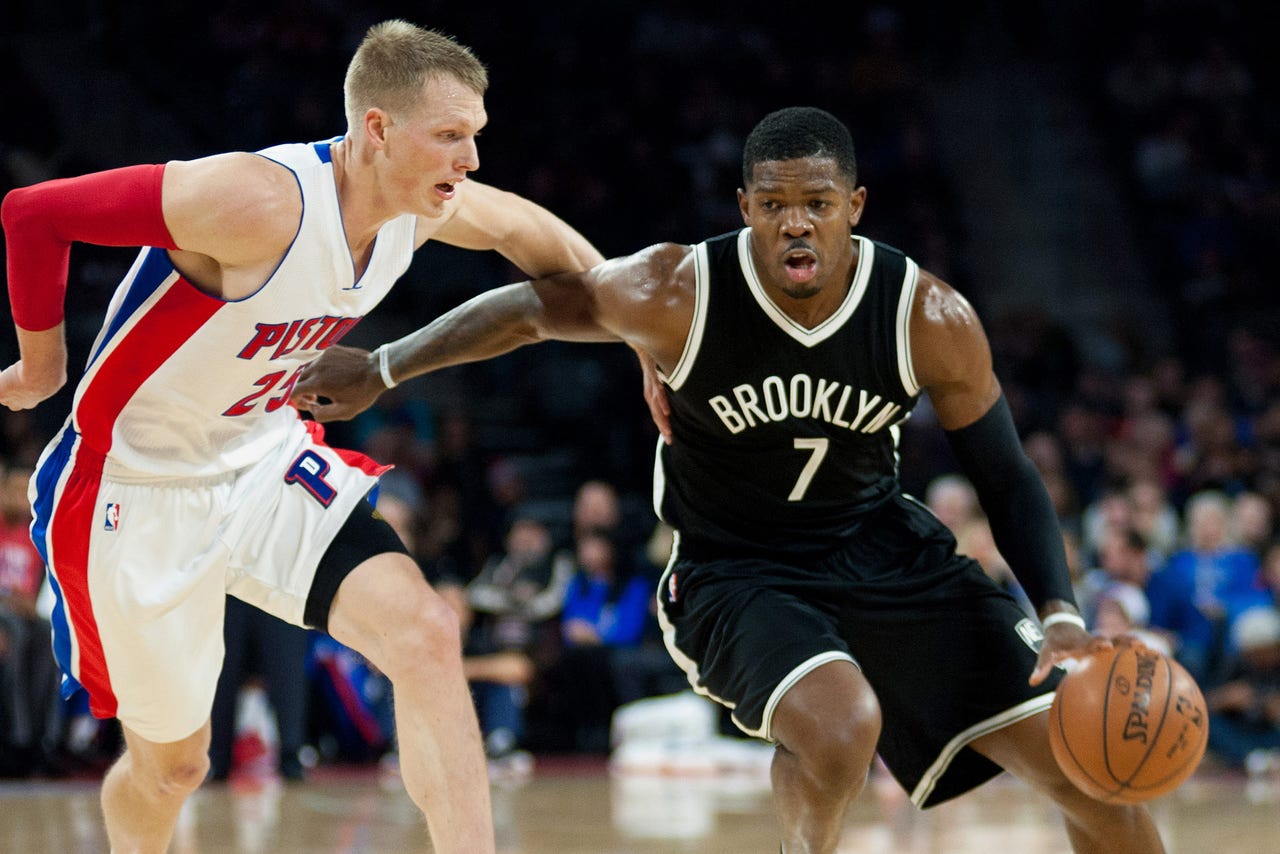 AUBURN HILLS -- It didn't take Brandon Jennings long to sum up the last eight minutes of Saturday's loss to the Brooklyn Nets.
"What happened down the stretch?" he said. "Joe Johnson happened."
Johnson scored 15 of his game-high 34 points in the final 7:27 of the game, allowing the Nets to blow open what had been a close game. After the 33-year-old had torched Kyle Singler for 12 points in the first quarter, Pistons coach Stan Van Gundy tried in vain to find someone who could guard him.
Caron Butler only had a little more success than Singler, while Kentavious Caldwell-Pope was giving away two inches and 35 pounds.
"I thought KCP did a good job, but when he's guarding Joe 18 feet away from the basket and Joe's just able to hit jumpers over him, that's a tough matchup," Van Gundy said. "We wanted to double him, but we didn't want to keep running a second guy at him 20 feet from the basket. We finally had to do that at the end, but I couldn't come up with a scheme to stop him."
"We just got beat by a great player."
Before the game, owner Tom Gores talked about his pride in the $40 million renovations to the Palace, and the fans were certainly impressed by the massive six-screen videoboard and a halftime show that included dancers, acrobats, dunkers, a video tribute to Detroit and, as a special surprise, an appearance by Kid Rock.
But Gores was also prophetic when he talked about the impact the new features will have on the franchise.
"We've given ourselves a facility that gives us the best chance to succeed," he said. "But now we need to win. We have to win."
Saturday, they had a chance to do that, taking an 84-83 lead with 8:49 to play, but they were done in by Johnson's shooting and their inability to match him. The Pistons made just one of their 17 3-pointers, including 0-for-8 in the second half.
"I'm not worried about offense," said Jennings, who finished with 18 points and nine assists. "We were getting good looks. We just didn't knock them down. We needed to stop them on the other end, but this is the NBA, and great players are going to have great games. That's what Joe did."
The biggest positive for the Pistons was the return of Greg Monroe, who had 18 points and 11 rebounds after missing the first two games due to a suspension for his DUI arrest.
"It felt good to be back out there," he said. "It was just like any first game -- it took me one stretch to get my wind and after that I felt fine."
Detroit needed Monroe, with Andre Drummond limited to just 22 minutes by foul trouble. Drummond has been limited by fouls in each of Detroit's three games.
"It's becoming an issue," Van Gundy said. "You look at what he did in 22 minutes tonight -- 14 points and eight rebounds -- and that's a great game if he plays 36 minutes. We're asking him to do some different things this year, and that's tough, but we need him on the floor."
---