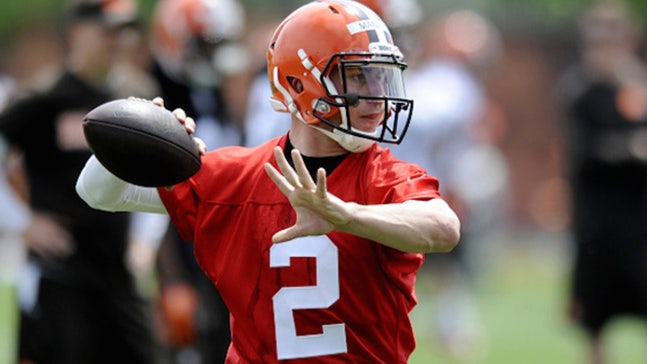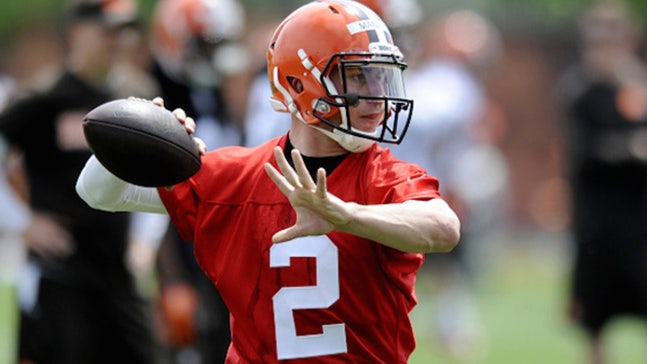 Johnny Manziel trains with Jon Gruden ahead of training camp
Published
Jul. 24, 2015 2:42 p.m. ET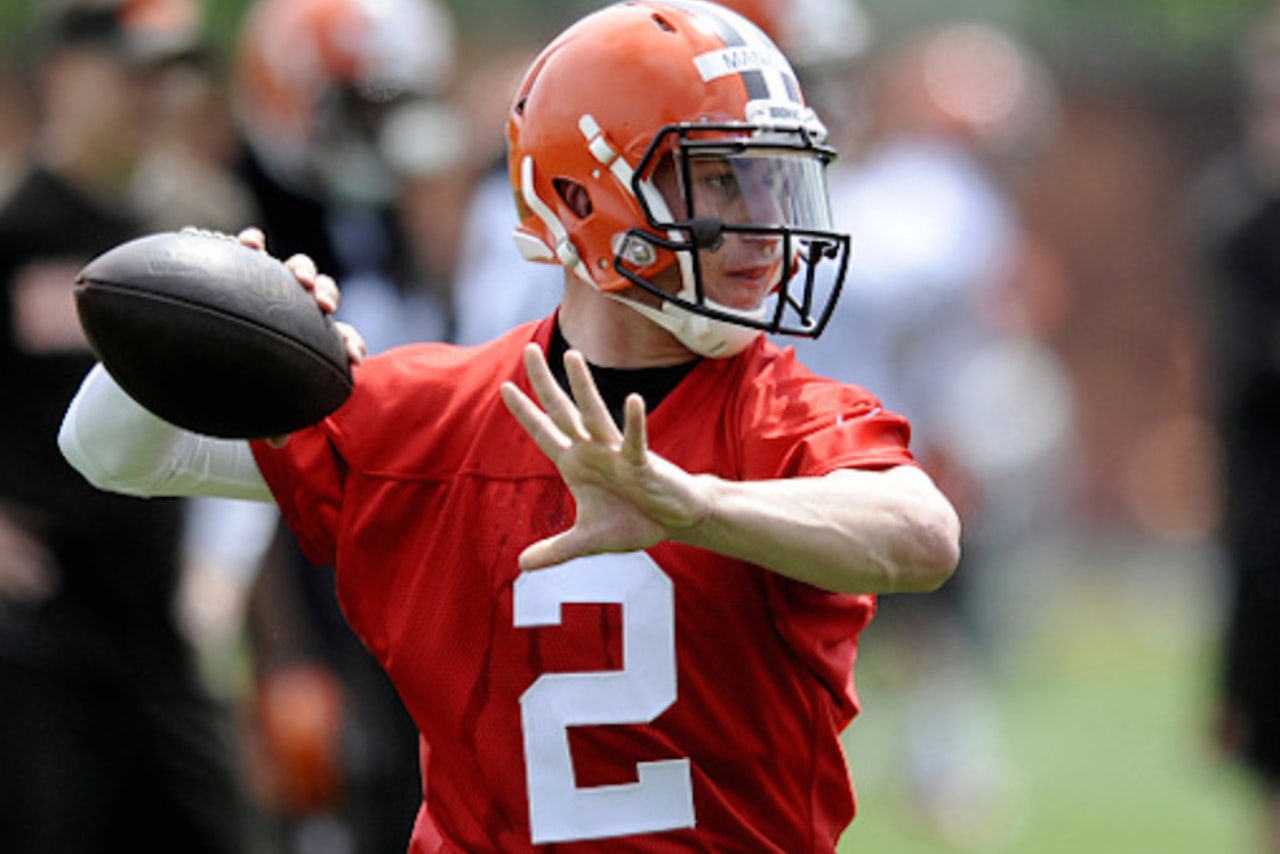 By Will Gibson
Second-year quarterback Johnny Manziel has been on his best behavior this summer, and he recently went for some extra credit by spending some time in Tampa, Fla., with former NFL head coach and current ESPN analyst Jon Gruden. Charlie Campbell of WalterFootball.com was first with the report, with the Akron Beacon Journal's Nate Ulrich confirming.
From Ulrich:
Manziel's training with Gruden consisted of film study and on-field work. The sessions serve as the latest examples of Manziel showing more dedication to his job heading into his second NFL season than he did during his disastrous rookie campaign.
Manziel has garnered nothing but praise this offseason. All-Pro left tackle Joe Thomas called the change in the quarterback's behavior "night and day" compared to last year, while linebacker Karlos Dansby said "he's grown up right before our eyes." Pro Bowl center Alex Mack wasn't quite as effusive in his comments, saying that Manziel "just needs to work hard."
For his part, Manziel copped to the distraction of his "Johnny Football" persona and said that he's done with his infamous money sign celebration. He has to prove himself on the field before any of this is more than empty calories, but after a sloppy, disappointing rookie season, it's at least promising to hear.
Manziel and Gruden have a bit of history together. Gruden was bullish on Manziel before the 2014 NFL Draft, saying "there's a lot of magic to him"and reportedly urging the Oakland Raiders to select Manziel, potentially so Gruden could return to Oakland and coach the signal-caller.
Manziel also appeared on Gruden's QB Camp segment on ESPN.
Before the 2014 Draft, Gruden was high on Manziel's desire and ability to learn, and pointed out that Manziel went through several different coaches while at Texas A&M.
Again via Ulrich:
"I know he can learn," Gruden said. "I spent two days with him, and I know he wants to learn. He had four different offensive coordinators at Texas A&M. He had two different head coaches. It didn't matter. He adapted and did extremely well. This is the first Heisman Trophy winner as a freshman. In two years at Texas A&M, he had the most productive back-to-back seasons in SEC history. I don't know what you want him to do. He threw for 8,000, ran for 2,000, he has 93 touchdowns. All I know is I want Manziel."
Manziel and the Browns quarterbacks are due into training camp Monday, July 27, with the first teamwide practice set for next Thursday morning. Manziel goes into camp as the presumptive backup behind free agent signee Josh McCown.
More from Waiting For Next Year:
---